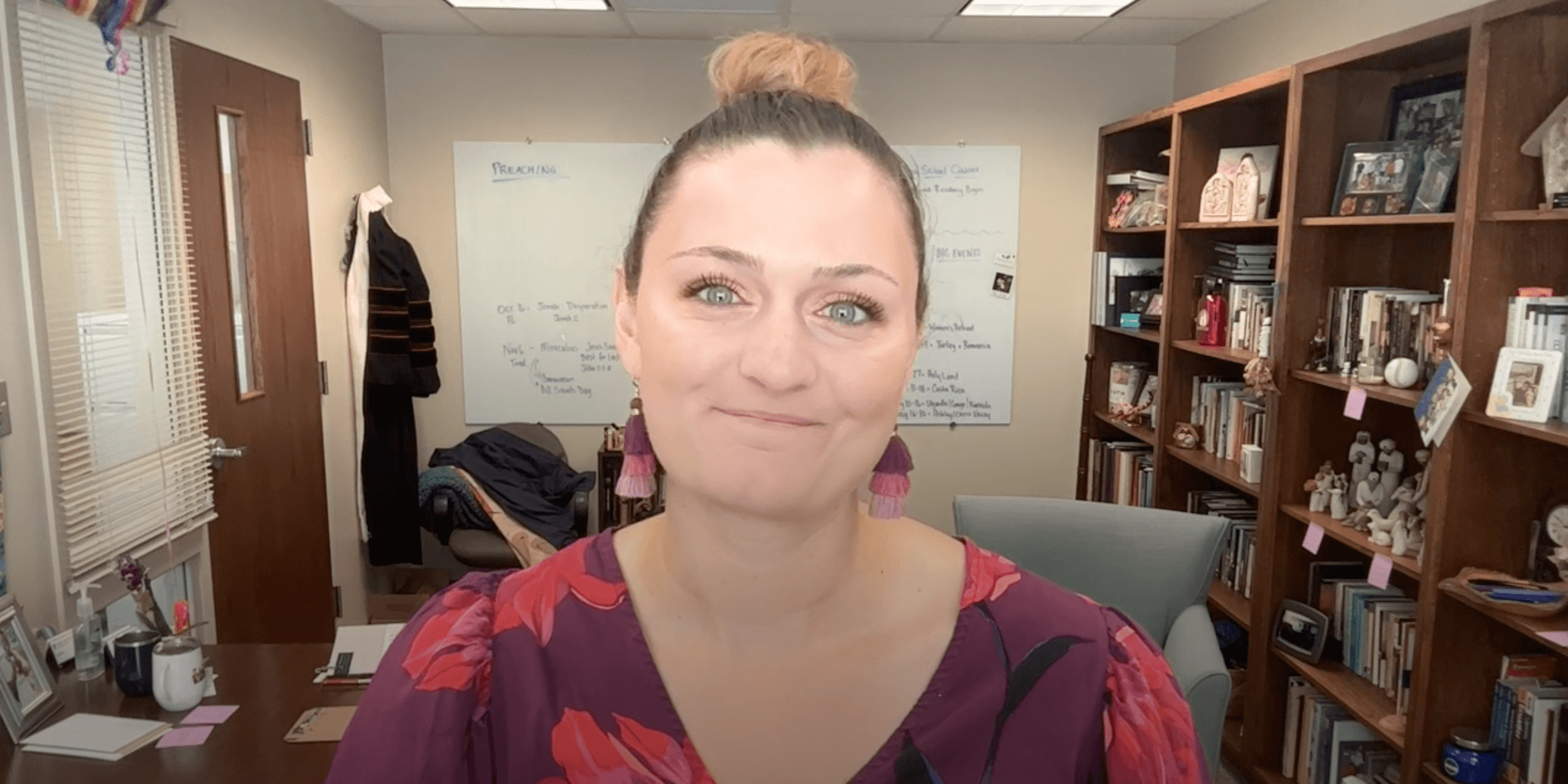 Maddie Russo, US-2 Alumna, who completed her US-2 service at Pasadena Community UMC in Florida as a Community & Church Engagement Intern. PHOTO: MADDIE RUSSO
By Adam Bowers and Sara Logeman
October 27, 2022 | ATLANTA
As the Global Mission Fellows US-2 track application is open, we checked in with US-2s who are currently in the program and those who have recently completed service.
The Global Mission Fellows (GMF) program places young adults, ages 20–30, in social justice ministries in the United States for two years of service. Fellows learn a great deal about themselves and their relationship with God along the way.
True to the GMF program motto, the young adults we spoke with have truly learned to "See differently, serve differently."
Hear directly from three US-2s on why this is such a transformative program and why others should apply.
New contexts encourage transformational growth
One of the key aspects of the US-2 program is that fellows must serve outside of their home state. The goal is to spark the kind of growth that might only happen when you're confronted with new and unfamiliar people, places and things.
Marie Rittenberry, who is originally from Louisiana and is now in the middle of her US-2 service at the Grand Rapids Community House in Grand Rapids, MI, has experienced that growth first-hand:
Meleanitema Sapoi-Finau, or "Tema," is originally from California but is now serving at Metropolitan Ministries in Tampa, FL. She has also experienced the growth that comes from moving outside one's comfort zone, especially in her relationship with God:
Learning while doing work that matters
Another important aspect of the US-2 experience is the work itself: fellows must confront social justice issues daily as they serve people in their new communities. Learning and service are intertwined in such a way that it opens fellows' eyes to injustice and its root causes, helping them to "see differently" as they "serve differently".
Marie learned about "food deserts" and their impact on communities:
Similarly, Tema learned first-hand how the work she was doing could help someone move forward in life:
Building lifelong connections
What's the difference between becoming a US-2 and simply going to work for a non-profit organization full-time? There are many differences, but one of the most important is the mentoring and professional development that happens in the context of the cohort of US-2s who are currently serving at any given time.
As some of the first US-2s from the program's start in the early 1950's will attest, the relationships you build with other US-2s can be lifelong bonds of friendship and growth in community.
Marie puts it this way:
Discerning what's next vocationally
Shifting to a US-2 who has completed their two years of service, one benefit of the program is helping to figure out what sort of work a person might be called to, whether professional ministry or a range of other vocations.
Magdeline Russo, or "Maddie," is originally from Louisiana but was placed for her US-2 service at Pasadena Community UMC in Florida as a Community and Church Engagement intern. Her experience helped her discern her call to ministry:
So, should you apply?
We'll close with this encouragement from Maddie:
We couldn't have said it better ourselves, Maddie! The first application deadline is December 1, 2022. Apply now to become a US-2.
Adam Bowers is a content consultant for Global Ministries and UMCOR. Sara Logeman is the content strategist for Global Ministries and UMCOR.