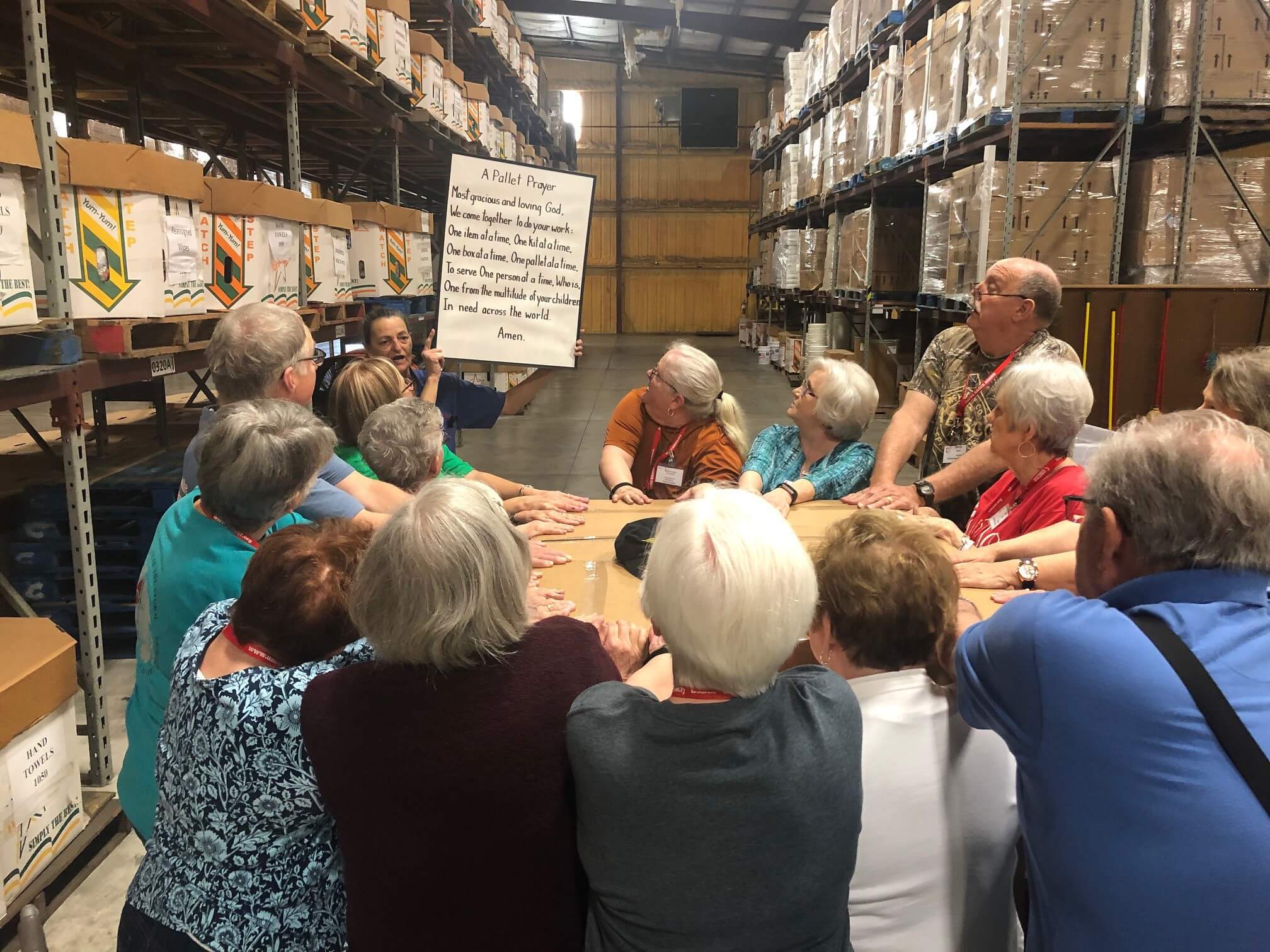 Relief supplies
Relief supplies provide care for the most vulnerable following a disaster or during times of crisis.
UMCOR collects relief supplies in the form of cleaning kits, hygiene kits and menstrual hygiene kits that are assembled by United Methodist volunteers for distribution in the United States and its territories. Donations to assist UMCOR in purchasing supplies for kits can be made through Advance 901440-Material Resources.
When kits are donated to the UMCOR Sager Brown Depot – the hub of relief supply operations – or to an affiliate warehouse, volunteers assemble, verify and pack the kits. The kits are stored until a request for supplies is received; once a request is processed, the kits are shipped to communities in need.
Assemble a kit
You can help keep UMCOR's relief supply kit inventory ready to go by sending completed kits or giving toward the purchase of needed supplies.
UMCOR encourages the purchase of local materials for kits that are appropriate to the context and support the local economy.
Learn how to assemble and ship each UMCOR relief supply kit below:
NOTE: SCHOOL KITS ARE NO LONGER NEEDED BY THE RELIEF SUPPLY NETWORK. DONORS WHO HAVE ALREADY PREPARED SCHOOL KITS FOR DONATION MAY FORWARD THEM TO THE SAGER BROWN DEPOT OR AFFILIATE WAREHOUSE BY DECEMBER 31, 2022.