SENIOR LEADERSHIP TEAM
---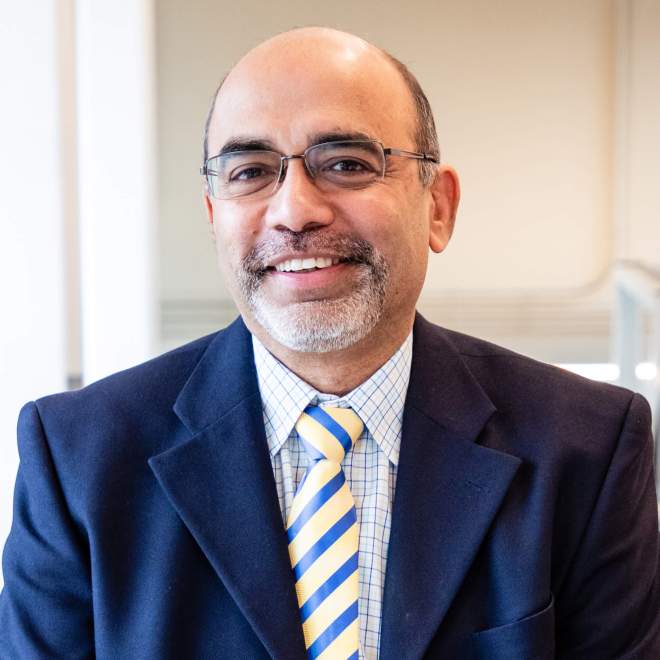 Roland Fernandes
General Secretary, Global Ministries and UMCOR
Roland Fernandes became the General Secretary (chief executive) of Global Ministries and the United Methodist Committee on Relief (UMCOR) on September 1, 2020, having filled key leadership roles in the organizations since 1995. He was both chief operating officer and chief financial officer of Global Ministries/UMCOR from 2003 and has several times served as interim general secretary. As general secretary, he oversees programs, projects and partners in 115 countries, including 250 missionaries in 70 countries. UMCOR is the church's relief and development organization.
---
The Rev. Jack Amick
Director, Global Migration and Special Assignments
The Rev. Jack Amick directs the United Methodist Committee on Relief's Global Migration program for Global Ministries. He serves on the United Methodist Immigration Task Force, on advisory committees for Church World Service, the board of National Justice For Our Neighbors, the ACT Alliance Migration and Displacement Reference Group, and he maintains relations with several other migration/refugee organizations. His earlier work for UMCOR involved leading disaster response programs. Amick served as a pastor at local United Methodist churches for seven years. Prior to being ordained as a United Methodist elder, Amick served two years with the Refugee Admissions Office of the Bureau of Population, Refugees and Migration at the U.S. Department of State and two years as vice-consul for Economic Affairs at the U.S. consulate in Mumbai, India. As desk officer for Eastern Europe at the Peace Corps, Amick designed crisis responses to flooding in Central Europe and post-war recovery in Bosnia and Herzegovina. He has led disaster response in different contexts, including managing disaster damage assessments and family services with the American Red Cross. Amick has a Bachelor of Arts in international service and economics from American University in Washington, DC, a Master of International Management from the Thunderbird School of Global Management in Arizona, and a Master of Divinity from Boston University School of Theology. Amick is the father of two young adults and the husband of the Rev. Susan Amick, a United Methodist deacon who serves as chaplain with Wesley Woods Senior Living in Atlanta.
---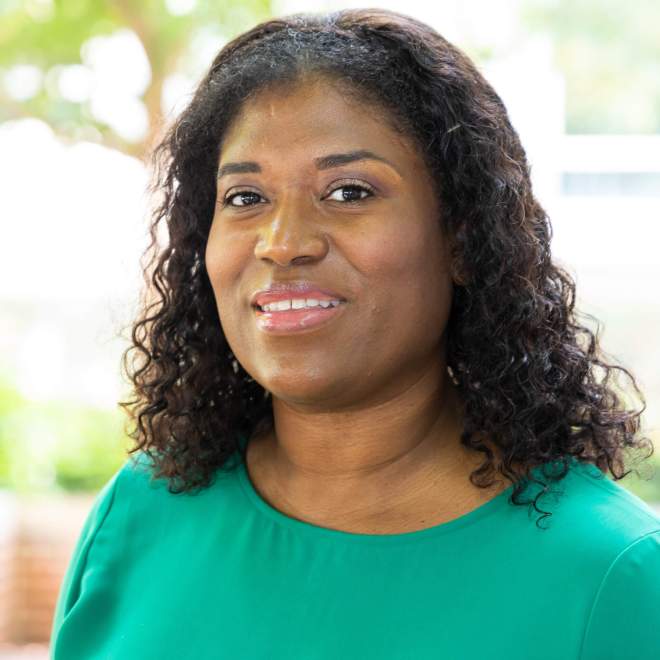 Kerri Broussard
Director, Human Resources
Kerri Broussard is the director of Human Resources at Global Ministries. The HR department is responsible for providing support to Global Ministries employees during their employment lifecycle, which commences with recruitment and onboarding, continues through talent management and ends with offboarding or retirement. Broussard's knowledge of Global Ministries spans her 18 years of service with the organization. She is a member of both local and national chapters of the Society of Human Resource Management. She holds a bachelor's degree and is a Senior Certified Professional through the SHRM. Broussard was born on the island of Jamaica, migrated to the U.S. with her family at age 3 and grew up in New York City. She and her husband Chris have three children Adam, Adalyn and Addison.
---
The Rev. Dr. Judy Chung
Executive Director, Missionary Service
The Rev. Dr. Judy Y. Chung is the executive director of Missionary Service at Global Ministries, the program area responsible for the lifecycle of missionaries, including young adult missionaries and mission volunteers. This lifecycle incorporates recruitment, selection, training and support for missionaries while in service. Chung earlier served as executive secretary of the Asia American and Pacific Islander Ministry plans and as a Korean American missionary in the Los Angeles area. Born in Gwangju, South Korea, Chung moved to the United States at age 11 and grew up in Las Vegas, Nevada. She also lived in the Los Angeles area and is an ordained elder of the California-Pacific Annual Conference. She received her Master of Divinity degree from Fuller Theological Seminary, Pasadena, and the Doctor of Ministry degree in pastoral leadership from Wesley Theological Seminary, Washington, D.C. Chung served as senior pastor of Placentia and La Mirada United Methodist churches in the California cities of those names. She and her husband, Dr. David J. Brewer, have two children, Caleb and Esther.
---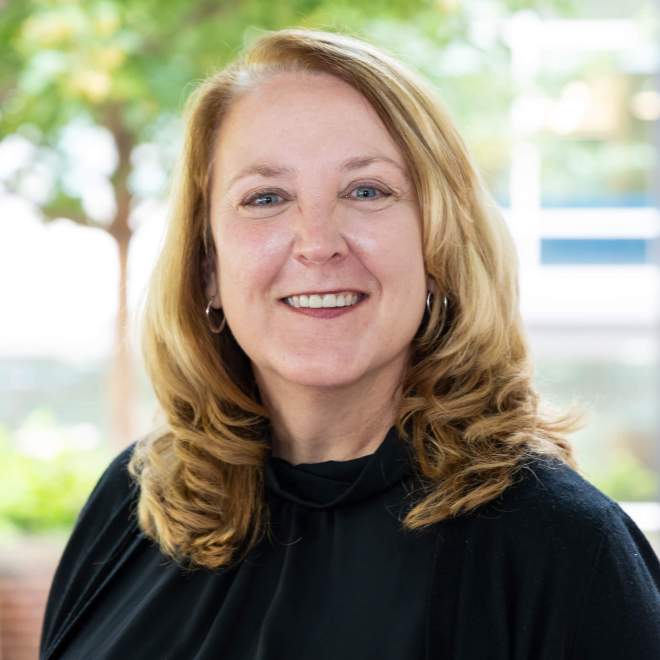 Susan Clark
Chief Communications Officer
Susan Clark serves as chief communications officer for Global Ministries. She leads the communications function in articulating the messaging of Global Ministries and UMCOR to key stakeholders of the agency and the public. Susan is a mission-driven marketing and communications executive with experience in nonprofit, higher education, cultural and corporate settings. After graduating from Duke University, she began her professional career running the Harvest of Hope program at the Society of St. Andrew (SOSA), a church-supported hunger education and relief organization that is one of Global Ministries' Advance partner projects. She opened SOSA's first regional office in North Carolina. After earning her Master of Business Administration degree at Northwestern University's J.L. Kellogg Graduate School of Management, she worked at S.C. Johnson & Son, Inc., Eastman Kodak Company and the High Museum of Art. Prior to accepting her position with Global Ministries, she served for nine years as associate dean for marketing and communications and chief marketing officer at Emory University School of Law, overseeing the school's internal and external digital and print communications efforts, recruitment marketing strategies, event management and journals publication program. Susan has lived in Atlanta for many years, but she still calls the Eastern Shore of Maryland home.
---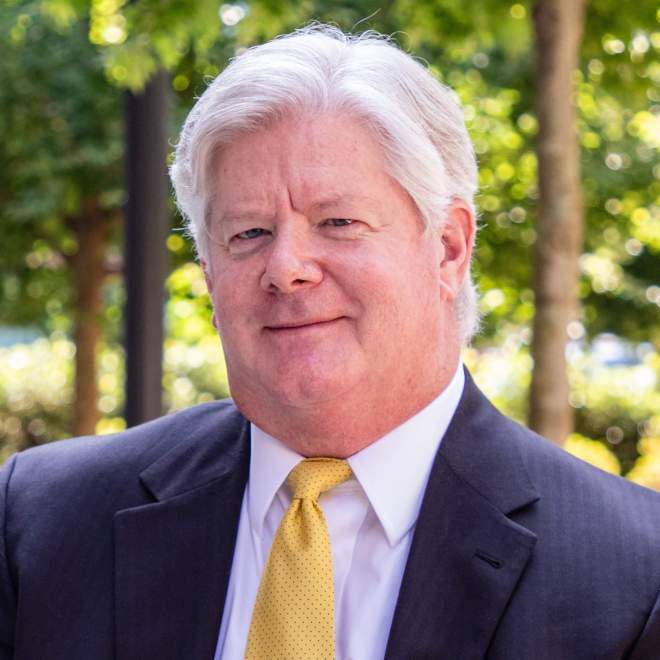 Tom Farley
Director, Fund Development
Tom Farley is the director of Development, assisting donors to identify ways they may impact the world in Christ's name through the work of Global Ministries and UMCOR. Tom joined the staff in 2018, bringing expertise in current and deferred giving methods that help donors fulfill their desires to support those in need. "We all have an essential role to fulfill in the missio Dei. My responsibility is to facilitate people's participation in the work of God through Global Ministries and UMCOR – which, for those of us who are not called into direct ministry – is through our gifts of financial and intellectual resources. Without our participation, good news and works are not sustained. I help donors explore the excitement of being 'frontline workers' in the cause of Christ."
---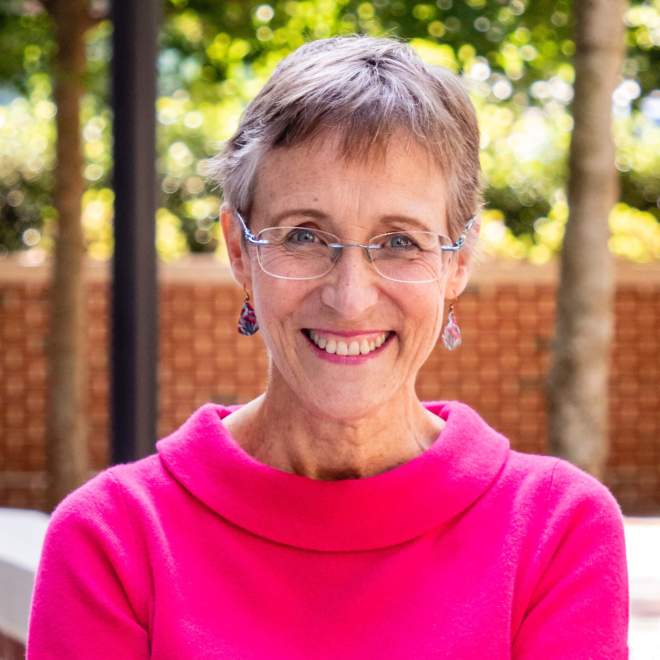 Kathleen Griffith
Team Lead/Senior Technical Advisor, Global Health
Kathleen Griffith is the team lead and a senior technical advisor for Global Ministries' Global Health unit. The unit is responsible for implementing the Abundant Health Initiative, the denomination's current Global Health focus which includes the Imagine No Malaria program. Staff members work nationally to encourage health ministries in a range of contexts across the UMC connection. They work internationally with central conference health networks, increasing staff capacity, infrastructure and supply systems, and using education, preventive and curative interventions to help manage major health concerns, such as infectious disease, malaria, HIV and AIDS and responding to high maternal, newborn and child mortality rates. Griffith was born and raised in Zimbabwe. She is a nurse/midwife who first practiced in Southern Africa and then worked as an MNCH program manager in Central Asia for 10 years. She moved permanently to the United States in 2008 and has worked with Global Ministries for much of the time since then. She is married to the Rev. Bruce Griffith, director for Discipleship Ministries, Smyrna First United Methodist Church in Smyrna, Georgia.
---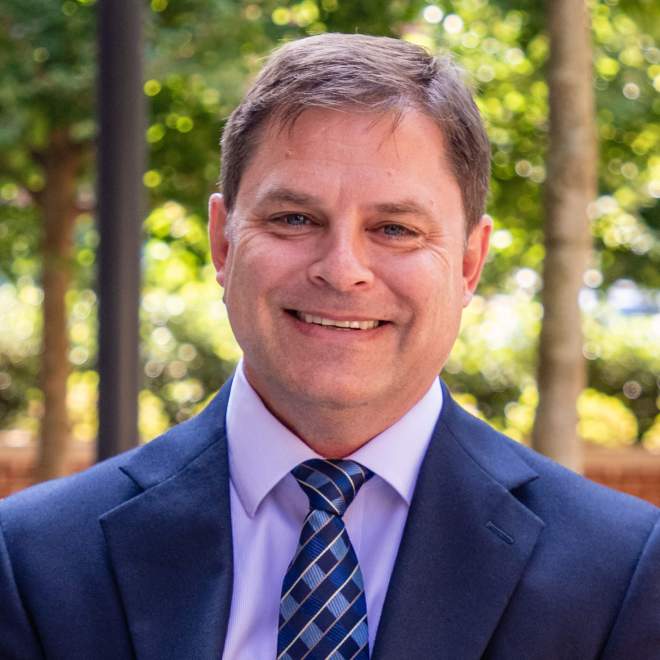 Mike Gurick
Chief Financial Officer, Global Ministries and UMCOR
Michael Gurick is the chief financial officer of Global Ministries and UMCOR. He has been with Global Ministries since July 2018, when he joined the staff as senior director of finance. Prior to arriving at Global Ministries, Gurick began his career at the Georgia Lottery Corporation, where he worked as manager of financial planning and analysis. In 1999, he moved to Hi-Tech Rentals as controller and became vice president of finance in 2005. In 2008, he joined Production Resource Group, where he worked as the controller for the PRG Atlanta and Nashville offices. In 2012, Gurick was promoted to general manager over the PRG Atlanta office and served in that role until 2015, when he became director of finance for PRG's corporate and tradeshow division. Gurick graduated from Florida State University in 1992 with a Bachelor of Science in finance and earned his CPA license in 1999. Gurick and his wife, Kendra, currently reside in Powder Springs, Georgia, and have two children, Kelsey and Gavin.
--- Amihan Jones
Director, Monitoring and Evaluation
Amihan Jones grew up in various parts of the United States, including Connecticut, New Jersey, Massachusetts and Texas, before earning a B.A. at the College of Wooster in Ohio and a master's in Development Practice at Emory University in Georgia. She served two years as a Global Mission Fellow US-2 with Foundry United Methodist Church in Washington, D.C., where she worked on advocacy issues and supervised volunteers who provided English as a Second Language classes to day laborers, and she also worked with homeless clients. She served as a United Methodist Volunteer in Mission in Chiang Mai, Thailand. As a monitoring and evaluation professional, Jones has years of experience working with nonprofit and international development organizations in the U.S., Kenya, Uganda, Thailand and Nepal. Her portfolio includes work in a range of sectors, including food security, public health, microfinance, and humanitarian relief and recovery.
---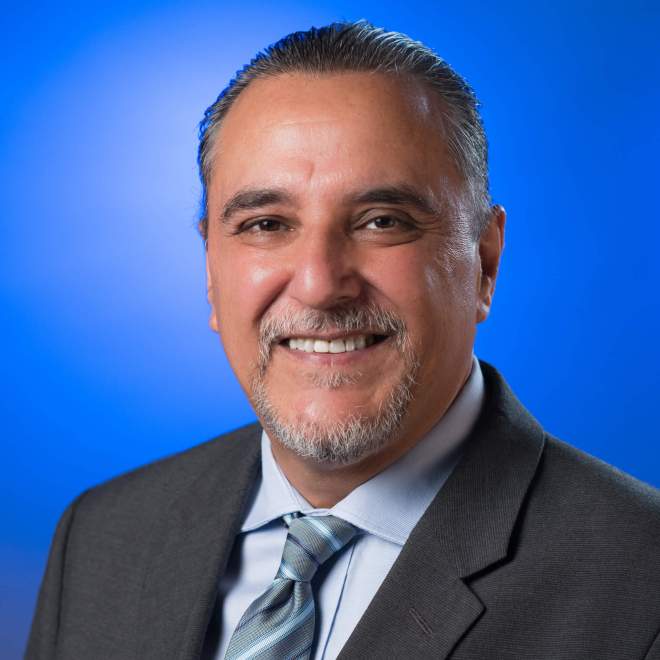 The Rev. Edgar Avitia Legarda
Lead, Global Mission Relationships
The Rev. Edgar Avitia Legarda currently serves as the lead for the Global Mission Relationships unit of Global Ministries. GMR is responsible for regional offices around the world, mission initiatives and other programming that seeks to build capacity and connect the church through mission relationships. His role includes being regional representative for Latin America and the Caribbean as well as facilitating and supporting the administrative and operational work of the regional offices from Atlanta. Avitia earned a B.A. in Spanish at the University of Texas in El Paso and an MDiv. with a Hispanic-American certification at Perkins School of Theology. Edgar's interest in the history of the United Methodist Hispanic/Latino experience and polity have involved him in writing, teaching, lecturing, representing and participating in related networks and annual/general conferences in the U.S. and Latin America and the Caribbean. Born and raised in Chihuahua, Mexico, Avitia moved to the United States after his marriage. Before appointment with Global Ministries, Avitia served with the Rio Grande Annual Conference (now Rio Texas AC) and in several pastorates in Texas and New Mexico; as chaplain of Lydia Patterson Institute in El Paso, Texas; and as a district superintendent in South Texas. Edgar joined Global Ministries in 2001. He and his wife, Giuseppina Lauretano, have two children (Bruno and Nydia), and three grandchildren (Kaylee, Marcus, and Nathaniel).
---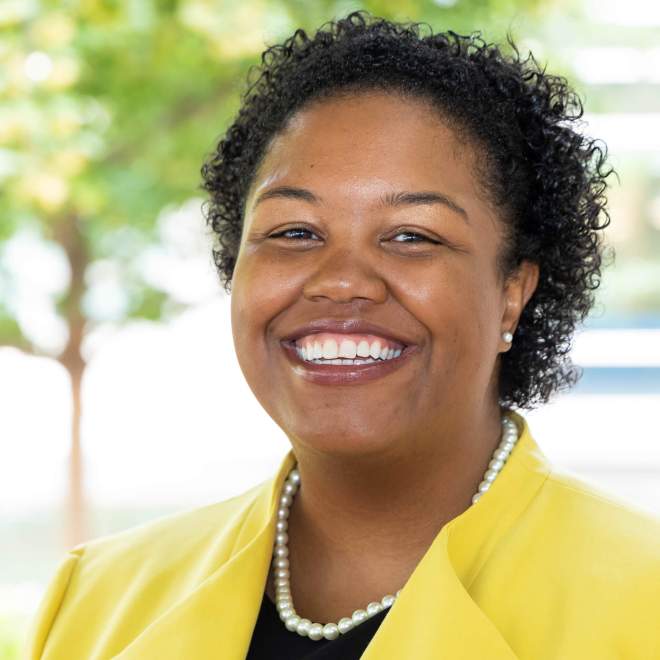 Dana Lyles
Director, Multiethnic Ministries
Dr. Dana Lyles is the lead of Multiethnic Ministries for Global Ministries. The program connects and collaborates with U.S. annual conferences and other agencies for mission programs related to racial/ethnic communities, ethnic ministry plans, human relations ministries and ministries with Native and Indigenous communities. Prior to joining Global Ministries, she served as a business education teacher and school administrator in North Carolina. A lifelong United Methodist and preacher's kid, Lyles is layperson from the Western North Carolina Annual Conference. She has served the church in a variety of capacities, including consulting and co-leading a predominately white church and African American church through a merger, serving as a co-chair for the Western North Carolina Annual Conference's young adult leadership development program and serving on the denomination's Connectional Table. She is a three-time graduate of North Carolina A&T State University, where she received a bachelor's degree in economics, a master's degree in business education, and a Doctor of Philosophy degree in leadership studies. She also received a master's degree in school administration from Gardner-Webb University. Lyles resides in Atlanta, Georgia, and serves the community through her membership in the Junior League of Atlanta and Alpha Kappa Alpha Sorority, Incorporated. Lyles splits her time between North Carolina and Georgia and is a member of St. Matthew's UMC in Greensboro, North Carolina.
---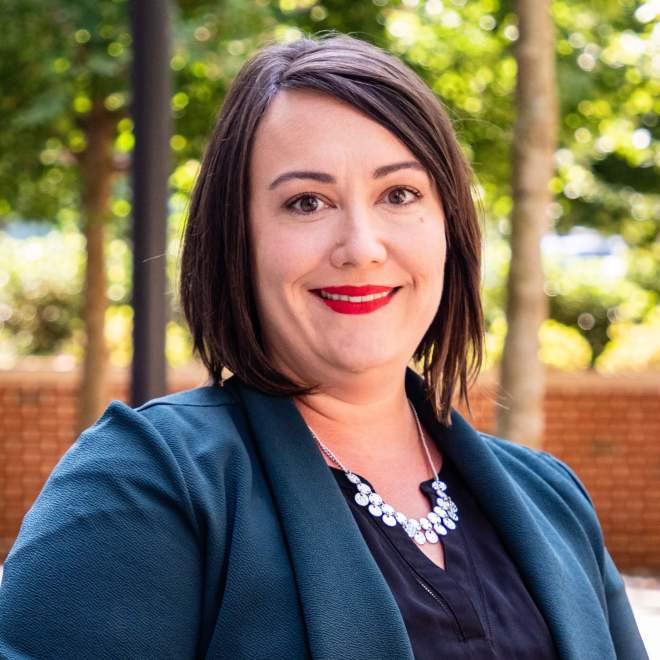 Lara S. Martin
Director, Disaster Response and U.S. Partner Relations
Lara S. Martin, MA, MPH (Master of Arts, Master of Public Health), is the director of Disaster Response and U.S. Partner Relations of the United Methodist Committee on Relief. She leads the UMCOR U.S. Disaster Response Team in supporting and empowering United Methodist annual conferences in their local response to emergency situations in the United States, from relief through early response and toward long-term recovery. Martin is a public health and nutrition expert, as well as a recognized global leader in humanitarian aid. She worked for Save the Children in various roles from 2007 to 2013, including as an aid worker managing emergency health and nutrition programs. Most recently, Martin was a humanitarian researcher and managed the Center for Humanitarian Emergencies at Emory University in Atlanta, Georgia. She is a frequent lecturer at Emory University and teaches at the Centers for Disease Control and Prevention. Martin is a member of the congregation at North Decatur United Methodist Church, part of the North Georgia Conference.
---
Katie Hills Uzoka
Director, International Disaster Response
Katie Hills Uzoka is the director of international disaster response (IDR) for the United Methodist Committee on Relief (UMCOR). She is responsible for oversight of IDR programming and capacity development activities, including the episcopal area-based Disaster Management Offices in Mozambique, DRC and the Philippines. She joined UMCOR in 2018 as manager of the IDR portfolio covering Latin America, Asia, Europe and the Middle East. Hills Uzoka previously worked at the Centers for Disease Control and Prevention, Division of Emergency Operations, as an emergency management specialist, focusing on enhancing public health emergency management capacity among Ministry of Health personnel worldwide. Hills Uzoka's passions are risk communications, capacity development and community-based disaster planning. She has conducted training and research activities in Rwanda, Senegal, Cameroon, Indonesia, the Philippines and the Bahamas. Hills Uzoka earned a Bachelor of Art in Development Studies from the University of California, Berkeley, in 2008 and a Master of Public Health in Global Health from Emory University in 2014. She resides in Atlanta with her husband Frank and daughter Celeste.
---

C. Todd Willis
Chief Operations Officer / General Counsel
Operations
Todd Willis is COO/General Counsel of Global Ministries, overseeing the day-to-day administrative and operational functions of the agency. This includes leading property, risk management, insurance and information technology programs, among other duties. He also provides leadership and counsel on governance and compliance issues, legal strategy and assessment. A lifelong United Methodist, Willis grew up the son of a United Methodist minister in Florida. He received a Bachelor of Arts degree from Florida Southern College and a Juris Doctor from the University of Florida, Levin College of Law. Prior to joining Global Ministries in August 2019, Willis practiced law in Washington, D.C. and Orlando, FL, as a partner at Carlton Fields, a national law firm. During part of that time, he served as the chair of the National Justice for Our Neighbors Board, a United Methodist ministry supporting sites across the country that provide free or low-cost immigration legal services to vulnerable immigrants, refugees and asylum seekers. Todd and his wife, Kristin Willis, have three children, Carter, Cooper, and Campbell.
---
Directors of the General Board of Global Ministries
Office
President:

Vice President:

Corporate Secretary:

General Treasurer:
Bishop Hee-Soo Jung

Bishop Joaquina Nhanala

Molly Rebeccah McEntire

Carmen Vianese
Rev. Frank Aichele, Central Conference – Central/Germany

Darlene R. Alfred (UMW), South Central Jurisdiction – Central Texas

Rev. Oyvind Aske, Central Conference – Northern Europe/Eurasia

Bishop Thomas J. Bickerton, Northeast Jurisdiction – New York

Mele Faiva Manu Blagojevich, Western Jurisdiction – California-Pacific

Rev. Dan C. Bryant, North Central Jurisdiction – East Ohio

Rev. Elvira Moises-Cazombo, Central Conference – West Angola

Andrew Eunpa Chung, Northeast Jurisdiction – Western Pennsylvania

Dr. Elizabeth Warren Corrie, Southeast Jurisdiction – North Georgia

Timothy E. Crisler, Southeast Jurisdiction – Mississippi

Rev. Katie Z. Dawson, North Central Jurisdiction – Iowa

Oscar Luis Garza, South Central Jurisdiction – Texas

Bishop Sue Haupert-Johnson, Southeast Jurisdiction – North Georgia

Bishop Jonathan Holston, Southeast Jurisdiction – South Carolina

Jana Jones (UMW), Western Jurisdiction – Colorado

Bishop Hee-Soo Jung, North Central Jurisdiction – Wisconsin

Thomas Michael Junk, South Central Jurisdiction – Oklahoma

Anne Konima Koroma, Central Conference – Sierra Leone

Allison Ross Linsey, Southeast Jurisdiction – South Georgia
Rev. Celestin Malamba Lohalo, Central Conference – East Congo

Molly Rebeccah McEntire, Southeast Jurisdiction – Florida

Stanislas Ilunga Mutombo, Central Conference – North Katanga

Mary T. Newman, Southeast Jurisdiction – Tennessee

Bishop Joaquina Nhanala, Central Conference – Mozambique

Debra Payne (UMW), Southeast Jurisdiction – North Alabama

Bishop Lizzette Gabriel Montalvo, Methodist Church of Puerto Rico

Dr. Glenn Roy Villa Paraso, Central Conference, Philippines

Rev. Rene Antonio Perez Avalos, Northeast Jurisdiction, New England

Rev. Carlo Axibal Rapanut, Western Jurisdiction, Pacific-Northwest

Rev. Ismael A. Ruiz-Millan, Southeast Jurisdiction, North Carolina

Andreas C. Staempfli, Central Conference – Switzerland-France

Rev. Deanna Stickley-Miner, North Central Jurisdiction, West Ohio

Bishop Pedro M. Torio, Jr., Central Conference – Philippines

Carmen Vianese, Northeast Jurisdiction – Upper New York

Rev. Sara Ann White, Southeast Jurisdiction – South Carolina

Rev. David Mark Wilson, South Central Jurisdiction – Oklahoma Indian Missionary

Rev. Christy Bulus Yusuf, Central Conference – Nigeria