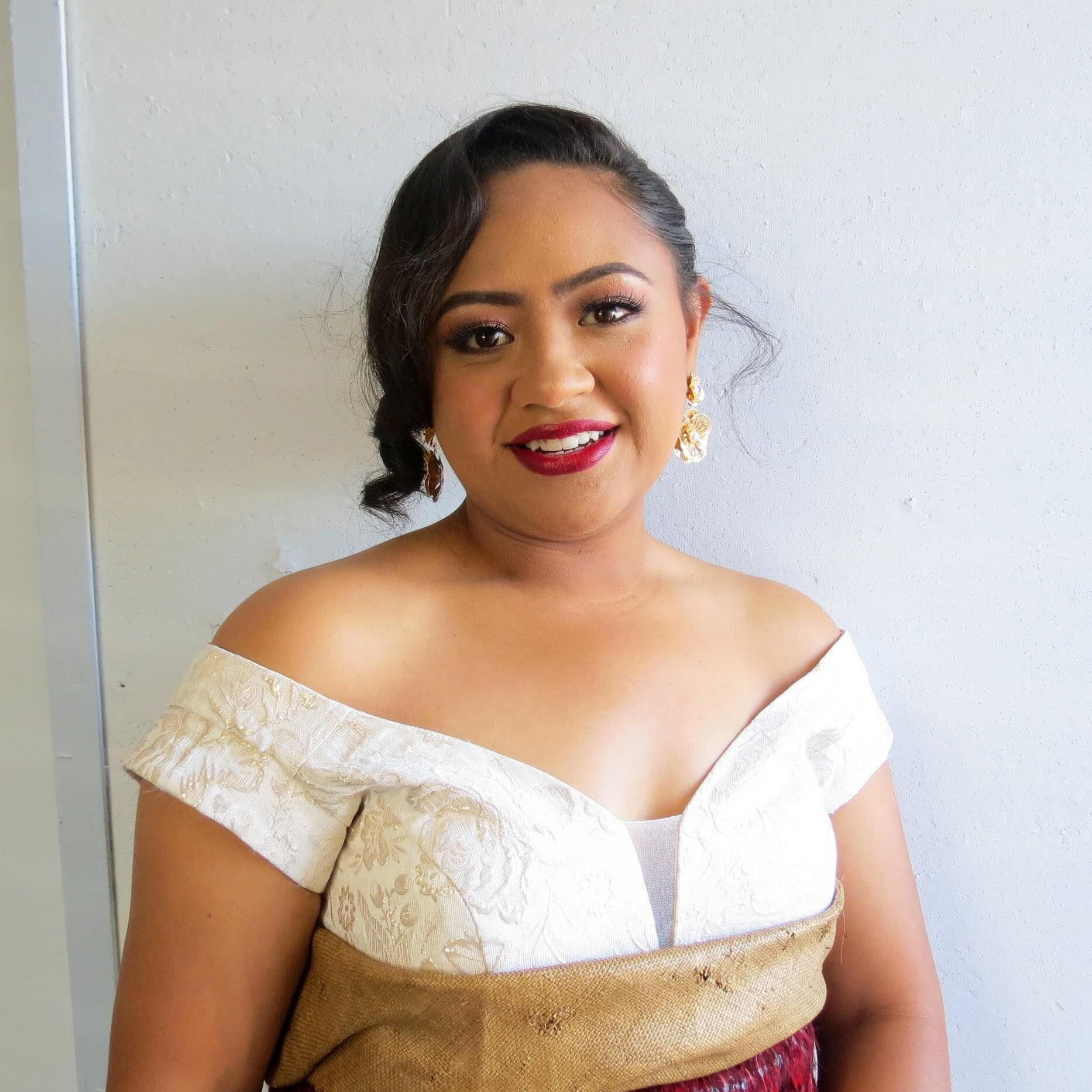 Serving At: Metropolitan Ministries
Home Country: United States
WAYS TO REACH ME:
This missionary has completed service. The Advance number will remain active until January 31, 2024.
Meleanitema Sapoi-Finau is a Global Mission Fellow (US-2) with the United Methodist General Board of Global Ministries, engaged in a two-year term of service. She is part of the 2021-2023 Global Mission Fellow cohort. She serves as Youth and Children's Ministry.
The Global Mission Fellows program takes young adults ages 20-30 out of their home environments and places them in new contexts for mission experience and service. The program has a strong emphasis on faith and justice. Global Mission Fellows become active parts of their new local communities. They connect the church in mission across cultural and geographical boundaries. They grow in personal and social holiness and become strong young leaders working to build just communities in a peaceful world. 
From Anaheim, California, Meleanitema is a member of United with Hope United Methodist Church, Long Beach, California-Pacific Annual Conference. She holds a Bachelor of Arts degree in anthropology-cultural emphasis from the University of California, Santa Barbara, as well as an associate's degree in communication from Long Beach City College.  
Despite being raised in the church, Meleanitema said her personal spiritual growth did not truly start until she was in college. As the granddaughter of one of the few Tongan clergywomen, she recalls "very high and unreachable expectations" for her. 
"It began with having to know the answers to all the Sunday school questions, then leading into my personal life of what I should and should not do," Meleanitema said. "I began to reject the teachings that I grew up with because of the excessive pressure from outside forces." 
When she started college, no one demanded that Meleanitema attend church every Sunday. "I fell into a spiral of things," she said, "where I was losing a bit of myself and, luckily, realized that I did not like the person I was becoming. I knew that I could still turn to God and come as I am." 
One Sunday morning, Meleanitema decided to get up and find the nearest United Methodist church. It happened to be a 10-minute walk away. "I knew that God worked in mysterious ways because I had no car or bike to travel farther distances," she said, "and the church was in such a place that I could not give any excuses." She nervously entered the doors of a church filled with the aroma of freshly grounded coffee and sweet pastries.  
"The food caught my attention," Meleanitema said, "but the message was the reason I continued to stay. University United Methodist Church was a place that advocated for historical injustices to be spoken on and viewpoints of the congregation asked for. It also so happened to be the same topics that were being discussed in my major courses." 
"The harmony of class discussions in religious settings had been new and hidden territory," she added. "It became my beacon of hope, combining these two features of my life together. There was a vivid picture of using my faith to combat injustices with love rather than more violence. To do so seemed impossible, but a program like the Global Mission Fellows makes this dream of mine more tangible."