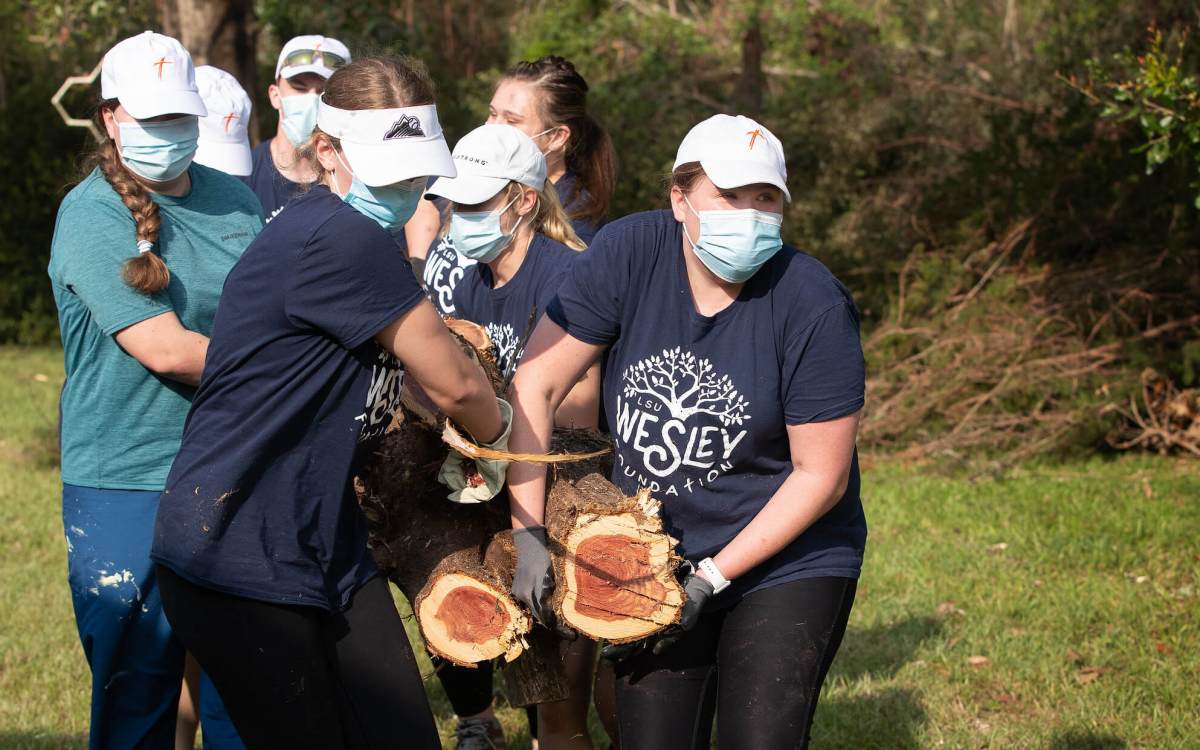 Photo: Mike DuBose, UM News
Volunteer for Humanitarian Relief
Global Ministries offers a variety of volunteer opportunities for those wishing to work with humanitarian relief and recovery.
Explore the work of volunteering for humanitarian relief and recovery in the U.S.
Episcopal areas and conferences in the United States have established disaster response offices and teams to serve as Early Response Teams (ERT) when disasters occur and UMCOR provides ERT training. Contact your conference disaster response coordinator for more information.
UMVIM
United Methodist Volunteers in Mission (UMVIM) is a grassroots movement within The United Methodist Church designed to provide an official channel for volunteer service. The UMVIM movement is organized by United Methodist jurisdictions.
UMCOR Sager Brown
The UMCOR Sager Brown Depot in Baldwin, Louisiana, is the hub of UMCOR's relief-supply operations, coordinating with seven other regional depots to receive, sort, pack and ship supplies for disaster relief. Before the pandemic, more than 2,000 volunteers prepared about $5 million in supplies annually. Today, supplies continue to ship to areas that need them.
Mission Volunteers
Individual volunteers serve anywhere from three months to three years. Volunteers build churches, assist in community health programs, advocate for social justice, build leadership skills and help after a disaster. Connect with Mission Volunteers through Global Ministries. Application process, training and open volunteer opportunities are on the site.