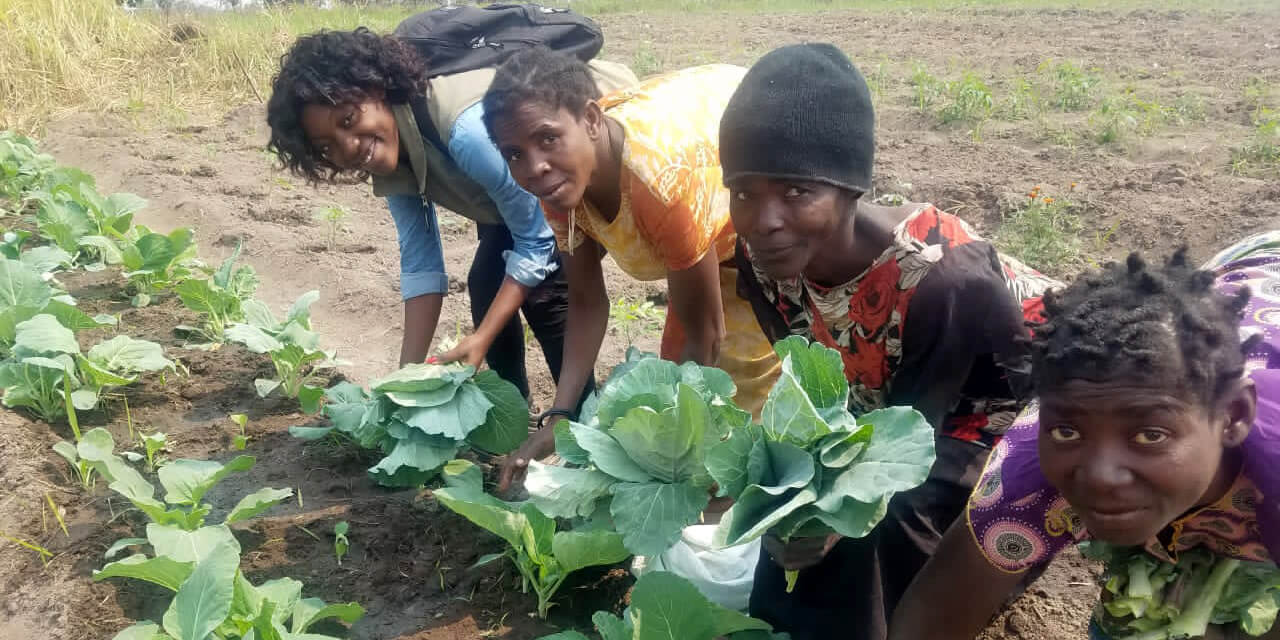 By Phileas Jusu
April 21, 2023 | SIERRA LEONE
Global Ministries' board of directors approved a $5 million allocation to undergird the work of the Yambasu Agriculture Initiative (YAI) in 2023. The funds come from various sources of undesignated monies that could be used for this purpose. Specific grants for African annual conferences will be approved throughout the year.
The importance of this initiative to African United Methodists can be understood by tracking the results of improved agricultural and livestock production and better business practices. Targeted training and hands-on experience give farmers concrete ways to move forward. Higher yields, healthier produce and less expensive and environmentally friendly techniques have been realized. The results have a multiplying effect across communities.
"Our project serves nine communities with more than 400 families," YAI's East Angola Monitoring and Evaluation officer, Gilberto Joâo Augusto Guedes, said in a recent interview. "Some communities are far away and difficult to access, preventing various services from reaching them. With YAI support, it has been possible to provide seeds, agrotechnology, and monitoring and evaluation skills."
YAI's intervention into the subsistence farming lives of East Angolan communities has kick-started the process for some level of economic liberation because family needs are being met through agribusiness. "Through techniques taught, the farmers have realized that they can make their own fertilizers using local materials, thereby increasing production while minimizing cost. Through the sale of farm produce, they can pay school fees for their children and improve their living conditions, including housing," Guedes said.
Investments yield reinvestments
One of YAI's investments in the current farming year in the Zimbabwe West Annual Conference is 20 hectares (49.5 acres) of maize cultivation at Nyadire Mission Farm and seven hectares on Hanwa farm. A bumper harvest is expected, Morgan Jeranyama, the YAI National Project Consultant in Zimbabwe, said in a recent interview.
Part of the proceeds will be reinvested as chicken feed for the YAI poultry project in Nyadire while the rest will be processed into mealie meal to be sold to the Home of Hope orphanage school, Jeranyama said. "The church farms are hubs for training and learning for surrounding farmers in both crop and livestock production. We are going to hold a field day at the mission farm where best practices will be shared using the current crop at Nyadire farm. With support from Irvine's Chickens, our partner, farmers are being identified for a poultry out-grower scheme. The farmers will benefit from receiving chicks and feed. They will then bring their mature chickens either to the abbatoir at Nyadire farm for processing or for organized marketing to be coordinated by the YAI project," he said.
In Liberia, YAI works through United Methodist churches in the communities, using church sites as entry points for farmer-based organizations – a group of farmers in the church that come together to raise livestock. YAI's Liberia project manager, the Rev. Joseph Theoway, said. "We are raising livestock in three communities. The St. Luke UMC group is chicken farming; the farmer organization at St. John UMC has a piggery; St. James UMC in Upper White Plains is beekeeping – all in the Montserrado County."
The St. John UMC piggery project, Theoway said, started with four animals – three females and one male. Now, they have 35. "The pigs will be on the market in the next three months. The money they bring in will help farmers meet their families' needs. Part of it will, of course, be ploughed back into the business as reinvestment while the rest will remain with the farmer groups," he explained, emphasizing that the Liberia YAI team has a marketing officer whose job is to facilitate marketing opportunities and ensure farmers get best value for products.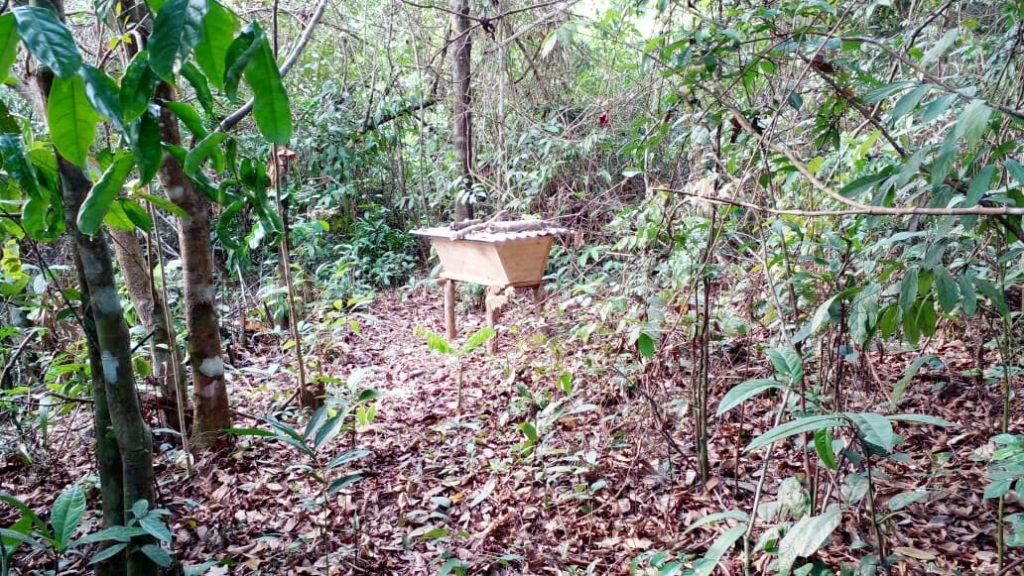 St. James UMC beekeeping project now has up to 50 beehives, he said. "Many of the beehives have been colonized while a few more are waiting to be fully colonized. We expect to start harvesting by May 2023." The farmers initially did not have any knowledge in beekeeping, but they learned from the YAI team.
Supplying basics, like seed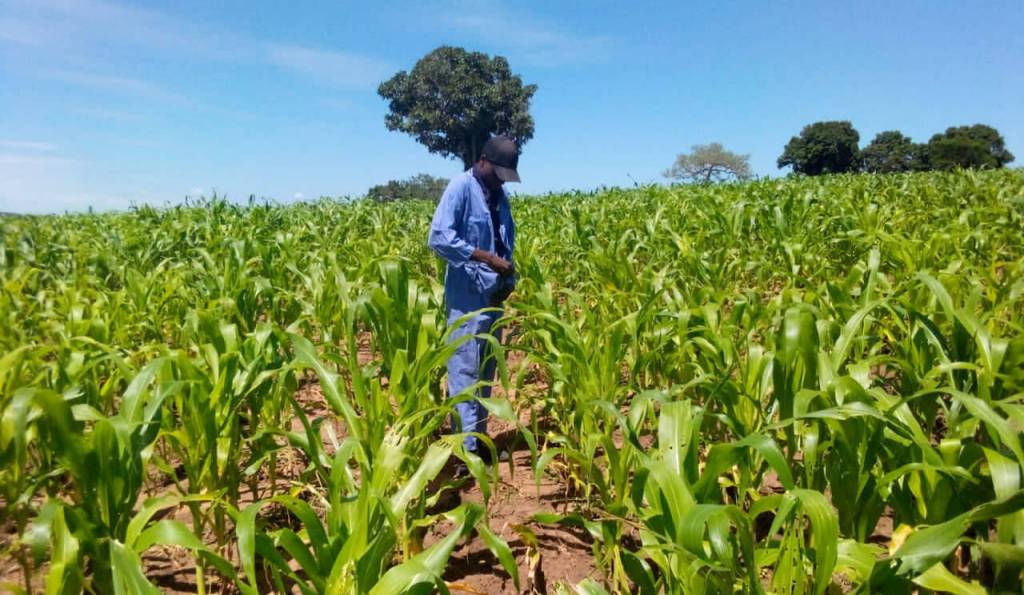 In Kamina, DR Congo, YAI is focusing on supporting farmers by producing quality seeds that were previously a challenge to get. Some farmers chose maize, some soybeans, while others chose rice. Lorraine Charinda, Global Ministries' agriculture missionary and YAI's project coordinator in the Congo, said.
YAI did a baseline survey to identify beneficiaries – target beneficiaries were those who had a place to farm and who were ready to accept the YAI conditions. YAI expected a 15% return after harvest. Some did not like the conditions. Others loved it. "So, we did the baseline survey to get the right figures," Charinda said. "Then we gave them the inputs – fertilizers, seeds, hoes, insecticides, pesticides. They started their production. The seeds produced on our Kamisamba Farm had 98% germination rate after they were tested and certified," she said, adding that the farming communities were happy that they were able to get the seeds nearby because they would normally go to neighboring countries – the closest one about 800 km (497 miles) away.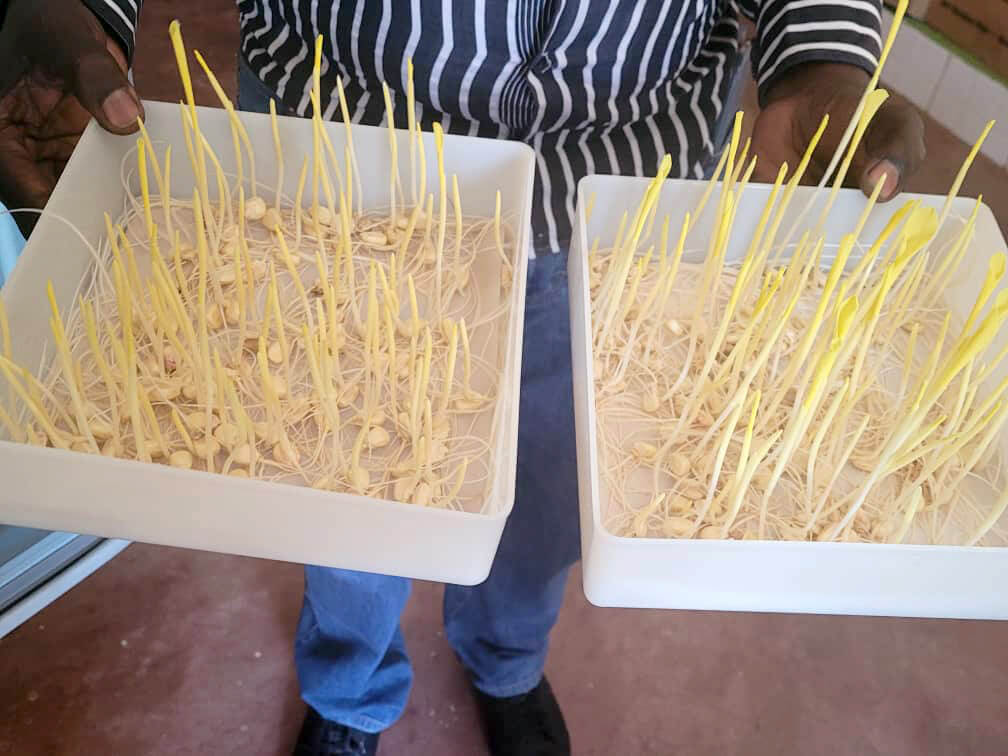 "We started with low prices as a marketing strategy to attract customers. Even though we've increased the prices a bit now, people are happy that they can still get the seeds locally instead of having to travel for thousands of miles to get seeds at higher prices when they are not sure that germination and harvest would be as high as they would expect. Some of the seeds bought in neighboring countries do not meet the climatic conditions in the DR Congo. Ours are produced locally and suit the soil and climate conditions," she said.
Owing to the success rate, the seed multiplication project has expanded from Kamisamba Farm to four other farms in four different districts, where they are producing seeds of different crops.
Although the initial investment by Global Ministries through grants is significant, once YAI projects are up and running, the farming enterprises have great capacity to become self-sustaining over time. This is a primary goal for the program and early indicators suggest it can be reached.
Phileas Jusu is the director of communications for the Sierra Leone Annual Conference.
The Yambasu Agriculture Initiative
The Bishop K. Yambasu Agriculture Initiative was launched by Global Ministries in 2020, renaming an earlier agriculture program in honor of the legacy of Bishop John K. Yambasu. The program works toward the realization of the vision shared by the late bishop that the African church can be made self-sustaining if its resources, both land and human, are optimized through agriculture. Through the provision of grants and training, YAI mobilizes existing land and human resources within the church; improves community livelihoods and food security long-term; and builds capacity in annual conferences toward long-term financial solvency.
Support food security and agricultural sustainability in Africa.