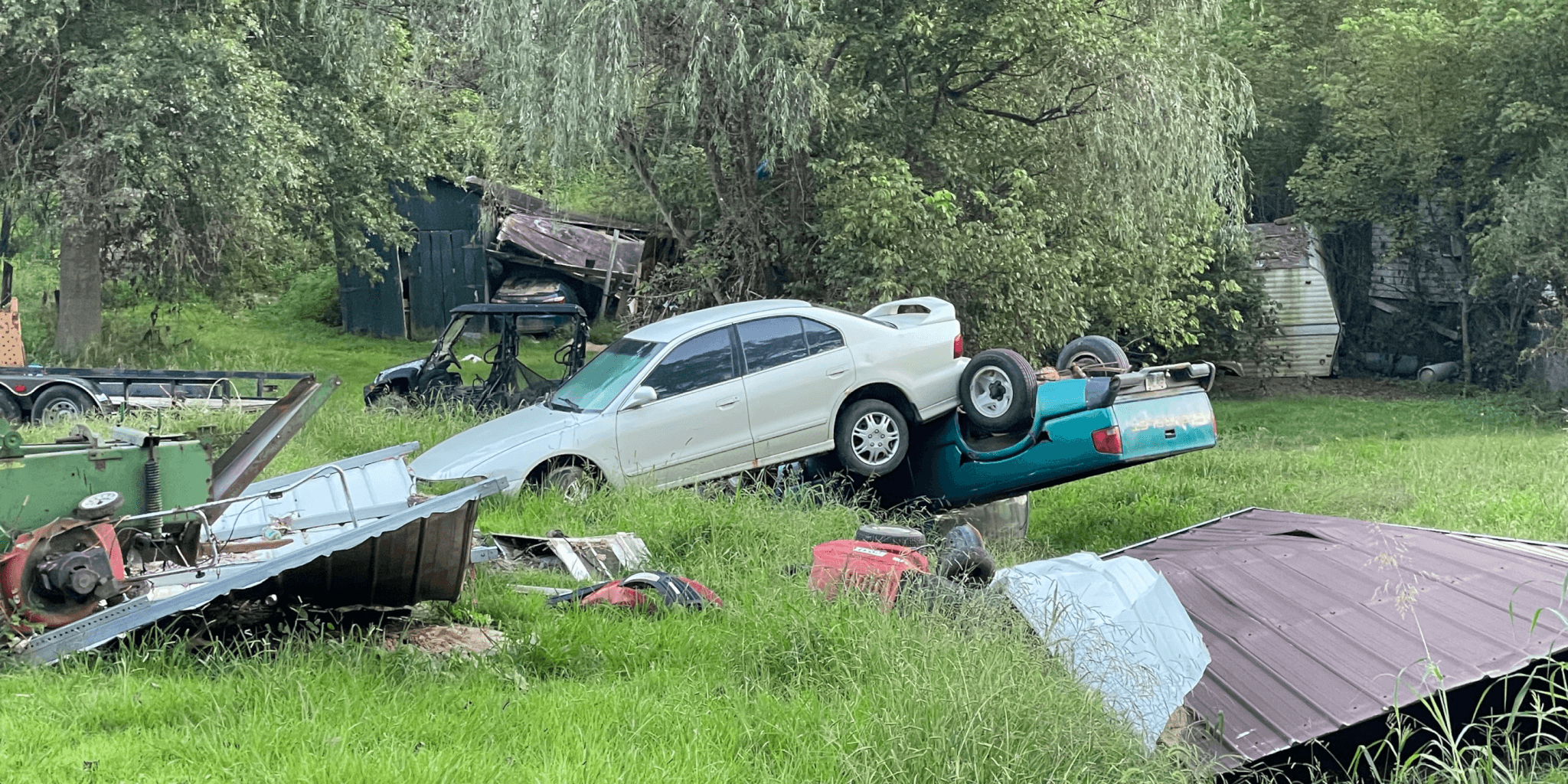 PHOTO: LARA MARTIN
By Dan Curran
September 2, 2022 | ATLANTA
Early Response Teams (ERTs) from multiple United Methodist conferences are deploying to Eastern Kentucky to help set the stage for additional volunteers who will assist with relief efforts following the recent unprecedented rainfall and resulting flooding.
Termed by Kentucky's governor Andy Beshear as "the most devastating flooding event our state has ever seen," July 2022's storm dropped 8 to 10.5 inches of rain in only 48 hours and, at last report, claimed 40 lives.
"When we look at infrastructure, when we look at the massive damage here – roads, bridges just eaten away, the water system just heavily damaged, some wiped out – it's going to take significant time and significant dollars to restore what was destroyed. [There was] real significant damage to water and wastewater systems," Beshear told Kentucky media outlets.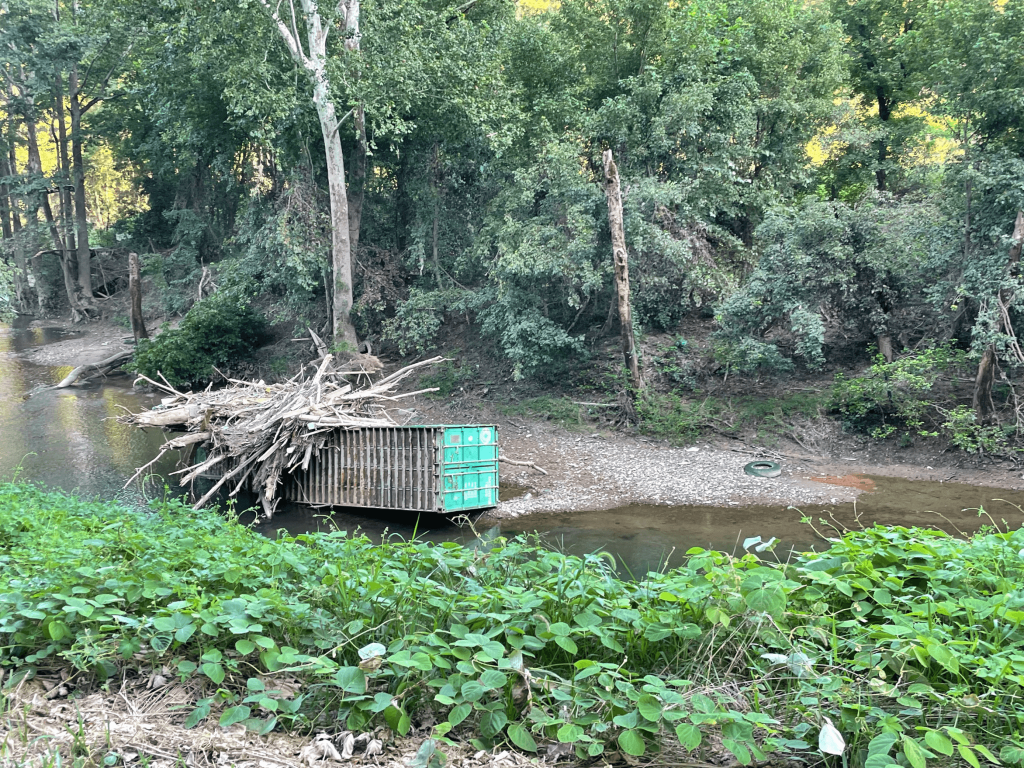 The United Methodist Committee on Relief (UMCOR) responded rapidly to the disaster by awarding solidarity grants during the first week to the Kentucky Annual Conference and the Central Appalachian Missionary Conference, the pending new name of the Red Bird Missionary Conference. To date, UMCOR has delivered nearly 4,000 cleaning and hygiene kits, supplies of non-potable water and generators.
The kits were sent to the Jackson Mountain Mission Warehouse and then distributed to impacted areas. The tremendous outpouring of support from United Methodist churches has led to an almost overwhelming supply of material goods and supplies.
The recent floods have dealt a second devastating physical and emotional blow to the region within an eight-month period. Lara S. Martin, director of United States Disaster Response for UMCOR, visited Kentucky in late August.
"Kentucky has faced significant challenges recently," Martin said. "In addition to the pandemic, the region had to deal with the tornadoes of December 2021 that caused millions of dollars of damage, the water crisis in Marion County, and now this flooding where the exact scope is still being determined by FEMA, the state and partners. This means there are two federally declared disaster zones in just this one state."
More than half of the buildings that have been assessed so far have developed black mold. At last report, American Red Cross damage assessments are counting over 1,200 either destroyed or suffering major damage. UMCOR assessors will soon join to expand the effort.
"What makes this particular disaster unique is the immense coverage area of the flooding and the level of devastation most people have never seen," continued Martin. "This makes it more essential than ever for individuals to heed the direction not to self-deploy."
Martin met with ERTs from North Georgia who are in the region to help survivors' homes become safe and secure. ERTs are individuals who have completed intensive UMCOR training, been background checked and received official UMCOR credentials. Training includes learning the basic definitions and phases of a disaster, principles of working with traumatized communities, and in-depth training on tasks such as clearing debris, removing damaged home contents, placing tarps on roofs to prevent further damage from the elements, and listening to survivors so they begin to heal.
In addition to two solidarity grants, UMCOR is undergirding the Kentucky and Central Appalachian conferences with the additional human resources necessary to identify and respond to survivor needs. Local coordinators will be working with UMCOR to establish the resources and safe housing needed to receive additional ERTs in the coming weeks.
"We are working to make their homes safe and secure, but we are also there to listen, to comfort and to be the hands and feet of God for people whose lives have been torn apart," Martin shared. "During my visit I saw that God truly is there and moving."
With these storms, UMCOR's legacy of being "early in, last out" means that United Methodists will be there to accompany recovering communities for years to come. Individuals and congregations wishing to support those impacted by this and other U.S. disasters can replenish UMCOR relief supplies; contact your local supply depot for drop-off information. You can provide financial support for UMCOR U.S. Disaster Response by giving to Advance #901670.
Individuals in need of assistance are urged to contact FEMA via the FEMA Tele-Registration & Helpline: 1-800-621-FEMA (3362). For those affected by the disaster that are hearing impaired: 1-800-462-7585 (TDD) or www.disasterassistance.gov.
Dan Curran is a communications consultant with Global Ministries and UMCOR.