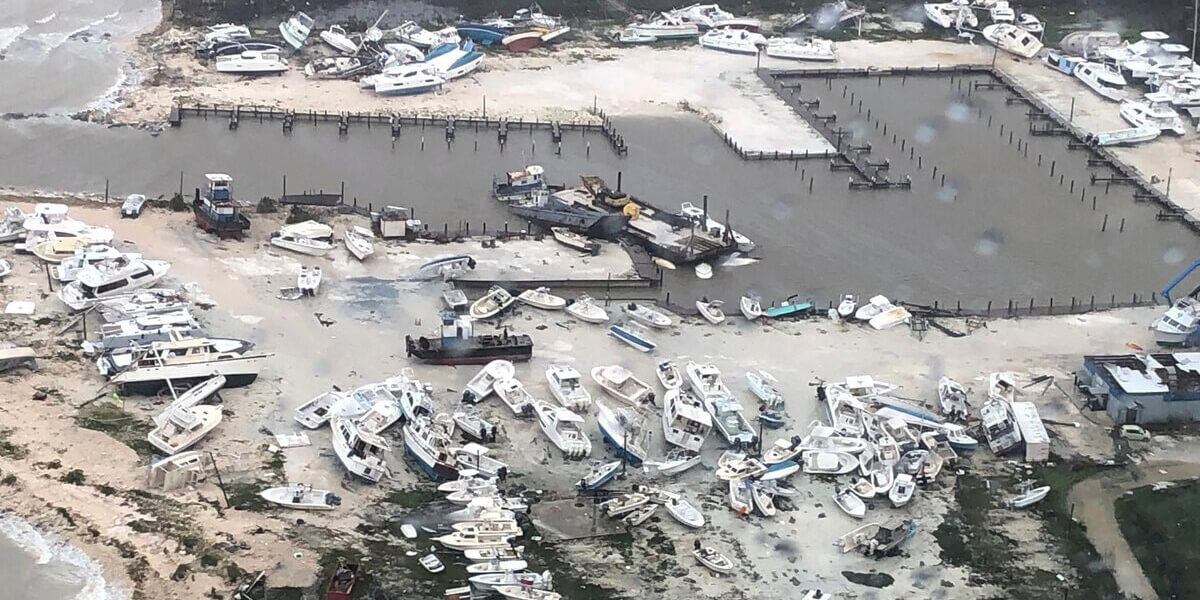 By Linda Bloom
Sept. 6, 2019 | UM News
As Hurricane Dorian continued to threaten the U.S. east coast, United Methodists were connecting with Methodists in the Bahamas to start relief efforts.
The Bahamas Conference of the Methodist Church already is fielding requests to help those being evacuated from the "unprecedented devastation" to receive basic supplies and find a place to live, says its president, the Rev. L. Carla Culmer.
But the survivors also need someone to hear their stories. "We want to see how we can counsel and listen and be there for them," she told UM News in a Sept. 5 phone interview.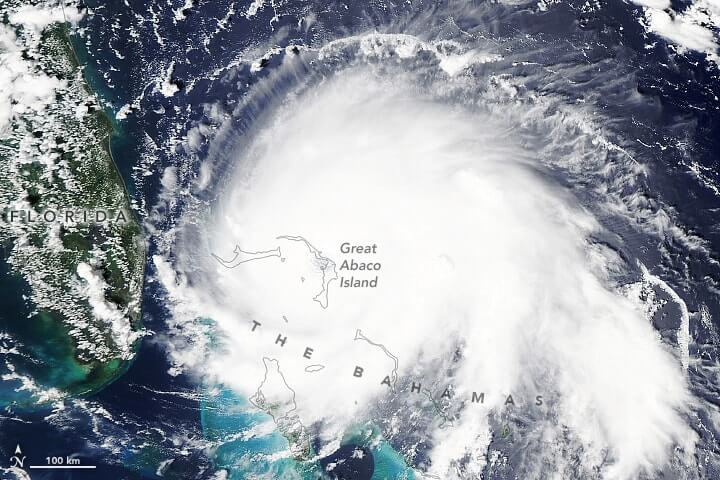 After striking the island nation on Sept. 1, Hurricane Dorian caused "vast devastation" and left 70,000 people in need of immediate humanitarian relief, says Mark Lowcock, head of the U.N. Office for the Coordination of Humanitarian Affairs.
Bahamas Prime Minister Hubert Minnis called Dorian the most damaging storm ever to hit the island group, Reuters reported. Worst hit was the Abaco Islands in the northern Bahamas and Grand Bahama Island. As of Sept. 5, the death toll was 20.
Culmer, who also serves as the pastor at Wesley-Grants Town Church in Nassau, agreed.
"People are traumatized because the storm lasted so long," Culmer said. "We heard about 20 deaths, but we believe there are many more deaths."
The receding floodwaters "will reveal a lot," she added. "And maybe some of the things it will reveal we won't be ready for."
Her conference's disaster response ministry, Bahamas Methodist Habitat, is based at Camp Symonette on Eleuthera Island. The Rev. Stephanie Gottschalk, a former Volunteers in Mission coordinator for the United Methodist Western Pennsylvania Conference, has served as the organization's executive director since January 2018.
About 80 miles south of the Abacos and Grand Bahama islands, Camp Symonette escaped major damage from Dorian. But Gottschalk pointed out that, "Everyone is going to know somebody who was affected or who was injured or died."
She noted that the population of the Bahamas is similar to Pittsburgh and that the 70,000 or so in the Dorian-affected areas "represents about 18 percent of the population … so this is felt nationwide."
The Rev. Kelli Jolly, a pastor with the Methodist Church in the Caribbean and the Americas, brought her dog and two cats to her parents' home in Nassau and rode out Hurricane Dorian there.
Her area saw relatively brief power outages, spotty phone service and localized flooding, but people were returning to work on Sept. 4. The news was much grimmer from the island of Grand Bahama and parts of the Abaco Islands.
"The videos, the pictures coming out are very horrifying," Jolly said. "I don't know if we have ever seen so much devastation all at once."
Jolly was able to verify the safety of a good friend in the Abaco Islands, and she's spent time checking on and trying to encourage congregation members of Nassau's Methodist Church of the Good Shepherd, which she serves.
The neighborly care she's seeing — the sharing of food and other necessities — has given her a theological point to emphasize.
"All of this is testimony that God is with us," Jolly said.
New York Area Bishop Thomas Bickerton, who is president of the United Methodist Committee on Relief's board of directors, sent a letter Sept. 5 to his fellow bishops about the need for church members to respond to the 2019 hurricane season.
"As we go through the peak of hurricane season, we see so much devastation, especially in the Bahamas," he wrote. "The United Methodist Committee on Relief, our global humanitarian aid and development agency, is actively providing assistance in the midst of these challenges. However, we are in need of your intentional and faithful support in order to continue this work.
"Hurricanes Dorian, Harvey, Irma, Maria, Michael and Matthew showed us that storms are now more intense and more devastating than ever before," the letter said, "which means those working in disaster response and recovery must become more innovative and creative. This requires additional resources."
UMCOR has awarded a solidarity grant to Bahamas Methodist Habitat for immediate, emergency short-term funding to address basic human needs. The relief agency also expects to partner in the Bahamas with the Methodist Church in the Caribbean and the Americas.
At this stage, donations to UMCOR are the best way for church members to respond, Bickerton said. Placements for volunteer teams will come later, after conversations with partners and the building of an infrastructure for that work.
Bickerton noted that United Methodists in the U.S. have emotional and familial ties to Methodists in the Caribbean. UMCOR and its parent body, the United Methodist Board of Global Ministries, hope to use what they learned in working with the Methodist Church of Puerto Rico after Hurricane Maria as a way to respond in the Bahamas.
"We're trying to find ways that Puerto Rico can help," Bickerton told UM News. "There's a deep commitment for us to be there."
Disasters don't happen in isolation, Gottschalk pointed out, and the Bahamas Methodist Habitat already has absorbed some lessons from the continuing recovery in Puerto Rico.
Founded after Andrew made landfall on Eleuthera Island as a Category 5 hurricane in 1992, Habitat is involved in disaster relief throughout the Bahamas, including hurricane response, and also has worked in Haiti, as well as Turks and Caicos Islands.
"There's a trusted relationship with us as an organization with the disaster response community," Gottschalk explained. "We've hosted thousands of volunteers from the U.S. over the years as well.
"One of our goals as Methodist Habitat is to have teams come in to do disaster mitigation work," she said. That includes making structural repairs before storms arrive, so there is greater resiliency and fewer deaths.
Gottschalk expects Dorian will require at least a two-year recovery period. "There will be significant portions of both islands that will need to be totally rebuilt," she said.
Among the questions for the future is how Dorian could change building codes in the Bahamas and other hurricane-belt areas. "There will have to be conversations about what is sustainable, what is safe and how can that be affordable," she said.
Bloom is the assistant news editor for United Methodist News Service and is based in New York. Sam Hodges contributed to this story.