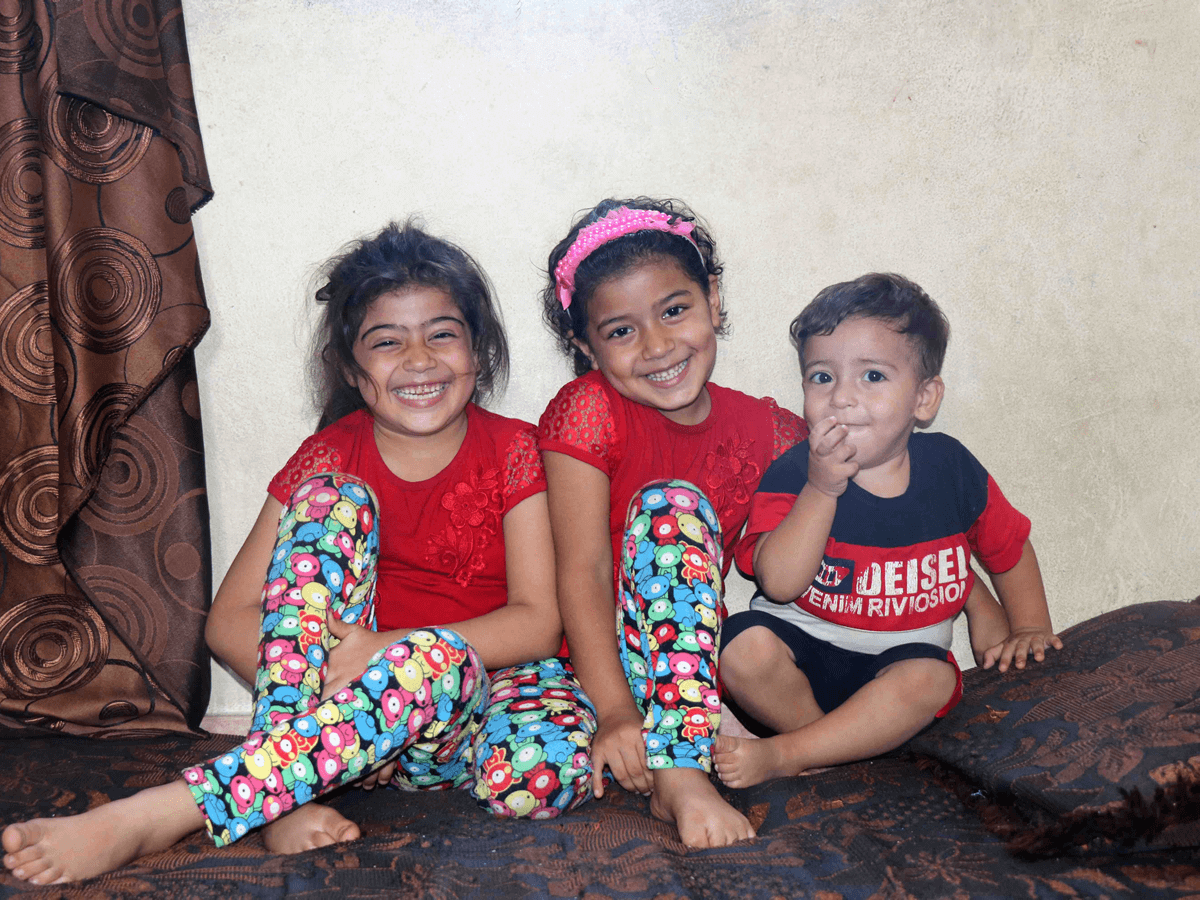 Thouraya's children were very happy about the gifts of new clothing she bought them. For Syrian refugees in Tripoli, Lebanon, income is sometimes scarce, but a partnership between UMCOR and ANERA made the purchase possible. PHOTO: ANERA
---
By Christie R. House
For nine years, the people of Syria have known hardship and suffering brought on by a protracted civil war. The United Nations High Commissioner for Refugees announced earlier this year that the war has now produced 6.2 million internally displaced persons in Syria and 5.6 million registered refugees who fled to other countries to escape the violence and destruction. Among refugees, 41% are children and 21% are women. Lebanon hosts close to a million refugees from Syria today, and Jordan, about 650,000.
The United Methodist Committee on Relief has coordinated work with four partners, three in Lebanon and one in Jordan, to support Syrian refugees, other refugees, and host communities. While these programs reach specific, targeted communities, the work makes a significant difference in the lives of families that have lost so much in the war.
As one example, Awad and Thouraya were forced to leave Syria with their four young children and found shelter in the Al Chouf Area in Tripoli, Lebanon. Even though Awad co-owned a plastering and house painting business back in Syria, he's found few opportunities in Lebanon to continue this work. He waits on the street with other Syrian migrants, hoping to get a construction job for a day's wage.
Awad owed three months in back rent for the family's apartment. The refugees often end up making verbal deals with landlords on substandard housing, which are then not subject to the residential tenant laws. What this family received from American Near East Refugee Aid (ANERA), an UMCOR partner in the region, was a series of cash grants, equivalent to $174 each.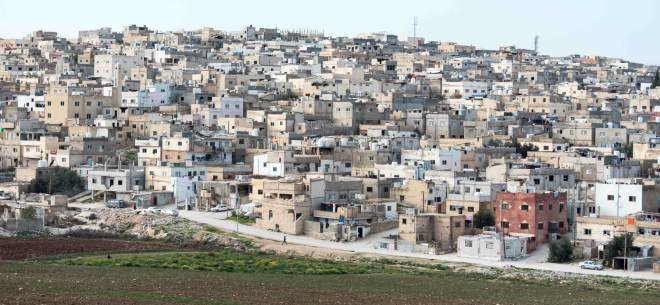 The assistance meant the family could pay the rent, but more importantly, it meant their four children could finally be enrolled in school. The inability to pay the bus fees and buy school supplies had kept them home, but now they attend school and meet children their ages in the Lebanese school system. In addition, Thouraya went shopping and bought her children new clothes, something she hadn't been able to do in two years.
Meeting common but necessary family needs like these make a big difference in a family's ability to provide for all family members, find security and integrate successfully into new communities. Two hundred fifty such families were served by ANERA with UMCOR support last year.
Awad, talking with an ANERA team member during a home visit, said: "I hope that one day, I lead a life in which I no longer need cash assistance, but one hand cannot clap on its own, and one broken human cannot always pull his own weight and support his family. These cash transfers are a motivation, a break from worry and fear. Thank you for trusting us with these donations. Thank you for supporting us."
Help UMCOR meet the needs of refugees around the world by giving to UMCOR Global Migration, Advance #3022144.
Christie R. House is a consultant writer and editor with Global Ministries.