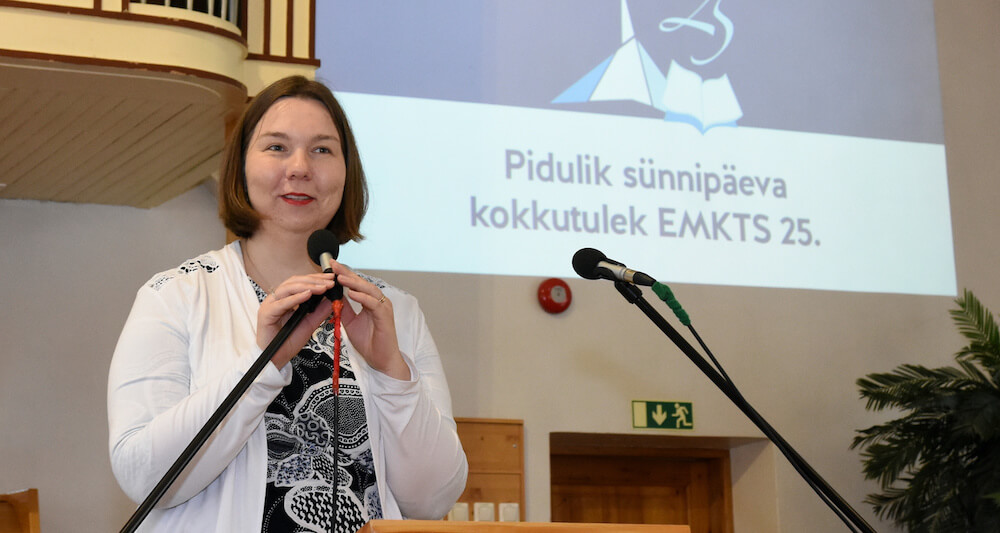 By Doug Childress and Kulli Toniste, missionary couple in Estonia
April 2020 | ATLANTA
With great power the apostles gave their testimony to the resurrection of the Lord Jesus, and great grace was upon them all. Acts 4:33 NRSV
Happy Easter! Estonians say, Häid ülestõusmispühi, which literally means, "happy rising out of bed." Hopefully you rose up on Easter morning and proclaimed with Estonian Methodists the famous call and response, "Kristus on üles tõusnud. (Christ is risen). Ta on tõesti üles tõusnud! (He has risen indeed!)." Christ is truly risen! As we celebrate the reality of the risen Christ in our lives and churches during the season of Easter, here are a few updates related to how we have served our risen Lord in Estonia.
Doug taught three history classes spring semester 2019, the Early and Medieval Church, the Reformation, and the Enlightenment to Today. Kulli taught systematic theology. This year, we have an amazing group of students who are highly engaged and ask a lot of good (and sometimes difficult!) questions.
March 15 and 16 (2019) was the Estonian pastor's conference, held in Pärnu. About 40 pastors, lay preachers and students gathered. This was a continuation of the "What Would Wesley Preach" project the church began in September 2018, during which a workshop was given on how to preach effective sermons. More than a dozen pastors and students presented sermons at this session, inspired by messages found in Wesley's Standard 52 Sermons, recently translated into Estonian. Kulli gave feedback to each speaker and delivered a presentation on "What would Wesley read," in which she went over some of the books known to have either been read or owned by John Wesley and his opinions on certain works. The session's main goal was to give pastors new ideas and tools for preaching, while at the same time, connect them strongly to Wesley's theology.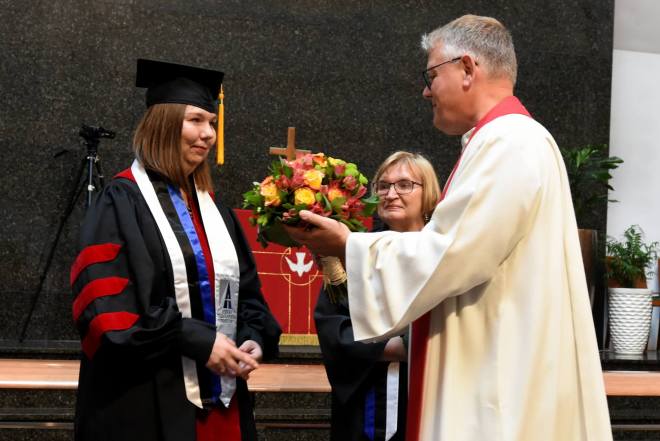 In April 2019, Doug preached at the Tallinn Methodist Church for Palm/Passion Sunday. It was an amazing time of worship, as there was a group visiting from Northern Finland and Russia who are ethnically related to Estonians. These are people groups who have had contact with missionaries from the seminary in the past. Their songs and colorful costumes added to the atmosphere of celebrating Palm/Passion Sunday.
Later in April, approximately 40 youth gathered for a four-day conference at a camp in Southern Estonia. Doug talked with the group about the topics "What is forgiveness?" and "What does it mean to be a follower of Christ?" as Kulli translated. On Saturday night, following a prayer walk, the youth had a time to come up and pray about various needs in their lives or for those they loved. We both prayed with several youth as did others. All told, at least two-thirds of them came up for prayer. It was a privilege and a joy to be a part of this ministry and to see how young people truly are hungering after a deeper knowledge of their faith with Christ at the center.
Christ is risen. He is risen indeed! Happy Easter once again to all of you who are interested in our ministry and supporting us through your gifts and prayers.
Prayer
Dear Lord, bless the teachers among us who endeavor to spread your word and good works throughout the world.
Dr. Kulli Toniste and the Rev. Douglas Childress are missionaries with the General Board of Global Ministries who serve as faculty at the Baltic Methodist Theological Seminary in Tallinn, Estonia. Last year, Toniste became the new rector (president) of the seminary, which celebrated its 25th anniversary in 2019.