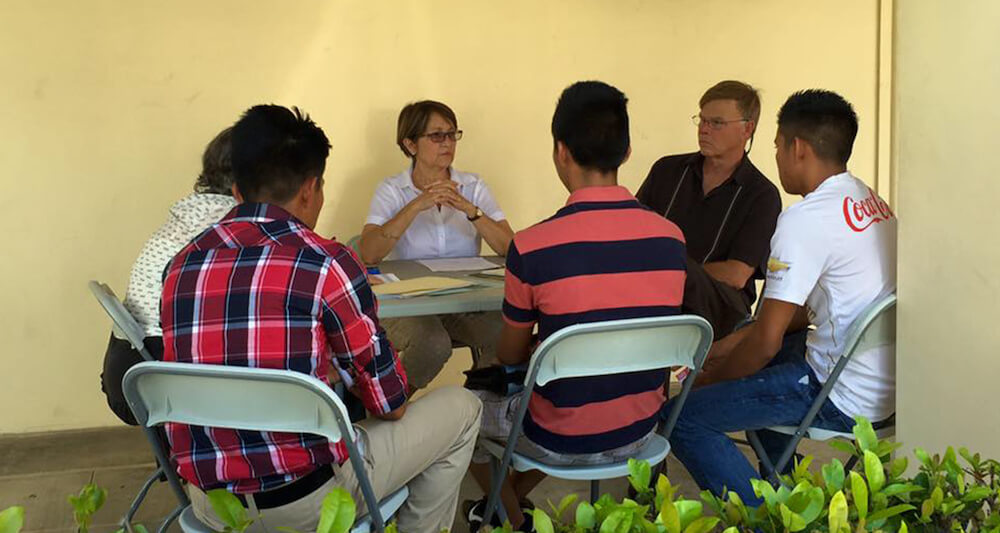 July 2020 | ATLANTA
A Justice For Our Neighbors and Church World Service partnership funded by UMCOR is up and running with asylum cases lining up. With COVID-19 job loss and no hope of receiving anything from the U.S. government, migrants who fear to return home have few options to turn to for help.
UMCOR, Church World Service and Justice For Our Neighbors collaborate to serve those who fear to return home
If I stayed, I knew I'd be arrested and unfairly tried. Maybe executed.
Mo Lin, asylum seeker, New York
Thirty-one years ago, Mo Lin decided to join fellow protesters seeking democratic reform in China. Thousands rallied in Tiananmen Square in Beijing. Lin joined the rally in his region in Fuzhou City. Then he returned to his family's farm to work the land with his wife and other family members.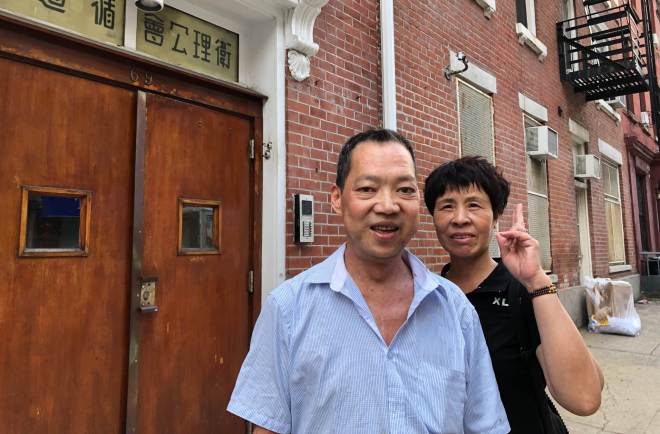 Within days, the Lins learned of a massive government crackdown on protesters in Beijing with thousands arrested. Lin received notice from friends that the police were looking for him in Fuzhou. His name was on "the list."
Lin immediately packed and left home, traveling with others from his village to the Thai border. This was the first leg of a 25-year journey, from Thailand, working hard labor to pay off debts and gain transit money, to Los Angeles and into detention, then released to New York, where his asylum petition was subsequently denied. He then moved from place to place, finding work, always sending money home to his wife in China.
It is for people like Lin, who arrive in the United States seeking protection and safety, that the United Methodist Committee on Relief partnered with Church World Service and National Justice For Our Neighbors last year. They are pioneering a program that combines the strengths of the two nonprofit organizations to accompany asylum seekers on their journeys to gain legal status in the United States.
Church World Service was founded in 1946 through the efforts of 17 church denominations that pooled resources to serve war-torn Europe and Asia. Today, CWS continues this historic mission through refugee resettlement in the United States. The Rev. Jack Amick, director of UMCOR's Global Migration office, notes that this project enabled CWS to include more asylum seekers in its accompaniment and resettlement efforts.
"With the virtual shutdown of the U.S. Refugee Admissions Program by the current administration, it is important that we find ways to assist immigrants among us," said Amick. "This grant also gives space to the JFON affiliates so that they can take the time to work on asylum cases, which are often lengthy and difficult, but legal representation makes an especially big difference in outcomes."
Houston, Miami, New York and Jersey City launch project
Across the United States, 17 JFON offices with more than 50 clinic sites seek to provide free or low-cost immigration legal services to vulnerable immigrants, refugees and asylum seekers. UMCOR founded JFON in 1999 on the model of Just Neighbors in Virginia, an immigration ministry partner. CWS has 22 offices across the country, which help refugees and other migrants in a variety of ways, particularly through case management, which leads to referrals for social services, employment, education, housing, legal help, health care and other basic needs.
The UMCOR Asylum Project targets three destination sites for many asylum seekers – Miami, Houston and New York – where JFON has affiliate offices. CWS is headquartered in New York and owns centers in Jersey City (across the Hudson River from New York City) and Miami. In Houston, CWS partners with Interfaith Ministries.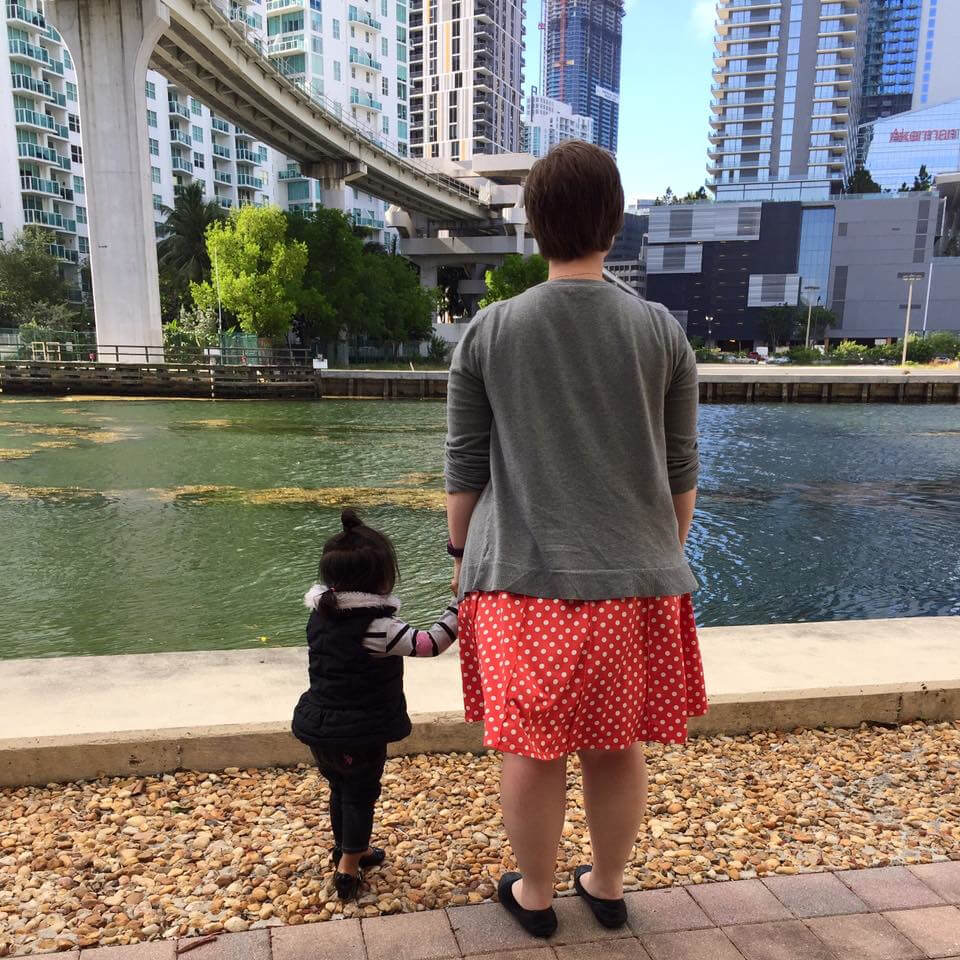 From its launch, the Asylum Project has proven to be both flexible and resilient. Amick says that in the beginning, the partners wanted to introduce this service to asylum seekers at shelters along the U.S. southern border. However, implementation of the U.S. Government Migrant Protection Protocol (in which migrants must remain in Mexico) has greatly reduced the flow of asylum seekers. The partners decided the services offered could benefit previously arrived asylum seekers in each of the three cities.
Beth Oppenheim, senior director of the Resource Generation, Immigration and Refugee Program for CWS in New York said: "The biggest challenge is that asylees keep coming. The pipeline keeps growing. The influx of asylum seekers has not let up in any of the three sites. This is an indication of how underserved this population is."
Erol Kekic, senior vice president for the CWS Immigration and Refugee Program concurred: "We could enroll the entire cohort of people who could be served in the course of a year in just one month."
"Even now, in the first year, we are working together with JFON and UMCOR to find additional funding to expand this program," he continued. "In the time of COVID-19, people are forced to rely on the kindness of strangers to help them survive. Immigrants are ineligible for any of benefits the U.S. Government has provided for citizens, and this is a whole new challenge on livelihoods. We are leaving a lot of humanity short-handed. They have nowhere to turn for this assistance but to churches and other nonprofit organizations."
CWS case managers interview migrants to find out who they are and what they need. For this project, Oppenheim said asylees who meet the "most vulnerable" criteria are enrolled. CWS and JFON staff confer on which cases to enroll in the project, but all asylees have opportunity for referral to other providers as well.
Early results look good
The nearly $2 million grant from UMCOR, released over three years, allowed the JFON offices to hire attorneys that specialize in asylum cases. Alexis Duecker, the attorney hired by New York JFON, says the relationship with CWS works very well. She coordinates with the Jersey City CWS center.
"Mariah Walker, our CWS case manager, and I are in constant communication," Duecker said.
Duecker's current clients come from many countries, including Nigeria, Honduras, Russia, El Salvador, Burkina Faso and Venezuela. In fact, because asylum cases take so long to litigate, the JFON offices are trying to take as many cases as possible in the first year of the grant to litigate through the next two years. Duecker says that most of the people she represents are families, women and children.
In Miami, the Rev. Janet Horman, attorney, Church and Community Worker and director of the Florida JFON office in Miami, confirmed that "CWS as a partner is a real gift."
"This project is what makes it possible for Florida JFON to feel comfortable taking on more cases," Horman noted. "We receive funding and more staff as well as a back-up system. Sometimes we have clients that don't come in for their appointments. Juan Carlos, our CWS case manager, contacts them and they respond because they know him."
Most of the Florida JFON cases are from El Salvador, Guatemala and Honduras, known as the Northern Triangle. "Asylum seekers have a tough time. Their applications often name fear of gangs and violence. What would normally be strong cases for some are not so strong under the current administration," said Horman. "Approval rates for asylum varies in different regions of the country."
Rob Rutland-Brown, director of the National JFON office, noted that overall, the project is off to a tremendous start. "It's making a significant, life-saving difference for vulnerable asylum seekers," he said.
Mo Lin, who left China more than 30 years ago, finally found attorney T. J. Mills at the New York JFON office in 2012. Rather than retrying the asylum case, Mills discovered that Lin had been severely beaten by another resident in a shelter, meaning, there was another avenue for Lin through the Victims of Trafficking and Violence Protection Act of 2000. He petitioned and received a visa in a year's time.
Mills then helped Lin petition for his wife to come to the U.S. and, in July 2019, after 28 years, Lin and his wife were reunited in New York. Sadly, in April 2020, Lin died of
COVID-19 during the fast-moving outbreak that killed more than 18,000 people in New York City this spring.
The journey of an asylum seeker is often long and arduous, full of uncertainty and violence. It takes a toll on health and life itself. The Asylum Project seeks to combine resources and expertise across agencies to ease the burden of people who search for safety and relief.
"I am a firm believer that humanitarian action is a sacrament, that is, it is an outward sign of God's love," Amick said. "And maybe, just maybe, through this process, we and the whole church can be transformed into the heart of Christ."
Christie R. House is a consultant writer and editor with Global Ministries and UMCOR. We thank Rebecca Cooney, a volunteer with New York JFON, for sharing Mo Lin's story.
Support asylum seekers, refugees and other migrants by giving to Global Migration through the Advance, # 3022144.