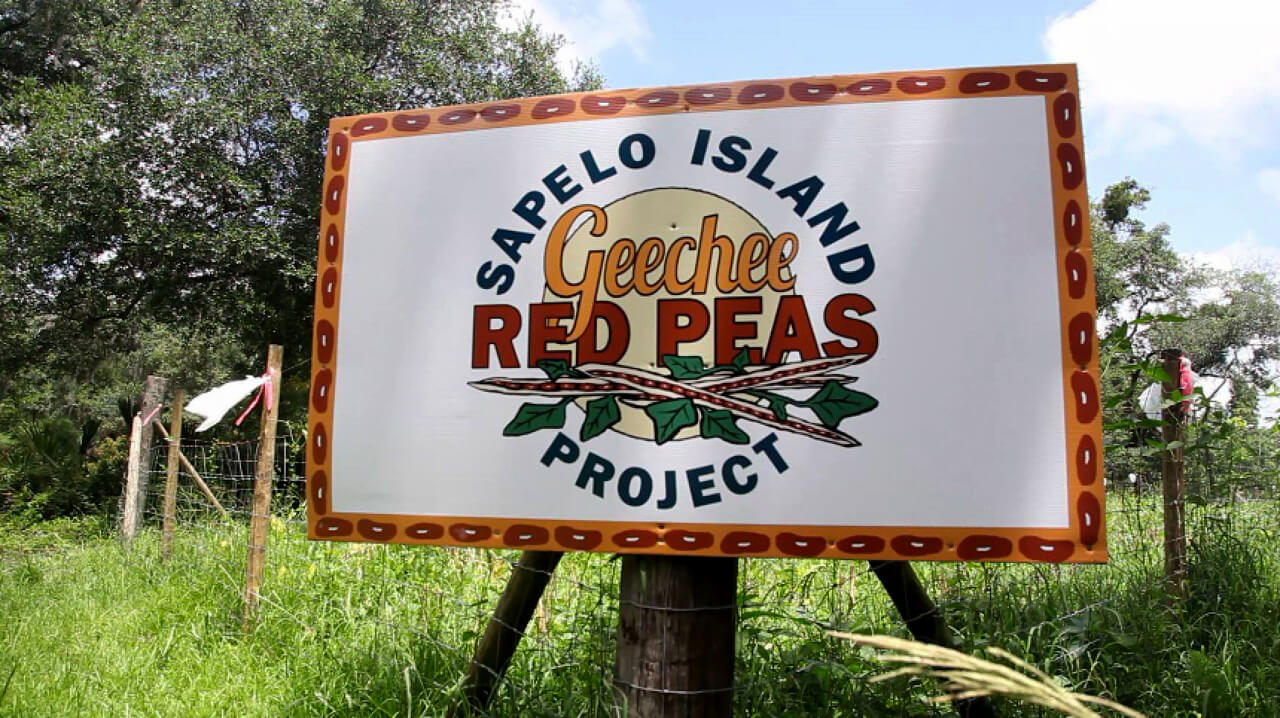 As the world celebrates Earth Day, participants in the most recent Global Ministries EarthKeepers training consider ways to conserve and protect the Atlantic Ocean's barrier islands.
By Christie R. House
April 21, 2022 | ATLANTA
Thea Becton of Baltimore, Maryland, and Logan Jackson, of Ocracoke Island, North Carolina, may never have met had it not been for the recent Global Ministries EarthKeepers' spring training session.
"I think that is a bonus that can come from EarthKeepers," noted Becton in a recent interview. "I would never have known there was a Logan somewhere in the world – someone who can share my struggles and feed me information to help make my load lighter."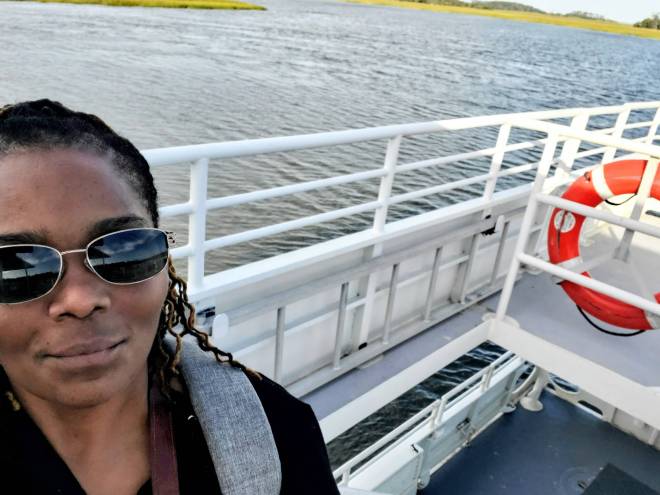 Though the two have never met in person, they are connected online by their faith and their passion for improving life and survival on the Atlantic barrier islands they love.
Island communities on the brink
While Becton lives in Maryland, she has established a working relationship with a nonprofit on Sapelo Island, one of Georgia's barrier islands and home to the Saltwater Geechee, descendants of slaves from West Africa shipped to the island to plant and harvest coastal rice, sea island cotton, sugar cane and indigo.
Sapelo has one community left, Hog Hammock, down from five after the U.S. Emancipation Proclamation ended slavery. The Gullah Geechee, as they are known from North Carolina to Florida, developed distinctive language, foods, crafts and faith practices that retained much of their African culture, because of the isolated islands they inhabited.
The Rev. Logan Jackson is the pastor of Ocracoke United Methodist Church on Ocracoke Island, but he grew up much further inland, in Tennessee. Duke Divinity School brought him to North Carolina. His appointment to the Outer Banks coincided with a time of transition. Most of the island suffered major damage from Hurricane Dorian back in 2019, and its residents are still trying to recover.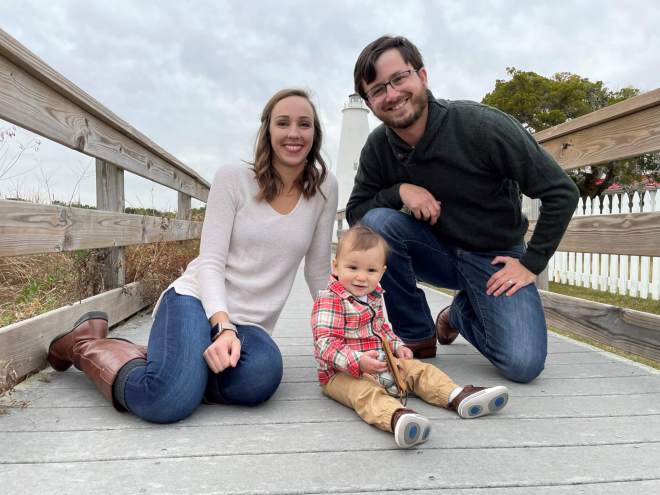 This is a challenging time, but Jackson also sees it as a time full of opportunity. His congregation and other people on the island have been rudely pushed out of their comfort zones as the realities of climate change and environmental hazards hit them with physical and psychological force. People lost property, their livelihoods; some lost everything they had.
"They just suffered so much damage and trauma, they realize that things cannot work the way that they used to, but they also have a clean slate," Jackson noted.
EarthKeeper projects address human needs and environment
EarthKeepers who participate in Global Ministries' training sessions start with projects they wish to develop and collaborate on, improving their plans and chances of success. Training also includes resources and information, a theological grounding in faith and environmental concerns and an introduction to the growing network of United Methodists who have a passion for this ministry.
Becton is a lay member of the Baltimore-Washington Annual Conference and relatively new to environmental justice and creation care ministries. She works part-time with the conference and oversees volunteer ministries and connections with UMCOR and Global Ministries. She is also active in Urban Waters, an organization to preserve and restore the Chesapeake Bay Watershed.
"I think I learned a great deal just about creation care in general and the connection between faith and how we garden or engage in climate justice issues. Just being able to have an awareness of that faith connection was the most incredible takeaway for me," said Becton.
As clergy, Jackson became an EarthKeeper with the support of his church. He says his congregation has been thinking about some very big ideas in all kinds of directions: solar, hydroelectric, even ocean farming. Part of his work is to help them focus on realistic and obtainable goals and develop a plan to move from one project to the next.
"I will support them however far they want to go," Jackson said. "If they are truly interested in some of these bigger projects, then we can look at grants or other organizations that can assist us in getting some of these projects installed and completed, but I'm encouraging them to start small before we invest thousands of dollars."
First steps include a recycling program and new landscaping. Since Ocracoke UMC was left partially submerged in saltwater from the hurricane, the church building had to be raised off the ground a few feet. They just got back into the building this year. To replace the landscape, they invited the Lumbee Nation, Indigenous North American people of North Carolina who once lived on the island, to help them choose native, resilient plants, shrubs and trees. They're looking for those that once flourished on the island.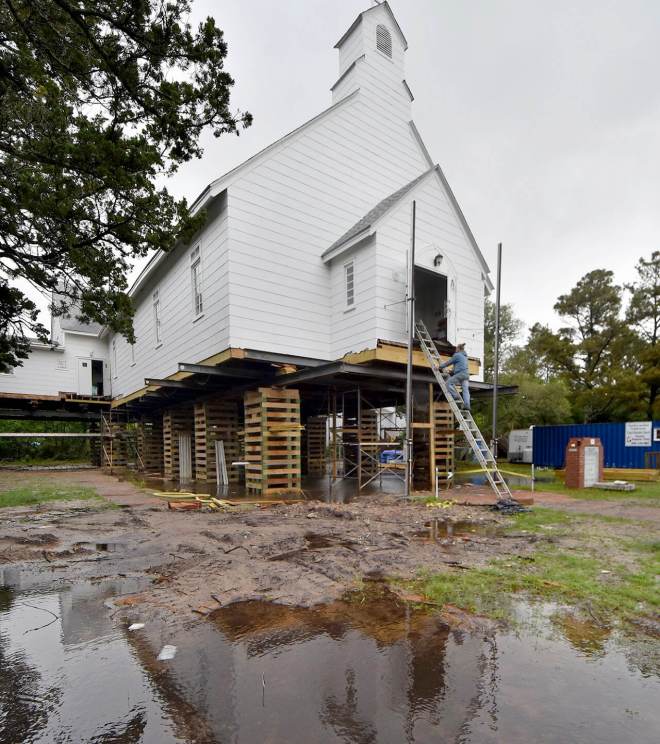 Building new communities
Becton plans to build a cultural center and industrial kitchen on Sapelo to enhance and further the work of a nonprofit called Save Our Legacy Ourself (SOLO). SOLO was founded by Maurice Bailey, whose mother, Cornelia Walker Bailey, was a tireless advocate for Gullah Geechee culture and the rights of descendants to retain their land. SOLO is finding ways to make the land productive by rediscovering foods and traditions their ancestors brought to its shores.
About 97% of the land on the island is now owned by the state of Georgia, acquired when the last white owners sold their estates. The University of Georgia Marine Institute makes its home there. Becton started volunteering with SOLO in 2019 and has returned every year since.
Working with UGA professor Nik Heynan, Bailey has developed agricultural products such as sugar cane syrup, peppers and red peas, improving economic opportunities to help the Saltwater Geechee community stay on and return to the island.
"We need the commercial kitchen to refine the heritage crops on the island to reduce the amount of volunteer labor required," Becton explained. "Currently, they have to take much of the harvest off the island by barge for production."
The Cornelia Walker Bailey Cultural Center will provide dormitory space for volunteers that can double as retreat space for groups coming to learn more about Sapelo Island's history and heritage. Becton believes the need to save the food and cultural traditions of this last remaining Geechee community is urgent. By returning to more traditional agriculture, the sea island habitat may also be protected.
Roland Fernandes, Global Ministries' general secretary, spoke to the EarthKeepers during their online training: "Not everybody believes in the urgency of the need to take steps to save the environment, but the environment is at the heart of so many of the crises we have today. The work that you are doing today contributes to the larger good, and what you do as individuals and communities is vitally important."
Toward the end of the interview, Becton and Jackson were already brainstorming on future possibilities. Becton wondered out-loud: "One of the crops local to Ocracoke is figs. Could we get together and create a product? Could we create a jam or preserve that infuses figs with peppers, or fig-flavored syrup?" The friends pondered that possibility.
Figs in the Outer Banks of North Carolina – who knew? Turns out the climate is similar to Greece's, one of the many natural wonders of the Atlantic coastline.
Christie R. House is a consultant writer and editor with Global Ministries and UMCOR.
Are you interested in learning more about the EarthKeepers program or attending a training? The application for the summer 2022 training is open now. Learn more at https://umcmission.org/earthkeepers/.