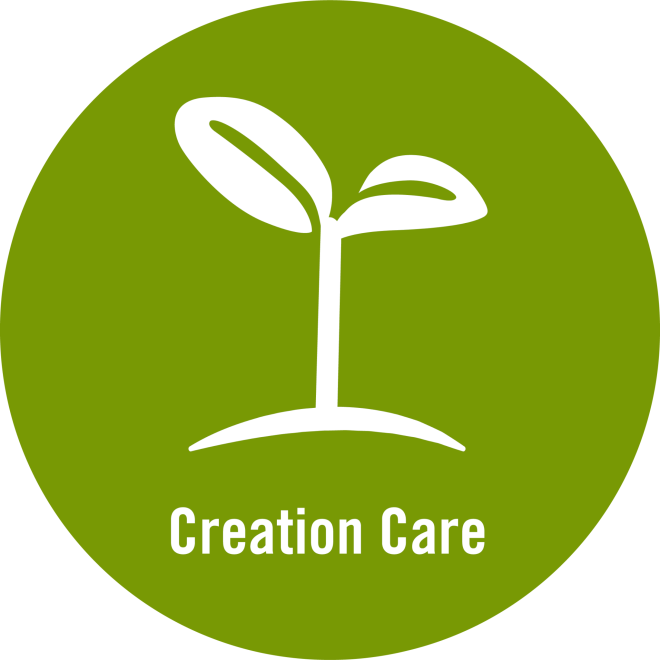 Global Ministries EarthKeepers
Global Ministries seeks U.S.-based United Methodists to lead grassroots environmental projects that are action-oriented, anti-racist, bold and entrepreneurial.

Global Ministries EarthKeepers is a training program that equips US-based United Methodists to launch and grow environmental projects in their communities. Topics include eco-theology, anti-racism, community organizing, and project planning. All participants plan a project during the training.
---
Worship resources for Earth Day 2021
Celebrate Earth Day, April 22, in your congregation with theological reflection on caring for creation.
A sermon, litany and scripture reading will be available for download in both video and text formats. Coming in March!
Online Training: May 7-22, 2021
This will be the second online Global Ministries EarthKeepers training and the 11th training since the program began in 2016. Participation is limited to people who are actively involved in United Methodist churches in the United States.
---
Schedule
Live Plenary Sessions
Session 1: Friday, May 7, 8pm-9:30pm ET
Session 2: Friday, May 14, 8pm-9:30pm ET
Session 3: Saturday, May 22, 10am-1pm ET
Commissioning: TBD
Small Group Meetings (participants will request preferred meeting time from options below)
Group 1 – Tuesday, May 11 &18, 10am-11:15am ET
Group 2 – Tuesday, May 11 & 18, 7pm-8:15pm ET
Group 3 – Wednesday, May 12 and 19, 1pm-2:15pm ET
Group 4 – Wednesday May 12 and 19, 9pm-10:15pm ET
As a Global Ministries EarthKeeper, you will:
Be equipped with United Methodist resources to lead creation care work within your community and congregation.
Learn strategies for community organizing, project planning, anti-racism, and climate justice.
Have the opportunity to apply for a small grant to support your project.
Receive project support and technical guidance through post-training consultation from Global Ministries staff and other EarthKeepers.
Join the Global Ministries Creation Care Network, an online community of practice to support United Methodists engaged in environmental ministries.
Engage with a broader network of United Methodists from across the United States who have similar affinities, projects and passions.
Connect with your annual conference to support local creation care ministries.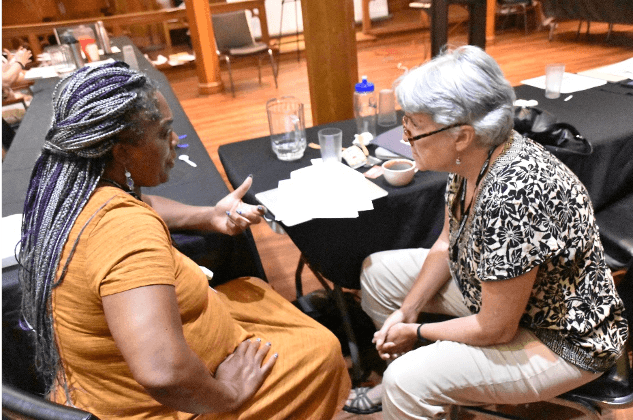 ---
Projects
A core component of the training is to develop a plan for a project that you will implement in a community with which you have a relationship. It should address some aspect of creation care. Through the training, you'll identify the problem or issue you wish to address and learn to articulate how your project responds to the problem.
You must know what you plan to work on when you apply. The training is designed for people who have an idea and want support in developing it. It can be a new project or a new phase of an existing project. It is okay for your project to change as you develop it during the training. If you apply without a specific project in mind, you will be invited to apply again in the future after you have settled on an idea. If you would like to discuss your idea with a training leader, contact Zaira Castillo at zcastillo@umcmission.org to schedule a time.
Example of an idea that is ready to be developed in this training: The churches in my district are struggling with their budgets. Many of them are not aware of the connections between energy consumption and climate change. I want to develop an energy efficiency education program that will help them reduce their energy expenses and teach them about climate stewardship.
Example of an idea that needs further refinement: Climate change is a crisis and my church isn't doing anything about it. Also, straws are killing turtles. My project is to make my church do something about climate change and/or stop people from putting plastic in the oceans.
EarthKeeper projects tend to fall into the following categories:
Ecosystem health—encouraging the flourishing of local ecosystems
Efficiency—increasing efficiency of water and energy consumption
Environmental justice and anti-racism—addressing the disproportionate burden that climate change and environmental degradation place on people of color, women, children, and people living in poverty
Food security—increasing access to healthy, locally produced food
Innovation–responding to the needs of creation in new ways
Renewable energy—increasing renewable energy access
Waste reduction, waste management—ensuring sustainable waste management practices in homes, churches and communities
Water—increasing access to clean, safe water and improving wastewater management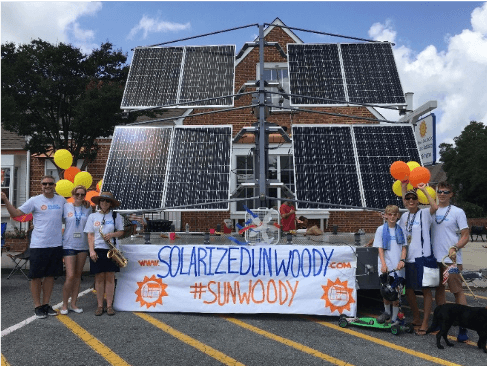 ---
Program Requirements
Membership or active participation in a United Methodist Church in the United States
Support from a conference-level leader
Age 13+
Interest in or experience with environmental issues
A specific project idea to be developed during the training
Commitment to participate in the entire training
Curiousity about environmental justice and anti-racism
Positive attitude about learning online
Minimum internet bandwidth of 600 kbps
Webcam, microphone, and speaker
---
Application
Part I: Click here for APPLICATION
Part II: Click here for CONNECTION FORM
Each applicant must make a connection with one conference-level leader–bishop, director of connectional ministries, district superintendent, or creation care ministry chairperson. If you don't know any of the people in these roles, ask your pastor to make an introduction or reach out to one of them via your conference website. Introduce yourself, explaining the training and why you want to go.
Ask if they will complete the connection form and suggest a call following the training to share what your learned
Both the Application and the Connection Form must be submitted before your application will be considered.
Have questions? Contact the Rev. Jenny Phillips, senior technical advisor, Environmental Sustainability.