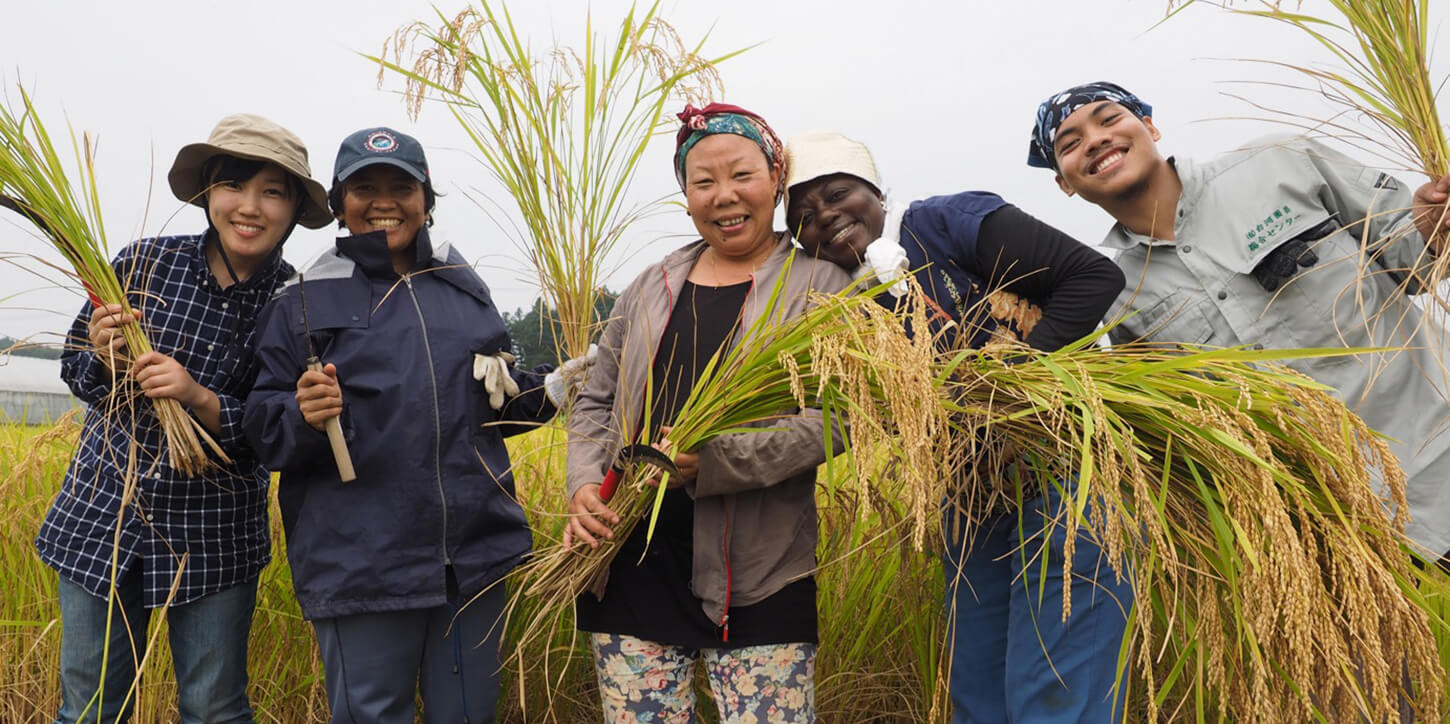 As told by Les and Debbie Dornon
April 12, 2019 | Atlanta, Ga
In the early 1930s depression era, a little boy named Ivan Dornon spent most of his time in the woods in eastern Ohio with his father, gathering saplings to make barrel straps. Who could have known God's plans for this little boy – and for his son – that would span the world and encompass more than 60 years of mission service.
Ivan grew and became a follower of Jesus, traveling to Japan in 1950 to share the good news. After 3 years there, he returned to the U.S. to attend seminary and was ordained in the Methodist Church. He and his new bride, Eleanor, returned to Japan in 1956, where they spent most of the rest of their lives serving as missionaries. Their five children were born and raised in Japan – four daughters and a son. Les was born in 1960 and spent most of his first 20 years in Japan.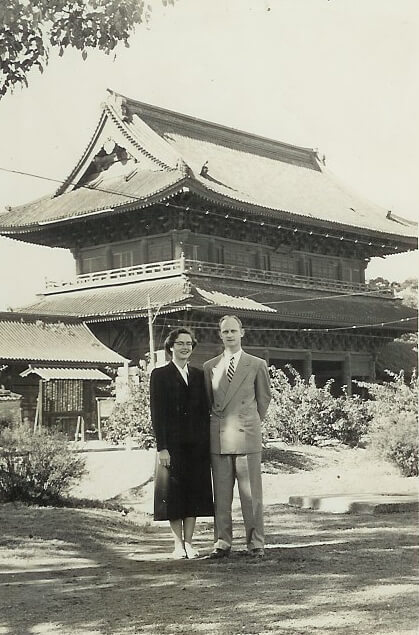 God prepares a family
Les was educated through the Japanese public-school system; he was the first foreigner to graduate from Sendai First High School in 1980. When he was in elementary school, he announced one evening to his mother (while waiting for his dad, who was late coming home again) that he was "never going to be a missionary!" When the time came to choose a path in life, Les decided to pursue medicine to help others.
Meanwhile, in Ohio, Debbie, also born in 1960, grew up in Middletown in First Methodist Church. In 1967, Ivan Dornon visited that church and issued a challenge. He said it wasn't enough anymore to send money to support missionaries – people needed to do more! A couple of creative men in the Middletown church got together and dreamed about a musical mission group traveling to Japan. When Ivan was approached with the idea, his response was something like, "When and how many?" Ivan was a great believer in building relationships between people. He knew that only by knowing and caring for others can we truly learn to live in peace in this world.
Debbie's parents were in the first PROMISES (People Relating Our Mission in Service, Extension and Study) group that traveled to Japan in 1969. Debbie's entire family traveled with the group back to Japan in 1976.
In 1981, when Debbie was in her senior year at Baldwin Wallace University in Ohio studying music, Ivan approached her about coming to Japan as a Missionary Associate (2 years) to teach English in the Student Center in Sendai where he was director. At the same time, Les was studying at Northwestern University in Evanston, Illinois, and he and Debbie had started dating.
Debbie decided to make her relationship with Les even more long distance by going to Japan to work at the Sendai Student Center from 1982 to 1984. It was a time of learning to rely on God in lonely times and a time of learning about the culture that had shaped Les.
In 1984, Les and Debbie were married in Ohio – and Ivan liked to joke that the Middletown church not only supported them for many years financially, but also provided a wife for his son! Les did his Family Practice residency in Peoria, Illinois, (Methodist Medical Center) and their children Rachel and Luke were born there.

A second generation enters mission service
Les and Debbie decided to apply to Global Ministries during residency, asking to serve somewhere in Asia. Staff from Global Ministries suggested Nepal, which Debbie had to look up on a map. During the application process, about a year before leaving, Debbie had serious doubts about going overseas with two small children. In fact, she said to Les at one point, "I would rather die than go to Nepal." However, over the course of preparation and training, God called her to go with Les to support him in his work. That was enough, and this assurance enabled the young family to head to Tansen, Nepal, in 1990.
Ivan and Eleanor were still serving in Japan in 1990. They were able to visit Nepal several times. It was so encouraging to Les and Debbie to have support and prayers from those who had been through so many years of mission service in a different land.
Les and Debbie worked in Tansen from 1990 to 2002. Originally, the application was for two years of service, but colleagues at the United Mission to Nepal said they really wanted at least a three-year commitment to start off. Debbie is thankful that God didn't reveal the plans too far in advance, or she probably would have run screaming in the other direction!
Hannah was born in Tansen in 1992, and the three children thrived in a community of missionaries and Nepali friends over the years. This was a group of people rich in diversity (from countries including Sweden, Norway, Japan, Korea, Australia, United Kingdom and Germany) and full of love and a commitment to serving the poor in Jesus' name. Our Nepali neighbors, church friends and hospital staff were warm and supportive. In 2002, when the decision was made to return to the United States for the children's higher education, the children would have preferred to stay in Nepal.
Between 2002 and 2012, Rachel and Luke both finished high school, graduated from Taylor University and started jobs. Hannah entered Asbury University and was studying there when Les and Debbie returned to Tansen once again.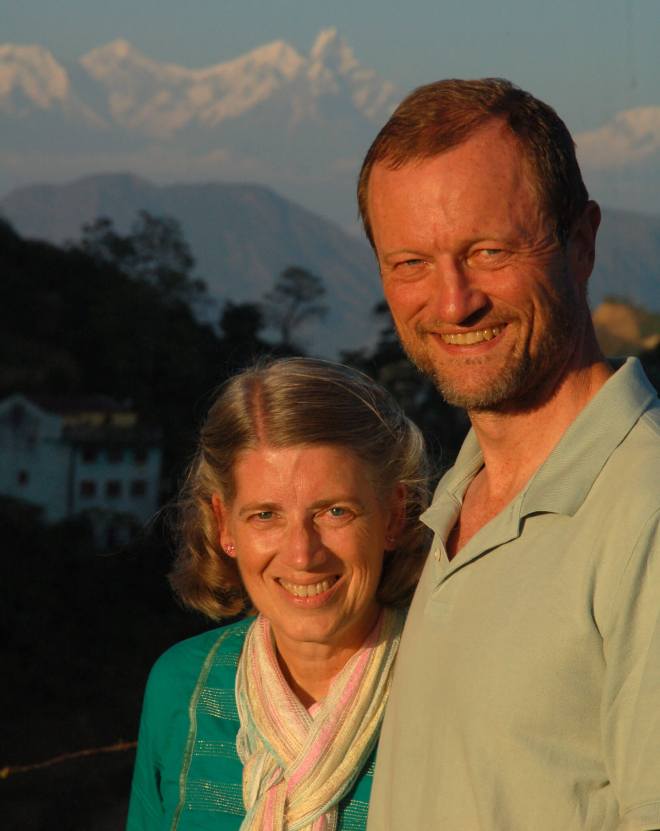 In 2014, Hannah finished at Asbury, and she returned to Nepal to serve as a teacher for three years at the United Mission school in Kathmandu. It was so rewarding to see another generation heading into the world to continue to share the love of Jesus.
Les and Debbie continue to serve in Tansen at the Mission Hospital. It has been almost 30 years since they first started working there. Despite difficulties, they have seen God at work in so many ways and are thankful to have been a small part of God's plan. They feel blessed to serve at the "Hospital on the Top of the Hill" in Tansen, where the motto is, "We Serve, Jesus Heals."
Wherever God has called you to serve, do so each day with thankfulness in your hearts and a prayer on your lips that you will be found faithful by those who follow you.

Deborah Dornon is the coordinator for expatriate services at Tansen Hospital in Nepal, and Dr. Lester Dornon serves as a senior physician at the hospital working with other doctors on difficult cases, mainly in maternity and obstetrics.