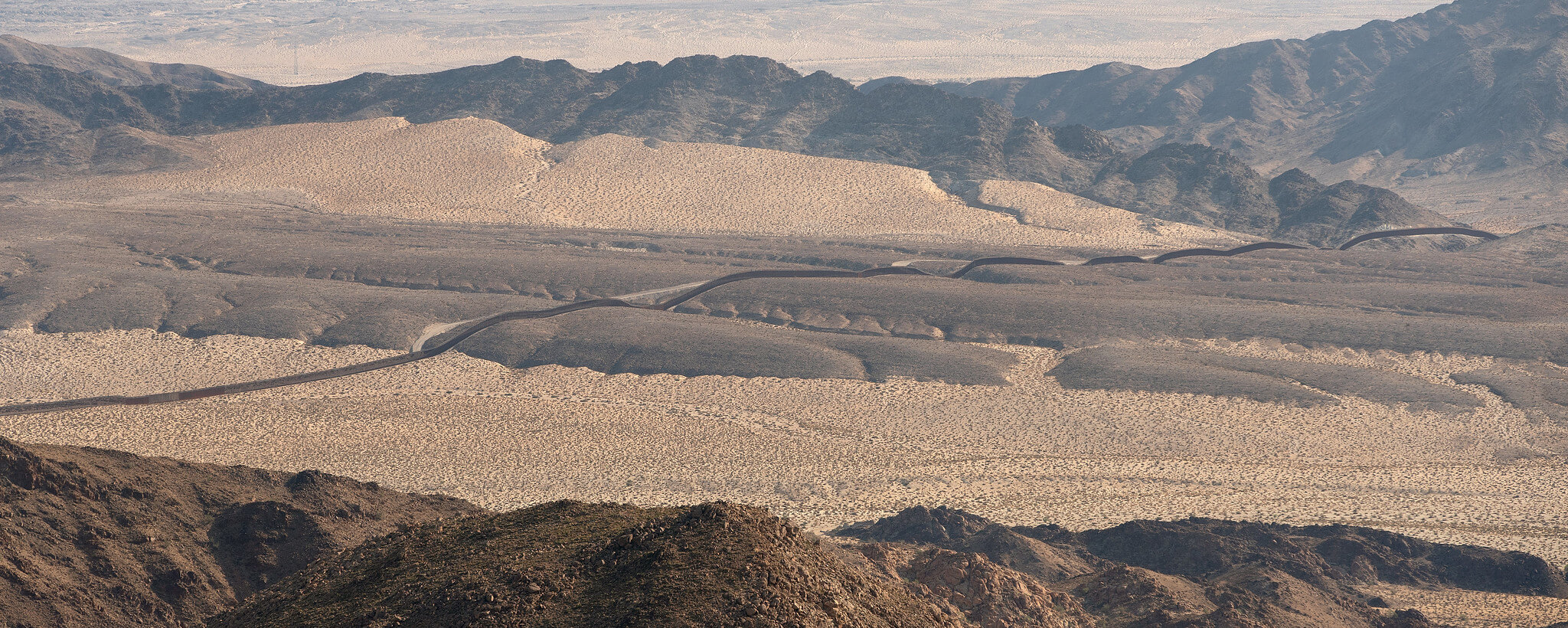 A section of the border fence between the U.S. and Mexico stretches across a valley in the Sonoran Desert near La Rumorosa, Mexico. PHOTO: MIKE DUBOSE, UM NEWS
---
Two years after the UMCOR, CWS and JFON partnership, asylum cases are underway. Confusing policies and pandemic closures have kept asylum seekers with legitimate cases in limbo.
By Christie R. House
January 7, 2022 | NEW YORK
Alexis Duecker, an asylum attorney with the New York Justice for Our Neighbors office (NY JFON), has worked for two years with some of her clients to try to get their asylum cases heard and decided. In that time, she has finally seen one case conclude with a positive outcome – one successful case.
"It was a very strong case," Duecker explained. "I think a lot of people imagine that everyone coming to the U.S. is asking for and getting asylum, and that is not how it works. It is extremely hard to get asylum and the analysis of the person's life who is asking for asylum is detailed and personal, searching for particular markers that qualify for asylum."
She explained that there is a large backlog of cases in the courts and at the asylum office, so even if her clients receive a date, hearings may be rescheduled for a year or more later without notice. This backlog existed before COVID-19 spread across the U.S., but once the country shut down, the backlog of cases ballooned.
Welcome and assistance in a hostile system
Duecker was hired by NY JFON as part of a three-year program made possible by a partnership with the United Methodist Committee on Relief (UMCOR) and Church World Service (CWS). UMCOR provides funding, CWS provides case management and referral, and JFON provides legal help for immigrants, with a focus on asylum seekers.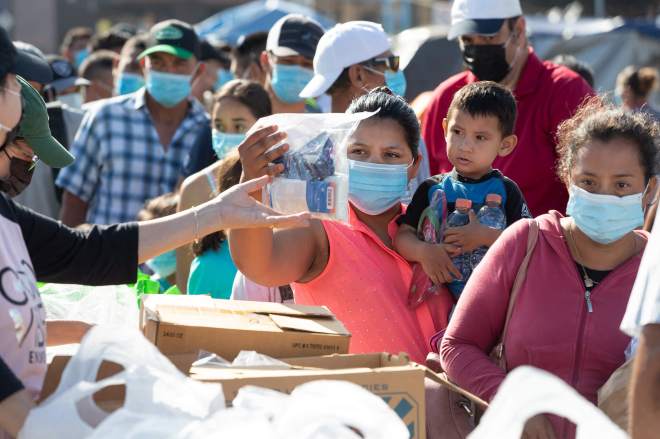 The UMCOR Asylum Project targets three sites that are destinations for many asylum seekers – Miami, Houston and New York.
"A lot of my clients came through CWS, and that is what the grant intended," Duecker confirmed. "They received social service assistance at CWS. And for those seeking legal assistance, CWS sent them to us. But the pandemic changed much of the plan."
Since Duecker started with NY JFON at the beginning of 2020, she has conducted most of her work with clients remotely, including preparation for court hearings and asylum interviews. "I did meet with some people in person," she said, "if the client was comfortable. At least with the vaccine, there is a modicum of safety.
"I have a few people from Migrant Protection Protocol (MPP), released in the U.S. to live with relatives until their next court date. But now, very few make it into the United States to ask for asylum."
Under MPP (which took effect in 2018, was struck down and then reinstated by the Biden Administration), individuals arriving at the southern border to ask for asylum are given notices to appear in immigration court and sent back to Mexico, where they wait, often in extremely unsafe conditions. They are instructed to return to a specific port of entry at a specific date and time for their hearings.
Among Duecker's clients are some from the Northern Triangle of Central America (Guatemala, Honduras and El Salvador). "I see people who have been extorted by gangs – and women fleeing horrific domestic violence. The important thing to remember is that for an asylum case, fleeing from general violence or economic hardship or natural disaster is not enough."
Asylum seekers must prove they have either experienced persecution or have a well-founded fear of future persecution on five protected grounds: because of their race, religion, nationality, political opinion or membership in a persecuted social group.
No matter what grounds are presented for seeking asylum, all claims must be documented, preferably in writing, though attorneys may also seek oral statements from witnesses that can be transcribed and entered into the record. When fleeing a violent or life-threatening situation, often shortly after receiving serious threats or experiencing violence, capturing written documentation or testimony is rarely a consideration.
For many clients, Duecker seeks an expert witness to write a report. Psychological evaluations can also be invaluable. Such documentation can make a grant of asylum more likely.
The journey doesn't end with asylum
Once asylum is granted, asylees become eligible to legally work in the U.S. and receive public benefits. After a year, an asylee must apply to adjust status and get a green card (Permanent Residence Card). Any kind of criminal issue during that time can jeopardize a person's status.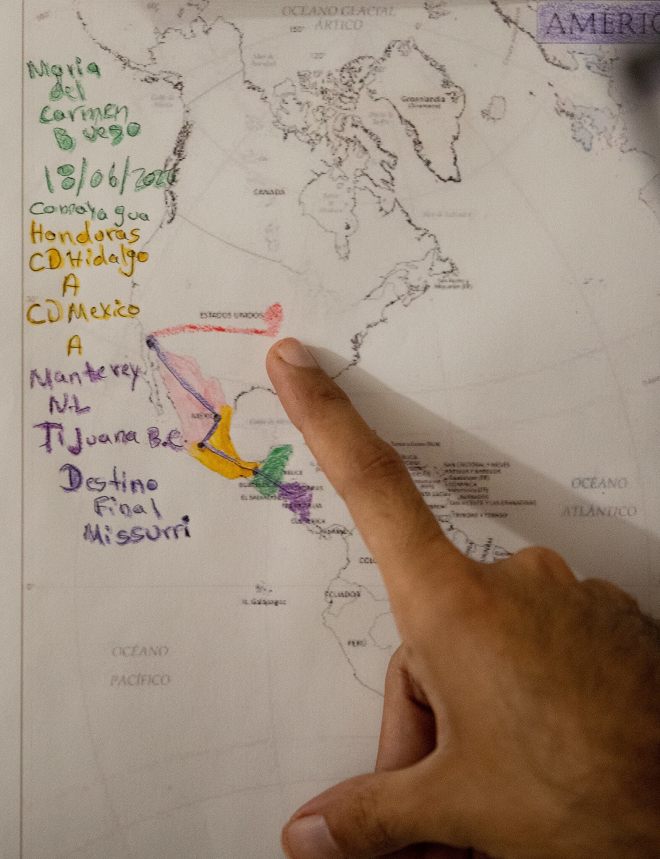 After adjusting status, most people can apply to become naturalized citizens in three to five years. But an attorney's job ends after the case is won, so, for asylees to understand the next steps in the process and the benefits available to them, a social worker or case manager, such as CWS provides, can be invaluable in an asylee's journey. In addition, it is not uncommon for asylees and other refugees to experience Post-Traumatic Stress Disorder (PTSD), even after their cases are won.
The American Psychiatric Association reports that refugees, asylum-seekers and others who have experienced forced displacement are likely to experience mental health issues. About one out of three asylum seekers and refugees experience high rates of depression, anxiety and PTSD. Mental health care is a necessary follow-up for many who have suffered forced displacement and separation from family.
Although the journey is long and requires patience, Duecker said she finds her work rewarding. "I feel blessed honestly, to have a job in which something I do changes someone's life forever for the better. My clients are very inspirational to me."
In the last few months of 2021, more of her clients are receiving hearing dates, though one scheduled for November was unexpectedly rescheduled for 2023. Still, she is hopeful the hard work will pay off with more successful outcomes in the near future.
Meanwhile, more work must be done to remove the mechanisms put in place specifically to prevent people from claiming asylum. "We have an obligation, if not to grant asylum, at least to allow people to claim asylum," Duecker said.
Restoring that long-held tradition in the United States is a right that individuals and congregations of many denominations and religions can advocate for together. Gifts to Global Migration Advance #3022144 help to make this work possible.
Christie R. House is a consultant writer and editor with Global Ministries and UMCOR.