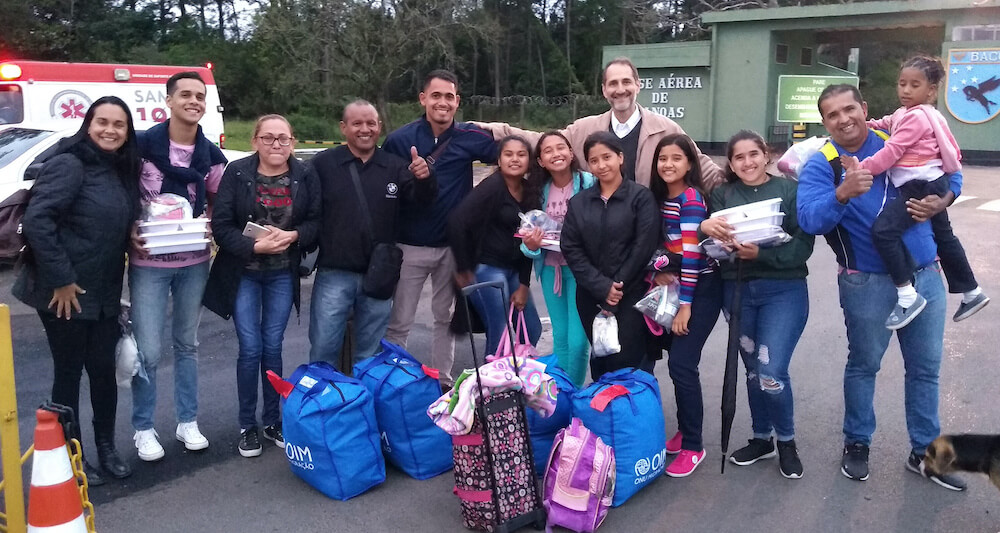 By Daniel Balcazar
July 2020 | ATLANTA
UMCOR's Disaster Management Coordinator (DMC) program in the Philippines continues to run effectively despite a difficult time of mandatory lockdowns to prevent the spread of COVID-19. Designed to help communities best plan for and navigate disasters, the last two years have marked significant growth for the DMC program. It has laid foundational systems and processes that are proving to be essential in helping communities weather a prolonged disaster.
Disaster management coordinators (DMCs) in the three episcopal areas of Davao, Manila and Baguio have recruited, developed and trained teams in disaster prone districts. These teams, formally called Disaster Risk Reduction and Management teams, help communities identify and address vulnerabilities before disaster strikes.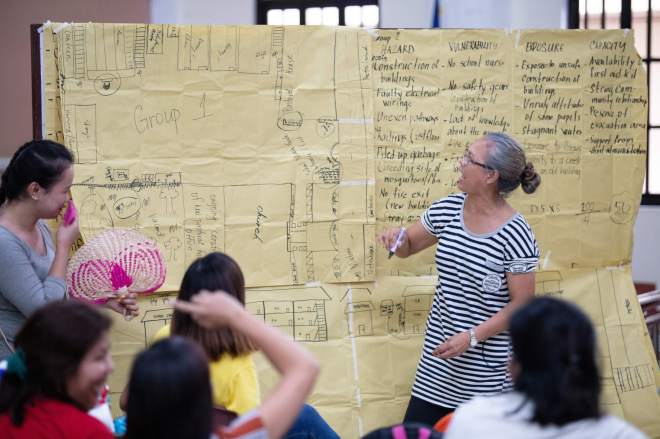 In 2018, the DMCs trained teams to conduct Community-based Contingency Planning, empowering communities to map hazards and strategize responses. As a result, three disaster mitigation projects have been designed: securing the water needs of a Baguio community by installing a solar water pump; developing solar energy technology to power evacuation centers in a community in Manila; and constructing pedestrian bridges in a flood prone community in Davao.
Disaster preparedness, prevention and mitigation workshops are also conducted at the local church level. At Valenzuela United Methodist Church in Manila, church council officer, Victor Garry Santos, feels that the workshop offered to his congregation prepared them for "the Big One," a large earthquake that might be generated by the West Valley Fault. "Our exercise on identifying elements at risk, including risk to the church building, and looking at its integrity and installing an evacuation plan were most helpful. Because of this perspective, we are planning to have an evacuation drill in our church so that the whole membership will be aware of what to do before, during and after an earthquake," says Santos.
2020 has brought natural disasters to the Philippines that have required the response of disaster management coordinators. Currently, the DMC in Manila, Josephine Cedilio, is engaged in a relief project to assist over 1,000 fire displaced families in an area known as "Happyland" within Barangay 105 in Tondo district. The project aims to provide food rations, hygiene items and handwashing facilities for families affected by the fire. And the DMC in Davao, Daniel Ela, is leading a food and water, sanitation and hygiene (WASH) assistance project for over 750 families affected by a series of earthquakes in the Cotabato region.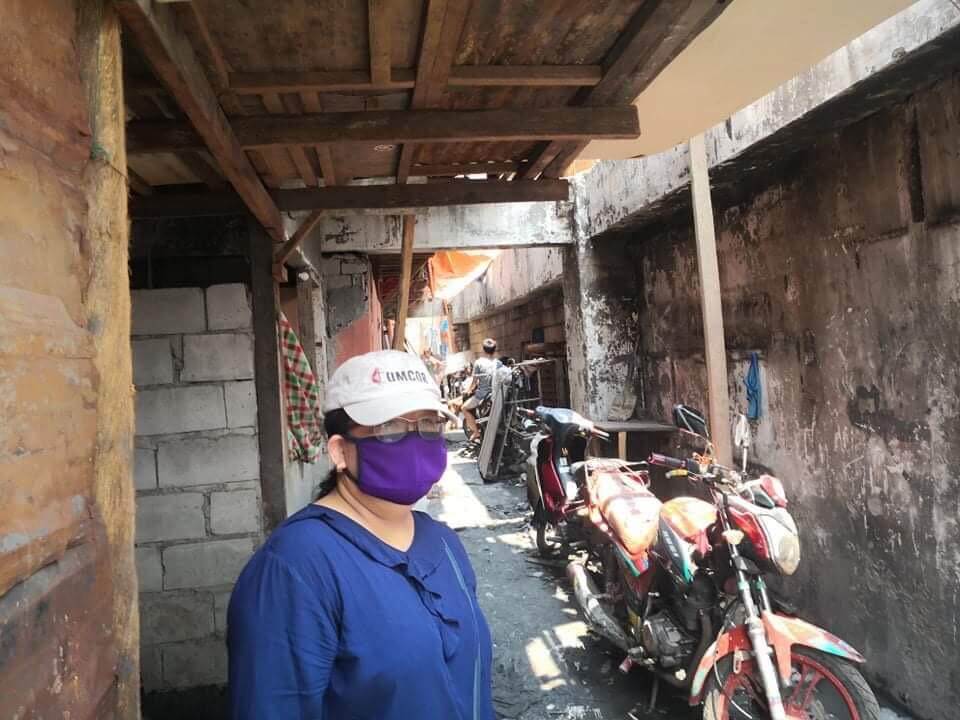 In response to a different kind of disaster – the COVID-19 pandemic – UMCOR staff members conducted a 2-session e-Learning series in May for all three disaster management offices on best practices for assessment and relief operations. Topics covered included protocols to reduce COVID-19 transmission, conducting assessments in the context of a lockdown and strategies to train volunteers. The training was well-received and capacity development was clearly shown by improvement in pre- and post-test scores. The group also considered the remote sessions an opportunity for fellowship amid the stringent conditions of quarantine.
As disaster management coordinators train community members and equip them with the tools to respond to disasters, their teams not only increase impact and reach, but steadily build resilience and confidence to face what the future holds.
Daniel Balcazar is the program associate for UMCOR's International Disaster Response unit.