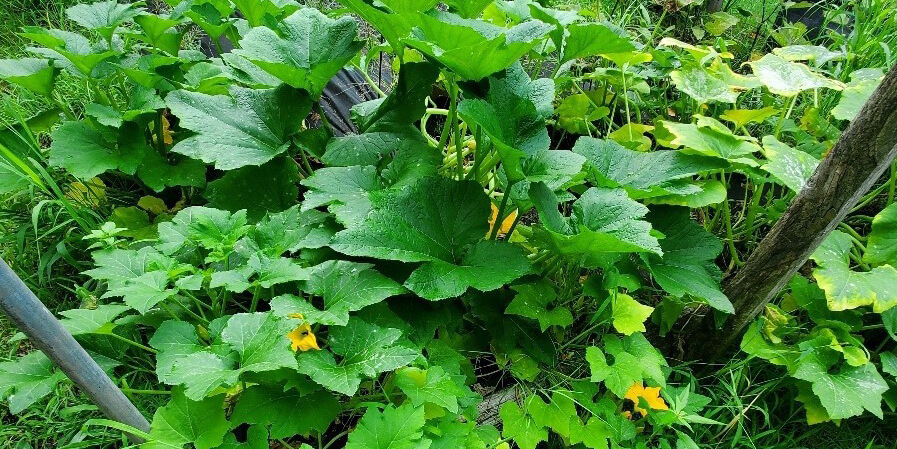 Squash in the Growing Community Garden. PHOTO: ANGIE GAGE
---
EarthKeeper Angie Gage in Cherokee Village, Arkansas, discovers how growing a garden can build community, provide food and feed the soul.
By Christie R. House
August 11, 2021 | ATLANTA
The Rev. Angie Gage, an ordained elder and full member of the Arkansas Annual Conference, describes herself as someone who does not have a "green thumb." In fact, she's pretty sure she could kill even a plastic plant. But her church bought a parsonage, where she now lives, with an extra lot that had been used as a garden.
Her maternal grandmother was the gardener in her family. "I would look out there at that plot and think, 'Nanny would be so upset that that garden area is sitting there, and nothing is happening.'"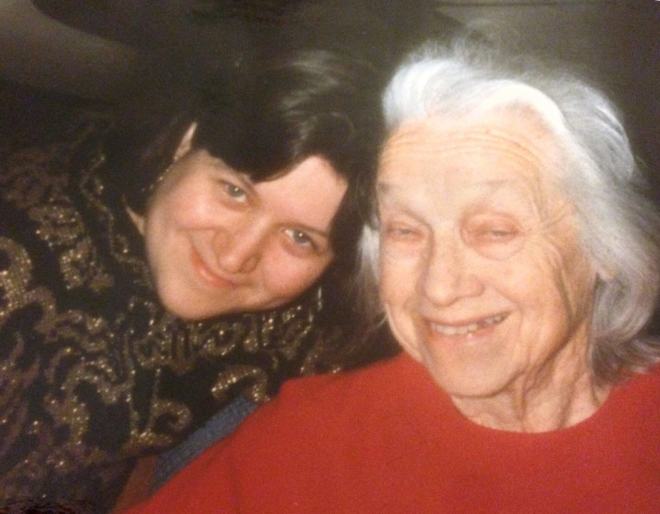 She laughs at the irony that she was led to the idea of planting a community garden. "But I just kept thinking, we've got to use that. We have so many people in our area who are food insecure. And we know that when you go to a grocery store, fresh produce can be more expensive than canned produce."
Gage connected with Global Ministries' EarthKeepers program when she encountered the Rev. Jenny Phillips, director of the program, through an online seminar with the Church of the Resurrection in Leawood, Kansas. Phillips was speaking about care for the earth in a way that resounded with Gage, she thinks, in part, because it also spoke to her Cherokee heritage.
Learning what doesn't come naturally
Gage also finds irony in the fact that she pastors Cherokee Village United Methodist Church in Cherokee Village, Arkansas, and yet, she is one of a very few people of Cherokee heritage in the town, whose population is 97% white, according to U.S census data. Her maternal family line harkens back to a time when a significant number of Cherokee migrated to the Arkansas territory in the late 1700s, before statehood.
The Cherokee families were subsistence farmers, like the European settlers who were also migrating into the territory. But by the time of statehood, Cherokee settlers were forced to sell their land and move to Oklahoma with many other Indigenous peoples in the territory in what became known as the Trail of Tears. Somehow, Gage's family avoided this fate. Consequently, she knew little about that side of her family growing up. In fact, she said, she was only allowed to have one book about Native Americans in her childhood. As an adult, she researched her genealogy and confirmed her Cherokee ancestry. She is now in the process of reconnecting with Cherokee traditions.
Becoming an EarthKeeper and proposing her project called "Growing Community," reconnects her to the land in the same way that her maternal grandparents tilled and cared for the land.
"There is this energy, this passion I get from the garden. And there is something about being in the midst of God's creation that is just fantastic. I'll go out there and work, but after I'm finished, I can smell the tomato plants or the mint, it is strong, and it is unique; you can smell creation."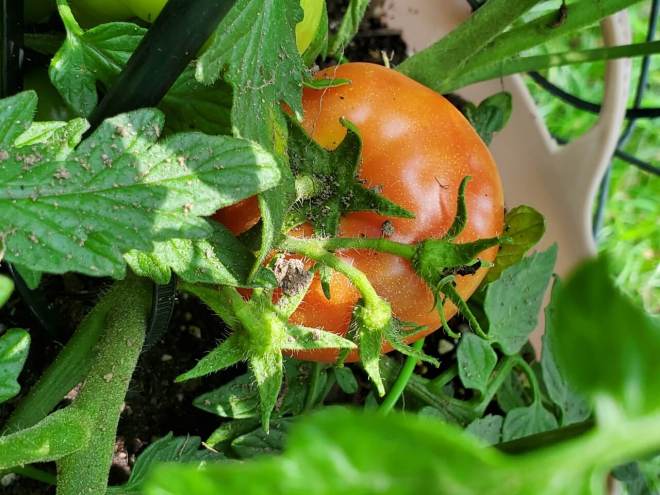 But first, Gage had to learn how to garden. The EarthKeeper training was helpful in clarifying environmental theology, and she received some advice and suggestions from other EarthKeepers. She was able to find help online, and once she started the project, church members and neighbors joined in.
She bought a drip irrigation system to help with watering in what has turned out to be a very hot and dry Arkansas summer. It stayed in the box until a new couple started attending church and offered to help. Before long, the irrigation system was up and running.
Since she wanted to grow a clean, organic garden, Gage had to learn about organic fertilizer, compost and organic pesticides. The goal of all this growing is to offer fresh vegetables to church members and neighbors, but particularly to people who come for the church's free community lunch, offered twice a week to anyone in need, for Tuesday morning community breakfasts, and on Wednesdays for Bible study. The church also has a Blessing Box ministry.
This summer, lunch and breakfast guests took home squash, three kinds of peppers, tomatoes, Japanese eggplant, garlic, onions, radishes, microgreens and lettuce. Gage calls the greens her "accidental lettuce," because she tried to grow it and it didn't come up. Then she put the soil in pots and tried to grow something else, but instead, the lettuce sprouted. In the fall, there will be potatoes and sweet potatoes.
The garden also includes a section for biblical herbs, those named in the Bible, and Native American medicinal herbs.
Honoring God, creation and neighbors
"My grandmother, Vivian Johnson, taught me a lesson about caring for something that needed me to help it grow. And she taught me lessons about caring for creation," Gage explained. "I look at the footprint that my grandmother left behind. When you were at her house, there was practically no trash. I think that's who I learned my zero food-waste from. She was just – an inspiration.
"Deep inside, my heritage is still there. My entire lineage on my mother's side has always been strong in what we do with the earth: growing your own vegetables, working the land. My grandparents stuffed their own mattress with the cotton they grew."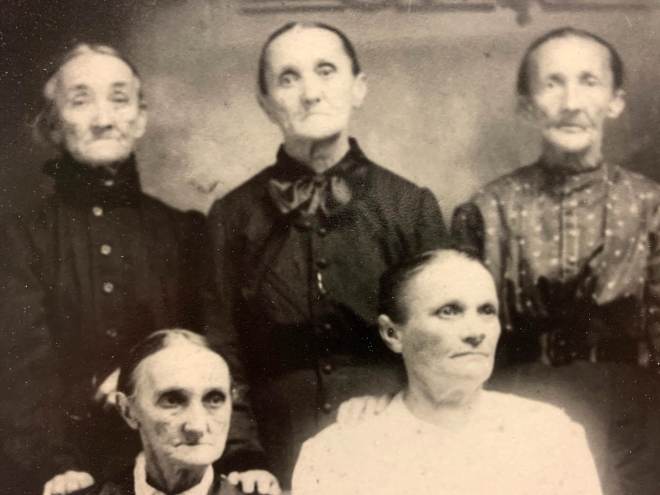 In her determination to use the resources God provides to provide for others, Gage has learned that being part of the EarthKeepers community has helped her form a plan that honors her heritage and her church's mission.
"We have to do something, and we have to do it in a way that honors God and honors creation and honors each other," she said. "At the same time, we are forming relationships in a way that also honors God, creation, and each other."
To connect with Rev. Angie Gage and other United Methodists engaged in creation care, join the Global Ministries Creation Care Network at http://creationcare.umcmission.org.
Christie R. House is a consultant editor and writer with Global Ministries and UMCOR.