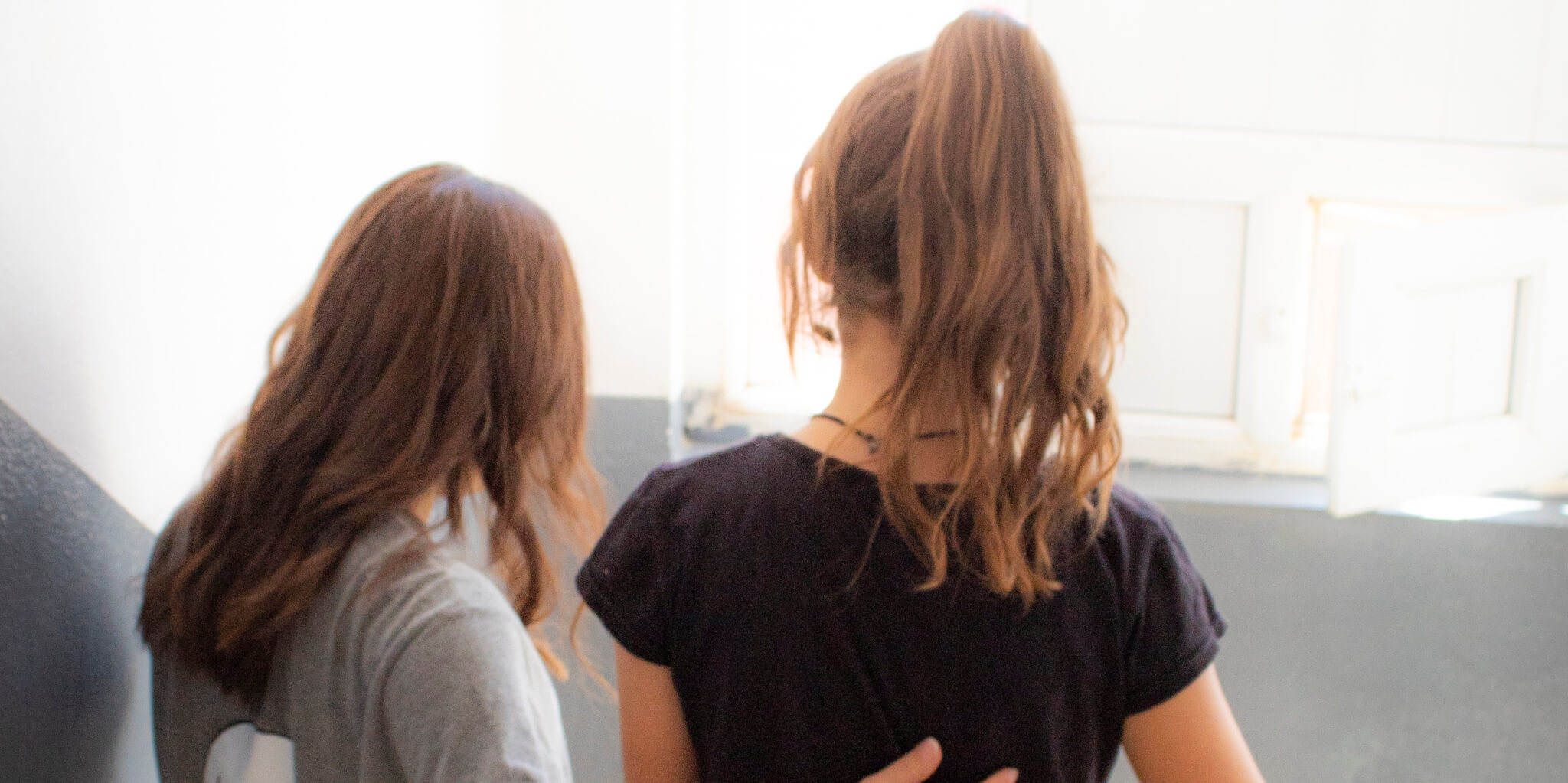 Young women attending the Tutapona Trauma Rehabilitation workshops in Iraq receive guidance and support in their recovery from the effects of war, terror and displacement from their home communities. Photo: Courtesy Tutapona Trauma Rehabilitation
---
By Sara Logeman*
Hana was nine years old when ISIS came.

They came in the night, the sounds of war startling the family of 14 awake. Amid gunfire and circling airplanes overhead, Hana's family fled from their home in their father's car, passing scenes of death in a place that had, just hours before, held their life.

A perilous, nine-day journey lay ahead for the family. They ran out of food and water. They witnessed beheadings conducted by ISIS, the Islamic State in Iraq and Syria. The car, their lifeline, broke down.

For protection, they began traveling on foot at night under the cover of darkness. Starving and exhausted, they were spotted by strangers on the roadside and brought to Khanke Refugee Camp in Dohuk, Iraq.

Hana still hoped that her time away from home would be brief and temporary. She looked forward to going back to school.

She is now 13 years old and has yet to return home.

Hana is one of 3 million internally displaced persons in Iraq.

Violence between armed groups and government forces in Mosul has forced approximately 1 million Iraqi civilians to evacuate to safer governates since 2016, according to the United Nations Office for the Coordination of Humanitarian Affairs. Roughly 673,000 people cannot return home because of continued violence. Almost a quarter million Syrians have fled to Iraq as well.

While the necessity for immediate support of basic human needs such as food, water and temporary shelter has decreased since 2018, the need for psychosocial support is as necessary as ever. Psychosocial support is both an immediate and a long-term relief essential for those affected by this crisis. In addition to the trauma of being displaced by ISIS, many witnessed and endured further, more horrific traumas including kidnappings, sexual violence, torture and mass killings.

Since 2008, Tutapona Trauma Rehabilitation has facilitated psychosocial support workshops with those affected by the horrors of war and conflict. Tutapona's work began in northern Uganda with former child soldiers of Joseph Kony's Lord's Resistance Army and has since expanded to the Middle East, focusing on providing psychosocial support for those residing in camps as they wait to return home.

Committed to easing human suffering in all forms, the United Methodist Committee on Relief International Disaster Response provided Tutapona with a grant to deliver group trauma rehabilitation workshops to 480 internally displaced persons in Iraq.

"It is exciting for UMCOR to be part of Tutapona's work, addressing the psychosocial well-being of disaster-affected people in a comprehensive and holistic way," says Katherine Hills-Uzoka, IDR program manager. "It is an urgent need that can often get overlooked. According to the World Health Organization's Mental Health Atlas report (2017), there is a global shortage of trained mental health workers and a lack of investment in community-based mental health facilities. In many places, this fragile network of resources is particularly vulnerable to emergencies."

Funding from UMCOR has made possible the implementation of 12 workshops spaced over a year. Each workshop welcomes eight to 20 people and meets for two weeks, including a follow-up session after three months. Tutapona holds sessions separately for men and women. If needed, individual care is offered by the program facilitator after the group sessions conclude. As of the most recent report from November 2018, six rehabilitation workshops have served 100 men and 106 women.

Hana is one of the 106 women who have received trauma rehabilitation support from Tutapona.

She recalls being afraid ISIS would come to Khanke. "Because of everything I had seen with my eyes," she says, "I thought they would come here, too. It was so hard to live a normal life again. It was so hard to live with those feelings."

Tutapona helps survivors to name, honor and work through feelings of trauma. If left unchecked, the burden of trauma can become too heavy to bear, and "people can resort to negative coping mechanisms," says Hills-Uzoka. "In order for people to return to their former homes and try to resume life, or to establish lives in new places, it is important to address their psychosocial needs and past trauma in a healthy way."
For Hana, the workshop not only offered a gentle space to recount and examine her experiences, but it also provided her an opportunity to hope for a future she may not have envisioned for herself. "Now, I'm thinking in a positive way," she says. "I'm much better than before. I want to finish school and go to college and have a future. I'm believing in God that good things will happen to me."

Hana will likely carry the traumatic effects of being displaced from home for years to come. The scenes of fear and despair will linger in her imagination. But with the care and support of Tutapona, as facilitated through a grant by UMCOR, Hana now holds the capacity to envision new scenes for herself, scenes full of renewal and hope.

Your generous giving on UMCOR Sunday, March 31, makes programs like trauma rehabilitation in Iraq possible. Learn more about UMCOR Sunday here.

*Logeman is the content strategist for Global Ministries.