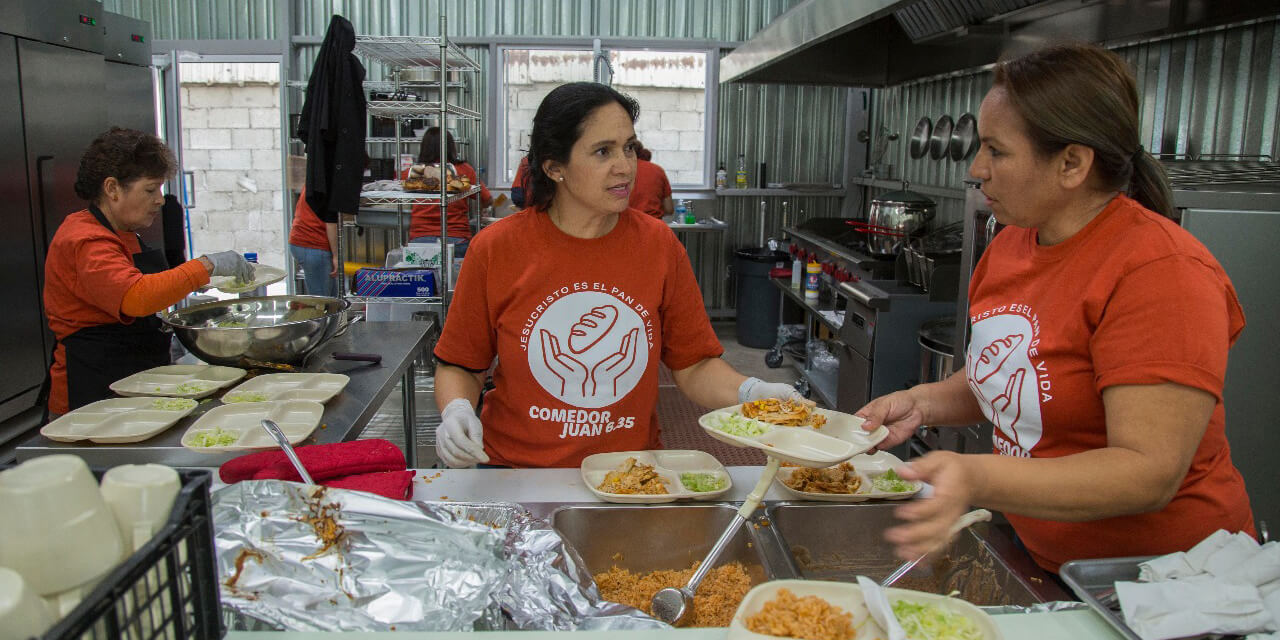 By Christie R. House
June 11, 2019 | ATLANTA

The scope of global migration and the challenges raised by the mass movement of millions of people around the world presents United Methodists with opportunities for service, ministry and advocacy. According to the United Nations, migrating populations worldwide include 68 million forcibly displaced people, 25 million refugees, 3 million asylum seekers and more than 40 million internally displaced persons.
Through connectional ministries, United Methodists participate in migration issues with the help of the United Methodist Committee on Relief (UMCOR), a ministry of the General Board of Global Ministries. Currently, UMCOR has 22 active Global Migration grants totaling $2.7 million, serving 218,539 projected beneficiaries, with an estimated $3 million to be approved in the remainder of the year. UMCOR implements Global Migration grants in Bosnia, Brazil, Colombia, El Salvador, Mexico, Sudan and the United States through a new Global Migration office directed by the Rev. Jack Amick. Global Ministries also participates in the Council of Bishop's United Methodist Immigration Task Force, which works on immigration issues across the connection and includes representatives from seven UMC general church groups.
UMCOR uses a justice and mercy-based approach to global migration, which emphasizes human rights, alleviating human suffering and addressing the root causes of migration. It seeks to reach the most vulnerable migrants in all categories – refugees, internally displaced, trafficked persons, asylees and people fleeing economic or environmental disasters – to ensure access to humanitarian assistance (food, water, shelter, clothing and health care) and serve all without discrimination. Based on the theology of mutuality in mission, this migration work operates in partnership with annual conferences, congregations, other agencies and institutions of the church and ecumenical partners, such as Church World Service. UMCOR seeks to build the capacity of partners that work directly with migrant populations.
Global migration ministry supports migrants with justice and compassion as they seek to secure their universal rights to stay, to safe passage, to be welcomed in a new place, and, if need be, to return safely to their place of origin to restart their lives.
Right to stay
Working alongside communities to facilitate their right to stay in their countries of origin means working to create an environment within troubled areas to improve situations that spark large-scale emigration. This long-term, difficult work strengthens the capacities of partners inside their communities to address what needs to be changed in practical and consistent ways, transforming their societies from within.
Much of Global Ministries' and UMCOR's work centers on providing abundant life to communities in whatever ways possible. Whether helping congregations to engage their communities to seek alternatives to violence, facilitating peace talks among affected groups after conflict, reintegrating former combatants back into their communities or working with churches and partners on long-term development, such as access to clean water and sanitation or livelihood improvements, most areas of work throughout UMCOR and Global Ministries help people to stay in their homes and communities.
An example of a Global Migration partner that addresses the right to stay would be Cristosal, a human rights organization in San Salvador, El Salvador. El Salvador is one of three Central American countries contributing to the current wave of migrants heading north. A grant helps to provide protection for families fleeing gang violence in their communities. Logistical and economic support for people within the country displaced by violence assists with short-term needs, such as housing, food and medical supplies. Counseling sessions, workshops and technical assistance help people to adjust to new locations, whether they are displaced within El Salvador or returning after deportation from other countries.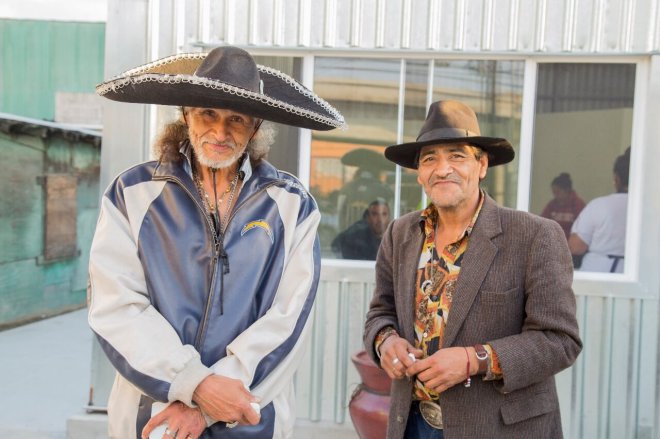 Right to safe passage
In cases where people have no choice but to leave their communities and countries because they fear for their lives and their families, Global Ministries seeks to support their ability to travel safely along migration corridors.
Current examples of UMCOR's focus on the right to safe passage are grants that support transitional shelters in the United States along the border with Mexico. Migrants who enter these shelters have legal documentation that allows them to travel so they can address asylum proceedings in locations close to relatives living in the U.S. UMCOR currently supports 15 transitional shelters from Brownsville, TX, to San Diego, Calif., which provide food, clothing, shelter, and loving care for a few nights and assistance with travel arrangements to reach relatives in other parts of the country.
As with most of UMCOR's work, this support seeks out places of greatest need and gaps in service. A grant to El Calvario United Methodist Church, which operates a transitional shelter in Las Cruces, N.M., for instance, will relieve some of the pressure on shelters in nearby El Paso, where high volumes of people are being released by Customs and Border Protection and Immigration and Customs Enforcement officers.
Other grants assist partners as they try to meet basic human needs of migrants in transit. In Tijuana, Mexico, UMCOR partners with the Methodist Church of Mexico to provide two daily meals to migrants – those seeking asylum in the U.S. and those who have been deported from the U.S. Another grant helps a local Methodist congregation in Apaxco, along the train lines, to offer rest, food and water to travelers.
As a result of war, civil conflicts and natural disasters, some refugee and displaced populations receive help through UMCOR's international or U.S. disaster response ministries. Recent grants to such populations have supported ministries in Argentina, Armenia, Bangladesh, the DRC, Iraq, Nigeria, Syria, Puerto Rico, Tanzania and Ukraine, among other places.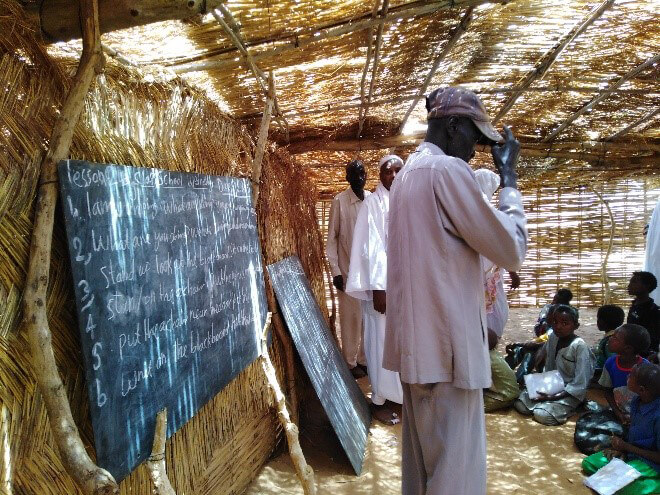 The right to welcoming and belonging
When migration reaches the point of immigration and settlement into a new country, supporting a process in which migrants and their receiving communities work together to welcome new people is important. The legal assistance and representation for immigrants through the National Justice for Our Neighbors (NJFON) has been helpful in this area. Since UMCOR established JFON in 1999, it has grown to become a network of 18 sites with 50 clinics that serve thousands of migrants with free or low-cost legal assistance. Although NJFON is a wholly-owned subsidiary of UMCOR and UMCOR provides budgetary and operations support as well as occasional grants for special projects at the affiliate level, each JFON site raises its own support and manages its operations locally.
In other areas of the world, a grant in Sudan will help to build a school for refugee and host-community children in Al Nimir Refugee Camp in East Darfur State. This school will replace current temporary structures that cannot withstand inclement weather or provide adequate space for children to receive a basic education. In Bosnia, a partnership with Church World Service seeks to improve protection for unaccompanied minors, providing counseling, case management and advocacy.
Various Global Ministries missionaries are involved in welcoming and assisting migrant populations in other countries. Some are pastors who lead multicultural congregations as places of worship and welcome in unfamiliar surroundings. A few Church and Community Workers work as lawyers in JFON offices. National and racial-ethnic plan ministries provide places and communities of welcome in the U.S. Some missionaries specifically address the needs of migrants as foreign temporary workers in places such as Hong Kong, Taiwan and Japan, providing pastoral care or other kinds of counseling.
Currently, 19 Global Mission Fellows are assigned to organizations engaged in various forms of migration ministry in 10 different countries.
The right to support for the returned
Ministry focused on the right to return supports a dignified process for people seeking reintegration into their communities, whether they are returning home voluntarily or because of deportation.
The current situation in Venezuela has caused an estimated 3 million people to flee the country so far; they seek safety and a means to provide for their families. UMCOR has provided grants to the Methodist Church of Brazil through its Shade and Fresh Water program to support Venezuelan refugees, primarily women and children, as they wait for a better situation to return home.
In Tijuana Mexico, a grant in partnership with the Methodist Church of Mexico's A. R. Northwest Conference to install a fully equipped kitchen and support for staffing will help to provide 219,000 meals, primarily for migrants in transit, many of whom have been deported from the U.S.
These are just a few examples of the ways that UMCOR develops mission and ministry for global migration. Grants are currently being explored or developed to provide education to refugees in Kenya, equip communities in Serbia with conflict transformation and reconciliation skills and prevent human trafficking in the Philippines. In the United States, as the interpretation of laws and procedures for immigration and asylum frequently shift, UMCOR will consider new ways to support and welcome weary migrants.
As Global Ministries' director of Global Migration, Amick points out, "the work of migration is existential to the church. Throughout history, the worldwide church grew because migrating people carried their faith in their hearts to new lands – at least as much as it did because the church sent out officially trained and commissioned missionaries. If we open our hearts and communities and churches and are truly willing to let ourselves be changed, we can be transformed into something that more fully represents the diverse and dynamic nature of the body of Christ."
House is the senior writer/editor for Global Ministries.