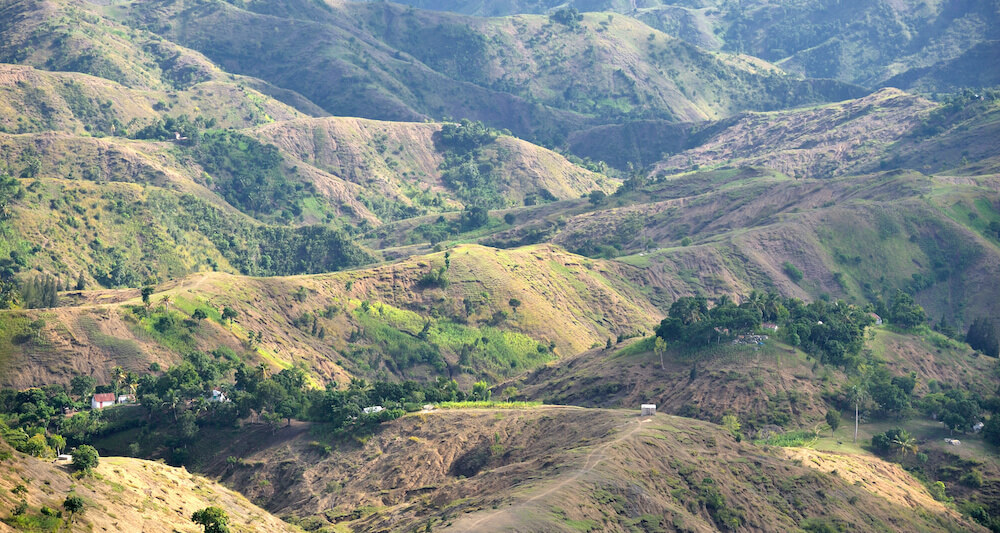 May 2020 | ATLANTA
Haiti Projects, located in Fond des Blancs, seeks to empower women and their families in rural Haiti. Through an UMCOR partnership, women design and sew reusable sanitary pads for girls in their community, working to create sustainable livelihoods and address menstrual hygiene needs at the same time.
When COVID-19 began to spread, Haiti Projects pivoted from making sanitary pads to making masks. To date, they have made more than 4,000 masks and counting.
Thursday, March 26, 2020
Dear UMCOR, I wanted to share with you how much your support has meant to Haiti Projects. Because of your thinking, forward planning, and willingness to support us and our women, you have enabled and empowered Haiti Projects to do an amazing about face to respond to COVID-19 for our rural community in Haiti.
When it became clear that COVID-19 had reached Haiti, we were able to pivot and began prototyping reusable, washable masks alongside a group at MIT. We read the studies, studied the different models of masks, and selected the best one, we think, for Haiti.
The only reason why we were able to change direction so quickly is because of the grant you approved for us in December. We had everything we needed:
– Sewing machines in ample quantities that we could deploy
– Sewing materials like cotton, canvas, elastic in ample quantities that we could use to begin making masks
– Sewers trained and ready to go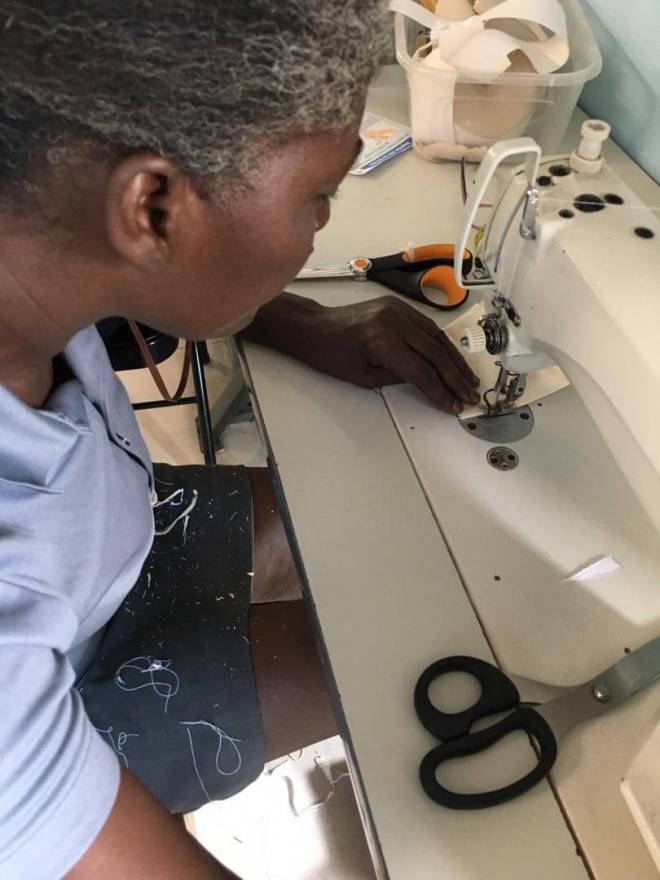 In addition to making masks, we are also able to use our WASH/Clinic medical teams, the ones you helped support, to develop and implement screening protocols for patients for signs of COVID-19 so that they could be redirected to the hospital, provided with a mask, and educated about COVID-19 as necessary; educate all of our staff, community members (specifically community leaders), our soccer teams, and the rural communities about COVID-19; mobilize our library staff and to go out to the most rural areas to educate folks about COVID-19 signs, symptoms and how to protect themselves and others.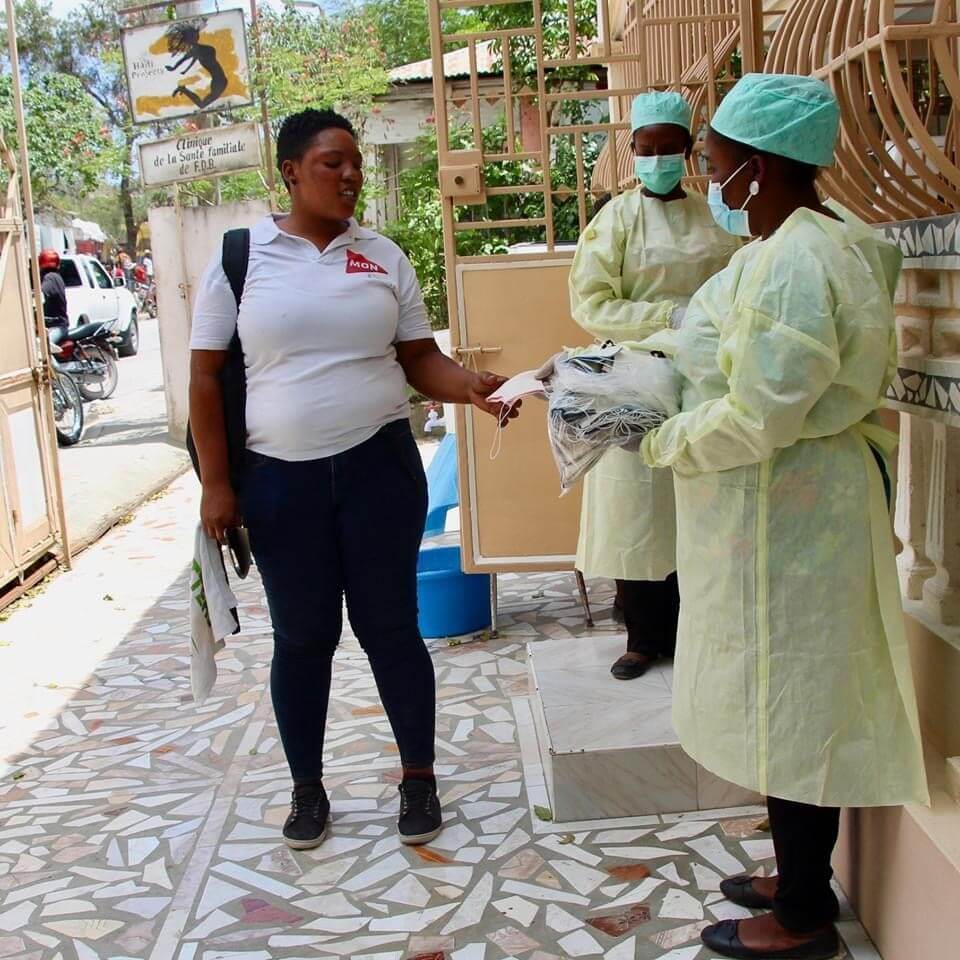 Importantly, and critically, we were able to secure a Continue Work Order from the local authorities so that our artisans, clinic staff, and educators can keep working.
UMCOR's amazing support cannot be overstated and has made all the difference. You have given us hope and the ability to act.
As a result, we have been empowered to support our community and make commitments to help calm and protect the community as we wait for what is soon to be a devastating crisis. At the same time, we can do all of what we need to do and keep the payroll going so that our women can support their families, even throughout this crisis. This is nothing short of amazing!
Thank you for everything you have done and continue to do!
Blessings,
Cherie Miot Abbanat
CEO, Haiti Projects, Inc
Lecturer, MIT