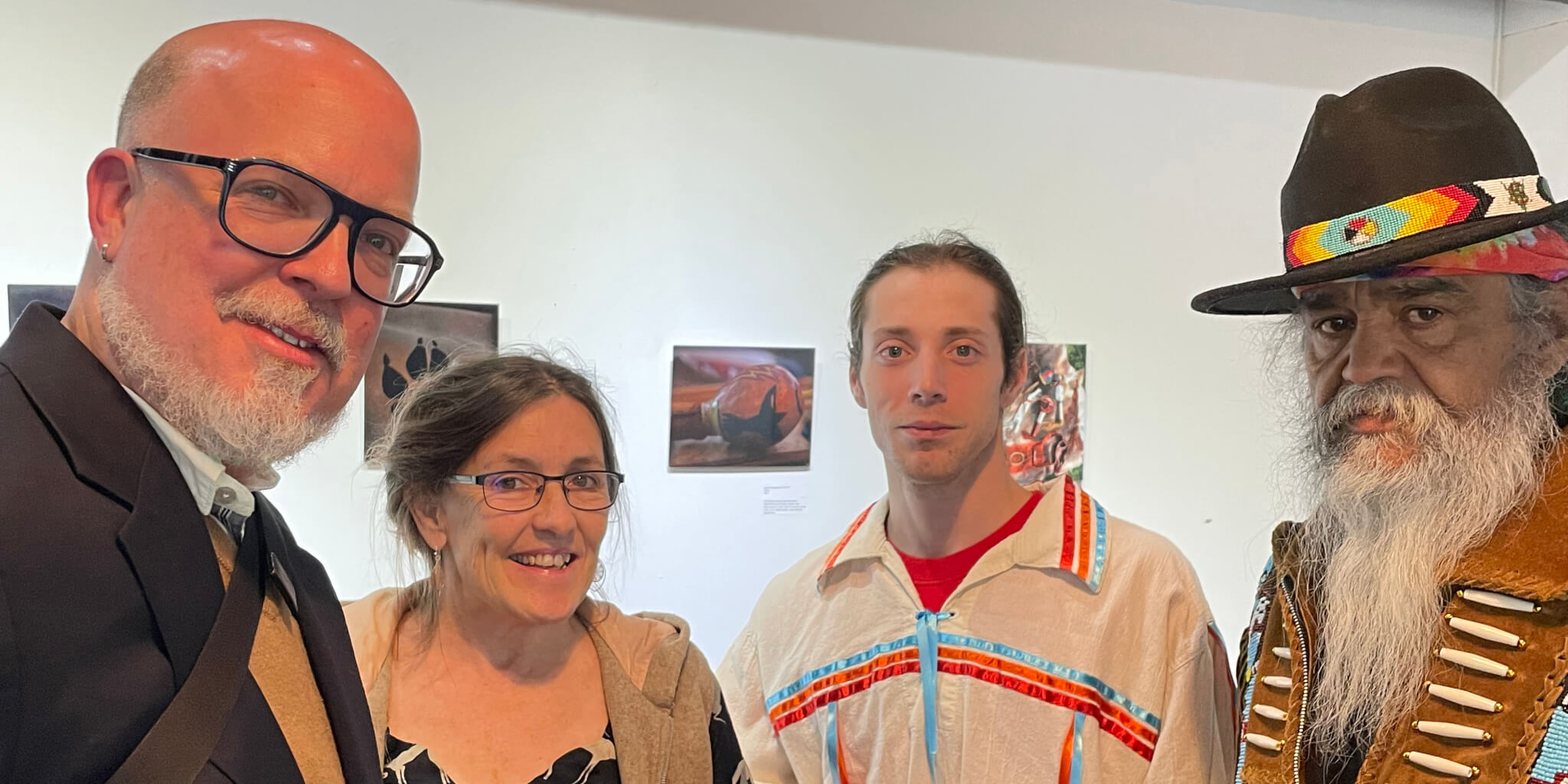 ATLANTA – On Nov. 14, 2023, Global Ministries commissioned 57 EarthKeepers from across the United States. Friends and family gathered virtually to celebrate the new class, which included United Methodists from 23 U.S. regional conferences. This is the largest class to be commissioned since 2019, and the first class since then to have the option to participate in training in-person again, or to participate through live virtual coursework developed in response to the pandemic.
This year, trainings were held online in the spring and in-person in the fall. The fall training took place in three different locations simultaneously – Hartford, Connecticut; Birmingham, Alabama; and Denver, Colorado – and participants connected intermittently for online discussion and interaction. Each of the in-person trainings were led by a staff or team member and an experienced, commissioned EarthKeeper.
Bishop Thomas Bickerton of the New York Episcopal Area officiated the commissioning and gave the homily for the service. He was joined by Roland Fernandes, general secretary of Global Ministries, and the Rev. Jenny Phillips, Global Ministries' director of Environmental Sustainability.
Search and God will provide
The bishop began his message with a passage from the 5th chapter of Amos, which ends with the verse made famous by Martin Luther King Jr., "Let justice roll down like waters, and righteousness like an ever-flowing stream." He cautioned that readers often rush to get to that part, because the verses leading up to that quote are warnings about assemblies created for show rather than for worshipping God and offerings made to impress others rather than as heartfelt gratitude for what God provides.
But, he said, Amos also gives us the answer for avoiding these false and selfish motives – to seek the Lord and live and to seek good rather than evil.
He encouraged the EarthKeepers, saying that this commissioning will have great meaning and purpose in their lives. "Seek the Lord and the action plans that you develop will be in response to our gratitude for a gracious and loving God giving us the opportunity to serve in these ways. Seek the Lord and you will find the source that enables justice to roll down like water, and righteousness to flow like a stream that never dries up."
New EarthKeepers create new projects
As they develop projects, EarthKeepers put their faith into practice in ways that honor and preserve the environment and promote communities that value and demonstrate environmental care. This year's projects focused on ways to draw people to connect with and appreciate God's creation.
In Cheswold, Delaware, among a community of Lenape Indigenous people, RuthAnn Purchase serves as the Cultural Mapping program manager of the Lenape Tribal Census District. She has been working with her community on projects related to their cultural heritage and environmental stewardship. These include forest gardening, which began when she volunteered to help a few elderly members clean up a nearly abandoned, overgrown cemetery. An Eagle Scout and his troop helped to clear weeds, replant indigenous plant varieties and create space for seating. From there they branched out across the street to a second cemetery next to a former Methodist Native American church building that was no longer in use.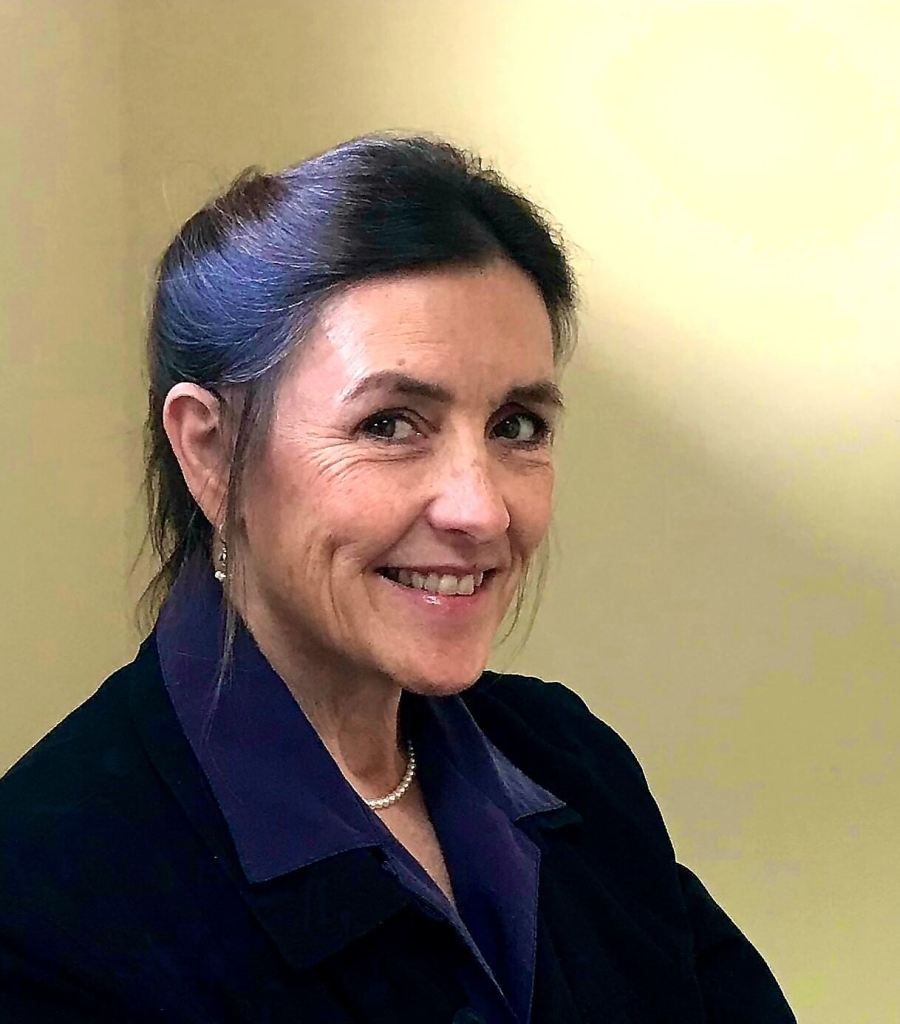 They did the same for that space but discovered that the property extended down to the freshwater section of the Leipsic River that empties into the saltwater Delaware Bay. Over the course of three years, they continued clearing the path, planting indigenous plants, and creating spaces for meditation and community gathering. The Lenape, who once fished and navigated the Northeastern waterways, currently have little access to local rivers and streams.
"The mouth of our [Leipsic] river is the Bombay Hook National Wildlife Refuge. We should have local tribal people stewarding the river and working with the wildlife refuge," Purchase said. "These are some of the things I'm hoping for, but in a very disadvantaged community, we just don't have much access to the water."
This project has given the Lenape a small piece of river access. This past summer, as part of her EarthKeeper project but also a natural progression of the work Purchase had begun, she pulled together a group to collaborate with the Stroud Water Research Institute to develop a summer camp program on freshwater mussels. She also partnered with the Brandywine River Trust for a summer camp program on that river, with one additional program on a third local riverway.
"I'm going to continue next year with summer camps to teach young people where they can access the river, what they can learn from it and how it helps to define us. A river's relationship with humans can change the way we look at ourselves."
Further down the East Coast, Joseph Donoghue of Hendersonville, North Carolina, is working on his project to help smaller congregations transition to renewable energy systems. His church, First UMC of Hendersonville, made the transition with the help of a large bequest, but they still had to learn about partners, contractors, installation and system maintenance. Rather than stopping at that success, Donoghue decided it would be a better idea to pass on the knowledge and connections to smaller churches that need assistance to make the transition.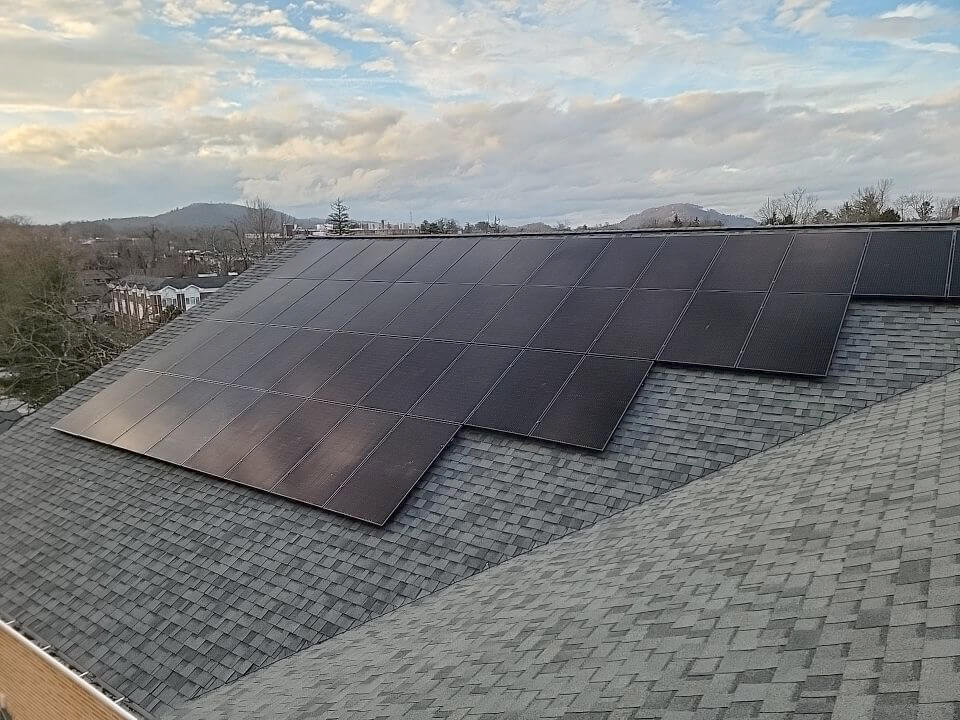 "We can help small congregations adopt more energy efficiency practices and sustainability. We'd like to get them to adopt rooftop solar, but the big hurdle is the upfront funding," Donohue explained.
This year he began training with North Carolina Interfaith Power and Light to become an energy auditor, so he can do an official audit to help United Methodist and other churches understand their energy usage, misusage and options for renewable alternatives.
On the other side of the country in Walla Walla, Washington, the Rev. Paul Mitchell was thinking about how wasteful the pristine green grass lawns around churches are, especially in places like the eastern part of Washington state, which requires gallons and gallons of water every day to keep them pristine and green.
"The EarthKeepers focus on environmental racism helped me to think about how the church is on lands that were stolen from people who had lived here for generations. Many people acknowledge that, but don't want to talk about it."
Mitchell plans to reach out to tribal groups that work on environmental justice and hopes to learn more from them about indigenous plants and xeriscaping (landscaping with native plants that requires less irrigation.) If his church, on a visible lot, could set an example in xeriscaping, others in the city might follow.
"What training did for me was to pull together many streams or threads of awareness and information I already had, and I learned a lot more. It helped me to integrate a lot of things that I care about," Mitchell confirmed.
The next EarthKeepers training will be held completely online in March 2024. Click here for an application and more information.
Christie R. House is a consultant writer and editor with Global Ministries and UMCOR.
Global Ministries EarthKeepers
Global Ministries EarthKeepers is a training program that equips United Methodist lay and clergy environmental leaders to launch projects in their communities that promote sustainable actions both locally and systemically.
For more information and to join the online community, visit Global Ministries Creation Care Network: https://creationcare.umcmission.org/signup.