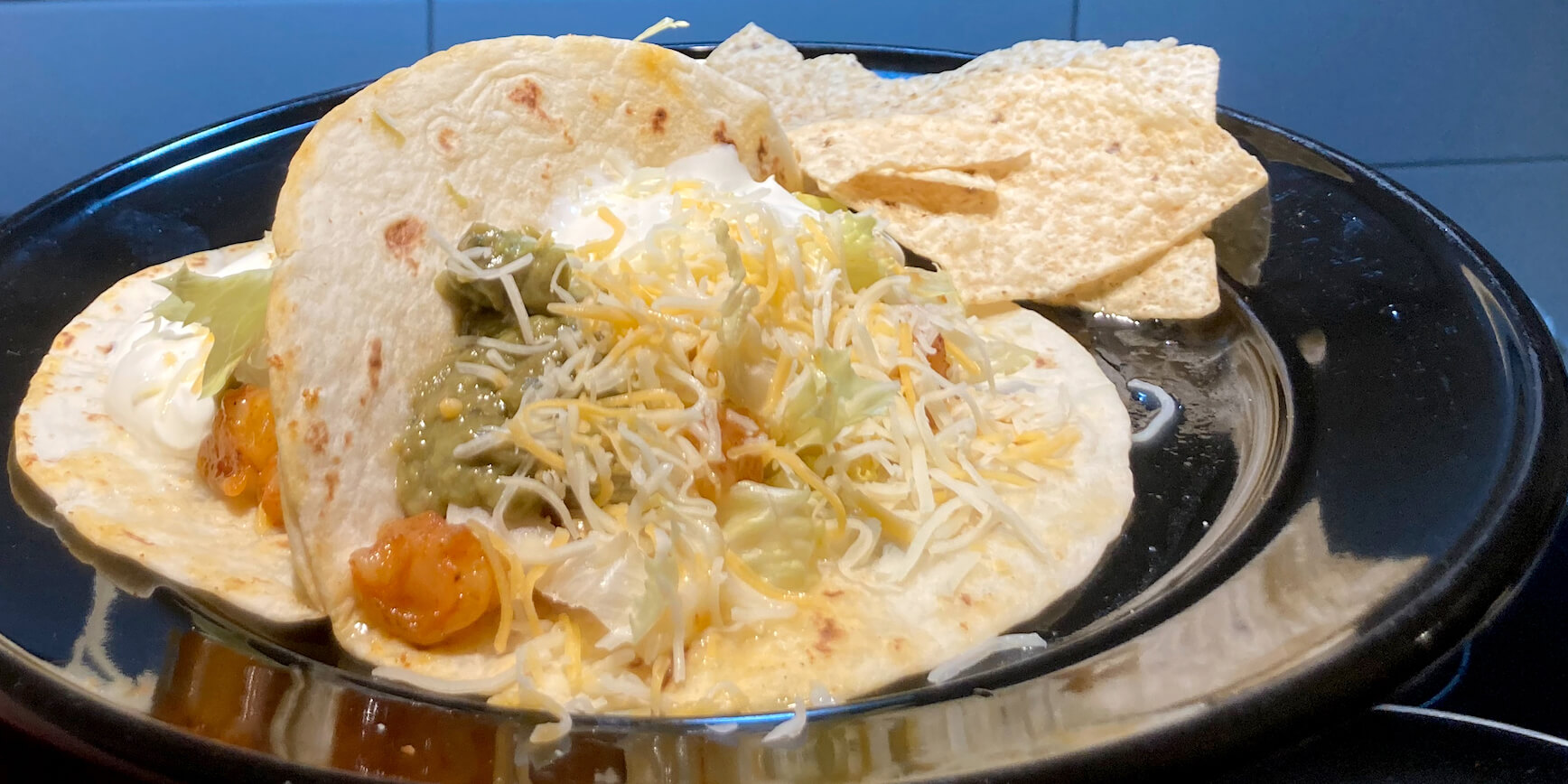 "Taco Tuesday" taco created by Grace Rogers. PHOTO: GRACE ROGERS
By Grace Rogers
October 28, 2022 | MIAMI
As a Global Mission Fellow US-2, I moved from my small town in Arkansas to Miami to serve as the Fundraising and Outreach Coordinator for Florida Justice for Our Neighbors, a nonprofit that provides free, high-quality immigration legal services to low-income immigrants throughout the state of Florida.
Everything is so different from what I knew growing up, but a central part of the GMF program is to leave your home context and fully immerse yourself with your new neighbors. One way my roommates and I do this is through Taco Tuesdays.
Ever since our first week together, we have made tacos for dinner on Tuesdays. Every week it looks a little different. Sometimes, as we devour the tacos, we watch a new episode of Abbott Elementary. Some weeks, we have several friends over, and we end up playing a 3-hour game of Monopoly. Over the course of our service term, Taco Tuesday has grown into a time of immense community.
When we first started, the gathering was typically just me and my roommates and the things we used for tacos back home: flour tortillas, lettuce, queso dip, sour cream, for instance. However, as we have lived in Miami and become immersed in our community, Taco Tuesday has grown to include our new friends – who bring their own experiences. For example, one of our friends is Dominican, and he found it absurd that we would ever choose flour tortillas over corn tortillas, because he grew up in a place where everyone used corn tortillas. Another friend from out West brought over nacho cheese when we asked him to pick up some cheese dip.
While these differences aren't huge examples of life in mutual mission, I think they are great examples of what you learn as a Global Mission Fellow. Every person has a unique experience in this life that shapes the way we understand the world around us, and because of these unique experiences, everyone has something to learn and teach one another.
That is mutuality in mission. Sometimes, that can mean sitting on the phone with a client and finding her resources, so her family has a place to stay as they seek asylum in the U.S. Sometimes it's trying a corn tortilla for your taco instead of a flour one.
Grace Rogers, from Austin, Arkansas, serves as a Global Mission Fellow US-2 in Miami, Florida, as the Fundraising and Outreach Coordinator with the Florida Justice for Our Neighbors office.
Global Mission Fellows
Global Mission Fellows are young adults, ages 20–30, who are committed to serve in social justice ministries for two years. They enter into new communities, understanding their challenges and assets through relationships and with the long-term goal to overcome systemic oppression. Fellows partner with community organizations to address a variety of issues, including migration/immigration, education, public health and poverty.
Support the ministries of missionaries working around the world, including young adult Global Mission Fellows.