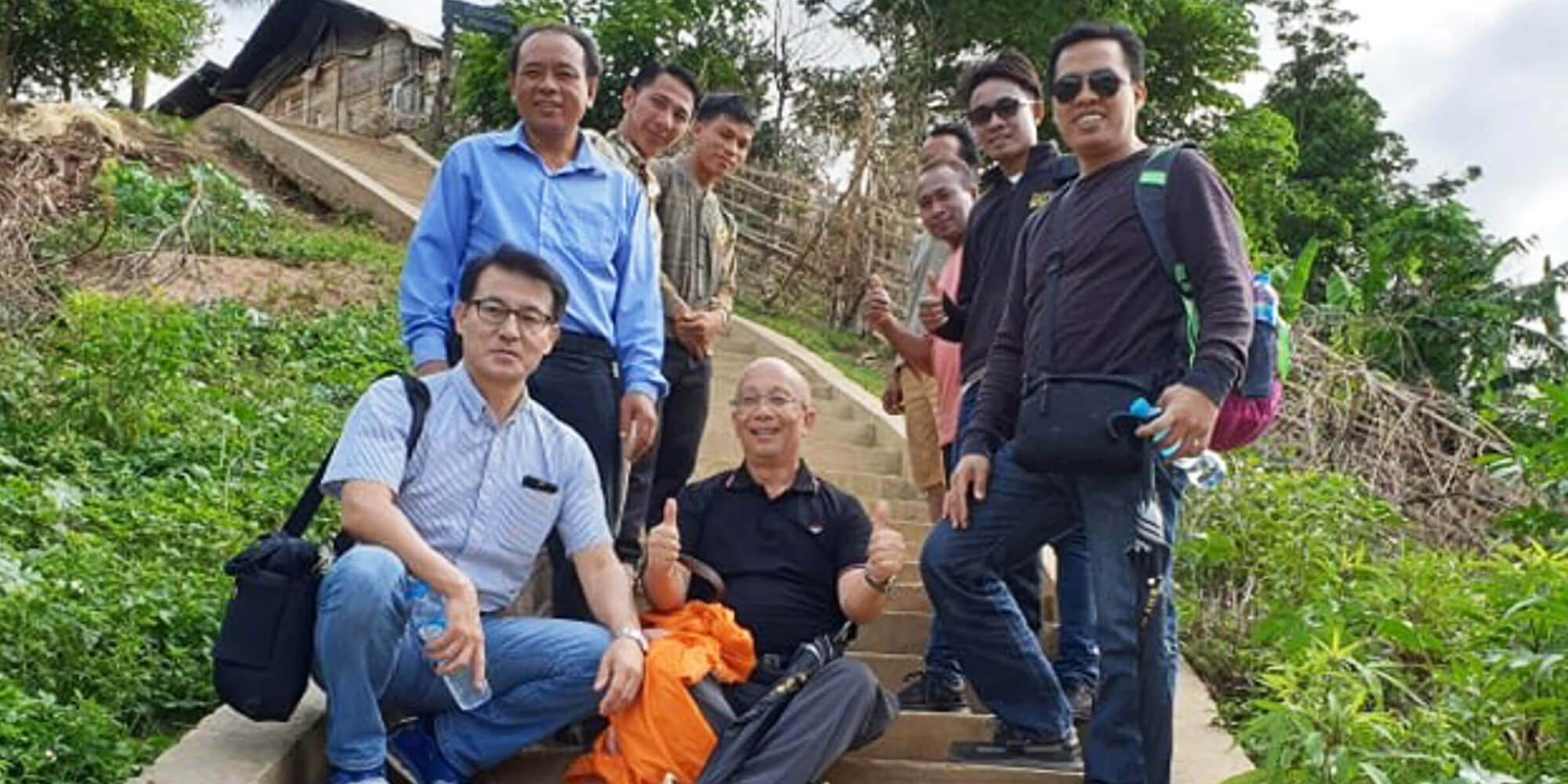 The missionary team with some of our local pastors during visits to churches in the Northern provinces, on the steps of the Ban Phousavanh, which will become flooded in 2021 because of a proposed hydroelectric project on the Mekong River. Daniel is seated in the black shirt. PHOTO: GLOBAL MINISTRIES
By Daniel, Southeast Asia
November 2020 | ATLANTA
After the COVID 19 lockdown in this Southeast Asian country, four of us took a five-day and five-night trip to visit our brothers and sisters in four provinces in the North. We began our journey by visiting the first house church that was 65 kilometers (about 40 miles) away from the city of Luang Prabang.
There was no electricity in the village. We used our cellphones to see each other after dark. The pastor of the house church shared that every day he drives for 15 minutes to the next village just to charge his cellphone so that at night he can use the light in case of an emergency. It was indeed difficult. Through the gifts of churches and partners, we plan to install a solar panel that would benefit the families in this village.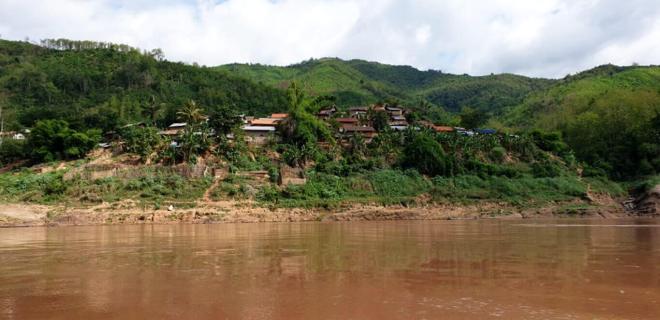 Earlier this year we completed two water projects in Luang Prabang, a well project in Hoican Village and a handwashing station for the Phattana primary school.
Our next trip took us to Oudomxay. Oudomxay, like most of our house churches, is located in the Mekong Delta. Residents there have no access to clean water, so they use the Mekong River for bathing and drinking. Currently, there are 13 hydropower dams in the Mekong River.
Back in June 2016, the Mission Initiative, with the help of some of our mission partners, built a concrete stairway to Ban Phousavanh to assist people in the communities to walk safely from the market and schools to their village. This has been especially helpful during rainy seasons, when the Mekong River overflows. But unfortunately, on our last visit, we learned that the stairway would no longer be useful because a proposed dam project will submerge the whole area, including our house church in this place. People in the surrounding communities are being relocated to other places, as the project will be carried out sometime in 2021.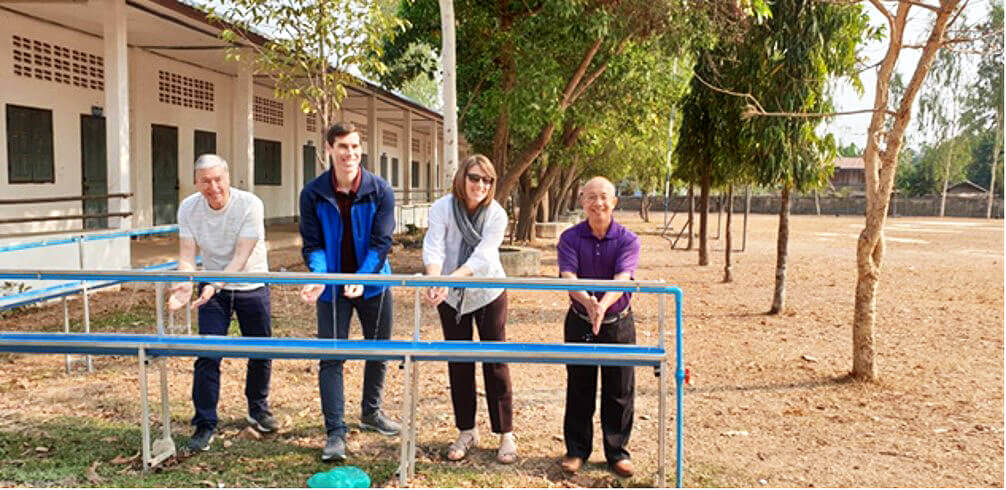 In our visits to our many house churches, an observer might notice the face of poverty among the people. This Southeast Asian country is considered one of the poorest in the world. But it was also inspiring to see among our members their strong Christian faith and their love and radical hospitality toward us.
I still remember Bishop Bruce Ough saying: "Go to the well; tell everyone where they can find the living water."
We were thirsty for Christ but because of your love and kindness, United Methodists here have found the living water and hope for a better future.
Please continue to remember us in your thoughts and prayers. Through our partnership, we shall continue to establish a Methodist presence in all the provinces of the country very soon.
---
Rev. Daniel from Southeast Asia is an elder of the Minnesota Annual Conference, where he served in pastoral ministry for 24 years before entering mission service.