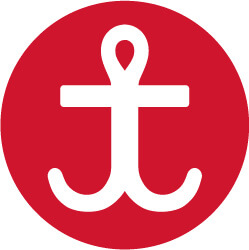 Serving At: United Methodist Mission in Southeast Asia
Home Country: United States of America, North America
WAYS TO REACH ME:
The Rev. D. Yang is a missionary with the General Board of Global Ministries of The United Methodist Church serving as a congregational development specialist for the United Methodist Mission in Southeast Asia. He was commissioned in May 2016.
The planting of new congregations and the strengthening of existing ones are at the heart of mission initiatives such as those in Southeast Asia. This is accomplished in collaboration with local leaders and laity. The missionary's role is primarily that of recruitment and training—aimed at achieving stability and self-sufficiency in ministry.
Rev. Yang is a Laotian-born citizen of the United States and an elder of the Minnesota Annual Conference, where he served in pastoral ministry for 24 years before entering mission service. He was born into a Christian family. His father went missing in action and was presumed dead when the Vietnam War spilled into Laos. He came to the US in 1976 with one of his grandfathers, eventually becoming part of the Hmong United Methodist community in Minnesota.
Active in the church as a youngster, D. Yang received Christ as his savior and was baptized at age 15. During college years he worked as an administrative assistant to a well-known Hmong pastor, traveling with him, learning the story of Hmong culture, and accompanying him to annual conferences. Often asked if he were preparing for the clergy, he answered "no" until he was a college senior. "God changed my mind completely with a burning heart to attend seminary."
D. Yang studied at Inver Hills Community College and National American University, from which he received a bachelor's degree in business administration. He received a Master of Divinity degree in Christian education form Bethel Theological Seminary, St. Paul, Minnesota. He was ordained an elder in 1993.
His first appointment was as associate pastor of the Hamline United Methodist Church in St. Paul. After seven years there, he was for 15 years pastor of Wheelock United Methodist Church, a Hmong congregation. His third appointment was to ChristWay United Methodist Church in the Wisconsin Annual Conference, which under his leadership became one of the largest Hmong churches in the US.
As a member of the Minnesota Annual Conference, he served on district or conference committees or the board of ordained ministry and coordinated the Hmong course of study program at Garrett-Evangelical Theological Seminary, Evanston, Illinois. He has taught the course of study in Vietnam and taken part in Global Praise training in Thailand.
A desire to engage in church development in Southeast Asia grew in his heart, especially after visiting there in 2000 with a Global Ministries group. Becoming a missionary fulfills a longing to "serve God's people overseas—to witness, make disciples of Jesus, and recruit and train more people to serve God through our United Methodist Church."
D. Yang is married to C. Yang.