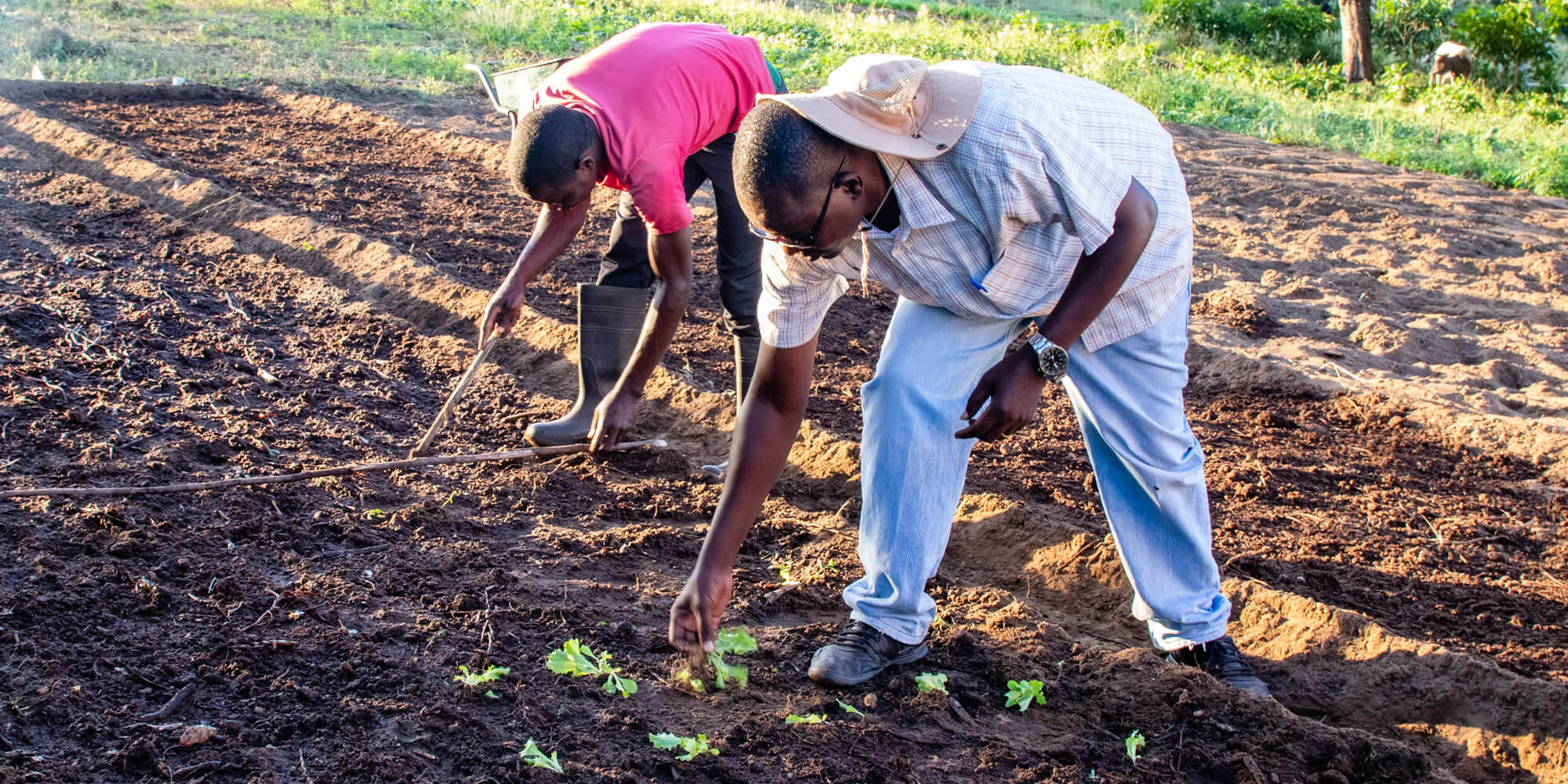 November 12, 2020 | ATLANTA
For release: IMMEDIATE
Media contact: Mary Lou Greenwood Boice
Director of Communications and the Advance
mboice@umcmission.org, 404-788-0624
An agriculture initiative for Africa launched by the United Methodist General Board of Global Ministries two years ago has been renamed in memory of the late Bishop John K. Yambasu of Sierra Leone. The bishop, who died on August 16, 2020, following a traffic accident in Freetown, was instrumental in starting the effort to improve food security and strengthen farm communities across the continent.
Bishop Yambasu was the vice president of Global Ministries, the worldwide mission, relief and development agency of the denomination, and president of the denomination's Africa College of Bishops.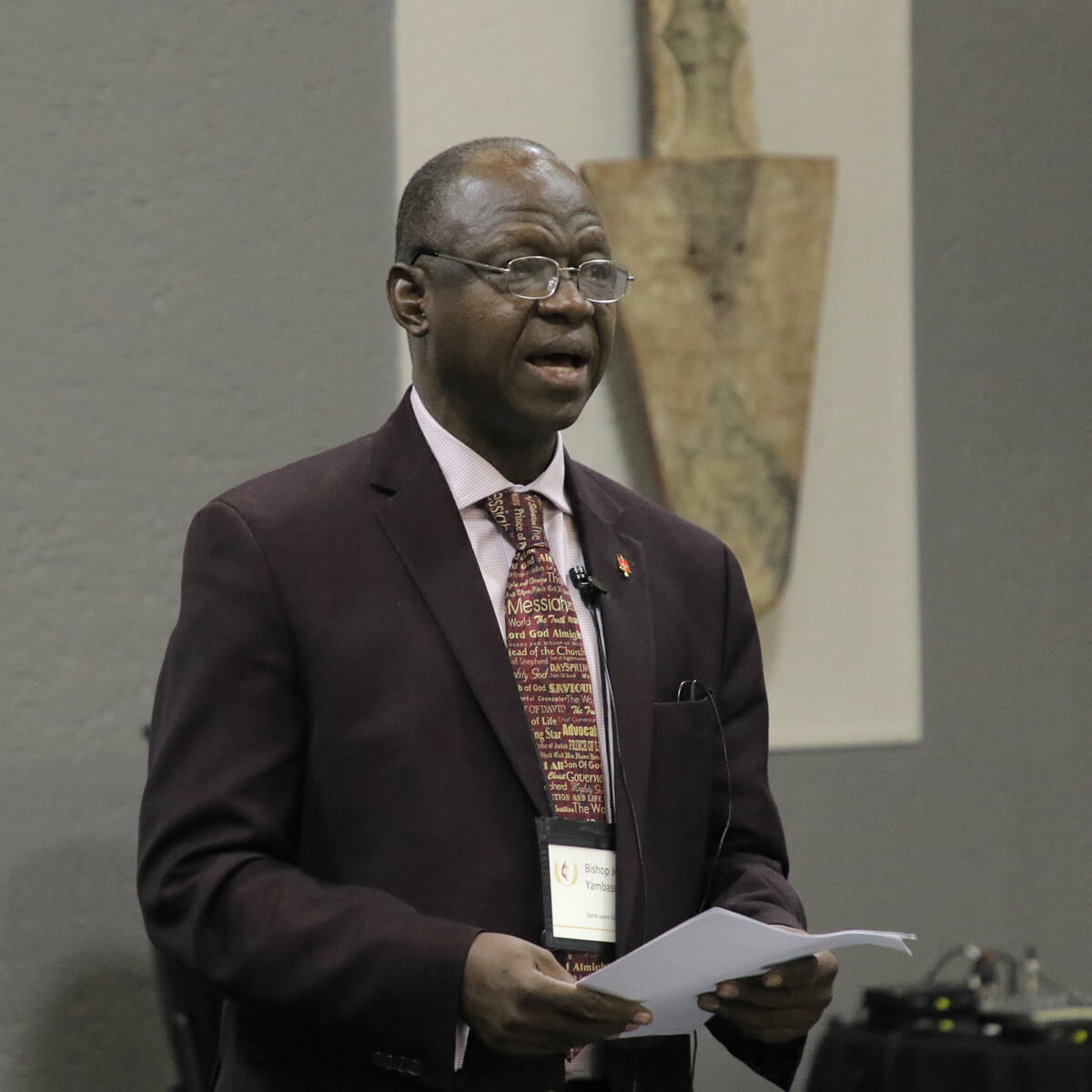 The designation of the Yambasu Agriculture Initiative came as part of a tribute to the bishop during closing worship at the annual meeting (held virtually) of Global Ministries' directors on November 12. It was announced by Bishop Hee-Soo Jung, episcopal leader of the Wisconsin area and president of the board. "The naming of this important agricultural ministry in honor of our colleague recognizes his strong commitment to the eradication of hunger and to the economic improvement of the farm communities across Africa. He presided at the initiative's first meeting in Johannesburg in 2018."
The work of the Bishop Yambasu Agriculture Initiative will evolve from a pilot project underway in Sierra Leone, according to Roland Fernandes, general secretary of Global Ministries and the United Methodist Committee on Relief (UMCOR).
"The naming of the Agriculture Initiative for him allows us to continue and honor Bishop Yambasu's legacy of commitment to farmers in Africa," Fernandes said. "It also provides a way for us to accompany farmers as they strive to support themselves and their communities. It extends our efforts to connect the church in mission through care of the creation and sustainable development."
Bishop Joaquina Nhanala, resident bishop of the Mozambique Episcopal Area, was appointed by the Council of Bishops to the board of directors and will serve as vice president of Global Ministries.
To support this initiative or to make a gift in Bishop Yambasu's honor, visit https://umcmission.org/advance-project/982188/.

##
About the General Board of Global Ministries of The United Methodist Church
Global Ministries is the worldwide mission and development agency of The United Methodist Church. Founded in 1819, Global Ministries today supports more than 300 missionaries in over 70 countries, including the United States. It has personnel, projects, and partners in 115 countries. Learn more about Global Ministries by visiting www.umcmission.org or by following www.facebook.com/GlobalMinistries and www.Twitter.com/UMCmission.