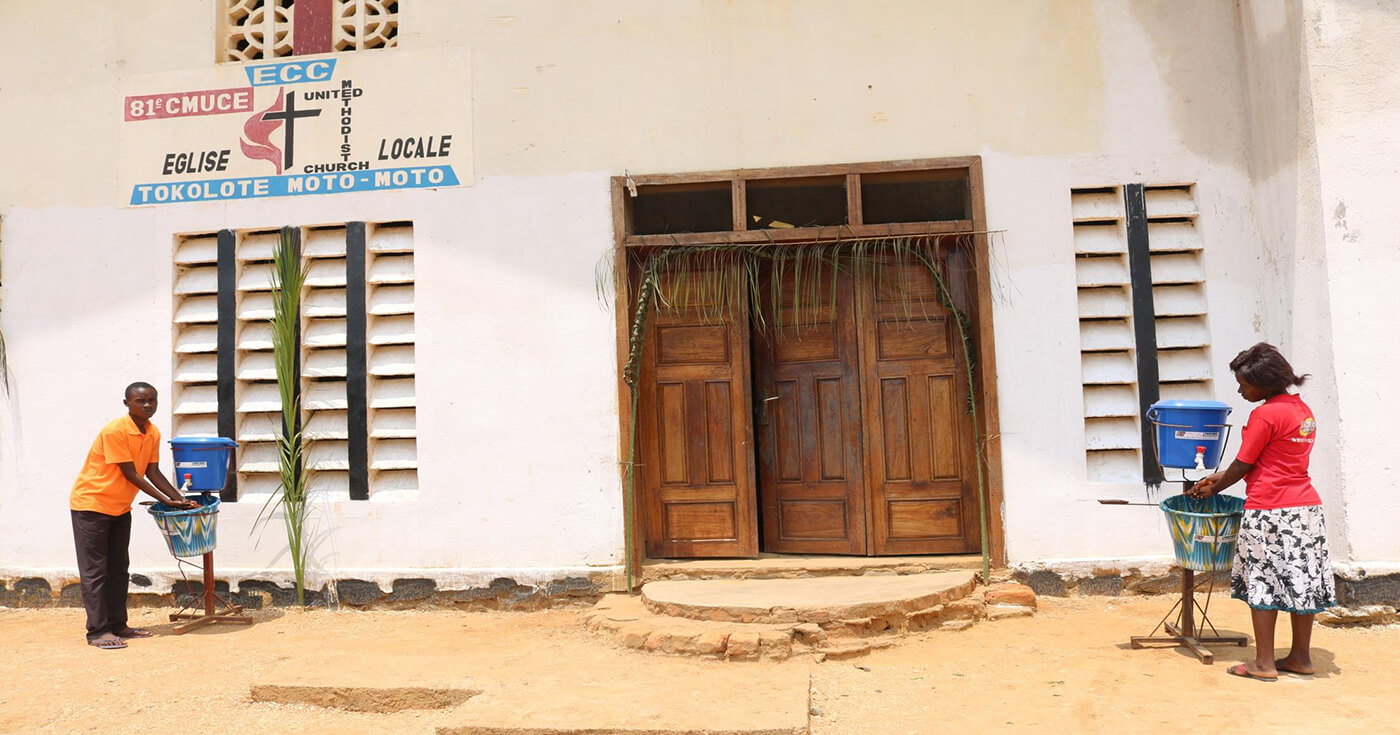 By Philippe Kituka Lolonga
July 24, 2019 | GOMA, Congo (UM News)
United Methodist leaders added their voices to the World Health Organization's warning that with the spread of Ebola to Goma, the outbreak is a public health emergency of international concern.

During his sermon at Majengo United Methodist Church on July 18, the Rev. Omole Owandjakoy, district superintendent of Goma, called on all households to avoid contact with anyone who is ill and to be diligent in washing their hands and observing other good hygiene practices.

He reported to the congregation about the first confirmed case of Ebola in Goma. The city of almost 2 million people is considered the gateway to the rest of the Democratic Republic of Congo and the world. More than 15,000 people cross the border from Goma to Rwanda every day.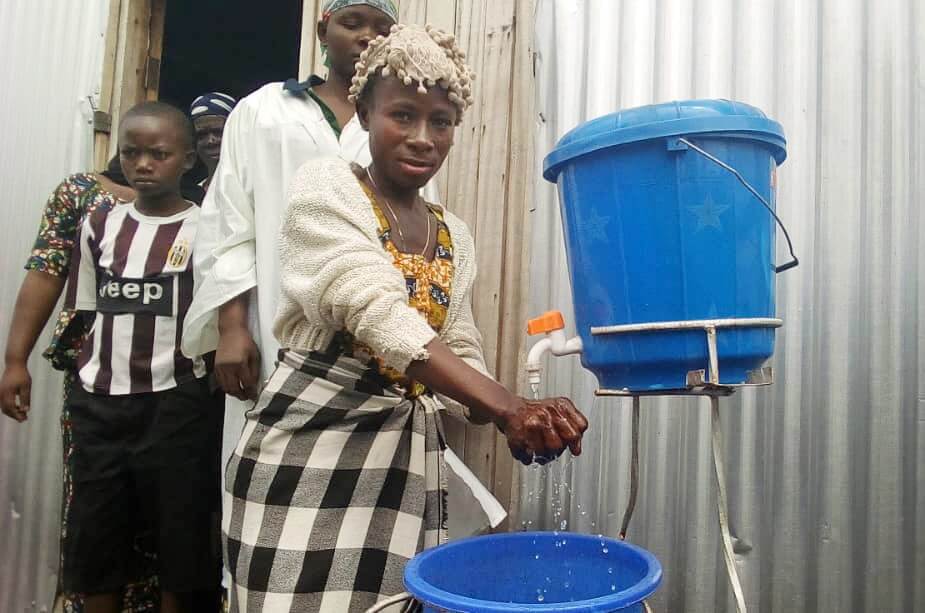 Despite the efforts of The United Methodist Church to raise awareness about Ebola, the outbreak of the hemorrhagic fever has continued for nearly a year and has killed more than 1,700 people. According to the World Health Organization, roughly 2,500 documented cases have been reported, and this outbreak is the second worst on record. Beni is still the epicenter of the outbreak.

The worst Ebola outbreak took place between December 2013 and April 2016, and killed 11,310, mostly in Sierra Leone, Liberia and Guinea.

In Goma, at the Methodist Health Center in Majengo, several activities are already underway, including community-based surveillance with a triage area built by the Salvation Army Church of the Church of Christ in Congo / North Kivu.

Nurses were trained and are able to sort out suspected cases and then get patients transferred to the Ebola Treatment Center in Munigi, said Emery Lohandjola, nurse officer of the Goma Methodist Health Center.

Lohandjola said the case in Goma was quickly detected and isolated. The patient, a sick pastor who later died, arrived in Goma by bus from Butembo on July 16.

Messages have been broadcast on Goma's national radio station for the past four months.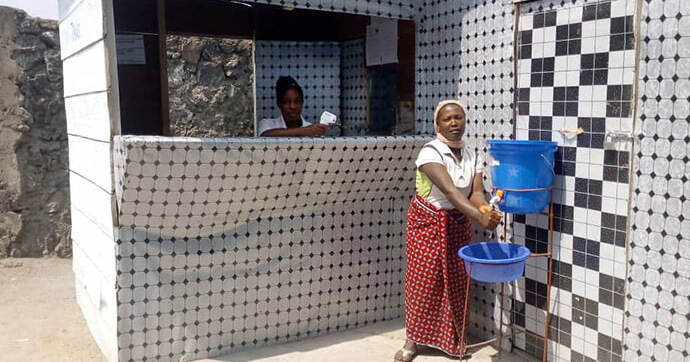 Young United Methodists in Goma have volunteered to educate the public on how to fight this disease.

Moise Mwango, president of the Youth in Kivu, is ready to raise awareness for people to get vaccinated and observe the basic hygienic conditions. He said Goma and Bukavu are two big cities of the Congo and "we cannot accept that the contamination of this virus continues because only Kivu Lake separate these two cities."

The United Methodist Women of Goma pledged to raise awareness after a briefing and prayer day with the Goma District superintendent and the Rev. Amsini Omande Valentin of the Majengo United Methodist Church.

United Methodist women pledged to raise awareness of hygienic conditions and hand-washing in the Majendo neighborhood, including spreading the following messages:

Wash your hands regularly.
Keep a disinfectant gel with you and use it to protect yourself.
Chlorinate your water to 0.05% or soap it to kill the virus on your hands.
Avoid shaking hands and even kissing.
The women are determined to raise awareness in households, offices and elsewhere, said Okako Olela, president of United Methodist Women in Kivu.

Dr. Damas Lushima, general coordinator of health in East Congo, is worried about this spread of Ebola virus and promised to continue lobbying for major actions to raise awareness about prevention in the cities of Goma, Bukavu, Rutshuru, Uvira, Bunyakiri, Kisangani, Kindu and Uvira.

Bishop Gabriel Unda, leader of the Eastern Congo Episcopal Area, also called for action after learning of the confirmed case in Goma.

"I call for a general mobilization to block the road to this contamination of this deadly virus," Unda said.

Kituka Lolonga is the Kivu Conference communicator.

News media contact: Vicki Brown, news editor, newsdesk@umcom.org or 615-742-5469.