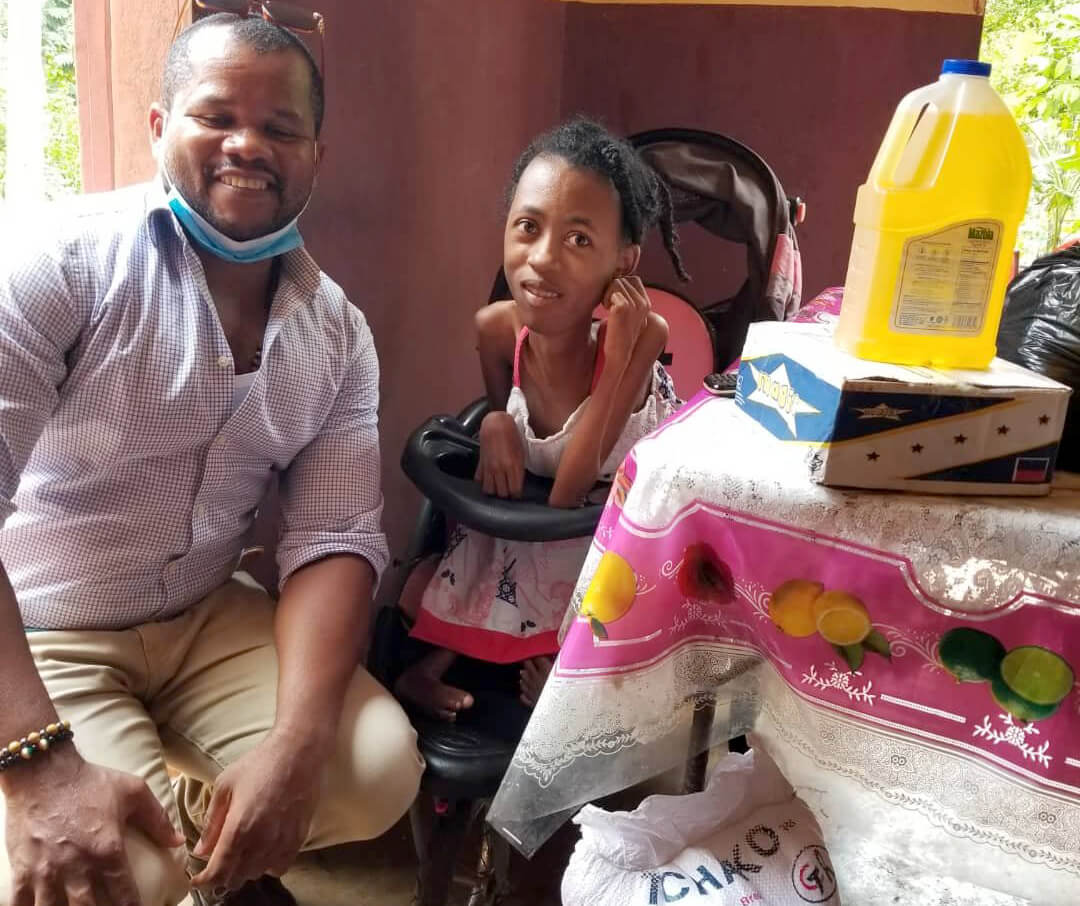 By Christie R. House
November 22, 2022 | ATLANTA
More than a year after a 7.2 magnitude earthquake struck Haiti in August 2021, much of the country is still trying to recover. Certain areas, particularly rural regions in the south and west, are still in need of relief operations, including food, water and medical assistance.
Pierre Auxene, a Haitian community leader in Maslinn, Camp Perin, was recently interviewed by one of the United Methodist Committee on Relief's (UMCOR) partners, the Community Coalition in Haiti. He explained that some people are still living under tarps. "People lost their livestock – their goats, their cows, their chickens – and things are just more difficult. Now the kids go to school, but they have little to eat because agricultural areas were destroyed."
Haiti has been repeatedly hit by natural and humanmade disasters, from the assassination of President Jovenel Moïse a month before the quake struck, to severe flooding and wind from Tropical Storm Grace that wiped out homes the earthquake had left standing. Political unrest and the growth of gangs have caused many people to relocate to escape violence in their communities.
The latest catastrophe is a growing cholera epidemic, in part because water systems and sanitation facilities destroyed by the earthquake and storms have not yet been replaced.
Global Ministries' and UMCOR's ongoing earthquake response includes relief and recovery work as well as support for health facilities. UNICEF reported that more than 80 facilities sustained damage, and a few were completely destroyed by the earthquake.
"UMCOR has a long history of working with partners in Haiti to alleviate suffering," Roland Fernandes, general secretary of Global Ministries and UMCOR, said. "We support the Methodist Church in Haiti's relief efforts as well as ecumenical and nongovernmental agencies in the region. As we know from past tragedies, recovery will have its challenges and will take time, and the magnitude of the need is great. We realize so much more needs to be done. Global Ministries and UMCOR strive to do more in Haiti and are prepared to assist the recovery in the long-term."
Relief, recovery and resilience
UMCOR has been working with Haitian partners conducting emergency relief operations since the earthquake struck. Grants approved in 2022 support recovery projects that work toward permanent housing, better infrastructure and rebuilding of vital community networks. Katie Hills Uzoka, director of International Disaster Response, also described ongoing emergency relief efforts, particularly with the Methodist Church in Haiti (EMH), affiliated with the Methodist Church in the Caribbean and the Americas (MCCA).
Food security is one of the church's major concerns. The church has 11 circuits in Haiti that stretch across the country and reach small rural communities. UMCOR has issued another round of grants to ensure the circuits receive food staples such as rice, beans and oil that EMH delivers to churches, which serve as distribution points. Church staff and volunteers supply organizational and logistical support.
A partnership with the Community Coalition of Haiti provides a series of cash disbursements to some of the most vulnerable populations in Haiti. Beneficiaries use the money for food, school tuitions, debt payment, medical needs and housing reconstruction, depending on what families need.
Papillon C., a beneficiary in the Grande Anse region, received several payments from the coalition. "We are very grateful and thank the coalition for its amazing help," she said. "We haven't been able to rebuild our homes and some still sleep under tarps. We're waiting for them to send more help because we have faith in them, we trust them."
Hills Uzoka acknowledges the benefits of cash assistance and the way that the coalition effectively carries out the distributions and evaluations of their work. But she also notes that they help community groups plan for future emergencies.
"The Community Coalition of Haiti encourages Haitian-led disaster planning activities," she said. "They create a highly participative approach to disaster preparedness plans, and, with UMCOR support, organize local disaster response workshops in 10 communities."
She described a similar approach used by another UMCOR partner, Project Living Hope. As a team rebuilds a vocational school, they are also addressing needs in the community. "The school will be a source for clean water and used for community-based disaster planning as an emergency center and shelter when disaster strikes," said Hills Uzoka.
Habitat for Humanity International has received UMCOR support for building disaster-resilient housing in Les Cayes. This project includes training for people receiving the homes and for the wider community on construction techniques that create buildings strong enough to resist earthquakes and flooding.
Strengthening health care
At the beginning of the year, the Haiti Deaf Academy completed a project with Global Ministries' Global Health funding to provide students, many of whom board away from home, with basic necessities. Deafness is not well understood in Haiti, and many children arrive at the academy with little formal language skills, having never been taught sign language.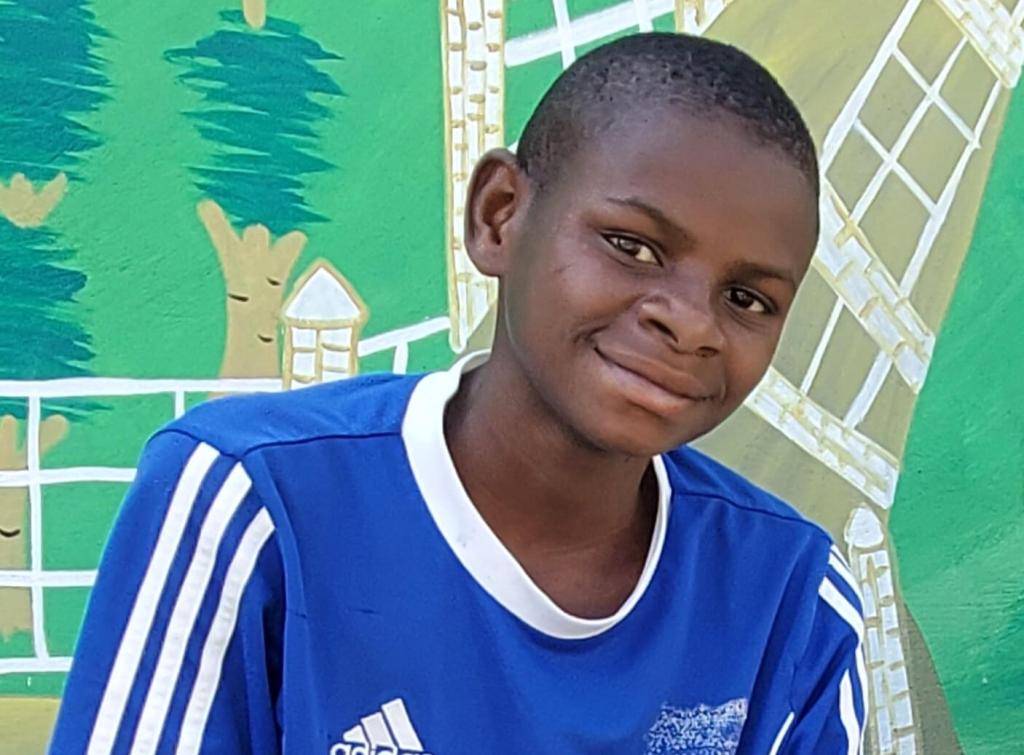 "Haiti Deaf Academy is my family," noted Patrick, one of the students. He has lived at the academy for seven years. "Many Haitians do not accept the Deaf as equal members of the community. We are seen as 'less than.' The academy provides my food and clean drinking water, clothes and access to classroom education and life skills. They have helped me learn sign language and work as part of a team."
Health care, including provision for clean potable water, is another concern for the Methodist Church in Haiti. Global Ministries partnered with the church to provide mobile health clinics and a medical team deployed to churches in the Jeremie and Leon circuits. EMH is implementing a water filtration project in six different locations to provide safe drinking water to the local populations. The project will increase access to an adequate supply of potable water, which is essential for the population to break the cycle of communicable waterborne diseases such as dysentery, typhoid and cholera.
In addition to clinics operated by the church, Global Ministries partnered with Heart to Heart International to provide mobile medical clinics in two more remote sites. While a grant provided medicines, medical supplies and staffing, Kathy Griffith, team leader for Global Ministries' Global Health, indicated that Heart to Heart, which is becoming Grassroots Community Voice Foundation (GCVF), a separate nongovernmental agency in Haiti, provided much more than a simple clinic.
"The whole picture is community participation, preparation for disaster and learning about domestic and gender-based violence," Griffith said. "Heart to Heart has good solid community follow-up, beyond handing out medications from a mobile vehicle."
In addition, Global Ministries partnered with two health facilities to strengthen their work. Felisane Health Center, a facility of Haitian Assets for Peace International (HAPI) in Jacmel, serves a rural area southeast of Port-au-Prince. Grace Children's Hospital, a facility supported by Michigan-based International Child Care, is in Port-au-Prince but also facilitates a small network of rural facilities and mobile clinics.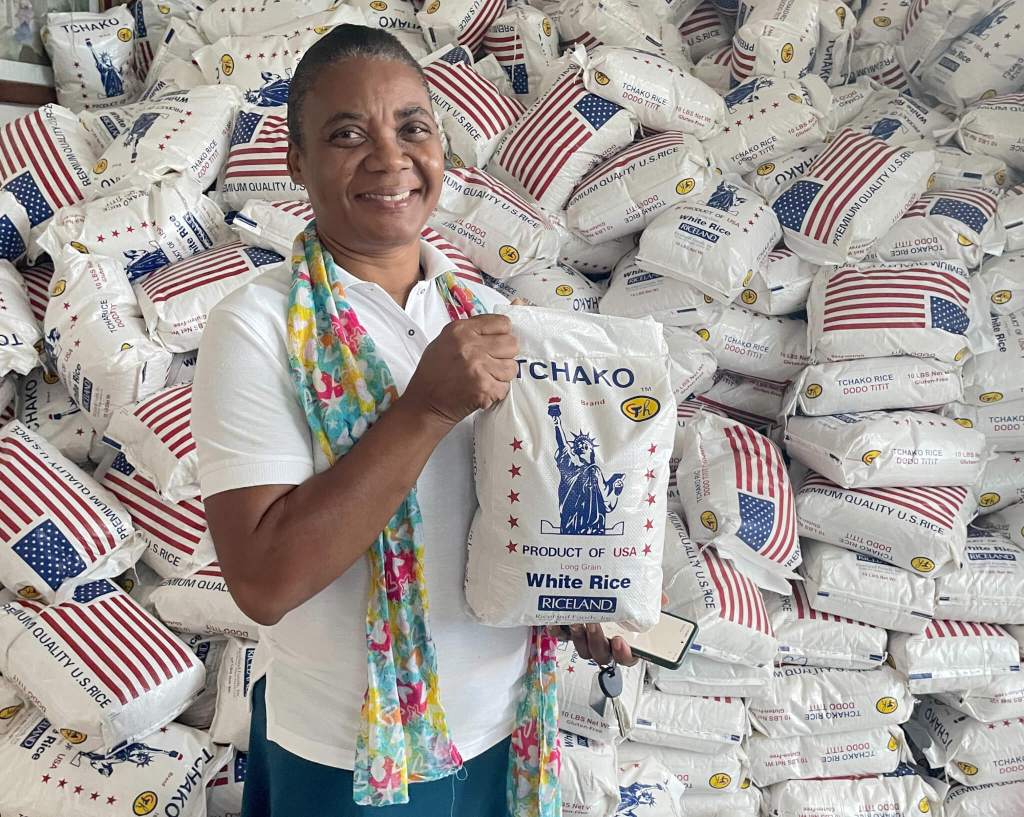 The Felisane Health Center is offering quality prenatal, obstetric and postnatal care with an educational component for the mothers. It also strives to decrease malnutrition in pregnant mothers, infants and children. With Global Ministries' support, the center offers staff additional training in ultrasound and HIV counseling. A grant will help to install two solar-powered water sanitation units for the facility and a separate laundry station.
Grace Children's Hospital offers pediatric and adult diagnosis and treatment for tuberculosis, HIV and AIDS, and general pediatric services as well as an eye clinic. The hospital treats more than 140,000 children annually through in- and outpatient services. The partnership funds medications and personal protective supplies, equipment for the eye clinic, food and bottled water for patients and staff, a water filtration system, staff training in maternal newborn and child health services and support for a nurse to coordinate research for HIV, AIDS and tuberculosis.
According to Len Middleton with International Child Care, the cholera epidemic has closed many health facilities in Port-au-Prince as people leave the city. "The first weeks of October were the worst ever in Haiti," he said. "According to Dr. Josette Bijou, Grace's supervising doctor, everything has stopped, and people are afraid to leave their homes," he said.
"But Grace is still open; seven other hospitals have temporarily closed. We are absorbing those patients, even the government is sending patients."
Currently staff from Global Ministries and UMCOR are coordinating with partners in Haiti to respond to the cholera outbreak, further supporting Haiti's long road to recovery.
Christie R. House is a consultant writer and editor for Global Ministries and UMCOR.
Support the work of UMCOR.
The United Methodist Committee on Relief International Disaster Response program (UMCOR IDR) serves as the primary channel for United Methodist assistance for disasters that strike outside the United States. Global Health, which includes WASH projects for clean water, sanitation and hygiene, continues to concentrate on eradicating preventable diseases, such as malaria, HIV and AIDS and COVID-19, and supporting the most vulnerable populations, including mothers, newborns and children.