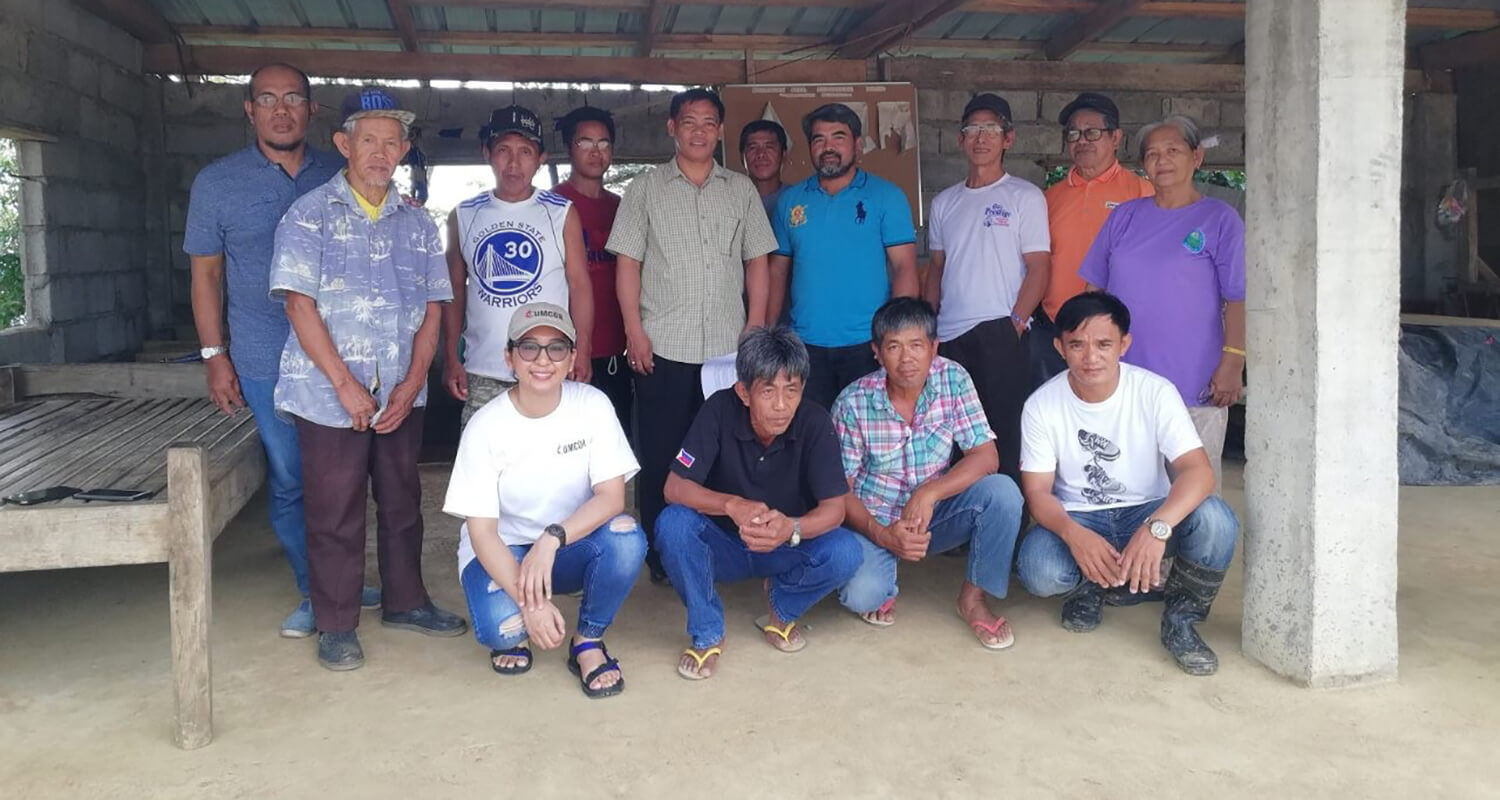 By Christie R. House
Poetry by Myra F. Yesan
November 12, 2019 | ATLANTA
The farmers were tending their rice ponds and then came the typhoon
With howling winds and heavy downpour.
They felt the earth tremble; they heard a thunderous roar.
Right before their horrified eyes, they saw that side of the mountain crumbling down.
Tamac village, Municipality Villaviciosa, Abra province in Philippines, was nestled next to a mountainside in a remote valley of Northwestern Luzon Island. On August 18, 2015, villagers tended their rice ponds and vegetable patches, as they did most days. About 3:00 p.m., Typhoon Ineng (international name "Goni") made landfall on Luzon and took a direct path through Tamac. Six days later, after heavy, unrelenting rain soaked the mountain, a massive landslide buried the newly planted rice fields and washed out the main irrigation system that fed Tamac's fields and surrounding farm lots.
The landside isolated the community of 134 households for several days and forced them to evacuate their homes. Roughly 123.5 acres of land – residential and agricultural – eroded and, while most houses were partially damaged, two houses were completely destroyed. Thankfully there were no human casualties.
Disaster response teams from government and nongovernmental organizations found it hard to deliver relief and other assistance to the upland area. Municipal authorities and geologists from the government Mines and Geosciences Bureau deemed the location too dangerous and unstable to inhabit. They recommended moving Tamac to a location a little over one kilometer away.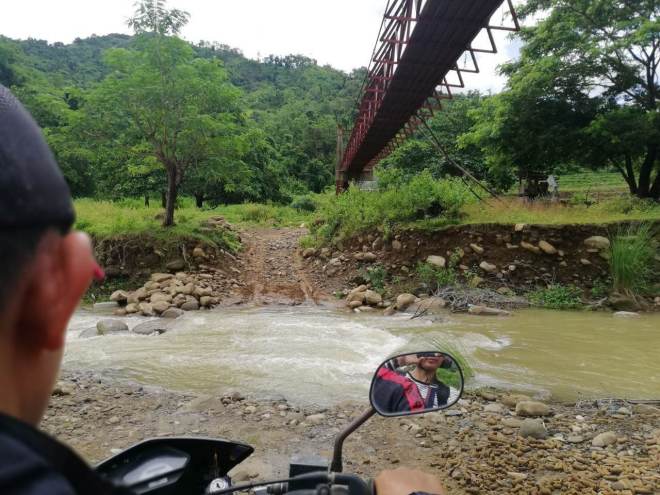 A small village in the Philippines like Tamac is called a "barangay." "Bayan" in the Philippines means a community or nation. An ancient form of community dialogue and cooperation, known as "Bayanihan," is still practiced in Tamac. They call such cooperation "Kumon," and it has helped in their recovery. This tradition requires every household to send a representative for communal projects and activities that need human power. The community started clearing the roads heading to each entry point of the village, while the Department of Public Works and Highways helped clear the roads from the lowlands heading up to Tamac. They also found a spring within the relocation site, where they tapped an additional water supply. And because education is very significant for the children, the community built makeshift classrooms in their new location.
Just as they were recovering from Typhoon Ineng, they received another blow on the night of October 19, 2016, when Typhoon Lawin struck. Many relocated villagers were still sheltered in tents. Trees were uprooted, tent houses were blown away and two new wooden houses were toppled.
Baguio Episcopal Area Disaster Management Office forms a plan
Typhoon. Monsoon. Landslide. Drought.
These are the hazards we talked about.
"What do you need?" we asked.
"Water. We need more water." They replied.
Typically in Abra province, drought conditions set in from February to July. The rest of the year, the province experiences monsoon rain and/or typhoons. People lined up with their buckets and jugs to get spring water, but the spring could not provide enough for everyone. Some villagers had to travel to neighboring towns to fetch water for their families' needs.
The Department of Interior and Local Government began the Salin Tubig program in June 2017, installing a solar water pump system. The villagers felt relieved, yet the following year, they noticed the solar pump could not fill the water distribution tank fully in the drought season.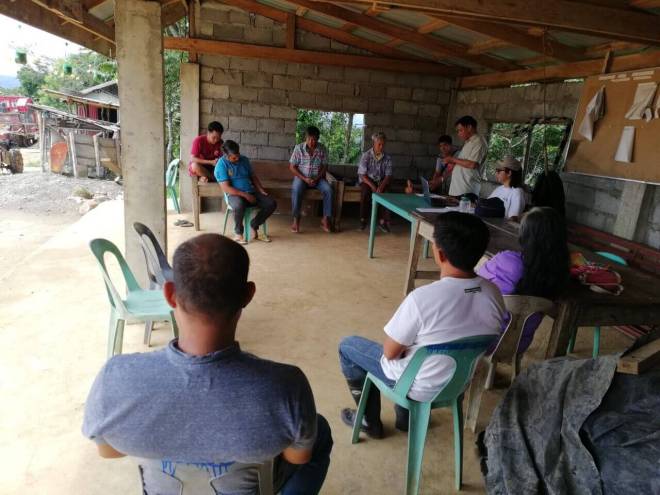 Early in 2019, the Baguio Episcopal Area Disaster Management Office, a UMC-UMCOR partnership office for disaster management, received an UMCOR grant to work to conduct Community-based Contingency Planning with Tamac community leaders, health workers and Tamac residents. According to Katie Hills Uzoka, program manager for UMCOR International Disaster Response, "Community-based Contingency Planning is an approach that allows community members to guide disaster mitigation and management activities, rather than waiting for decisions to be made at higher jurisdictional levels."
"More than three years have passed since I first visited," said Myra Yesan, the Baguio DMO's assistant disaster response coordinator. "Our Ilocos North District Disaster Risk Reduction and Management Team (a district-level group of UMC volunteers for disaster management) initiated the communication and coordination, and the community leader gave us permission to proceed."
Building on the Kumon tradition of this barangay, the community identified and analyzed risks, hazards, vulnerabilities and capacity related to disaster preparedness and response in a participatory session guided by the UMC Disaster Management Office. The community identified the lack of sufficient water as a vulnerability and proposed it as a potential mitigation project for the future. The Disaster Management Office identified this as a priority to serve the needs of a community affected by disaster in multiple ways.
The Baguio DMO developed a proposal to address the water security issue in Tamac by upgrading the existing hybrid water pump and supplementing it with an additional solar pump, installed downstream. The community counterpart agreed to clear and prepare the site for installation. Since cases of dengue have been diagnosed in surrounding villages and the Philippines government declared a dengue epidemic in August 2019, the proposal included the provision of mosquito nets to manage the emerging risk of mosquito-borne infections in the area.
Experiences. Challenges. Resolutions. Lessons learned.
A lot of great things the community has earned.
In spite of all the tough situations they have been through,
The community members are hopeful through and through.

Christie R. House is the senior writer and editor for Global Ministries. Myra F. Yesan serves as the assistant disaster management coordinator for the Baguio Episcopal Area Disaster Management Office.