Part II in a two-part series

By Christie R. House
August 2020 | ATLANTA
Among the 230 grants given by Global Ministries to help communities respond to the coronavirus are a few requested by conference and national United Methodist institutions. These agencies bring years of experience to their specialized mission within their conferences and communities. Part I of this series covered grants received by Gum Moon Residence, Red Bird Mission and Henderson Settlement. Part II covers grants funded by the UMCOR COVID-19 Sheltering in Love campaign to Good Neighbor Settlement House in Texas and Restore Hope Ministries in Oklahoma.
Good Neighbor Settlement House
Good Neighbor Settlement House in Brownsville, Texas, opened its doors in 1953 as a National Mission Institution of The United Methodist Church. This community ministry receives support from the Texas Conference and United Methodist Women. Its mission is to serve the whole community, including the 800 people in the city that live unhoused on the streets.
"Good Neighbor Settlement House provides the only soup kitchen in Brownsville," noted Hugo Zurita, Good Neighbor's executive director. "Good Neighbor is a day shelter. We're open for individuals that need to come in to share breakfast, lunch and dinner every weekday."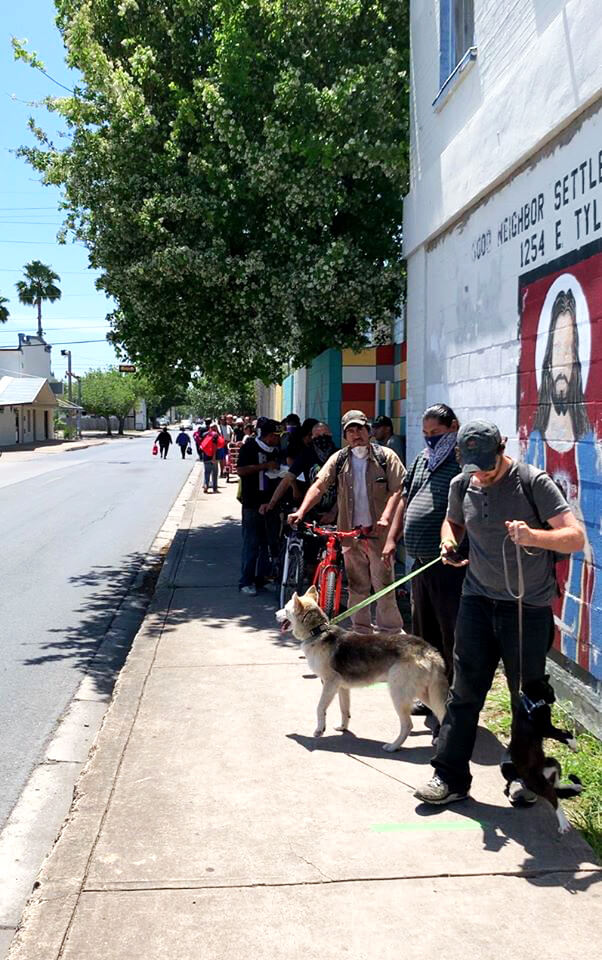 Normally, Good Neighbor serves meals to 5000 to 7000 people in a month. It's street ministry reaches out to others who may not come to the center.
"If they don't come to us, we go to them," Zurita confirmed.
Brownsville is right on the border with Matamoros, Mexico, and many of those seeking Good Neighbor's assistance are Hispanic and Latinx, but the center offers meals to anyone who comes for food.
Good Neighbor's Respite Program aids migrants who have crossed the border and secured release from Immigration and Customs Enforcement. "We pick them up, bring them here, provide a change of clothes and food," Zurita explains. "From here we
contact their sponsors and coordinate transportation, so they can get to their families in the U.S."
As the novel coronavirus spread through Texas, many lost their jobs, and most migrants received no government assistance. Good Neighbor Settlement House now has people lining up around the block to pick up food even before they open for the day.
"With COVID-19, the number of individuals we are serving is overwhelming," said Zurita. "The food pantry tripled its numbers in early April to 300-400 families per day. On a normal day, we might see 50 families!"
The settlement house has other partners as well, local and regional, who have increased their support, such as United Way and the Mesa Llena food bank.
"We are really proud of how the Brownsville community has come along," Zurita said. "We have all collaborated and given our best efforts to serve all the families here in our area."
Restore Hope Ministries
As part of the Oklahoma Conference, Restore Hope Ministries, founded in Tulsa, Oklahoma, in 1978, has expanded its services to fight evictions and keep more people in their homes during the pandemic.
The Rev. Jeff Jaynes, executive director of Restore Hope Ministries, says that even before the rise of COVID-19, Tulsa had one of the highest eviction rates in the U.S., an average of 1,200 per month.
"We are already seeing a flood of evictions," he said, "and we are sand bagging as much as we possibly can. But we are hoping to build a 'levee' long-term to prevent homelessness for the whole community."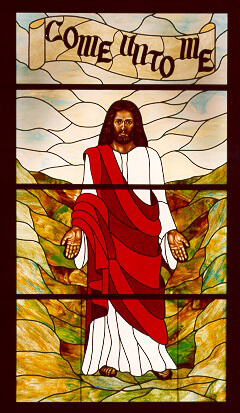 "We are already seeing a flood of evictions," he said, "and we are sand bagging as much as we possibly can. But we are hoping to build a 'levee' long-term to prevent homelessness for the whole community."
Jaynes said Restore Hope Ministries is the only agency in the state that provides consistent rent assistance and does so with a 99% success rate. Individuals and families assisted by Restore Hope stay out of shelters and avoid homelessness.
Sometimes landlords come to Restore Hope Ministries for help. Recently, Terry Buckner contacted Jaynes to see if Restore Hope could help him prevent eviction of a tenant. The tenant, a veteran, was months behind on his rent. The tenant's wife had died, and he was struggling. Restore Hope Ministries provided rent assistance and connected the tenant to veteran service agencies that knew how to help him. He was overwhelmed when he learned his rent had been paid.
"We are thankful to UMCOR and the church," Jaynes explained. "the best things that we do as the UMC are when we can come together, help people in need and reflect the kingdom of God to the community. We're thankful for partnership."
Christie R. House is a consultant writer and editor with Global Ministries.