ATLANTA – Ekaterina* and her two young daughters fled the Donetsk region in 2022 a month after Russian forces invaded the region in March. She and her community were helping displaced neighbors from Volnovakha city, who arrived daily after fleeing Russian troops and fierce violence that overwhelmed their city.
Receiving news that the same troops were advancing and would soon reach her town, Ekaterina packed whatever she could and left with her children, her elder relatives, a brother and sister and their families. They reached Dnipro, Ukraine's fourth largest city, west of Donetsk, not knowing what would come next.
"We were not even going to Dnipro; we were going nowhere," Ekaterina explained. "We left late, and when we arrived [in Dnipro region], it was already curfew. We turned to the first military personnel in the village; they put us up in a hotel for free and we stayed for three days. Thank you to the residents – they welcomed us very well."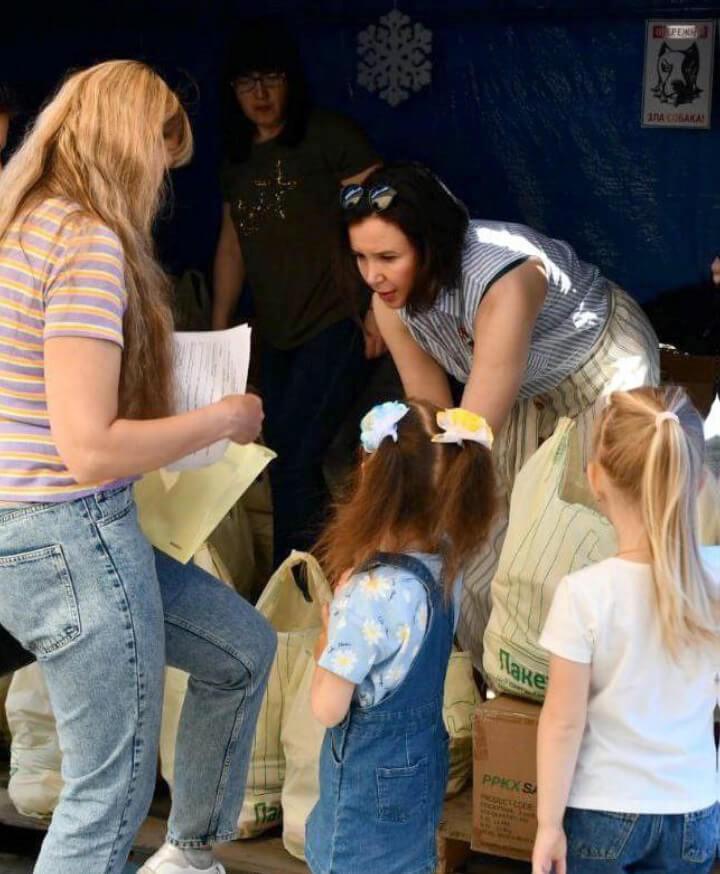 Ekaterina found help at the center for displaced persons, supported by International Orthodox Christian Charities (IOCC) with funding from the United Methodist Committee on Relief (UMCOR) and run by IOCC's local Orthodox Church partner, Eleos-Ukraine.
At the center, she received a humanitarian kit, which included food and nonfood items, plus psychosocial and legal support services. Individual sessions with psychologists helped her learn how to better manage the stress she experienced during the war, while meetings with lawyers showed her how to get the documentation she needed to register for the state Internally Displaced Persons (IDP) support program.
Instead of moving on, Ekaterina's family decided to resettle in Dnipro. The adults found work and rented housing, and the children entered school.
Later, Ekaterina learned that on April 1, exactly one day after they'd left, their hometown had been bombed. According to her, 600 people of the original 8,000 residents remain. Ekaterina is not sure there is anything left for her and her family in the Donetsk region. As a way of giving back, her family volunteers at the IOCC center that first welcomed them.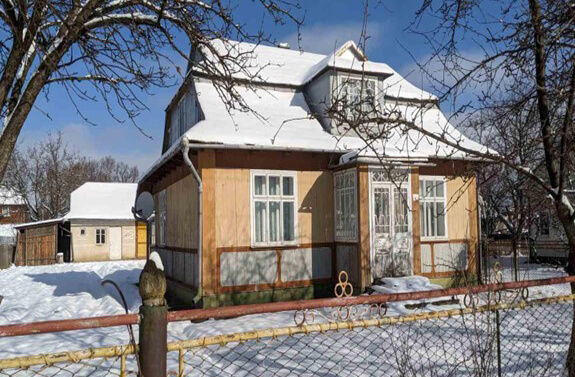 With UMCOR's support, IOCC has also reconstructed and strengthened permanent shelters for displaced families. Through this one grant, UMCOR's support has likely reached an estimated 73,000 people with emergency supplies, food, water and shelter, as well as legal and psychosocial help as they adjust to life while their country is at war.
Removing dangerous threats to life
A second large UMCOR grant has aided the work of the Mines Advisory Group (MAG), an organization that finds, removes and destroys landmines, cluster munitions and unexploded bombs from places affected by conflict. MAG also educates residents about unexploded ordnance and how to recognize the various types.
Exploded and misfired bombs, landmines and missiles literally cover the ground in many places across Ukraine. Ukrainian authorities calculate that nearly 30% of the country's territory is contaminated with explosive ordnance, with the number of accidents in 2023 steadily increasing each month.
The head teacher of a school in Mykolaiv that participated in the awareness sessions noted: "The risk education lessons for our children are invaluable. These are lessons not just for now but for life because we know that unexploded ordnance and landmines might be a problem for our country for many years."
In early November, the Ukrainian authorities officially accredited MAG to undertake survey and clearance activities. Forty-four deminers were already in training and are ready to deploy.
Many of the deminers are from Mykolaiv, and, given most men of fighting age are currently on the front line, women are training to become deminers for the good of their communities.
"I used to be a businesswoman," Vera*, from Mykolaiv said. "I decided to become a deminer because honestly, I believe I'm not brave enough to be a soldier. I'm looking forward to going into a real minefield…I know there has been heavy use of landmines."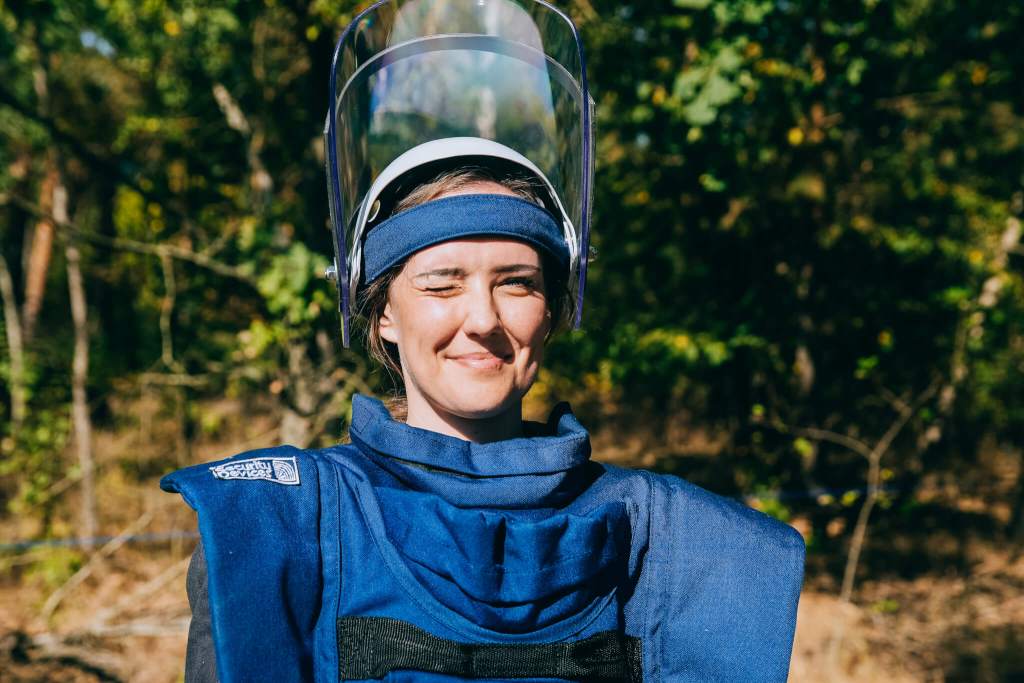 United Methodist Church in Ukraine plans on long-term care
Since the beginning of the war, The United Methodist Church in Ukraine has stretched its resources and grown in its expertise in caring for IDP populations. In various localities – where this small church of a few congregations has connections – pastors, congregants and volunteers have welcomed, fed, sheltered and aided displaced people in many ways. United Methodists from the wider connection of congregations around the world have partnered directly with the Ukrainian UMC and through UMCOR to increase its capacity to serve many neighbors.
Tens of thousands of these IDP neighbors congregate in Zakarpattia Oblast, in Western Ukraine, living in private accommodations and shelters. Many people reside in open shelter accommodations unsuitable for life in the long-term. In this context, the UMC in Ukraine has provided temporary shelter in various leased locations in the Uzhhorod area of Zakarpattia.
Hundreds of IDPs have been accommodated by the Ukraine UMC since February of 2022. Supporting the church in establishing a permanent shelter facility will help them defray costs associated with this ministry and assure that the space can be dedicated to social programming moving forward. The most recent grant from UMCOR to the UMC in Ukraine will enable the purchase of a hotel, which will become a Methodist Center for care in the region.
Private, clean and safe accommodations for displaced families will be a humanitarian need in short supply in Western Ukraine for the foreseeable future. In the long-term, the facility will be utilized for social ministries and eventually support other missions of the church.
*Names changed to protect identity.
Christie R. House is a consultant writer and editor for Global Ministries and UMCOR.
International Disaster Response
United Methodist Committee on Relief International Disaster Response and Recovery (UMCOR IDR) serves as the primary channel for United Methodist assistance for disasters that strike outside of the United States.
Make a gift to help UMCOR provide for the basic needs of people and communities devastated by both natural and humanmade disasters.