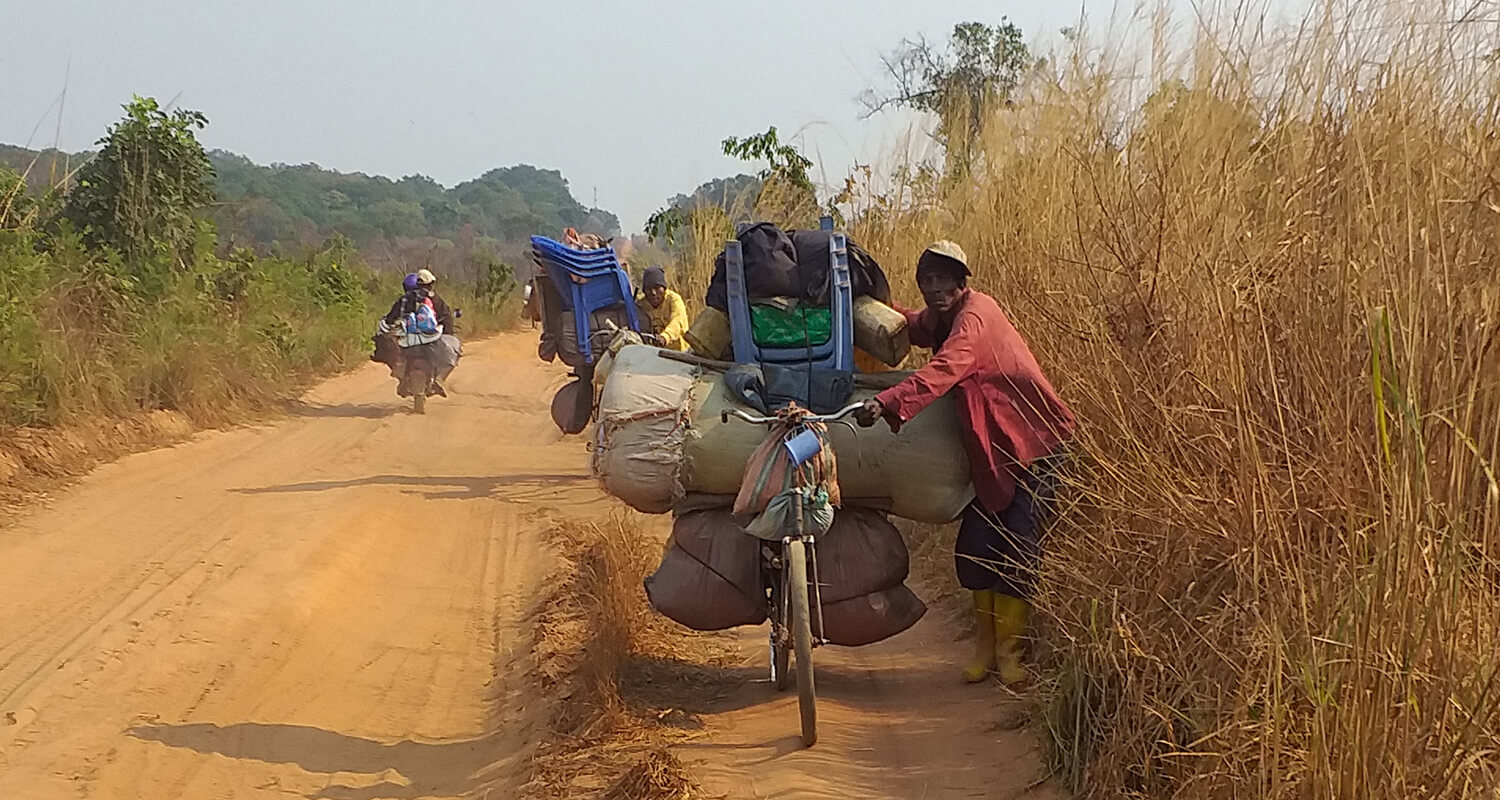 By Lorraine Charinda
January 2019 | ATLANTA
I used to hear stories from travelers who came from different districts across North Katanga, Democratic Republic of the Congo, where I work as a missionary. They'd tell us about the bad conditions and dilapidated roads they'd encountered. To me, these were tall tales. I did not really understand what the farmers and church members with whom we work endured just to reach us at the Kamisamba farm and mission station until I took a trip myself.
In June 2019, I set off with my team on motorbikes to visit locations across three districts. I was excited to embark on the journey, but despite what others had told me, I did not expect the extremely poor road conditions that complicated our journey. I remember the first 16km (nearly 10 miles) we traveled felt like an eternity. It took us almost two hours to cover that distance!
I began to panic. How much time would it take us to reach our target 200km (124 miles) away? As we covered 40km on sandy roads, sometimes riding the railroad tracks, it hit me that this is an everyday experience for the majority of people in North Katanga and for many of those who came for training on the Kamisamba farm. How can I better serve people and fulfill my mission if I complain at every discomfort and disbelieve the very people who have navigated these conditions the better part of their lives? I found new respect for them. Some used bicycles to get to the same destinations we reached, with a lot of bundles tied to every tiny bike surface. It would take them days to reach their locations, but they never gave up and their optimism was infectious.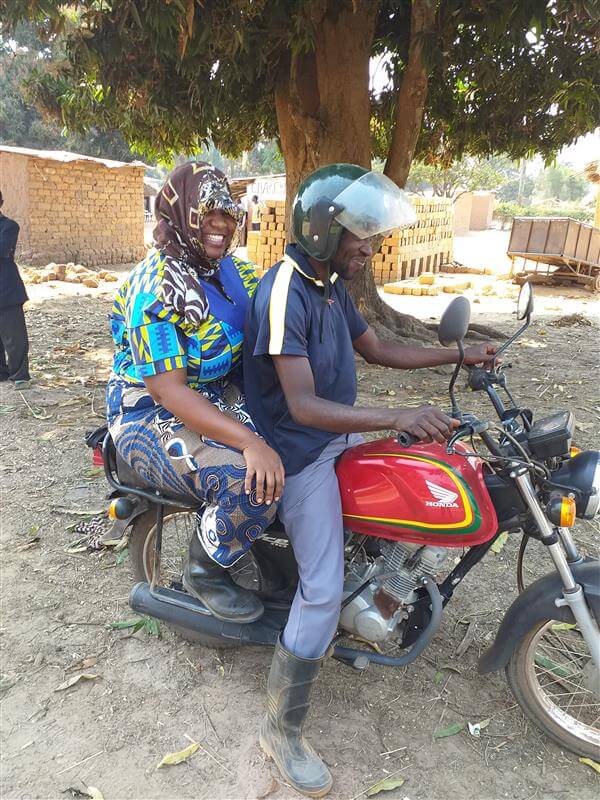 It gave me strength, and I kept telling myself, "This is the life of a missionary." We serve in communities far from home, and our experiences humble us and change our views of the world. I am happy to be part of this journey as it teaches me how to build stronger relationships with the people I serve and makes me appreciate every little thing I used to take for granted.

Monitoring and evaluation visits
Our journey took us to different places with different projects. We visited hospitals, clinics, schools, a university, farms, gardens, nutrition centers and churches. It has been a great experience to see the work in the districts. The zeal and aptitude of these many groups give us hope that our vision of development is not far from being fulfilled. Although most lack the resources and skills needed to achieve this vision in full, they have passion and create strategic plans to develop their communities. Some are doing the best they can under the conditions in which they operate – and with great support they can reach higher.
The nutrition center in Kamina, Ville District, cares for malnourished children, helping nurse them to health and giving advice to their mothers on the types of foods to give them to keep them healthy. In some instances, they also assist breastfeeding mothers to maintain good health.
After receiving training at Kamisamba training center, trainees from the Kime District initiated a vegetable project. They plan to buy cows for ploughing the fields from the proceeds the gardens bring in, helping to increase production for cash crops. This in turn will initiate more projects in their district.
We interviewed Dr. Katongolo at Kabongo Hospital in Lubyai District. The hospital receives as many as 600 patients per month. Some come from other districts to receive health care.
Kamisamba Farm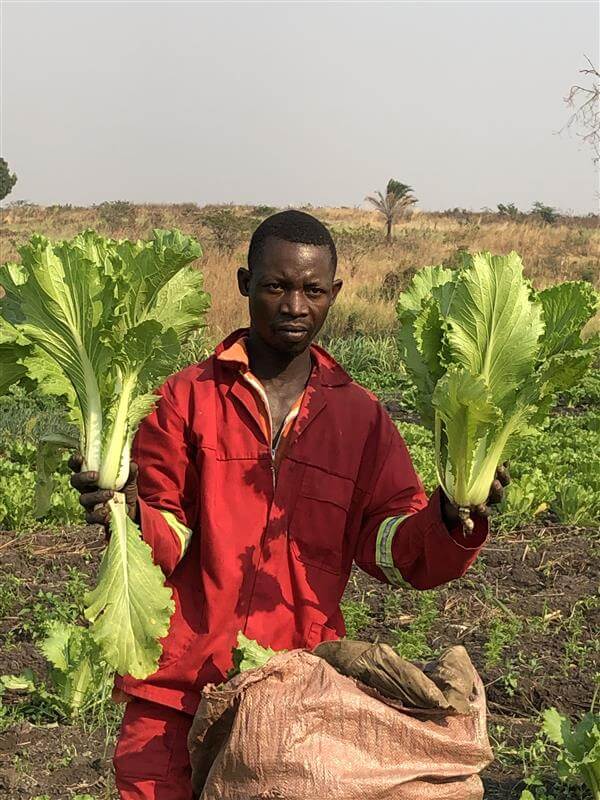 Back at the mission station, we harvested our maize, a variety of corn. We supplied the North Katanga Annual Conference (about 900 people) with maize and vegetables for the duration of their five-day annual conference and, in addition, we supplied the pastors' school, which also lasted a period of five days.
An outbreak of disease occurred in the district and we lost nine pigs. We were lucky to control the outbreak before it wiped out our entire section, as it has on other farms. We still have 40 pigs left. Renovations to the pigsties continue. A new project is underway in which we are constructing three fish ponds to start fish breeding.
Lorraine Charinda is a missionary from Zimbabwe serving as an agricultural rural economic development specialist in the North Katanga Episcopal Area. She earned a Bachelor of Science degree in agriculture and natural resources from Africa University in Zimbabwe and a Master of Science degree in agricultural economics from the University of Namibia.