By Christie R. House
October 9, 2019 | ATLANTA
Traveling always teaches us something about ourselves. Over the years we have seen many volunteers come. Some find adventure, some find relaxation, some find purpose, many find friends – but only a few find themselves and home. – Elizabeth Soard


Since 2012, Eric and Elizabeth Soard have served as commissioned missionaries in Tanzania. Assigned to the North Central part of the country, they help congregations in the communities of Mwanza and Tarime develop ministries that consider the physical, spiritual and cultural needs of the people they serve. Started by outreach from the North Katanga area of The United Methodist Church in 1989, The United Methodist Church in Tanzania is a relatively new and growing spiritual community.

"As missionaries, we believe that we are the builders of foundations," is how the Soards describe their work. "Our job is not to do everything for everyone, but to help get things started. We are here to work with local people and churches to develop what the Holy Spirit already has going on in their communities."

They support the church as it moves toward self-leading, self-replicating (locally led church planting), and self-sustaining ministries, believing that established and equipped churches fulfill God's work in their local communities.Ministries they've helped to start include Our Father's House in Tarime, Tanzania, which works to reunite street children with their families and support them within their family structure through informal education and recreational activity.
Emmanuel Center for Women and Children, also in Tarime, is a ministry of Gamasara United Methodist Church. Opened in 2013, the center empowers women through skills-training and worldview transformation to decrease the rates of gender-based violence and child abuse in the Gamasara area. Community education focuses on women's and children's rights and development projects that improve their lives in areas of income generation and health.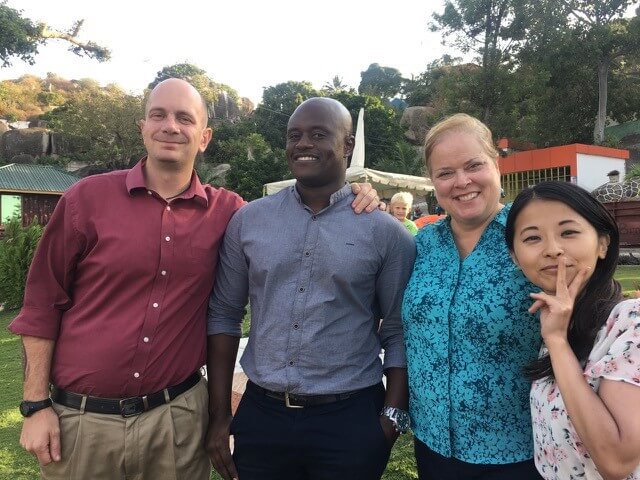 In 2017, the Soards helped the Tanzania UMC open Wesley College in Mwanza, Tanzania, where the Soard family lives. The college offers courses in theology and leadership development, information and communication technology, business administration and marketing. Staff and faculty consider the educational needs of students who could not attain formal education and degrees because of family or economic circumstances. They, too, become exceptional leaders in the church and community.
These ministries, church building projects and other programs receive volunteers from different countries. Part of Elizabeth's work is to coordinate and welcome the volunteers coming to their area.
Before becoming global missionaries, Elizabeth and Eric volunteered for mission service in Tanzania, working at the Angel Orphanage and Angel Secondary School in Tarime. Elizabeth has a deep understanding of what volunteers need to know to make a difference in the time they spend in Tanzania.
Short-term service can mean long-term results
When Kimberly Watson from the North Texas Conference arrived in Tanzania, Elizabeth Soard was amazed by her energy and spirit, even after 30 hours of travel. "We quickly became friends as I introduced her to Mwanza," Soard noted.

Watson, an experienced businesswoman, contacted Global Ministries' Mission Volunteers office for advice and assistance with mission service. Mission volunteers, who pay their own expenses, can serve short or longer terms, two months to two years, depending on their means and availability.
The Mission Volunteers office matched Watson with Wesley College's Tukuwe Entrepreneurship Center. During her visit, Tukuwe piloted three businesses through the incubator and coordinated its first stakeholder's meeting to introduce the idea of entrepreneurship to the wider Mwanza community.
"This may sound like a simple step," Soard explained, "but nothing here is simple, and the quick development of the business incubator from idea to reality shows a passion for work that Kimberly and Noel Chomola, Head of Business and Entrepreneurship at Wesley College, both have." While in Tanzania, Watson worked with Noel to meet with local businesses, create a financing model for the incubator and the businesses and identify the most common challenges for small-to-medium-sized businesses in Mwanza.
"After two months and quite a bit of work, Tukuwe is shaping up and getting ready to officially launch," Soard said. "Kim headed back to the U.S., and some of us in Mwanza are forever changed."
Global Mission Fellows make an impact
Global Mission Fellow Bernadette St. Amand, from Louisiana, served with the Emmanuel Center for Women and Children from October 2017 to June 2019. Global Mission Fellows are young adult missionaries who serve in international or U.S. placements for 18 months to two years. She also worked with Elizabeth and Eric Soard, and she met other GMFs, volunteers, and fellow missionaries along the way.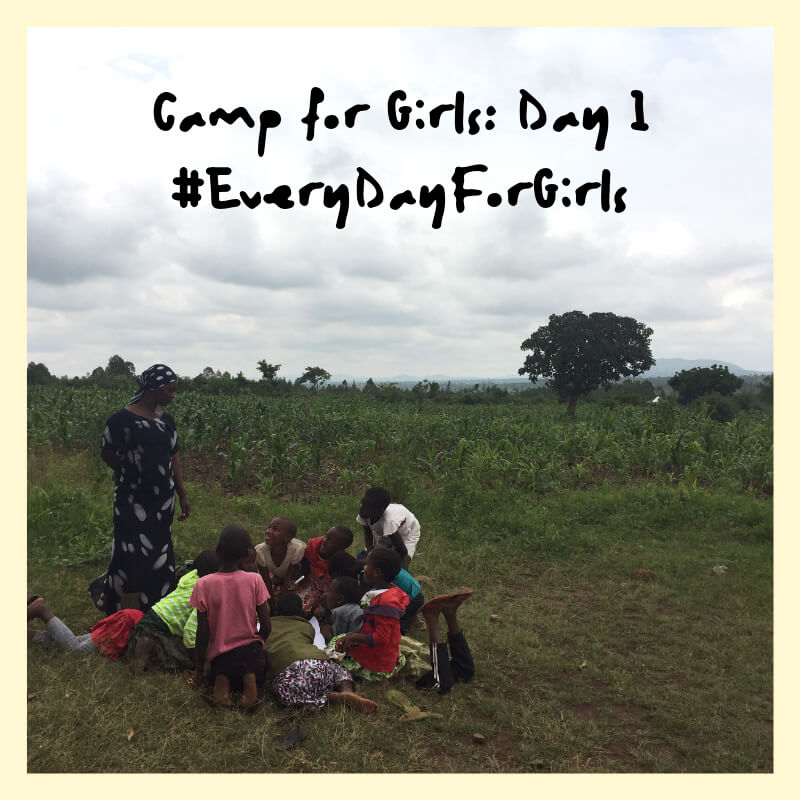 St. Amand learned a little Swahili and a lot about entering the community and working within the Tanzanian culture. "In the months I have been here, I have heard stories of domestic violence, female circumcision, and early marriage. I have heard the reasons that children leave school before they are teenagers, or never go to school. I have heard women share their struggles with trauma, who are silenced by a culture of fear that so often denies these wounds we cannot see," St. Amand wrote in her newsletter.

A major event for St. Amand and the center was Kambi ya Wasichana, or camp for girls, that took place in December 2018. The camp, a coming of age rite for young women, focused on families who were open to supporting an alternative to the traditional female circumcision ceremony. St. Amand indicated that slow steps have taken place over time to develop this event. Emmanuel Center welcomed involvement of representatives from spiritual, professional, health, community and government organizations in Tanzania and from other African cultures to prepare for the camp.

The center partnered with Hope for African Women, a Nairobi-based organization, for advice and expertise. Global Mission Fellow, Leah Wandera, who worked with the organization, traveled from Kenya to participate. Wandera is now a World Communion Scholar studying at Perkins School of Theology in Dallas, Texas.

The center trained 16 community facilitators to help other community members consider alternative rites of passage to this traumatizing cultural practice. "Our strategy is to meet people in the places they already are (both physically and emotionally). There is a common culture of shame used as a means of control within families and in larger community settings. Our facilitators and others who work with us from the community take great social risks by vocally standing against these practices that are generally supported and identified as normal by the communal majority."

While 40 girls registered, about 83 participated in the camp. Elizabeth Soard attended the last day of the camp. "Female circumcision is a rite of passage and therefore it is not enough or even helpful to tell people to stop," she explained. "The girls camp went above and beyond that as it brought girls together to avoid the ceremonies of circumcision, but also to give them an alternative view of maturing within their culture. Women from their community, trained as facilitators, came together for a week to help the girls understand their place in the community and world."

St. Amand confirmed, "Of the 83 girls who attended, we have confirmed that only three were circumcised. This is an indicator that contact with parents and families is making a difference."

The center also provided counseling and healing (physical and emotional) for those girls whose families chose to participate in the circumcision rituals.

While St. Amand's term of service with the Emmanuel Center has come to an end, a new Global Mission Fellow, Sylvie S. Wa Nkulu, arrived this fall to continue the work. Nkulu, from the Democratic Republic of the Congo, has a master's degree in Peace and Governance from Africa University in Mutare, Zimbabwe, and she is discovering her own unique ways to contribute to the church and community in Tanzania.

Christie R. House is the senior writer/editor for Global Ministries.