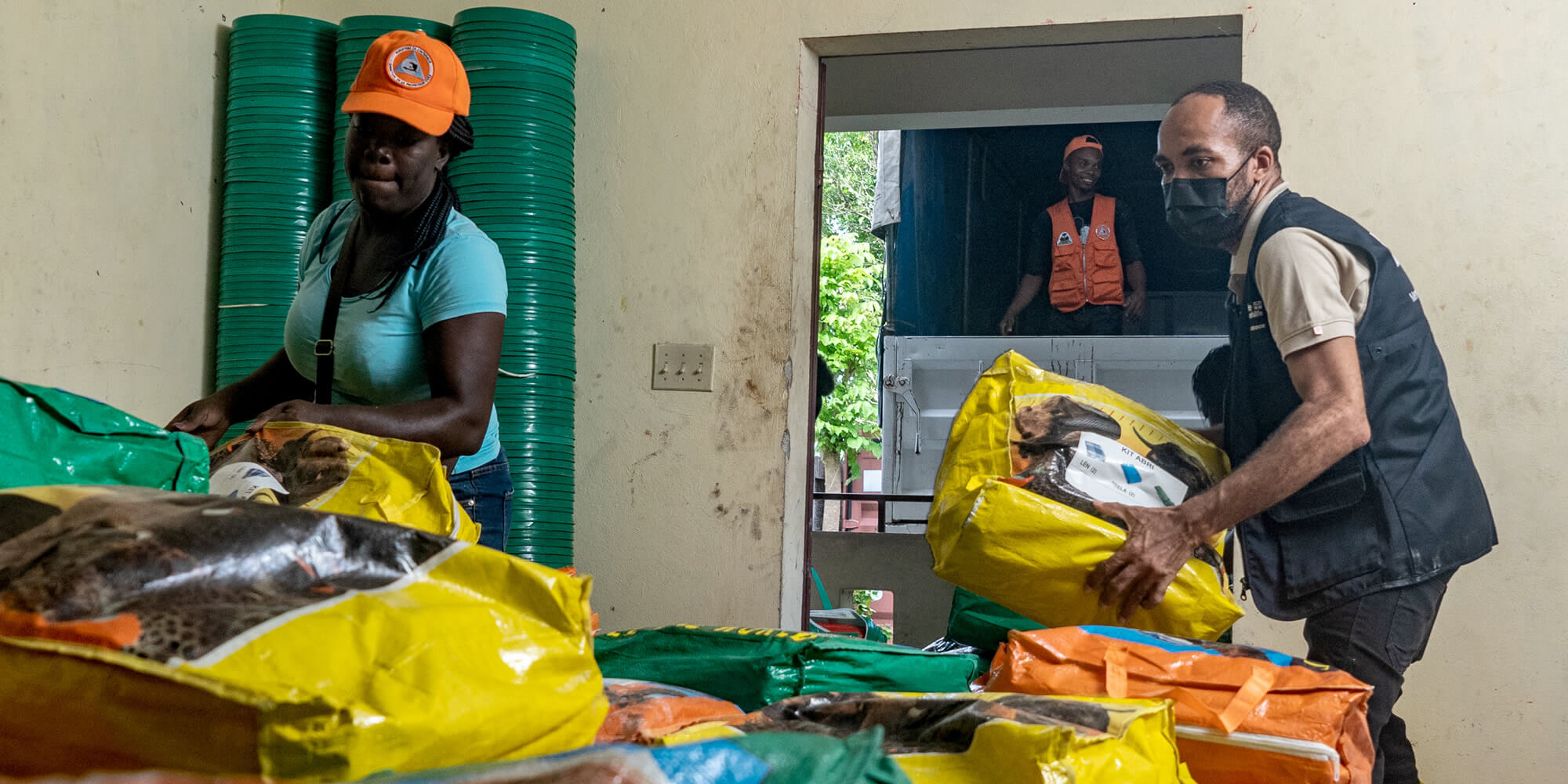 By Christie R. House
February 7, 2022 | ATLANTA
Global Ministries and the United Methodist Committee on Relief (UMCOR) continues its efforts to help Haitians recover from the August 14, 2021, earthquake and Tropical Storm Grace, which dumped 10 inches of rain on Haiti just two days later. According to UNICEF, more than 2,200 people died in the magnitude 7.2 earthquake and more than 12,000 were injured. The infrastructure loss, with 70% of schools damaged or destroyed and nearly 60 health facilities inoperable, is making recovery long and difficult.
UMCOR has released a series of grants since August 2021 to assist with relief and recovery efforts, working with partners inside the country.
The most recent grant, which targets food insecurity, provides emergency food rations to an estimated 5,000 or more people affected by the earthquake. Nearly six months after the quake, people are still living in tents outside their destroyed homes and 26,000 continue to live in government shelters. This grant assists the Methodist Church in Haiti (EMH "Eglise Méthodiste d'Haïti" of the Methodist Church in the Caribbean and the Americas) to use its network of local and village churches in regional circuits as distribution points for food distributions in 13 of the most affected areas of the country. Methodist circuit superintendents coordinate the project.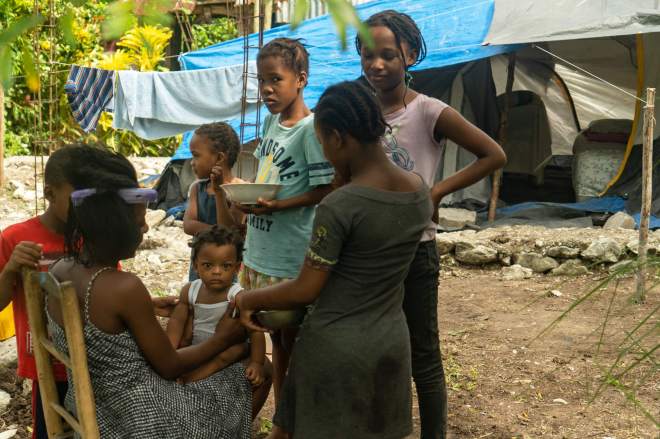 Basic food stuffs include rice, beans and oil, procured in Port-au-Prince and then transported to churches participating in the food distribution project. Careful planning with local congregational stewards ensures that the rations are unloaded in secure places in each circuit. The circuit superintendents coordinate with local congregations and pastors for pick-up and distribution. EMH estimates this project will reach 1,140 households (about 5,000 individuals).
Another recent grant approached food security in a different way by focusing on street vendors who lost their equipment and supplies in the quake. RADIKAL, a partner in Camp-Perrín, has been working to improve food security through microenterprise. Before the quake, RADIKAL had developed a network of street vendors, which the organization trained in sanitation measures and providing quality food at affordable prices, but many lost their businesses after the quake. This grant procures clean cookstoves, tents, tables and cooking utensils to help the recovery of 100 vendors.
At this time, many Haitian households cannot afford groceries for the home, but they have enough to purchase food from street vendors to feed their families. Having street vendors up and running will help the vendors and increase food security for earthquake survivors living on little income.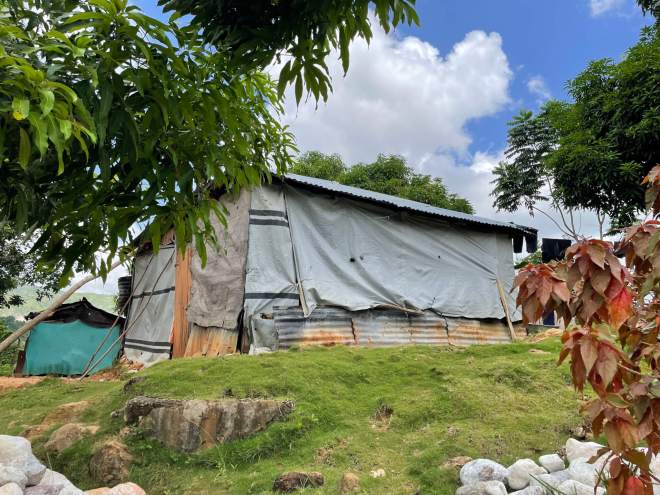 Earlier grants in 2021 focused on emergency food relief, equipping health care facilities, supplying clean water and working with partners who distributed cash grants to help families with their most urgent needs.
In late 2021, a large fire swept through Port-au-Prince, affecting about 200 homes in the area of the Methodist New College Bird. An emergency grant to EMH has helped to provide food and assist a high school in the area to open a kitchen to feed survivors.
Christie R. House is a consultant writer and editor with Global Ministries and UMCOR.