By Kudsai Chingwe
February 21, 2023 | OLD MUTARE
I am confident of this, that the one who began a good work among you will bring it to completion by the day of Jesus Christ.
Philippians 1:6
A state-of-the-art outpatient department, kitchen and 120-panel solar system are among recent additions at the United Methodist mission hospital at Old Mutare, East Zimbabwe Conference.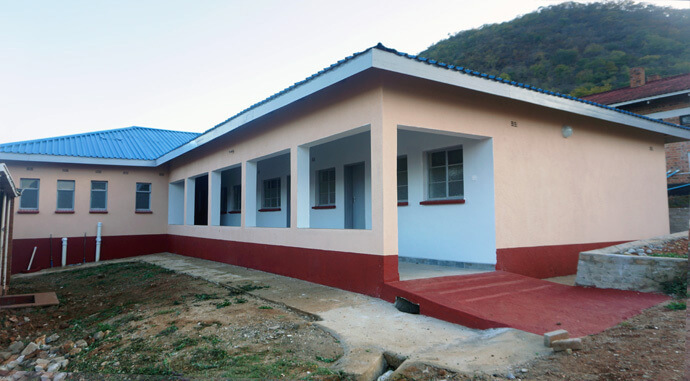 The United Methodist Board of Global Ministries' Global Health unit has supported the Zimbabwe UMC Health Board revitalization of clinics and facilities over a number of years. Since 2019, several facilities have benefited from health system strengthening, which includes a whole and integrated approach to health care, such as training for staff, water, sanitation and hygiene (WASH) improvements, renewable energy sources, rebuilding of vital facilities and better collection of data and evaluation methods.
"We are seeing God's hand in all these developments," said the Rev. Tafadzwa Musona, the United Methodist district superintendent in Mutasa Nyanga, the hospital's district. "This has proved to us that God is not limited by economic conditions. He is capable of doing great developments, even in a harsh economy."
Pleased with the achievement, hospital administrator Monica Nzarayebani marveled at the hospital's new look and outpatient department. "It is spacious and houses many departments and consultation rooms under one roof, thus meeting Ministry of Health and Child Care standards."
The comfortable waiting area, Nzarayebani added, "can accommodate many patients in the shade, unlike before when they used to sit on the veranda. Rooms are designated for consultations, medical personnel, neurosurgery and a matron's office."
"Triaging is now very simple and short," she said. "An emergency room is now available for prompt attention to serious patients."
She added that the outpatient department is connected to the maternity, family and child health departments. "The waiting mothers' shelter is now complete, enabling the hospital to serve areas outside our catchment area."
The 60-capacity facility is usually full, often overflowing.
Without a need for hasty transfers to Victoria Chitepo Provincial Hospital, Old Mutare is receiving patients from other areas including urban Mutare because power is always available from a recently installed solar system. It assists with energy backup and lighting and maintains refrigeration for vaccines, especially those for children under age 5. The maternity ward now has back-up power for deliveries any time of day or night, and solar power aids specimen preservation. All tests are now being done at the mission hospital.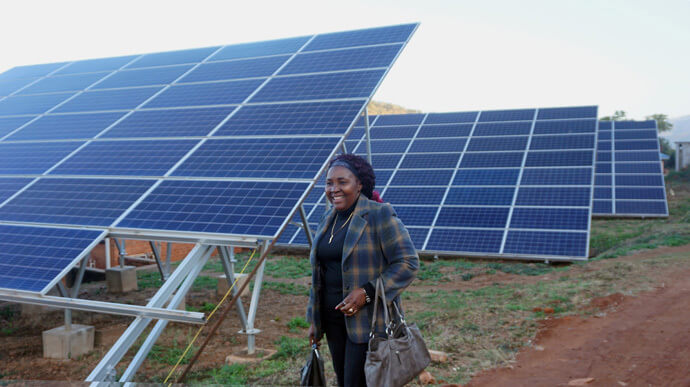 With the government complementing the church's efforts, the hospital has almost reached its staffing goal of 40 nurses. Twelve of the nurses are midwives, Nzarayebani said.
The Rev. Tadeus Lawrence Mwadiwa, station chair for Old Mutare Mission, expressed joy and gratitude. "All these developments," Mwadiwa said, "have made us proud as a church, and the hospital is now close to (becoming) a provincial hospital."
An additional grant from Global Health will be used to renovate Old Mutare's operating room this year.
Kudzai Chingwe is a communicator for the United Methodist Zimbabwe East Conference.
Global Health
Through United Methodist conferences and health boards, Global Ministries works to strengthen whole networks of health responses, from revitalization of facilities and staff training to building better water sources, developing sanitation facilities and promoting nutrition. Global Health concentrates on eradicating preventable diseases, such as malaria, HIV and AIDS and COVID-19, and supporting the most vulnerable populations, including mothers, newborns and children.
A gift to Abundant Health, Advance # 3021770, will support this work and other life-saving health interventions around the world.