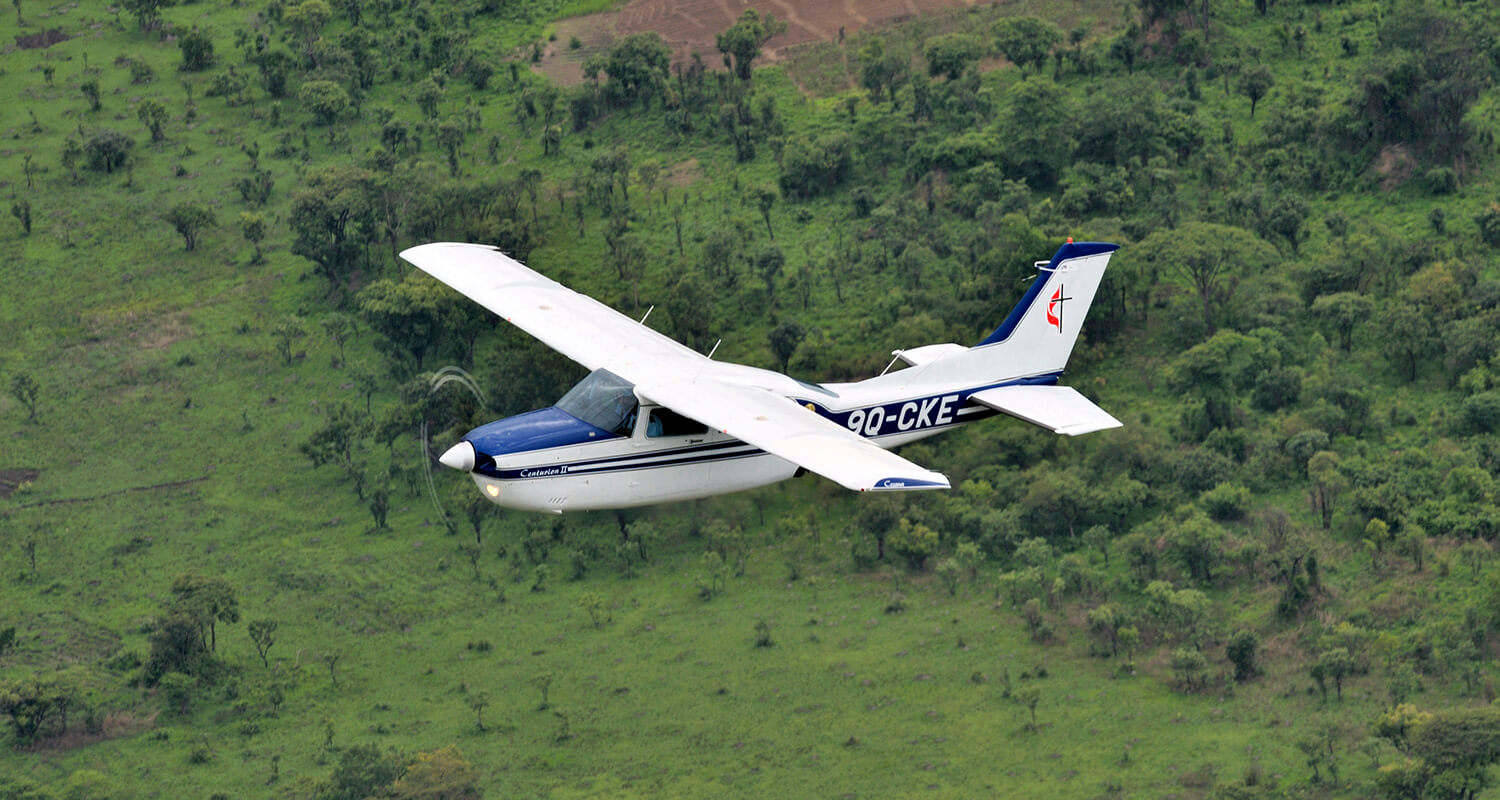 By Eveline Chikwanah
Congo is the second biggest country in Africa with vast expanses of land virtually inaccessible by road, especially during the rainy season.
It is here, in areas where it may take more than a week to navigate a distance of 600 miles, that The United Methodist Church aviation ministry Wings of the Morning plays a vital role — flying patients, medical supplies and church leaders to remote villages or big cities. Rukang Chikomb, 48, a missionary serving through the United Methodist Board of Global Ministries, is a pilot who has been providing lifesaving service in the South Congo Episcopal Area, which includes Zambia, since 2001.
"I once flew a pregnant woman from a village to the city for an emergency cesarean-section operation, as she had complications. She safely delivered a daughter who is now 7 years old. Every time the daughter sees me in her village, she thanks me for saving her life," Chikomb said.
This is one of the joys of his service in the aviation ministry.
"If you save one life, it is a fulfillment of your call to make a difference," he said.
"Some days, it is rough. You may want to save somebody's life but then you are not a doctor, you are just a pilot," he said.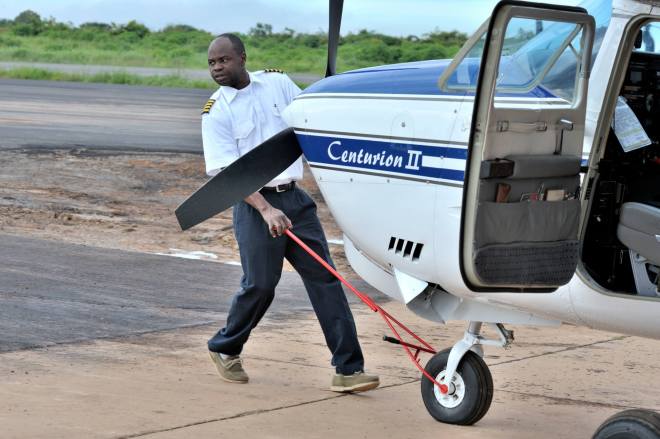 "In rain season, it would take more than a week to travel by road from Kapanga to Lubumbashi, a distance of 1,000 kilometers. In some places, there is no road; it does not exist. It's just a trail," Chikomb said. He covers the same distance in two and half hours.
His Cessna Turbo 210 N plane carries six people including himself, and up to 400 kilograms (nearly 900 pounds) of cargo. He is instrumental in getting life-saving medication to remote villages that would otherwise be inaccessible by road.
Chikomb also ferries the seriously ill patients from rural primary clinics to bigger health facilities where they can access better and more comprehensive treatment.
In his service, he has seen rural clinic workers improvise on the available resources in order to save lives. One striking memory is the photograph he keeps of two premature babies lying side-by-side in a cardboard box.
"That is a village incubator. The babies had to be kept warm and the box was the only option available," he said. Both babies survived.
"I support the ministry of different churches, not just The United Methodist Church. I am a witness to other denominations by working together in unity on different projects," he said.
"Being able to work with other denominations brings the identity of Christ. I am proud to be a United Methodist pilot."
Chikomb, the first black pilot in the South Congo Episcopal Area, supports bishops, pastors and volunteers in mission who require travel to remote areas.
His initial challenge was to be accepted as a black pilot. Now, people appreciate the service he provides.
"It is difficult to get the local official documentation. We are treated like a commercial venture though we are serving the communities," he said.
Wings of the Morning has three pilots, all serving in the Congo.
Chikomb's wife, Fresie, serves the aviation ministry as a manager and also oversees the Jamaa Letu Boys Orphanage.
Chikwanah is a communicator of the Zimbabwe East Conference.