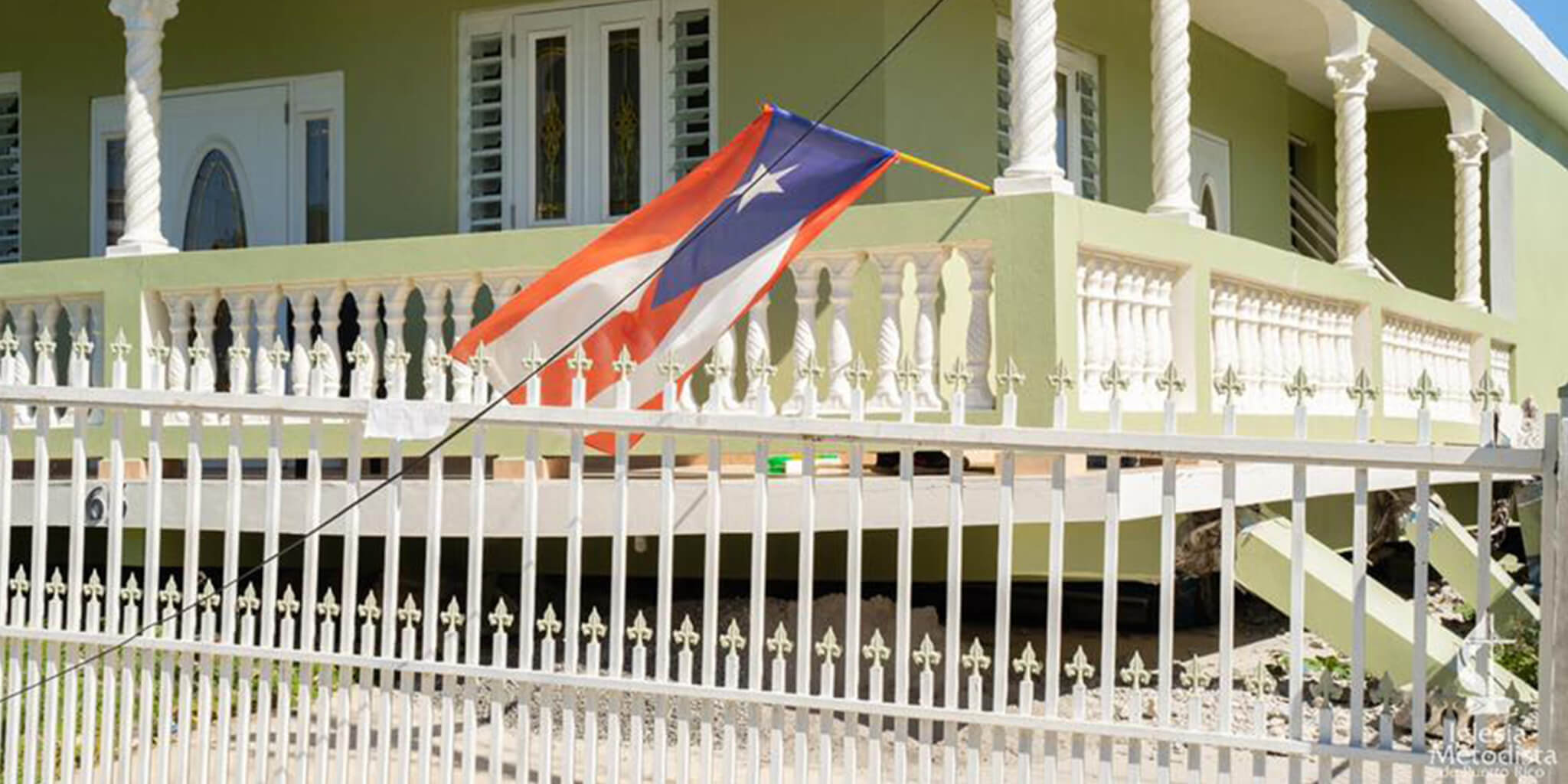 By Dan Curran
March 2020 | ATLANTA
The archipelago of Puerto Rico has had more than its fair share of challenges since Hurricane Maria in 2017. But the year 2020 started off with challenges not seen since 1987.
Starting in December 2019, and continuing well into 2020, more than 950 earthquakes and aftershocks have been recorded on Puerto Rico. The worst quake – a magnitude 6.4 on Jan. 7 – killed at least one person and knocked out power to virtually the entire island of more than 3 million people. The most recent magnitude 5.0 of the continuing earthquake swarm, a series of seismic events that occur within a concentrated area in a short period of time, struck near the south coast on Tuesday, Feb. 4.
The quakes damaged more than 800 homes and brought a general sense of unease among residents in the southwest. That unease is expected to continue since the U.S. Geological Survey (USGS) says earthquakes will likely be felt on a daily basis for several more months.
By mid-January, more than 8,000 people were homeless and camping outdoors in various types of shelters. The Puerto Rico government reported it has given assistance to 62,822 people affected by aftershocks. The number of people in shelters is now close to 2,000.
One organization has made it a priority to bring a message of hope to people throughout the island: the Methodist Church of Puerto Rico (MPCR) and its social holiness agency, Rebuilding Communities With Hope (REHACE).
A United Methodist News Service article in January reported that, thanks to the MPCR's ongoing relationship with the United Methodist Committee on Relief (UMCOR), REHACE leaders were able to immediately pivot their response from hurricane to earthquake. https://www.umnews.org/en/news/puerto-rican-methodists-begin-earthquake-response
In the days after the first quakes, REHACE opened 15 collection centers located in 15 local churches. Each center received donated supplies, which were then distributed to those in need. Two kitchens were opened in Jayuya and Ponce and 725 hot meals distributed.
In a lesson learned from Hurricane Maria, the MCPR activated messages of hope. Its Brigades of Love & Hope program visited 17 municipalities, bringing people supplies, hugs and moments of prayer with the help of dozens of volunteers. The Brigades of Emotional & Spiritual Care program provided psychological services to children, youth and adults, thanks to the 23 professional psychologists and pastors who delivered services.
Recently, in order to help the faith community better understand how the structure of the Methodist Church of Puerto Rico improves the capacities of local churches to prepare for and respond to a disaster, REHACE presented, "Connected: Church & Community." As a result of the full-day workshop, REHACE has increased the number of people properly trained to respond in disaster situations.
"We are committed to identifying initiatives that enable the church community to respond to the reality and needs of the island today," said Dr. Glorymar Rivera-Baez, executive director of Rebuilding Communities With Hope (REHACE). "This has become even more important because of the hundreds of earthquakes that have been centered in the southwest but felt throughout the entire island. We know that members of the Methodist Church of Puerto Rico can be ambassadors of hope."
Bishop. Hector F. Ortiz, who in addition to a Master of Divinity has a degree in clinical psychology, understands the impact the earthquakes are having on the young people of the island. Last summer's MCPR vacation Bible school curriculum was focused on teaching the principles of resiliency.
In February, Bishop Ortiz conducted a new program for children, youth and families in the southwest who were affected by the earthquakes. The meetings, geared toward families with children ages 7-12, provided support, healing and tools so they could deal with the environment and their new reality.
As the organization looks to the future, the MCPR and REHACE are focusing their emergency response work on three key areas: 1. collection and distribution centers, 2. feeding programs and 3. Brigades of Hope & Love for supply distribution along with Brigades of Emotional & Spiritual Care for compassionate outreach.
In January, an UMCOR early assessment team visited to conduct an assessment and inform the UMCOR/MCPR vision for aiding community recovery. Tom Vencuss of the New York Annual Conference, who has been leading UMCOR's coordination of volunteer visits to the island, Ted Warnock, an UMCOR consultant, and myself, an MCPR public relations consultant, toured the southwest area with a REHACE team. They visited neighborhoods with collapsed homes, spent time with people living in makeshift camps and met with regional Federal Emergency Management Agency (FEMA) leaders.
"UMCOR's presence is a sign of hope," said Bishop Ortiz to members of the UMCOR team during their visit.
"Earthquake experts say the tremors may continue for several more months," said Rivera-Baez. "We are committed to transitioning from the emergency response stage to long-term recovery, just as we did with Hurricane Maria."
Dan Curran is a communications consultant for the Methodist Church of Puerto Rico and for Global Ministries.
INFOGRAPHIC – Brigades of Emotional Care
INFOGRAPHIC – Brigades of Love & Hope
Hear more from Bishop Ortiz on the long-term recovery efforts in Puerto Rico after Hurricane Maria hit in 2017.