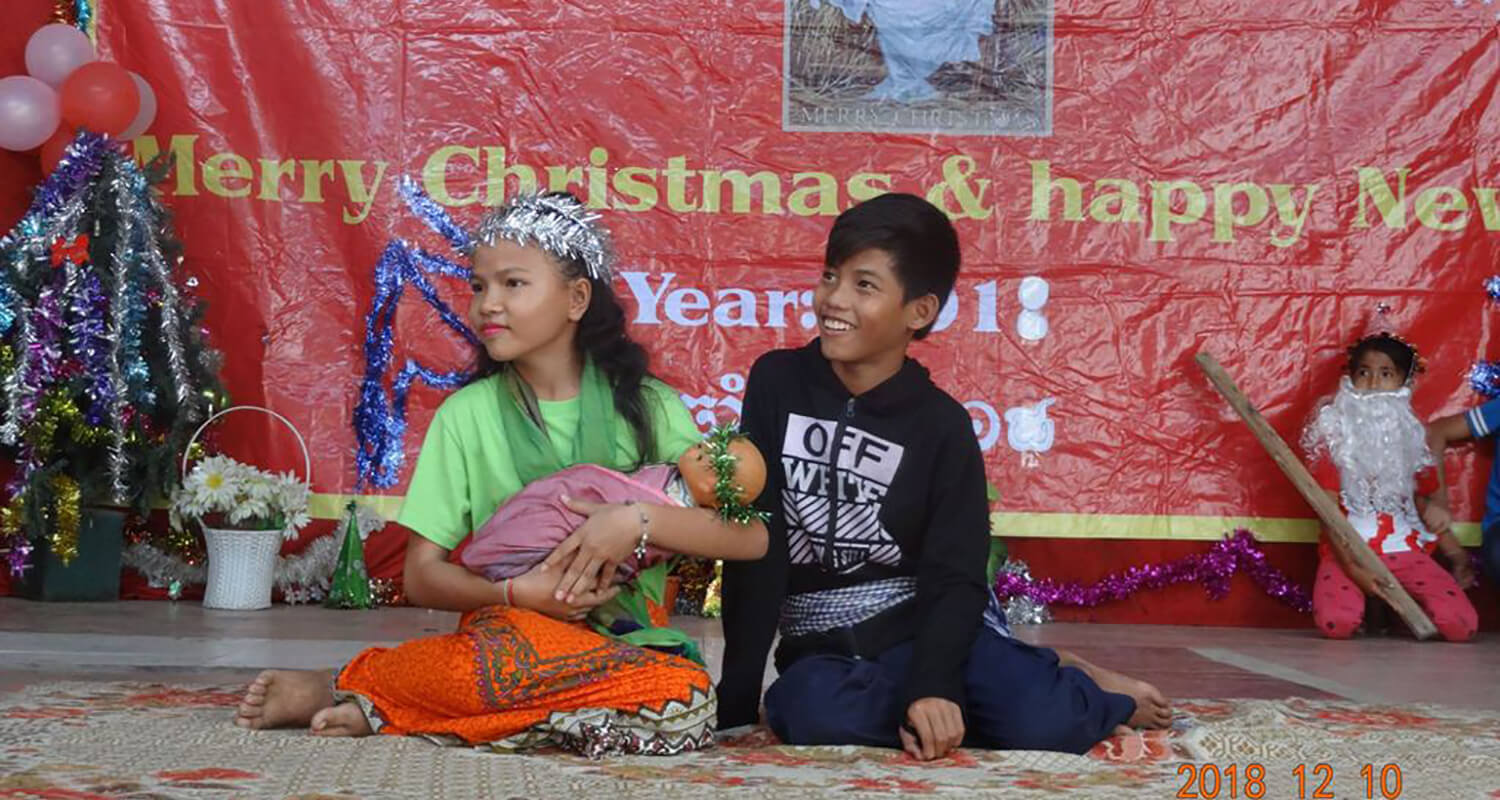 By Clara M. Biswas
For God so loved the world, that he gave his only Son, that whoever believes in him should not perish but have eternal life.
– John 3:16 (ESV)
It's Christmas time again. It is the happiest time of year because we celebrate the birthday of the greatest gift God has given to prove his love for us, the gift of Jesus. We want to share this message to all the world. That is why Global Ministries is sending missionaries all around the globe. I am in Cambodia with the Street Children Ministry.
The Street Children in Cambodia, together with their families, have enjoyed the blessings of knowing Christ and working toward having more abundant life. Jesus said, "I came that they may have life and have it more abundantly," John 10:10. These children, youth and their families wish to give back the love that you are sending by bringing you their best greetings for a Merry Christmas and a Happy New Year.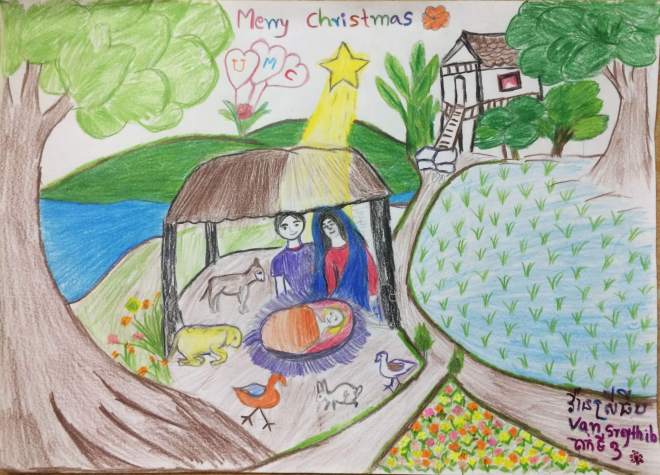 Jesus came to bring good news to the poor, give sight to the blind, mend the broken hearted, set the captives free and proclaim the reign of God. Yes, let us continue to bring this good news to under-privileged children, HIV and AIDS patients, and the sick and infirmed of Cambodia, the poor who are receiving blessings through the Methodist Ministry of Cambodia (MMC). They are praising God together with their songs and dances in celebration of the birthday of Jesus. God's grace through your love has sustained sufficiently.
It is such a great privilege to be instruments that bring the good news to poor and marginalized children and their parents. It is a joy to watch them grow and mature as faithful Christians. Twelve family members from the Street Children Ministry were baptized last year. They are becoming responsible family members and citizens as they study and adopt social and vocational skills that guide them toward their goals in life. This is our ministry.
United Methodists and their generous support for this ministry through prayer, spreading the good news, and financial gifts can celebrate with the children the joy that is found in Jesus. "I tell you the truth, whatever you did for the least of these brothers of mine, you did for me." Matthew 25:40
Please pray for our children from different projects, those who attend Sunday school to learn about the gospel story and song, and for people with HIV, AIDS and other illnesses. Pray for justice for our communities and especially people having land issues. And finally, pray for people who are having a hard time buying necessary things for their families and children.
Clara Mridula Biswas has served in Cambodia as a missionary since 2001. Born in Barisal, Bangladesh, she holds a Bachelor of Arts degree in Social Science and a diploma in Rural Leadership and Development from the Asian Rural Institute in Tochigi-Ken, Japan. She is fluent in Bengali, English, Hindi, and Japanese.
Support the work of missionaries around the world by making a gift today!