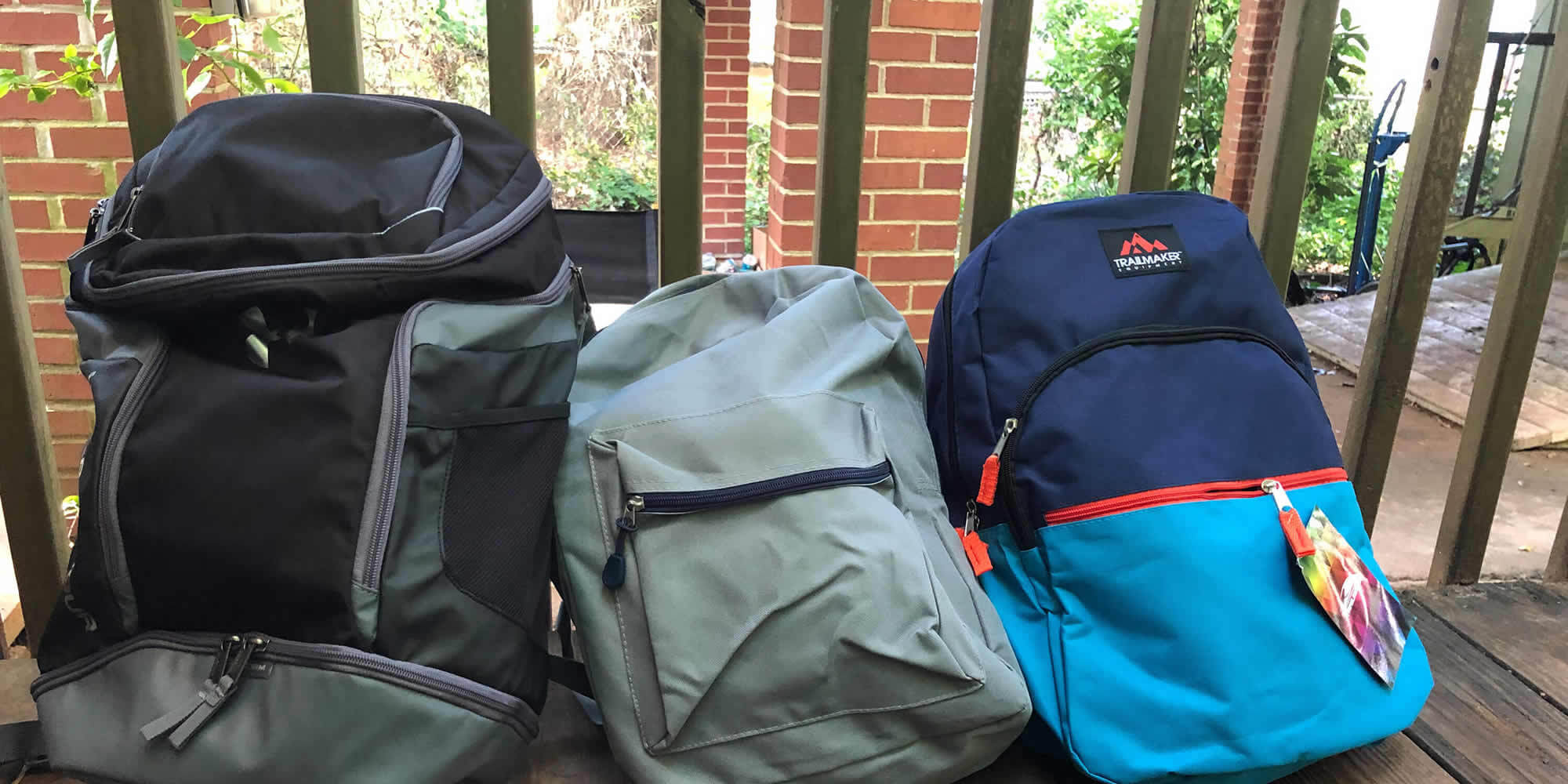 An UMCOR grant helps El Refugio serve detained immigrants and their loved ones
By Christie R. House
September 2020 | ATLANTA
After 20 months in U.S. Immigration and Customs Enforcement detention, J. underwent major surgery and was then released under an order of supervision from Stewart Detention Center in Lumpkin, Georgia. He's lived in the United States for 28 years and has children who are U.S. citizens.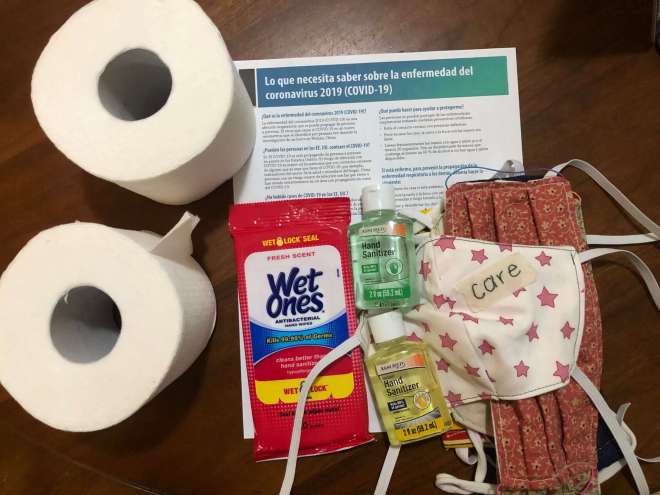 Because cases of COVID-19 have been reported at Stewart, the judge ordered J. to quarantine for two weeks before returning home to his family in New York City. But J. knew few people in Georgia and had nowhere to go to quarantine.
Fortunately, J. contacted El Refugio, a ministry of hospitality that serves immigrants at Stewart Detention Center and cares for their loved ones. El Refugio found an Air B&B operated by the parents of one of its active volunteers where J. could stay. The large, wooded property set back from the road in South Fulton, Georgia, was the perfect place to decompress while J. recovered from his surgery. The healthy food provided by his hosts had an immediate, positive impact on his health.
A place and people of welcome
El Refugio began in 2010 as a visitation ministry to accompany immigrants held at the Stewart Detention Center, a private, for-profit institution. Its location is isolated, a 2 ½ hour drive southwest of Atlanta. The nearest hotel is about 40 miles away. Volunteers discovered that families would often drive eight or more hours to see their loved ones for the permitted one-hour visit but had nowhere to buy food or stay for the night.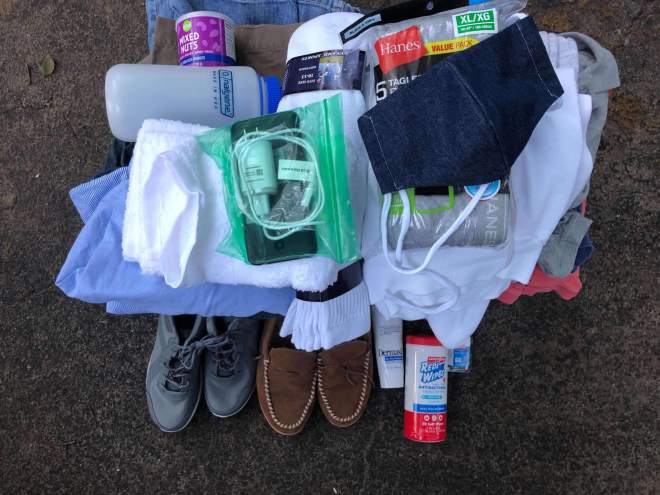 As the ministry grew through the participation of churches and community groups, El Refugio became a nonprofit organization in 2012 and Amilcar Valencia, a committed volunteer, became its executive director in 2015. The volunteers rented a house to serve as a hospitality center for people detained and their families. Today, El Refugio owns the hospitality house.
This year, El Refugio received a solidarity grant from the United Methodist Committee on Relief to help transition its ministries during the COVID-19 pandemic. As Stewart went into lockdown and visitors were denied entry, El Refugio sought ways to stay connected with those detained inside, to continue to serve their needs and offer hospitality to them and their families.
Reaching across the COVID-19 divide
Valencia mentioned that, at first, El Refugio and other organizations expected Stewart to release hundreds from detention. Organized around units of as many as 80 people confined together in a room with 40 bunkbeds, social distancing would be impossible. But the expected flood never happened. Stewart continued to release only a trickle of immigrants.
Among U.S. detention centers, Stewart has one of the lowest rates of asylum case approval, about 4%. The national rate is 47%. Most people detained at Stewart are deported, and it is important for their families in the U.S. to know what is happening and to make the trip to see them if they can.
During lockdown, El Refugio continues to offer hospitality, assisting those released with one or two nights of lodging, clean clothing and toiletries. When the volunteers could no longer deliver backpacks with food and clothing, they found a way to mail them to immigrants being released. The agency continues to coordinate with families to find transportation or pay for bus or airline tickets to return immigrants to their families in the U.S.
The UMCOR grant has provided funds for detained immigrants to use in the detention commissary so they can supplement their food rations and buy toiletries and other things they need. To keep families connected, El Refugio also set up phone accounts.
"We have a hot line," Valencia explains. "People call us from Stewart. At the beginning of the pandemic, they received no masks or other forms of protection, but by the end of April, they had masks, one mask to last 10 days or two weeks."
The immigrant families that El Refugio serves cannot receive federal economic assistance. El Refugio provides families with care packages that contain personal protection equipment, gift cards and hard to find items, like toilet paper. Networking with other agencies around the country to help immigrants resettle is also important.
As part of local and national groups fighting for immigrant justice, El Refugio advocates release for specific cases. The agency also continues education sessions in the community to tell the stories of immigrants detained, released or deported.
Urgent needs met
Valencia has many stories to tell. "Just recently, a woman shared with us that she was pregnant and due on the same day her husband was to be deported," he said. "We mailed her a standard care package containing gift cards for groceries, masks, hand sanitizer and other items. And we sent a second care package containing diapers, lotion, baby wash and items for the new baby. She received the care packages the same day she returned home after giving birth. She called the hotline to say she felt less alone in her journey as an undocumented immigrant with a husband facing deportation, two school-age children and a new baby."
El Refugio provided J. with clothing, toiletries and more, including a cane. Michelle Fierro, El Refugio's post-release coordinator, checked in with him daily. "Coming out of detention, the environment is so oppressive," she said. At the detention center, J. was known only by the last three digits of his number.
On May 1, J. left for New York to enter the care of a human rights partner that works with families facing deportation before reuniting with his three grown daughters.
Valencia expressed thanks to UMCOR for providing financial support, so El Refugio can continue to accompany people like J. "When we take the time to truly listen to our friends and understand their needs, we can direct our resources in ways that provide the support they need to move forward in their journey."
Christie R. House is a writer and editor consultant with Global Ministries and UMCOR.