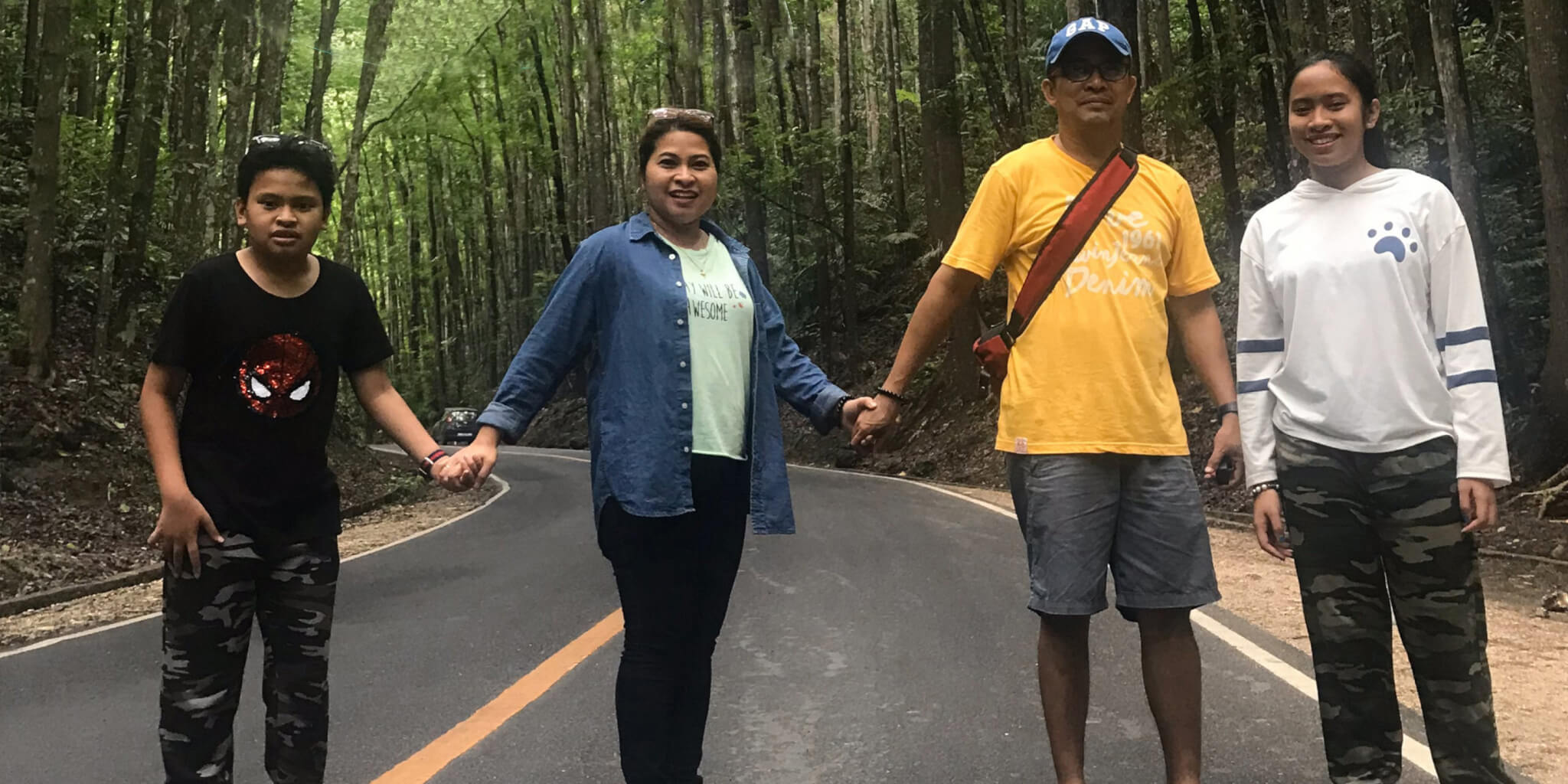 By Alma and Richard Navarro
March 2020 | ATLANTA
The Revs. Richard Navarro and Alma Jumuad-Navarro, elders of the East Mindanao Philippines Annual Conference, are missionaries in Taipei, Taiwan, with their children, Charis and Matthew. Richard serves as minister for congregational development and pastoral care of the Overseas Filipino Workers (OFW) ministry in Taipei, and Alma as minister for administration and Christian education with OFW. The OFW ministry is linked to the Methodist Church in the Republic of China (Taiwan) and is conducted in collaboration with the Davao Episcopal Area in the Philippines. In a letter to their supporters, the Navarros reflect on their ministry with migrant workers.
It is our joy to share in God's ministry among Filipino migrant workers in Taiwan. Being away from home for long periods of time is often a struggle. Migrant workers sometimes risk isolation and oppression to feed their families back home. They are often harassed and helpless, and Jesus has compassion on them (Matthew 9:36). Our ministry centers on Jesus' compassion for these migrant workers, despite their complex situations.
Migration is one of the most important issues in our society today. Many people from poor countries migrate to wealthier countries in search of a better life. For some, despite their attaining high educational degrees in their home countries, they can only find jobs as hard laborers: as factoryworkers, fishers, caregivers/caretakers, gardeners and other unskilled positions. They find it hard to escape employers and brokers who treat them like villains.
Abraham was once a traveler and a migrant too. He left his home to enter diaspora status in Palestine, migrating from Mesopotamia and settling in Canaan.
"The process of leaving one's locale to reside in another region, from the perspective of migration, cannot be considered a leap of faith. Instead, peasants and nomads survive as a group, if one leaves the group, there is a high chance of death through raids from other nomads or wild animals" (from "Abraham and Jesus as Ancient Migrants: An African Migration Perspective," by Zorodzai Dube; University of Pretoria). This analogy of Abraham's experience is relative to current Filipino migrant workers who risk their lives hoping to find a decent life abroad.
Tahanan, a "home" for migrants
Our ministry with migrants here in Taiwan is called Tahanan, a Filipino word that means "home." Tahanan ministries reach out and perform as a "momentary family" for Filipino migrant workers, so they feel love and the warmth of care. However, most of them encounter various kinds of abuse, which wounds and breaks them. Tragically, some do not survive this treatment. They do not deserve this injustice.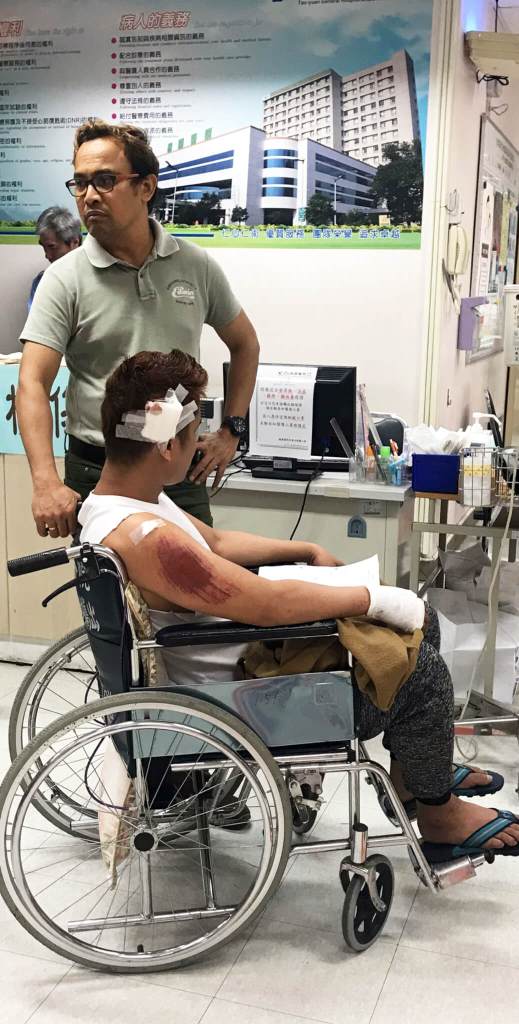 We recall our lessons from the Old Testament, Leviticus 19: 33-34: "When a stranger resides with you in your land, you shall not do him wrong. The stranger who resides with you shall be to you as the native among you, and you shall love him as yourself, for you were aliens in the land of Egypt." As a missionary couple in this foreign land, we heed John Wesley's teaching, "There is no religion but social religion, no holiness but social holiness."
We keep in mind three "Ps" as we seek to live out this teaching:
Prioritize heathy relationships with mission partners, compatriots, other ethnicities and especially with those who are marginalized.
Pursue justice for all people who encounter injustice.
Practice peace for all people, especially for those who need assurance of hope through Christ Jesus.
We, as missionaries, are not exempt from experiencing the same struggles and suffering from persecution and injustice as the overseas workers we accompany.
Engaging in Christ's mission despite pain
Giving attention to the medical needs of migrant workers is vital in doing God's mission. As global missionaries, we are ready 24/7 to answer the call to take patients to nearby hospitals and clinics. We avail our time especially for emergency needs.
A few months ago, we encountered a form of racism in a hospital where we brought a Filipino patient for immediate medical care. Here's what happened as we entered the emergency room with the patient:
Alma: Good evening doctor. Our patient is suffering from…. (not yet finished talking….)
Doctor: Why are you here? Do you have somebody who can speak Chinese?
Alma: No. But I can help the patient explain his condition in English.
Doctor: You must come here with a translator! Otherwise, call someone who can speak Chinese to talk to me!
Alma: But, you and I can speak English. We understand each other.
Doctor: No! that's not the point! You must come here with a translator! If I go to the Philippines and I don't know your language, and I'm sick and go to the doctor, will you help and treat me?
Alma: Of course! Service is for everybody. Now, are you going to check and treat my patient or not?
Doctor: Yes, I will treat him!
Alma: Good! Thank you!
But to fulfill the doctor's demand, we called up a church partner who speaks Chinese to translate for the doctor as I (Alma) describe the health condition of the patient in English, which the doctor understands. The conversation is over the phone with the phone speaker turned up.
Though he received the care he needed, we left the hospital with hurt feelings.
As a global missionary couple, we are aware that there are many challenges that will come our way. One thing we're certain of, as we experience emotional pain, we remind ourselves that it is part of engaging in Christ's mission. In circumstances such this, we celebrate with honor the life of Christ, as he ministered to the persecuted ones. The love of Christ in mission cannot be paid off by pain but only through his unfathomable and unconditional love for all – especially for the marginalized ones.
Richard and Alma Navarro have served as missionaries in Taiwan with Global Ministries since 2014. Other ministries of Tahanan include Bible study, service referrals, counseling, sporting events and team play, opportunities for recreation and trips out of the city and, especially, Christian fellowship.