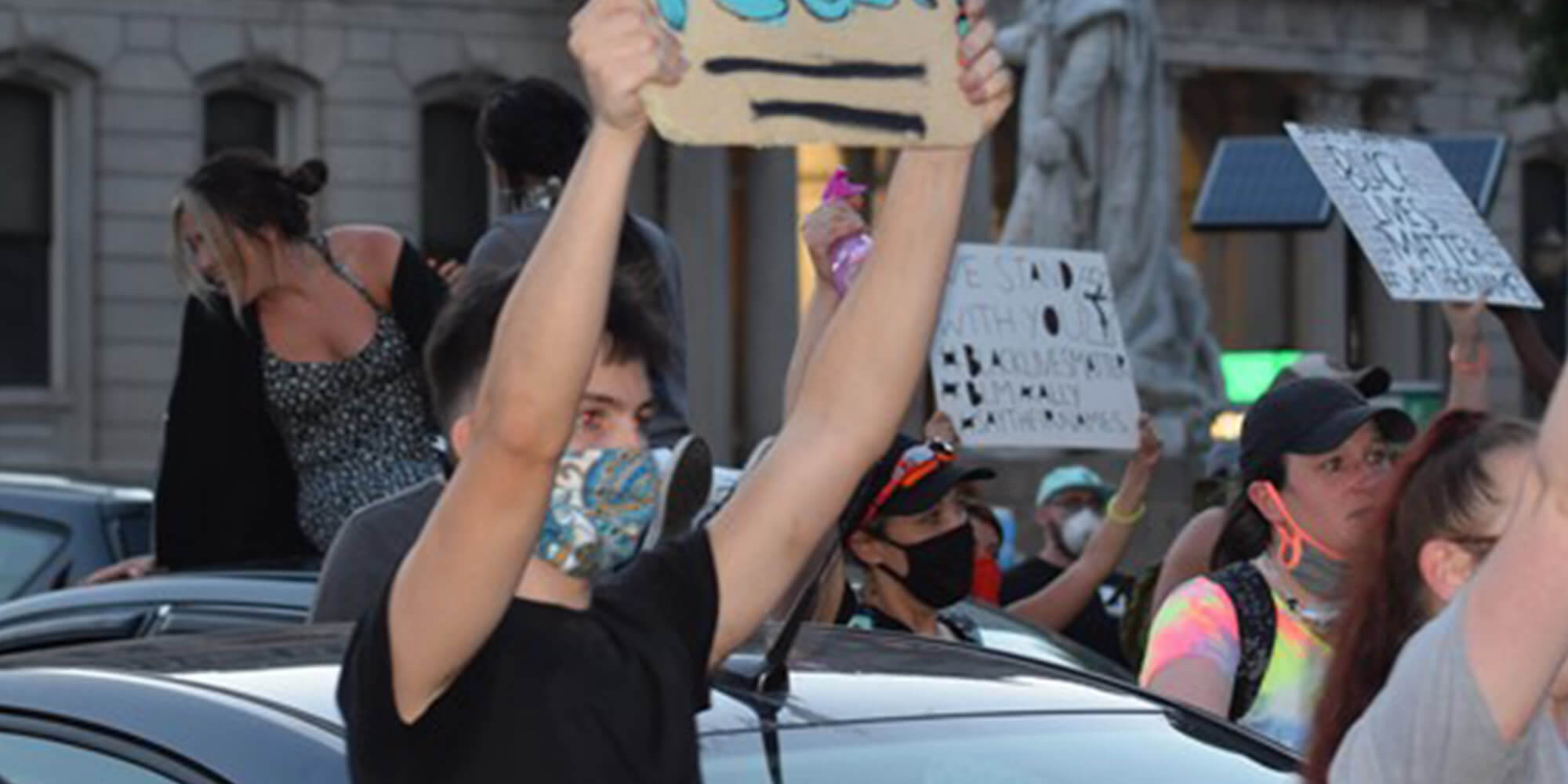 October 07, 2020
By Alan Wild (via The Kentucky Conference)
Two grants totaling $20,000 will allow four United Methodist churches in struggling Louisville neighborhoods to provide food, education assistance and psychological counseling to at-risk children.
The twin $10,000 grants from United Methodist Global Ministries will allow the four churches – Grace Kids: A Church for Children, Mosaic, Genesis and Coke Memorial – to establish or expand programs to help children adversely affected by COVID-19 and civil unrest, said Rev. Corey Nelson and Rev. Dr. Tina Patterson, who were part of an ad hoc team that successfully applied for the grants.
"People will see that we aren't just a Sunday morning thing, that we are really the hands and feet of Jesus," said Patterson, pastor at Mosaic, a multiethnic church located in a diverse neighborhood in southern Louisville.
Nelson is pastor of Grace Kids, located in another southern Louisville neighborhood not far from Churchill Downs. Coke Memorial is just east of downtown, where many of the demonstrations have occurred; Genesis is in western Louisville.
The grants, which are funded through Human Relations Day UMC offering gifts, came about after Kentucky Annual Conference Bishop Leonard Fairley invited the team to explore ways to assist children hit hard this year. Specifically, Nelson and Patterson said, he wanted them to focus on three areas:
Feeding programs at the participating churches. Grace Kids has long had a feeding program in place, with assistance from volunteers as well as UMC Foods. Nelson is looking into replicating the Grace Kids "Meal Train" infrastructure at the other churches and hopes to enlist UMC Foods' help there.
Tutoring assistance and internet access. With Non-Traditional Instruction, or NTI, in place indefinitely in Louisville, such help is badly needed. All four churches have kids "that don't just fall through the cracks, they get pushed through them, as I often say," Nelson said. The idea is to make sure all four churches are equipped with Wi-Fi that reaches out into the parking lot for kids to access without needing to go inside.
Psychological counseling access at all four sites. Such therapy would likely focus on art, music, writing or other indirect methods to help children feel comfortable. "With things going on in the community right now, this is probably more needed than ever," Nelson said.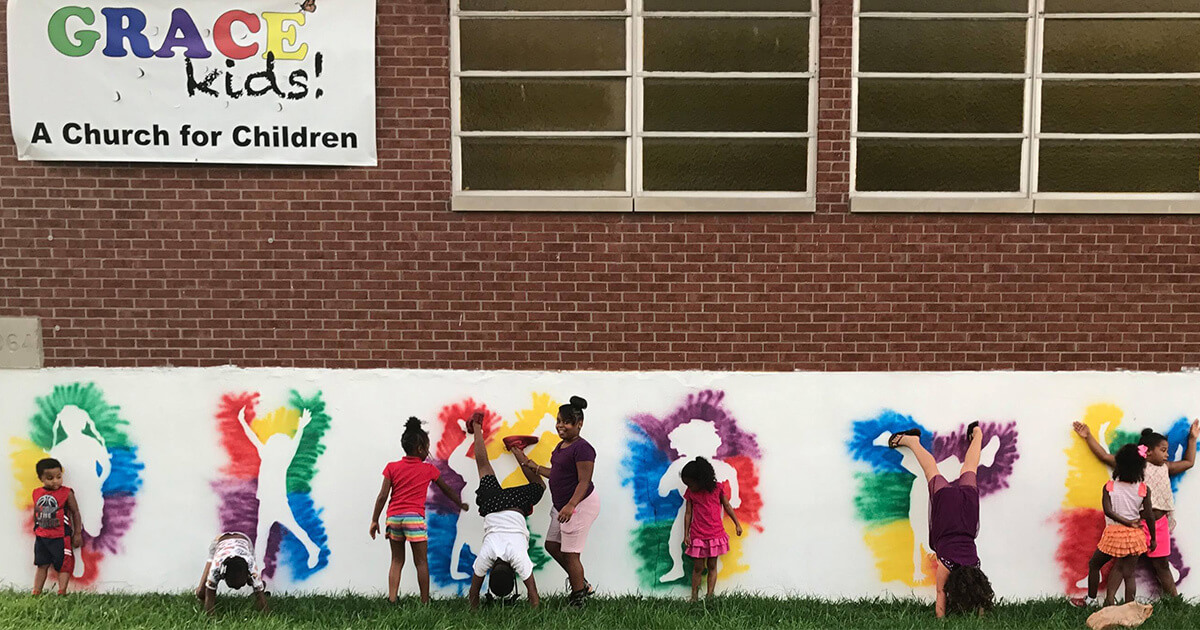 Nelson said NTI can prove challenging under the best of circumstances, and too many kids – particularly those at high risk – aren't getting their work done. "Even at the best of times, these kids are behind," he said.
At some point, once pandemic restrictions can be lifted, some of the grant funds will be used to provide stipends for on-site tutors, Nelson said.
Psychological help provides a special challenge. Patterson, who is African American, said the Black community has not always embraced the need for mental health, and Nelson said that applies to poverty-stricken communities in general.
Of the three initiatives, Nelson said the food part is relatively easy, since Grace Kids' system can be replicated at the other sites, and some of its volunteers can possibly assist elsewhere as well. The tutoring and counseling are both works in progress, largely because of continuing COVID-19 restrictions.
But Nelson and Patterson are upbeat about the possibilities. "Because of the pain, this (struggling) is laid bare, and it hurts. But from that pain, we have a real chance to do some good," Nelson said.
That type of help for struggling minority communities is exactly the idea behind the grants, said Dr. Dana Lyles, Director of Multiethnic Ministries for Global Ministries, a United Methodist agency active in more than 60 countries helping to equip missionaries and partners in various relief efforts.
It has been a chaotic year in many U.S. cities, with the pandemic and police-involved deaths of Blacks and the corresponding civil unrest, Lyles said. Children of color are disproportionately impacted by navigating both the pandemic and the fear of police, she said.
The unrest in Louisville erupted late this spring after word became known of the March 13 police-involved shooting death of Breonna Taylor. Similar unrest had broken out around the same time in late May after the death of George Floyd while Minneapolis police were arresting him. Lyles said the Minnesota Annual Conference received a grant similar to Kentucky's.
Lyles stressed that in providing the grants, Global Ministries is not taking sides. "We just want to make sure the people in these areas are cared for. … This is a human rights issue, not a political issue."
She said the grant parameters were that the initiative needed to focus on racial-ethnic communities and the funds needed to be used "on the ground" – not for training. Other than that, recipients are given considerable latitude in how the funds are used.
Lyles spent part of a pleasant June day touring Louisville with Cathy Bruce, the Conference's Director of Communications and was part of the team that helped draft the grant application. (The fourth member of the team was Jonna Carter, an administrator at Wesley UMC in Lexington.)
Lyles, who has family in the Louisville area, was already doing an extended visit in early summer and took time out for the driving tour.
Bruce took her through several of the neighborhoods and past some of the churches, including Grace Kids, Genesis and Mosaic. Because of quarantine protocols, Lyles wasn't able to meet in person with any of the pastors or other members of their church teams.
Lyles' familiarity with Louisville convinced her that the grant funds would be put to good use. Further, the connectional nature of United Methodists made cooperation and resource-pooling a natural, although she stressed that partnering with other denominations is also important.
"We really have to let go of the labels," she said.
A challenge for churches in general these days is to let go of the "country club mentality" of meeting Sunday morning, then going our separate ways the rest of the week, Lyles said. This is particularly critical for the Black community, because the church had always been the cornerstone of life but moved away from that sense of community after the 1960s civil rights movement, she said.

People had the flexibility to move beyond their local communities and increase their mobility and where they lived, yet they often still have chosen to drive back for church on Sundays, she said.
Concerning her agency's work, she said: "The mission of Global Ministries is to be a ministry with those on the ground. Our mission doesn't look the same as it has in the past, but we're still looking to help our brothers and sisters and make a positive impact."
If early signs are an indication, the churches involved in the Louisville initiative will embrace the opportunity to help. Nelson said it's easy for older congregations to become complacent. Having the Meal Train infrastructure in place can help give the churches a boost on getting started with active involvement.
As far as Mosaic, Patterson said her people are ready. "They are a loving church, and during pandemic times, you're going to need to find creative ways to meet the needs."
Said Patterson: "There's a lot of work to do."

---

(This story has been updated to provide greater context to the passage about Blacks' increasing mobility after the civil rights movement.)
WANT TO HELP?
If you're interested in helping any of the four churches help the kids, contact the pastors at the respective churches: