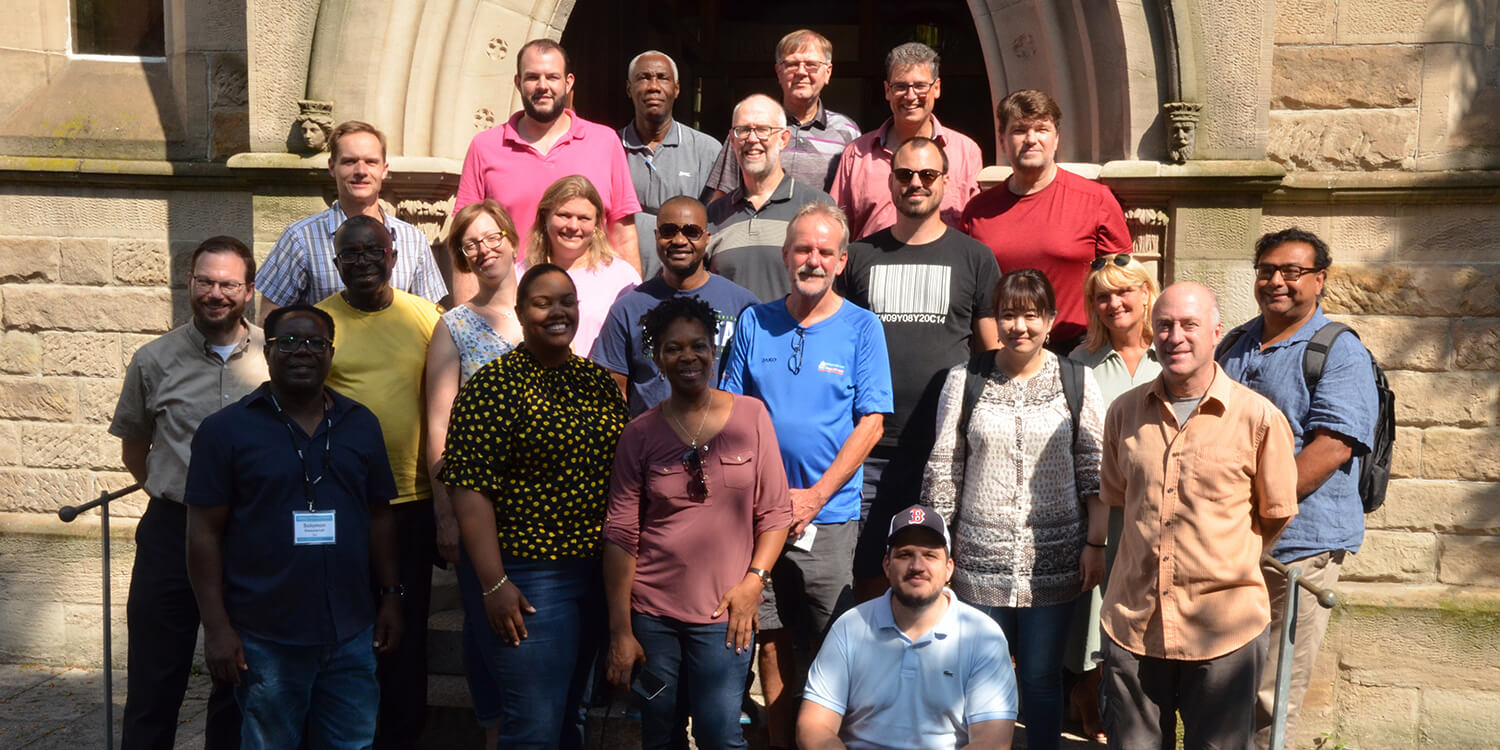 By Klaus Ulrich Ruof and John Calhoun
September 27, 2019 |ATLANTA
In recent years, many Methodist congregations across Europe have opened their doors to refugees, asylum seekers and migrants from distant lands in search of greater freedoms and opportunities. In addition to providing humanitarian assistance to those in need, local churches are also receiving new members who speak different languages and worship according to different traditions than those of their host communities. While including new people representing other cultural norms can energize congregational life, many local churches also experience difficulty integrating these new members from faraway lands.
In response to the rise of these new multicultural patterns within local churches, Global Ministries recently launched a pilot project to train pastors and laity leading congregations impacted by migration. The first session of the newly established Institute for Multicultural Ministry was held Aug. 22-30, 2019, at the United Methodist Church of Germany Educational and Training Center in Stuttgart. Vital contributions in support of the institute were provided by the UMC of Germany, Reutlingen School of Theology, the General Board of Higher Education and Ministry and the General Board of Church and Society.
Fourteen pastors and lay leaders from nine European countries and the United States gathered for a week of lectures, workshops, small-group discussions and engagement with migrant communities. Worship was a central element. Each day started with a service of prayer and reflection that drew from a variety of cultures, and throughout the week students engaged in workshops designed to help them create and lead worship appropriate to their expanding cultural contexts. Leading theologians from United Methodist seminaries and agencies in Germany and the U.S. lectured on topics ranging from missio Dei and biblical hermeneutics to cross-cultural leadership and conflict transformation in a multicultural community.
Many of the lecturers participated in the event for the full week, spending hours in small groups and private conversation with the congregational leaders, offering further resources, guidance and nurturing care. In addition, the lecturers joined these leaders for a series of site visits to nearby communities actively engaged in vital ministries with migrants. Through worship and intensive discussion, the leaders witnessed how United Methodist communities in Germany welcome and integrate recent arrivals into their congregations, thus being transformed by God's Spirit.
The Institute also aimed to create a sense of community among the 14 congregational leaders by engaging them in the teaching and learning process. As the pastors and laity led workshops, met for small-group discussion, and shared stories from the ministry field, they gained valuable lessons from one another about cross-cultural leadership.
Luiz Cardoso, a pastor born and raised in Brazil, told a moving story about how he learned to navigate cultural norms and barriers in order to plant a new ministry in northern England. Central to this experience, said Cardoso, was stepping back and allowing people "to express their own story with God … to see God's story coming to their context and become their story."
Several pastors shared the important role of worship in the multicultural community. In many congregations, leaders find it easier to build community and trust through singing and praising, rather than unpacking biblical texts or grappling with theological concepts. In the words of Robert Hoffmann, a United Methodist pastor serving a church in Fürth, Germany, with many recent arrivals from Iran: "Singing is a language we all understand … we find our way together through music."
At the end of the week, as the congregational leaders prepared to return to their home communities, they covenanted to stay in touch and support one another in prayer and continued sharing. Many expressed their appreciation, not only for the practical training they will apply to their ministry, but also for the spiritual lift they received during the week. One pastor testified, "Not many people understand the multicultural ministry that we do. This training serves as a reminder that I am not alone. Through our worship and fellowship, I have built and renewed relationships that will sustain me as I return to my community."

Klaus Ulrich Ruof is the head of communications and spokesperson for the United Methodist Church in Germany, based in Frankfurt am Main, Germany.
John Calhoun is a Global Ministries missionary serving in Kyiv, Ukraine.