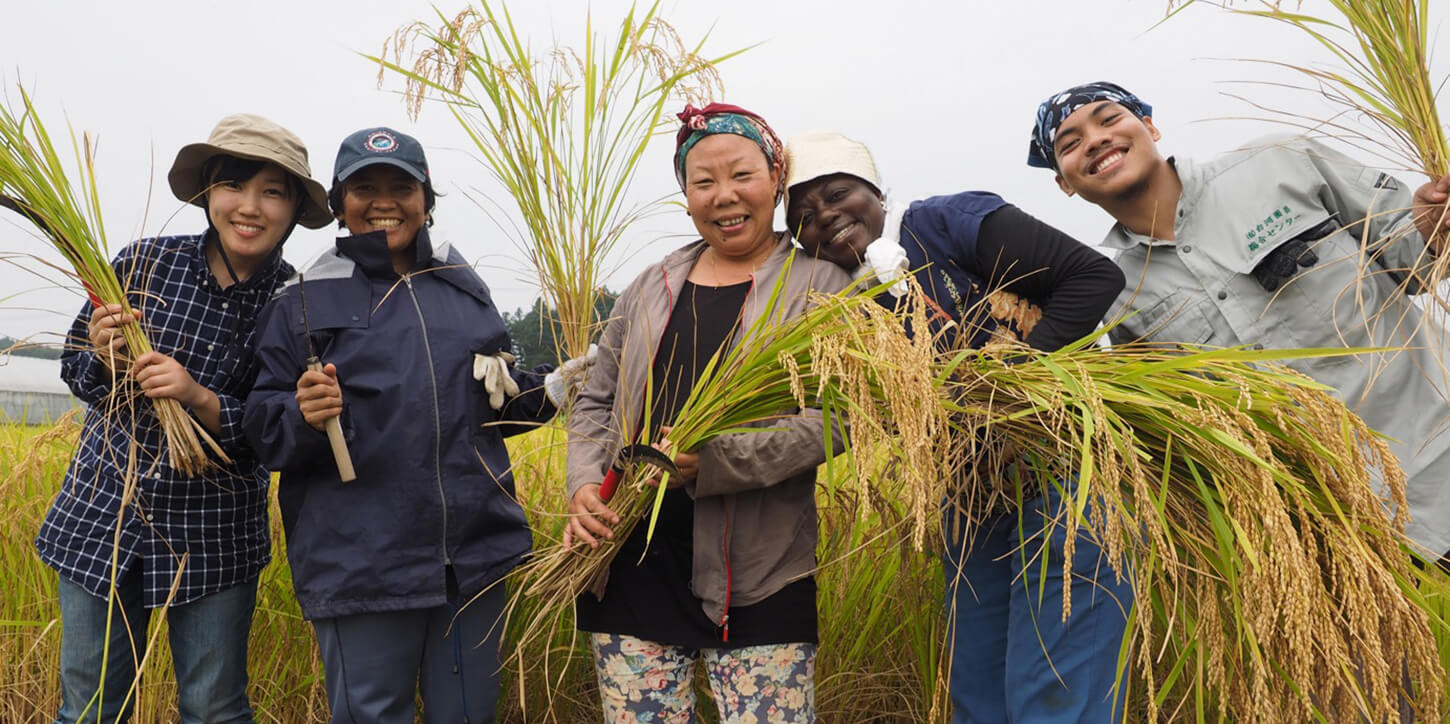 By Elliott Wright
October 14, 2019 | ATLANTA
Global migration is a key focus in the mission and humanitarian work United Methodists do together, the chief executive of the General Board of Global Ministries said in his semiannual report to agency directors at their meeting in Atlanta, Oct. 10-12.
Thomas Kemper highlighted a wide range of migration ministries in his presentation describing what he called hopeful examples of mission the United Methodist people collectively do "in a fractured world and church.
To show the pressing nature of the global movement of people, he pointed to a decision by the Evangelical Church in Germany (EKD) to buy a ship to be used in the rescue of refugees stranded in the sea between Africa and Europe. One reported motivation is to make up for the failure of governments to do this humanitarian work. Kemper then asked, "What could be our ship?"

The question gained traction with the directors, some of whom also oversee the United Methodist Committee on Relief (UMCOR), which has a long history of outreach to refugees and other migrants.

"Thank you, Thomas, for the question about the ship," said René Antonio Perez Avalos, a director from the New England Annual Conference, when Kemper concluded. "What can we do together in our churches to create and label our ship?"

While it is unlikely that Global Ministries/UMCOR will acquire an actual ship to assist in rescue efforts in the sea, the symbol of a vessel is compelling and aligned with Kemper's report and in actions directors took later in their meeting. Kemper's emphasis on doing mission together in a "fractured church" recalled the deep division in the denomination over LGBTQ inclusion. The hopeful examples shared came from his own recent encounters with United Methodists and partners around the world and were illustrated with his personal photographs.

In a business session later in their meeting, directors of UMCOR approved several large migration grants, including $820,000 to Church World Service (CWS), an ecumenical agency, and $1,036,265 National Justice for our Neighbors (NJFON,) for work with migrants and refugees in the U.S. NJFON, which provides free or low-cost legal assistance to migrants, was founded by UMCOR and is now separately incorporated.

Global migration has a strong presence in Methodist mission history. The care of refugees in Asia and Europe during World War II gave rise to UMCOR in 1940. Many missionaries and evangelists have themselves been people on the move. Today, Kemper noted, there are 70.8 displaced people worldwide, including 41.3 million in their home countries. Those classified as refugees number 25.9 and asylum seekers total 3.5 million.

Current United Methodist-related ministries with refugees and migrants to which Kemper pointed include: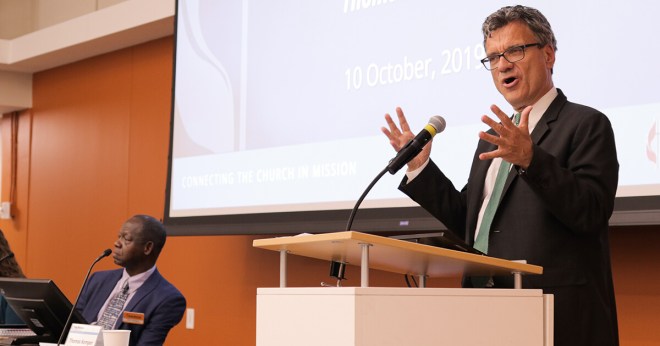 32 global migration grant partners on four continents, focused on basic needs, education, legal assistance and reconciliation
26 projects supporting persons made homeless by natural disasters
Missionaries at work with migrants, in key places including Mexico, Japan, Canada, Austria, Estonia, Norway, Germany and Hong Kong, among others, and missionaries in the U.S. working with migrant communities and asylum seekers across the country and along the U.S.-Mexico border.
Kemper highlighted a new project in Laos—the most heavily bombed country in the world—to return internally displaced people to their land by clearing unexploded bombs dropped on the country between 1964 and 1973, ordnance that continue to maim and take lives today.
Another section of his report focused on a summer visit to Gaza, which has a large, confined refugee population and is the second-most densely populated place on earth, after Hong Kong. "The population keeps growing and nobody can get out," Kemper said, adding that 60 percent of the current 1.8 million people there are under 14 years of age.
Kemper observed that Methodist migrant workers from the Philippines have founded "the First United Methodist Church of Tel Aviv; however, the objective of the United Methodist presence in Palestine (including Gaza) and Israel is not to start United Methodist churches but to link to the dwindling indigenous Christian communities there and to relate Methodists to Middle East issues." A seven-year-old Methodist Liaison Office in Jerusalem is jointly sponsored by Global Ministries, the British Methodist Church and the World Methodist Council.
Other ongoing examples of hopeful mission in a fragmented world showcased by Kemper were:
A Roundtable for Peace on the Korean Peninsula held last year
An African Agricultural Summit that has stimulated land audits and plans for the productive use of church land across the continent
Increased pan-Methodist mission collaboration in South East Asia
Growing participation of international young adults as Global Mission Fellows
Considerable progress toward a goal of 1 million children reached with life-saving intervention through the denomination's Abundant Health Initiative; on October 10, the number was 727,861.
Return of land in Ohio to the Wyandotte Nation of Oklahoma that was held in trust by the mission agency for 176 years, opening new doors of interaction between The United Methodist Church and Native Americans.
Kemper concluded his report with reflection on the threat to United Methodist global mission and humanitarian service caused by divisiveness within the church, with multiple plans put forth for splitting up the denomination.
United Methodists need to work together for the peace of God: "We have the historic responsibility to continue (mission work) that has been entrusted to us. There are histories we cannot throw away. We cannot throw away 200 years of relationships and history."
The first predecessor of Global Ministries was founded on April 5, 1819.
___
Christie House and Marcy Heinz contributed to this article.
Elliott Wright is the information consultant for Global Ministries.