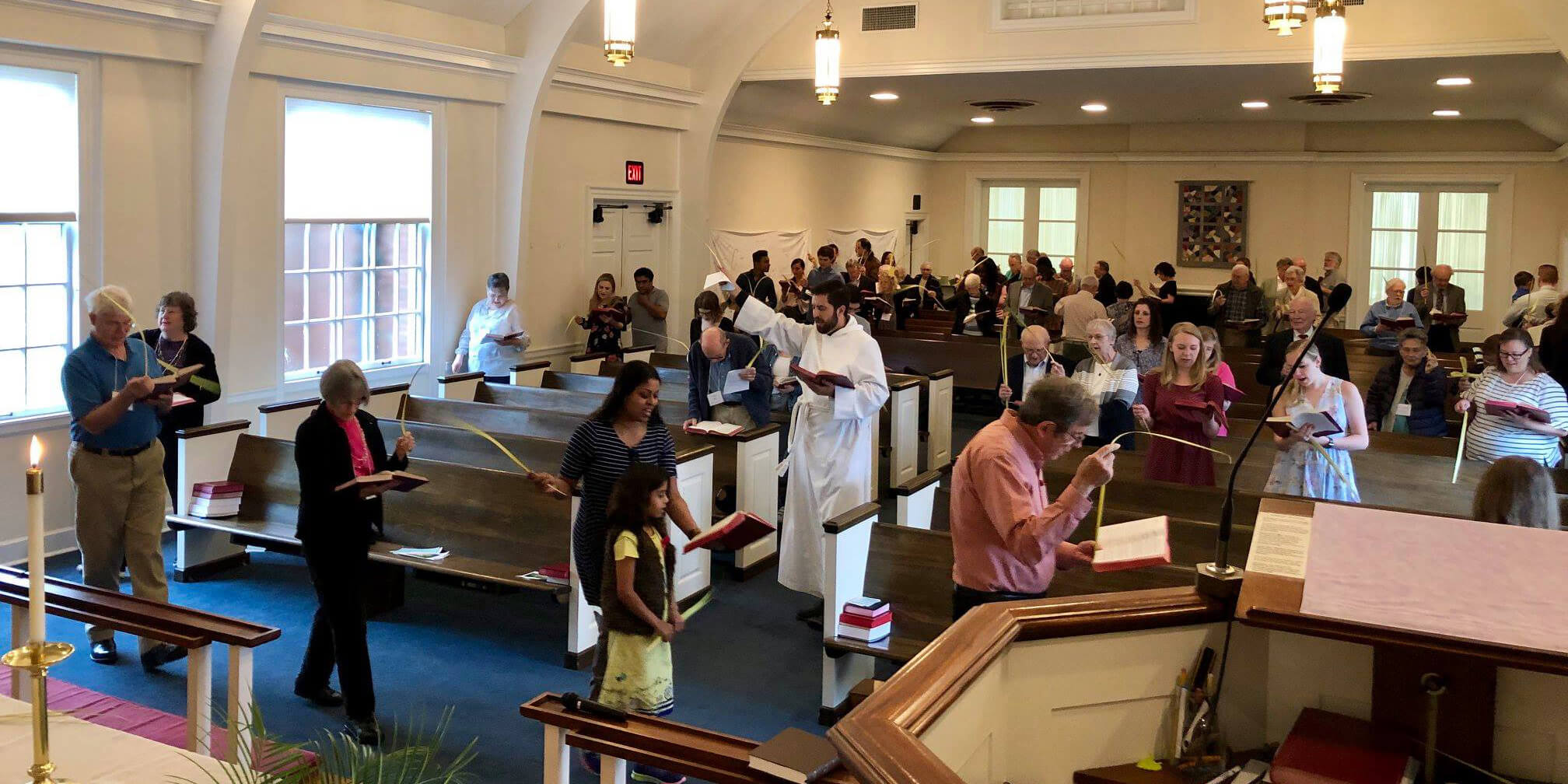 By Christie R. House
July 1, 2019 | ATLANTA
Wesley Memorial United Methodist Church in Charlottesville, Virginia, had less than a day to decide to offer sanctuary to Maria Chavalan Sut. On September 29, 2018, the Charlottesville-area Immigration Resource and Advocacy Coalition approached Wesley's pastor, the Rev. Isaac Collins, to ask if the church would accept a Kaqchikel Guatemalan native for sanctuary. After the September 30th worship service, Collins and members of the congregation sat down with community leaders to discuss her case. Then, the church council voted unanimously to accept her as their first sanctuary guest and opened their doors that day.
Chavalan Sut, in her mid-40s, has experienced the kind of violence that leaves deep scars, scars that nag at her and make it difficult to feel safe and secure. She's a survivor of the 36-year Guatemalan Civil War (1960-1996), but her home and village were burned to the ground. Her uncle and cousins were buried alive. The Kaqchikel are one of 26 Mayan indigenous groups of Guatemala. The BBC reports that more than 200,000 people were killed over the course of the war, and 83% of those were of Mayan descent. The legacy of violence against indigenous women left by those years of terror continues to this day.
Despite the odds, Chavalan Sut graduated from school and became a teacher. She also worked to save her native language, producing and distributing Kaqchikel literature in Guatemala City. But in 2014, her family was once again targeted, this time by people who wanted her family's land. When she refused to sell, they set her house on fire while her family was still inside. In 2015, Chavalan Sut made her way to the United States.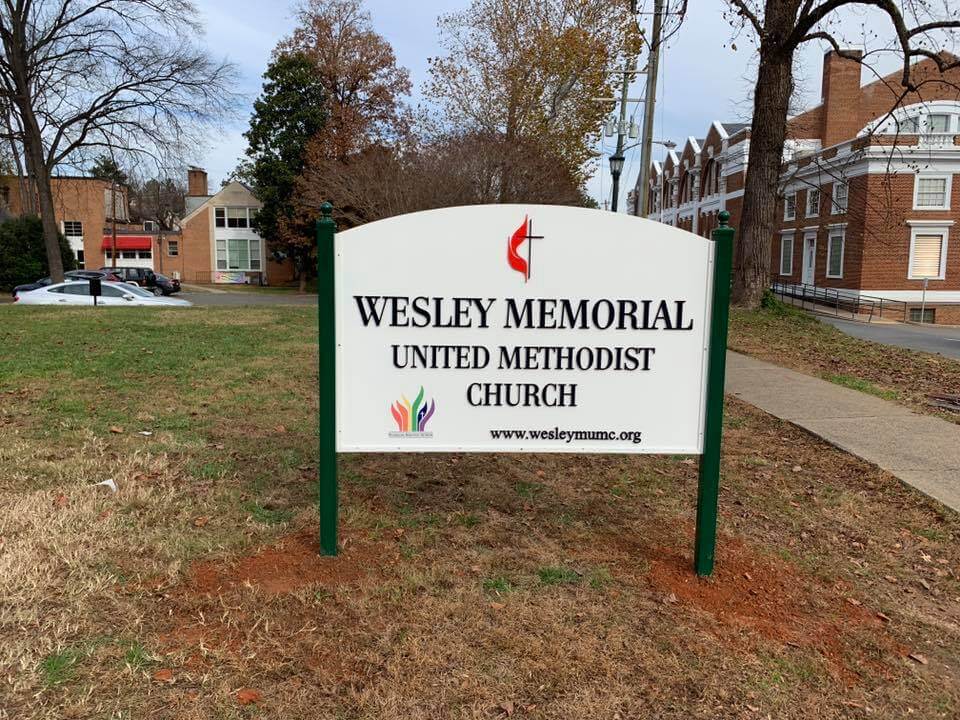 Seeking safety and due process
Chavalan Sut followed the legal course open to her for entering the U.S, turning herself into U.S. border agents and asking for asylum. She passed the "credible fear" interview with a border agent and was released to wait until her case could be heard in an immigration court in Virginia. But the Notice to Appear document the Immigration and Customs Enforcement supplied her with gave no day or time for her appearance. She waited for more details, which she never received. She missed the court date, and since she failed to appear, the court ordered her removal. Chavalan Sut is challenging the order based on her lack of notice, and her lawyer has filed a motion to reopen her case, which is pending a new date in immigration court in Arlington. But ICE acted on the order before the appeal could be decided. Chavalan Sut was denied due process and her right to challenge the order, a right guaranteed by international law under the United Nations 1967 Protocol on the Status of Refugees.
Within the walls of the church, in the care of members and community volunteers, Chavalan Sut admitted that it had been a long time since she felt safe. "For the first time, I can breathe; the first time I can sleep; the first time, I have not felt afraid," she said in a statement released by the church a week after she entered sanctuary.
For the congregation's part, Collins said sanctuary was more of a spiritual response than a political one. "When we opened our doors to Maria, it was not just about giving her a place to stay. We wanted to fully welcome her into our community." Wesley Memorial is home to an older congregation, and some feared the demands of hosting a guest would overwhelm the church. Members of the Charlottesville community beyond Wesley stepped up to fill the volunteer gaps. On average, 50 volunteers help with various duties every week.
The church prepared a safe space for Maria, converting a Sunday school room with plumbing into an apartment. The church and Chavalan Sut are open and public about her sanctuary, as required by law, and they want community members and political leaders to understand her situation and support her case.
At home in the whole church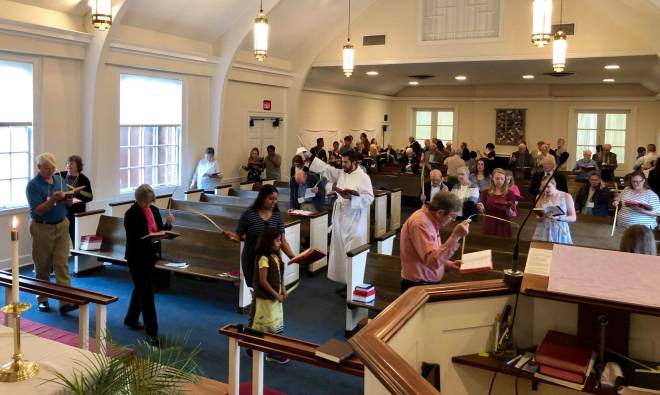 Early in 2019, Wesley Memorial UMC submitted an application to the United Methodist Committee on Relief with an unusual request for a Global Migration grant. Since Chavalan Sut is not fully fluent in English, the congregation wanted to extend its hospitality by providing simultaneous English-Spanish translation during worship and other events the church hosted. This makes the service accessible for their guest and for other Spanish speakers in the community who have started to attend worship in solidarity with Chavalan Sut. The UMCOR grant provides translation equipment and funds to maintain a rotation of experienced translators through the year.
"We felt there was no way to fully welcome Maria unless she was welcome in our worshipping community and could understand what was happening there," said Collins in an interview. "Interpretation equipment is important, because that technology makes it easier for her, but also for everyone around her. Others in our congregation have problems hearing." Having translators at most events has helped the congregation get to know Chavalan Sut better, and she has learned more about the congregation.
Collins says sanctuary hosting runs smoothly most of the time, but he noted that the mental strain of sanctuary is real. "Maria is basically incarcerated here, voluntarily, but she barely has anytime outside. We try to make this place as pleasant and welcoming as possible. But the mental toll this can take is really intense." The extra effort the church has taken to connect with Chavalan Sut as a human being has helped ease that strain. But the goal for all involved is ultimately for Chavalan Sut to acquire permanent legal status in the U.S. so she can step out beyond the doors again and walk freely into the community.
Christie R. House is the senior writer/editor for Global Ministries. She is a member of St. Paul and St. Andrew UMC in New York, NY, which has extended sanctuary for more than a year to Debra Barrios-Vasquez, who is from Guatemala.

For more information from Wesley Memorial Church, visit https://wesleymumc.org/giving/. Contributions for the Sanctuary Fund can be designated in the comment box
Funds to support Global Migration can be made on Global Ministries' website, Advance # 3022144