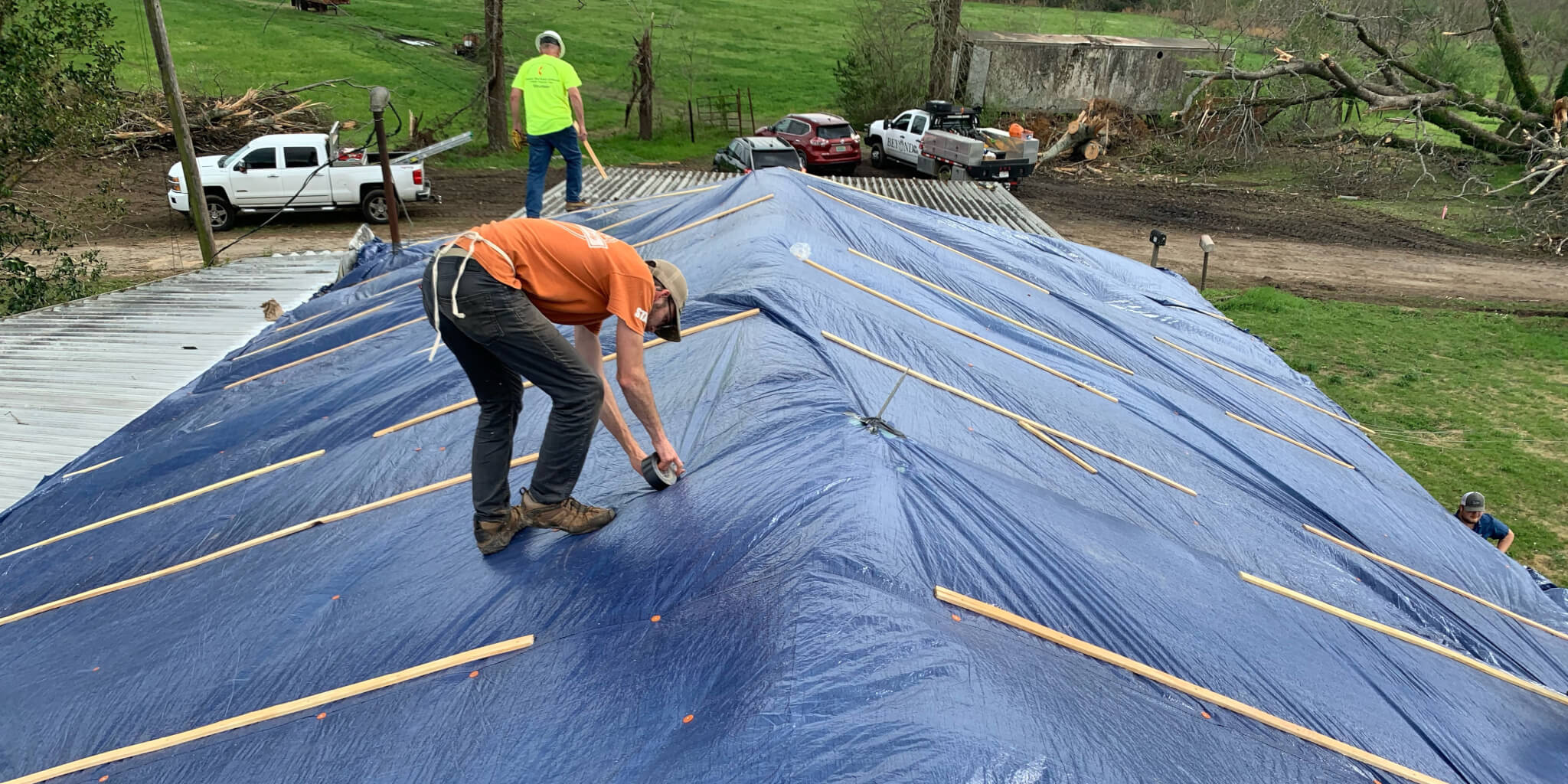 AWF Early Response team works on the roof of a house struck by the March 2021 four- county tornado. PHOTO: COURTESY OF AWF CONFERENCE DISASTER RESPONSE OFFICE
The region of the Alabama-West Florida Conference has been hit by a steady stream of extreme weather disasters since Hurricane Michael struck in 2018. UMCOR has provided major support to the conference to meet each challenge. The conference's philosophy? Be ever-ready to handle the next one, whenever it comes.
By Christie R. House
August 08, 2022 | ATLANTA
In March 2021, a storm system surged into Alabama that spawned 11 tornadoes. Several of these were categorized as EF-3 tornadoes, with winds gusting up to 165 mph. One traveled 80 miles across four counties. Five lost their lives as a result and many houses and properties were damaged.
Nine months after the tornadoes struck, some of these communities were still unable to provide the necessary resources for recovery. Without experienced case managers to guide survivors through available resources, like FEMA funding, to which many were entitled, some of the rural residents most affected would wait for help that never came.
Late in December the Alabama-West Florida Conference received a $582,900 grant from the United Methodist Committee on Relief (UMCOR) to provide case management and construction services to support storm survivors in the four counties. The proposal included the building of five new homes to replace houses that were unrecoverable.
A firm partnership
The recent AWF-UMCOR partnership first took shape in 2018 after Hurricane Michael swept across a narrow band of the Florida panhandle on Oct. 10, leaving major destruction in its wake. UMCOR delivered grants totaling nearly $5 million for a 2-year recovery program and the conference received additional support from multiple annual conferences as well.
The program, which included disaster case management, volunteer management, construction coordination and building repairs, helped 275 households recover from the hurricane, repaired 200 houses and built 43 new houses from the ground up.
The Rev. Chris Ackerman, whose family was one of those in the Florida Panhandle that suffered major property damage, was hired as the project director while serving as the associate pastor at Lynn Haven United Methodist Church. Today he serves the
conference as a pastor and as the Conference Disaster Response Coordinator. While the Michael project has run its course, Ackerman says there are still people who haven't quite recovered from that hurricane.
Two years after Michael, hurricanes Sally and Zeta struck Alabama in September and October 2020. That recovery program, funded in part by UMCOR, is still underway. Since case managers were already trained and working for Michael recovery, the conference was able to move quickly to fill the gap in another area that wasn't receiving enough assistance. This project's goal was to assist 37 families that sustained heavy damage. So far, they've exceeded their goal.
"Alabama-West Florida Conference seeks opportunities to serve the communities that lack the resources to recover, fully utilizing their UMCOR training and experience, staying with a community until the work is complete," Roland Fernandes, general secretary of Global Ministries and UMCOR said of the partnership. "The work they are doing also helps these communities with stronger, more resistant structures, positioning them to better survive the next disaster as climate change continues to impact weather patterns."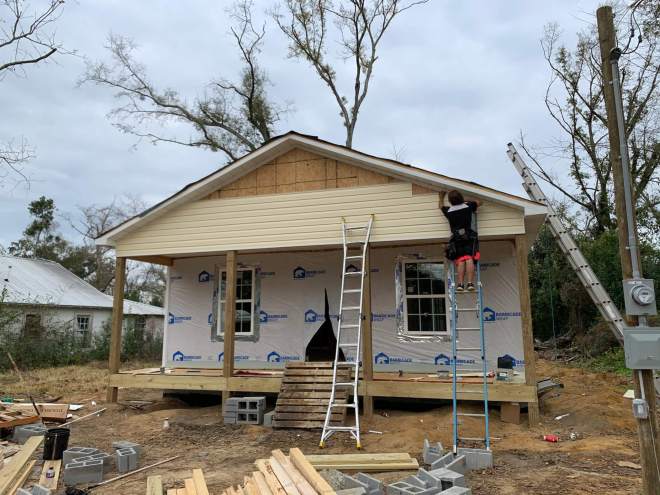 By the time the four-county tornado stuck six months later, AWF disaster response was experienced and fully capable of taking on that disaster too. They discovered that 20-30 of the homes that suffered damage were owned by people with no home-insurance, so those are receiving construction help. Over four years, the team has developed many partnerships across its two states. The latest UMCOR grant continued case management in partnership with the Hale County Long-Term Recovery Group by helping affected individuals apply for the Governor's Emergency Relief Fund for Alabama.
Another partner, the nonprofit Federal Alliance for Safe Homes (FLASH), has helped with materials, connections and best practices so that AWF can build back better – way better.
Leslie Henderson, founder of FLASH, worked for many years in the insurance industry and saw first-hand how making simple upgrades can have dynamic effects on mitigating storm damage to homes.
"She has a passion and a burden to help communities achieve Fortified Gold Status," Ackerman said. A fortified home adheres to a set of performance-based engineering and building standards designed to reduce wind borne damage to homes. Gold status is the highest level.
"After partnering with FLASH, all our buildings have been Fortified Gold," Ackerman confirmed. "We are able to build some amazing homes that go beyond code – homes that will last generations, that can be passed down."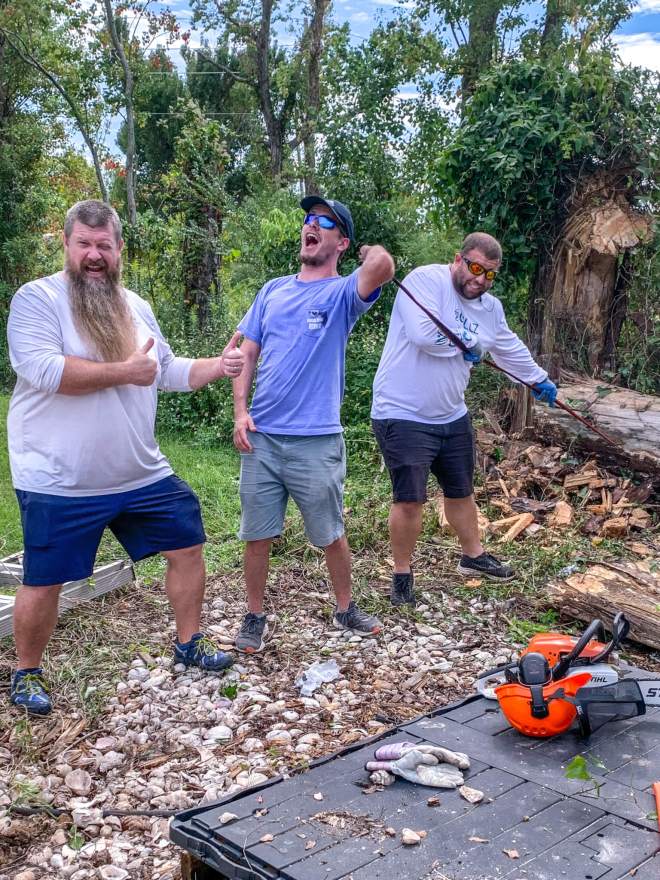 A new church start centered on making a difference
As a pastor and a disaster response manager, Ackerman started thinking about his journey with disaster response ministry over the last couple years.
"I've always been passionate about the church living out its faith in tangible ways," he said. "When I saw the effects of ministering alongside people after Hurricane Michael, I decided it was clearly one of the most Jesus-like things we could do. I wanted to find a way to model the church after a more hands-on kind of ministry. This is where the idea for a church plant focused on disaster as its mission was born.
"When I approached the district superintendent and conference office with this idea, they expressed their full support. As a result, Bishop David Graves appointed me as pastor of a new church start in Panama City, Florida, which we named Abide Community."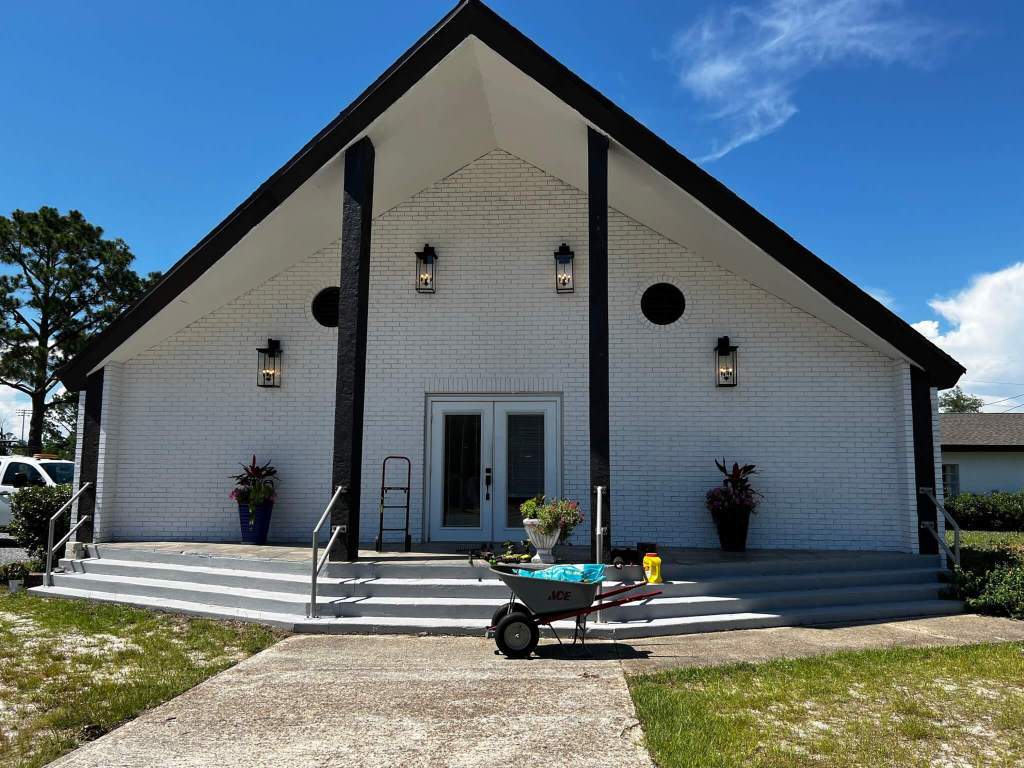 "We're creating more opportunity for people to go beyond Sunday morning worship and into hands-on ministry in their community. We practice disciplines like study, prayer, fasting, meditation and service. It is very much a Jesus model. We meet together multiple times a week in an effort to make following Christ a lifestyle, just like Jesus did with the disciples," Ackerman explained. He says he couldn't do all he does without the Abide team who make so much of the work happen.
The congregation members strive to be disaster ready. The church staff includes a case manager, a construction coordinator and an operations director. They maintain disaster relief equipment and offer training. Currently they are developing a plan to build one-bedroom apartment units for senior citizens.
Disasters deeply affect homeowners, but they also affect renters who lose their homes with little ability to apply for loans or compensation. As Ackerman explained: "There is a three-year waiting list for rentals in this county. Of those waiting, 40% are senior citizens. So, we're meeting a need in the community right here on church property."
Income from rentals or any other sources of the church's entrepreneurial efforts will be directed back into the church's ministries and outreach.
"Ideally, we want to be able to help fund future disaster recovery in our conference. UMCOR has been amazing support for us in all our disaster response and recovery efforts, and we want to make sure that we honor the work that UMCOR does by doing our part in being able to do effective disaster response ministry. We're creating a community of people who are focused on discipleship, market-place ministry, and disaster response and recovery. That mission is the heartbeat of the church," Ackerman said.
Perhaps this will one day become a way to live out mission and ministry on the walk of discipleship for more churches. New ideas often begin from the rubble of life.
Christie R. House is a consultant writer and editor with Global Ministries and UMCOR.