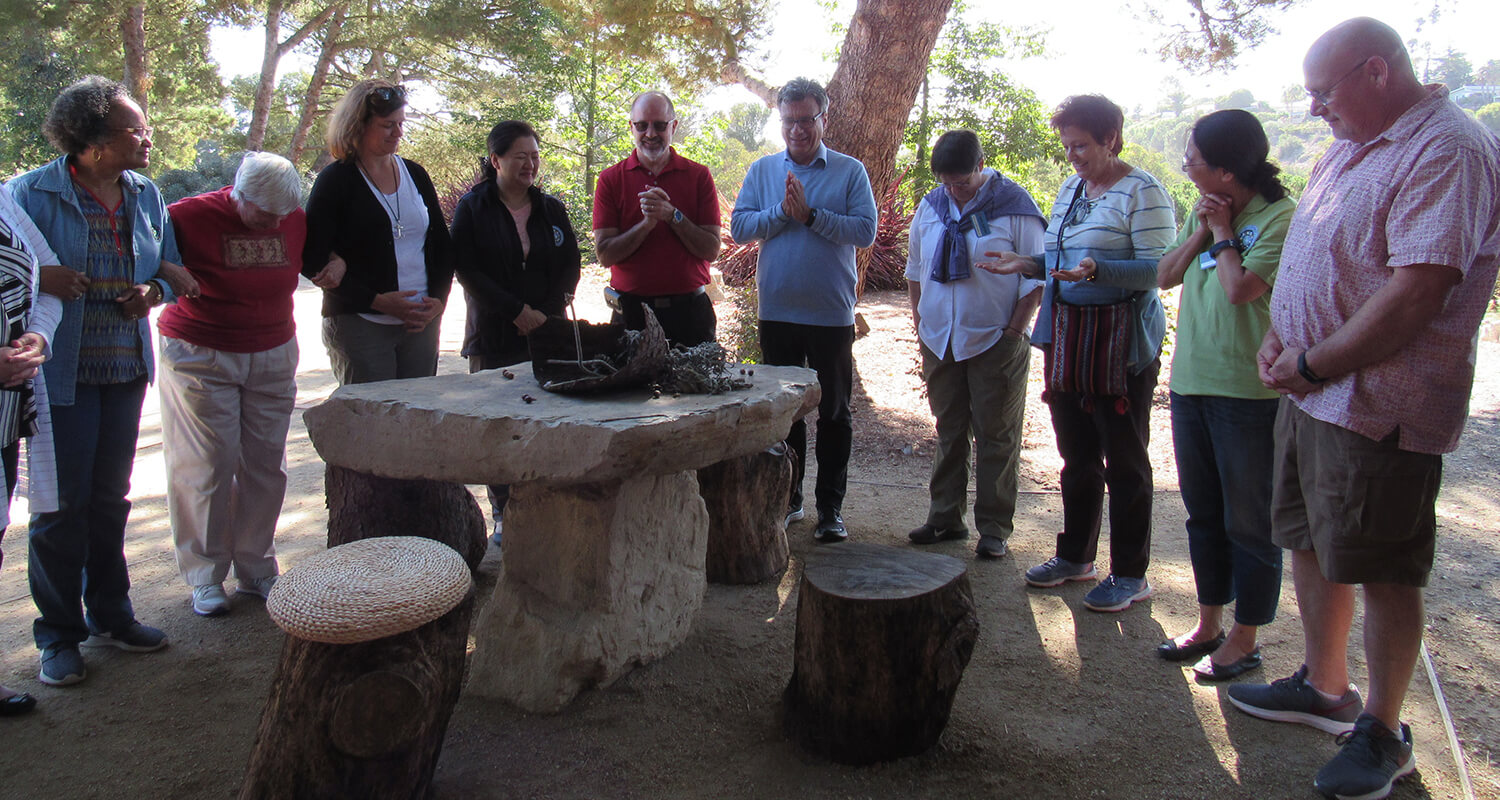 By Christie R. House
November 4, 2019 | ATLANTA
Church and Community Workers from across the United States gathered for their biennial meeting in Palos Verdes, California, Oct. 1-4, 2019. They benefited from presentations on addiction and global migration – two situations many encounter every day in their work – celebrated the years of service of retirees in their ranks and reconnected with their colleagues for mutual support and professional networking.
Church and Community Workers are missionaries commissioned to serve in the United States in rural and urban communities with people who are disenfranchised because of poverty, lack of access to resources and racial injustice. They help congregations recognize and respond to the needs of their communities, mobilizing them to connect with their neighbors to work for change. They serve within the U.S. in communities that need help with development, health care, children's ministries and referral for services. Other areas of service are prison ministry, immigration counseling and volunteer coordination.
Gaining insight from California mission workers
The CCWs were welcomed by Bishop Grant Hagiya of the California-Pacific Conference, who preached for the opening worship, and Thomas Kemper, Global Ministries' general secretary, who traveled from Atlanta to join them. Other staff members from Global Ministries included The Rev. Judy Chung, executive director of Missionary Service, who is ordained clergy of the California-Pacific Conference, and the Rev. Sonia Brum, who manages missionaries in the U.S.
"At this gathering, there were 18 CCWs with combined service of more than 350 years in mission," Chung noted. "We honored five CCWs who retired from active mission service, with combined service of more than 180 years. These numbers represent more than the time they spent, as they account for so many hearts and lives being touched and transformed in places where there is lack of adequate support, resources and opportunities. I am grateful to spend time with these saints in mission as they strive to bring the church into the world and the world into the church in all the places around the United States."
Two California-Pacific staff, the Rev. Joel Hortiales, a Global Ministries' Ethnic Plan missionary serving as conference director of Hispanic/Latino and Border Ministries, and David Farley, director of Justice and Compassion Ministries, presented a seminar on immigration and global migrants. In many places across the country, CCWs connect with immigrants of all kinds, tucked away in ethnic communities within communities. Many migrants have difficulty accessing desperately needed services and seek help to understand the U.S. immigration system.
A second seminar, presented by the Rev. Gary Bernard Williams, pastor of St. Mark United Methodist Church in Los Angeles, focused on addiction and substance abuse. Williams spoke from experience, having battled addiction for 33 years before he succeeded in breaking free, clean from substance abuse for the last 15 years. His insights helped the CCWs understand addiction and recovery and methods for assisting individuals, their families and communities affected by substance abuse.
Open space for rest and reflection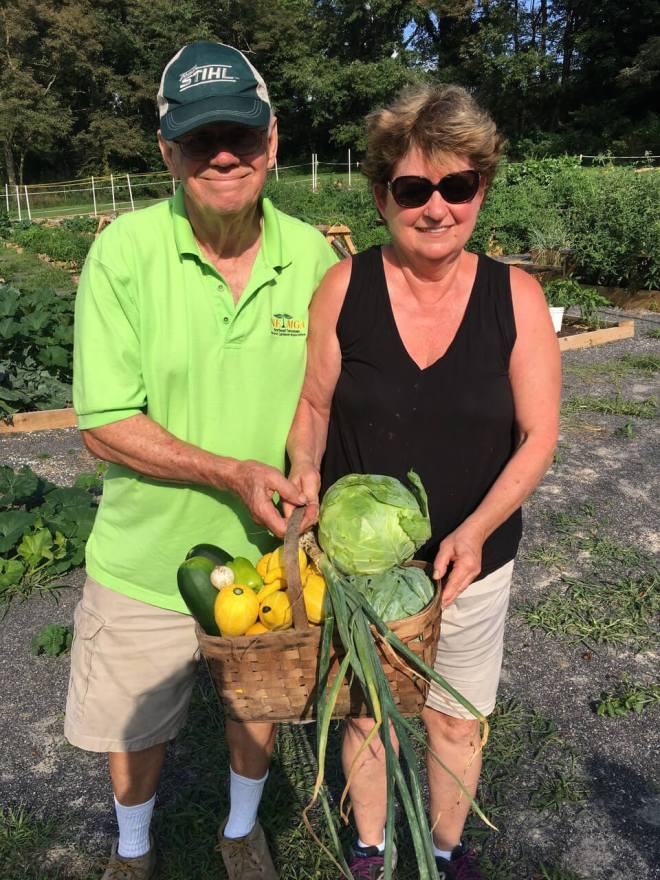 In addition to the seminars, the missionaries received advice on itineration and grant writing. They also took a little time to unwind and enjoy the California fall.
Anna Troy, who serves with Open Heart Ministry in Clarksburg, West Virginia, commented on the benefits of meeting and sharing with other CCWs: "While I am surrounded by many with various ministry skills, there is something special about being with this CCW community. I love to hear their stories from both the past and the last year. We share the pain of frustration and confusion that each year brings, recognizing the strength of faith and gifts in each other in those moments and lifting one another up. It is these sacred spaces that bring us together every two years – not only for learning about ministry in new places – but the fellowship of this special community that lets us know we are not alone. In this work, as different as each placement may be, we are all striving for the same result."
Becky Parsons was commissioned as a CCW in 2009 and currently serves as the Mission Advocate for the Northeast Jurisdiction. "These missionaries have given their lives to God, some for more than 40 years, to serve alongside the poorest communities in the U.S., places long forgotten by the government and corporate interests or investment – places where only the church remains," she said.
The CCW community celebrated the life of Grace Estel, who passed away since they last met, and honored five retired missionaries: Gayle Lesure, 40 years of service, most recently with Open Heart Ministry in West, Virginia; Earnestine Varnado, 20 years of service with St. Andrew's Mission, Mississippi; Mark and the Rev. Linda Stransky – Mark retired last year with 11 years of service at Project Crossroads and Linda with nine at Jubilee Ministries in the Holston Conference; and the Rev. Steve Copley, 11 years of service with Arkansas Interfaith Ministry. They also celebrated Dwaine Morgan's retirement scheduled for next year, with 34 years of service. He currently manages the Mission Resource Center in Western North Carolina Conference.
CCWs normally serve in a project for six to nine years. CCW placement is a partnership between Global Ministries, the annual conference, the project and the worker. Support for the CCW is shared between Global Ministries and the conference/project to which the worker is appointed.
Christie R. House is the senior writer/editor for Global Ministries.