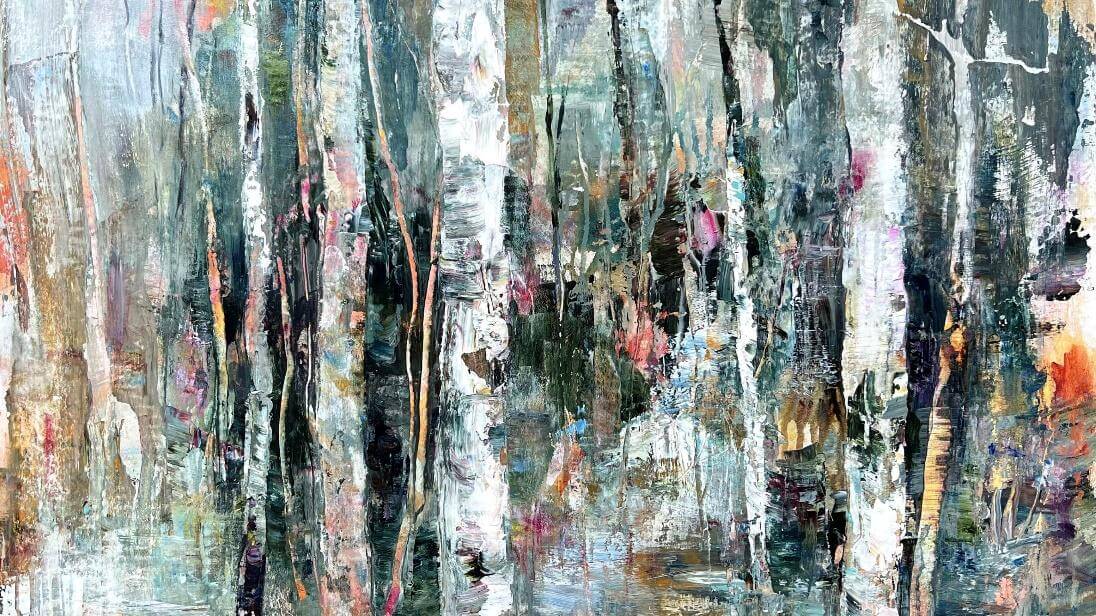 Painting by Atlanta artist Tracey Lane for EarthKeepers summer training session 2022. "A forest is a community of trees and plants and animals and all the things we can't see but know are there. The more you look the more you see." ILLUSTRATION: TRACEY LANE
By Christie R. House
September 29, 2022 | ATLANTA

Friends, family and Global Ministries staff gathered virtually on September 27 to celebrate a new cohort of EarthKeepers who completed their training in 2022 and have been sent into their communities to carry out the work of caring for creation and sustaining the world's fragile environment. A total of 29 EarthKeepers from two training sessions, one in the spring and one in the summer, were commissioned for projects they designed in the training.
Bishop LaTrelle Easterling of the Baltimore-Washington and Peninsula-Delaware conferences officiated during the virtual service and Roland Fernandes, the general secretary of Global Ministries and the United Methodist Committee on Relief (UMCOR), also participated.
"With the increase in extreme weather-related disasters in recent years, I have seen a significant increase in concern about climate change, both in The United Methodist Church and among ecumenical partners around the world," Roland Fernandes noted, while discussing the EarthKeepers program.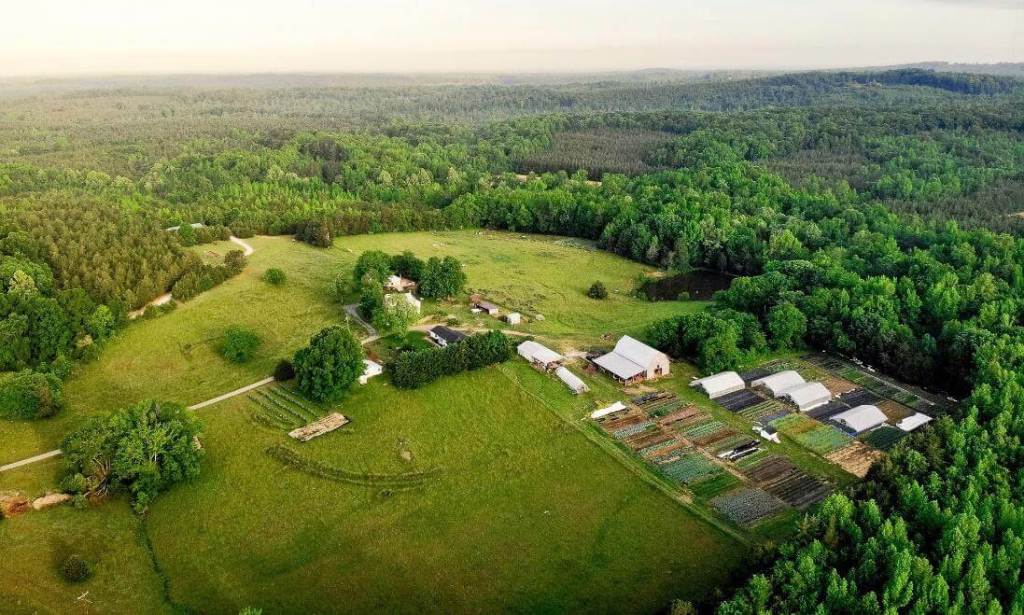 During the commissioning he said: "We recognize that transformation requires action from both institutional and grassroots leaders. Training EarthKeepers to develop environmental projects within their local communities is essential to global sustainability efforts."
The Rev. Jenny Phillips, senior technical supervisor of Global Ministries' Environmental Sustainability program, considered the text of Luke 8:22-25, when Jesus calmed the storm while in a boat with his disciples in a lake. This Scripture reminded her of a time she was invited to serve on a panel discussing environmental issues. Panelists talked about the effects of climate change on vulnerable communities, particularly women and people of color. As the audience began to understand the depths of the climate crisis, a man in the audience asked her, "Pastor, are we going to be ok?"
"EarthKeepers have heard that question and God's call and they respond in faith," noted Phillips. "They look at communities and the resources they have at hand to make a difference in the climate crisis. They are living examples of how each of us can look at the needs of our communities and our gifts and how we can make a difference."
Commissioning marks the beginning, not the end
During EarthKeepers training, participants present projects they have been working on or would like to start and often the trainers and other participants act as helpful sounding boards to flesh out possible challenges and solutions. EarthKeepers also learn about the many resources that are available for those seeking to understand the connections inherent in faith and faithful stewardship of the Earth.
Some EarthKeepers tackle big projects, such as conference-wide programming or working through clean-energy agencies and networks to offer renewable energy to whole communities. Others choose to nudge their churches in the direction of offering unused grounds for gardens and food production, or cutting down on waste and developing recycling programs, especially in places that have no municipal recycling services. Others are concerned about the need for more greens spaces, particularly in urban settings, which increase a city's resistance to the warming climate.
Sustainable farms nurture people and plants
This year a couple of EarthKeepers decided to offer their farms for respite and spiritual growth opportunities. Both are connected to a network called "Sabbath Life," which was developed by the nonprofit organization "Life Around the Table." That organization will close at the end of the year, but various Sabbath Life ventures will continue, and new sites join the network.
The Rev. Jonathan Brake, a staff newcomer to the Global Ministries Environmental Sustainability team, has worked for Life Around the Table and he is still connected to Sabbath Life as well. He was trained with the first class of EarthKeepers in 2016.
Brake says that Sabbath Life started first outside Raleigh, North Carolina, as a place of Sabbath where clergy could find rest and renewal.
"We want to support creation-focused developmental ministry," said Brake. Hands-on gardening and harvesting of food is part of the program, and spending time outside, alone and in groups. Sabbath Life farms can now be found in multiple places in North Carolina, in Nashville, and a new pilot project in North Georgia, developed by one of this year's EarthKeepers, Chuck Pugh.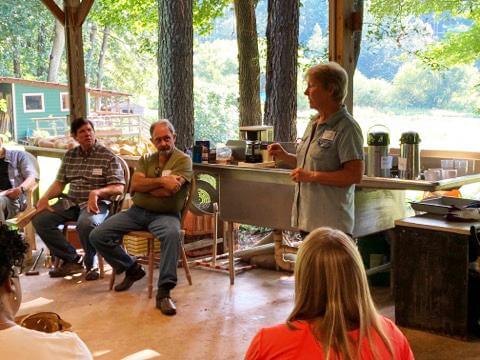 Chuck and his wife Lynn have maintained an organic farming business at their Cane Creek Farm for about 20 years, though, Chuck is quick to admit that Lynn is the farmer in the family.
"We've always been interested in environmental stewardship, sustainability, and healthy food. As we got a little older, we began to think about winding down the farm production, but we've had many people talk to us over the years about how this farm that we have at the end of the road, surrounded by subdivisions, is a very peaceful place."
Lynn Pugh has been teaching sustainable agriculture on the farm for some time. In fact, even as they retire, they offer what Chuck calls a business incubator for beginning farmers – people who want to start farms but don't have the land to cultivate. At Cane Creek Farm, they receive a plot of land, training, and the infrastructure and support they need to start their own businesses.
Wild Church
Stephanie Campbell, in Snow Camp, North Carolina, has worked for Life Around the Table for the last six years. She's hosted Sabbath Life retreats too. But for her EarthKeepers project, she feels she's being led to another kind of spiritual venture.
Campbell and her husband bought their farm after they retired from their first careers. She is an ordained deacon from the Florida Conference.
"Moving to the farm was part of our calling to live close to the land and learn about and speak to our need to be connected to nature, to the Earth, to the environment, to the wellness of it all," she explains.
She's been in touch with another network called "Wild Church," which sounds a bit like holding church services in the woods, but Campbell says it is much more than that. She is a trained Forest Bathing guide who has seen how the forest transforms people.
"What I learned from Forest Bathing is that you provide the space and you hold the space, but that the forest teaches and talks, and God talks through those," she said. "I hope to offer experiences that are in-between the secular and the religious. My heart is to people who are edge-walkers, or even outside the church. We could name it something other than church, but what is more complicated is to bring other voices and share leadership and to really figure out what it can be."
This fall, Campbell has been working with first-year students from Duke Divinity School as part of the school's spiritual formation retreats. After four days, she said even "nature averse" students come away with a better connection to the Earth and the forest. She said the students will learn the New Testament and the Old Testament, but nature is God's first testament of love for humankind.
As this new cohort of EarthKeepers continues work in their communities, the link between spiritual growth, religious practice and care of God's creation becomes stronger in the places they serve.
As Bishop LaTrelle Easterling prayed in her opening prayer, "As our bodies ground us in our homes and communities, bind us together across the country, in ministry with the church, for the love of your good creation."
For more information about EarthKeepers, 2023 training sessions and to receive the latest updates, sign up for the Global Ministries Creation Care Network, https://creationcare.umcmission.org/signup.
Christie R. House is a consultant writer and editor with Global Ministries and UMC
Global Ministries' Environmental Sustainability program leads sustainability initiatives within the agency, in collaboration with other United Methodist agencies and in support of churches and ministries throughout The United Methodist Church. Learn more about this program at https://umcmission.org/environmental-sustainability.