JOIN THE #STILLINMISSION SERIES
Despite the pandemic, United Methodist missionaries remain deeply engaged in work around the world. Normally, a number of them "itinerate" each year to visit the churches and individuals that support them in ministry. COVID-19 has put a stop to most travel but that doesn't mean the missionaries aren't available to meet virtually! Each month, we invite four missionaries to be in conversation with laity and clergy throughout the church to share the joys and challenges they've experienced. You can join them on Zoom on the day and time noted below.
(Registration is required.)

This month's missionaries:
Pilot and Mechanic, Wings of the Morning Aviation Ministry
DRC
Radio Operator, Wings of the Morning Aviation Ministry
DRC
Superintendent, Ganta Mission Station
Liberia
Community and Church Engagement Intern, McCabe Memorial United Methodist Church
United States
Missionary in Residence
United States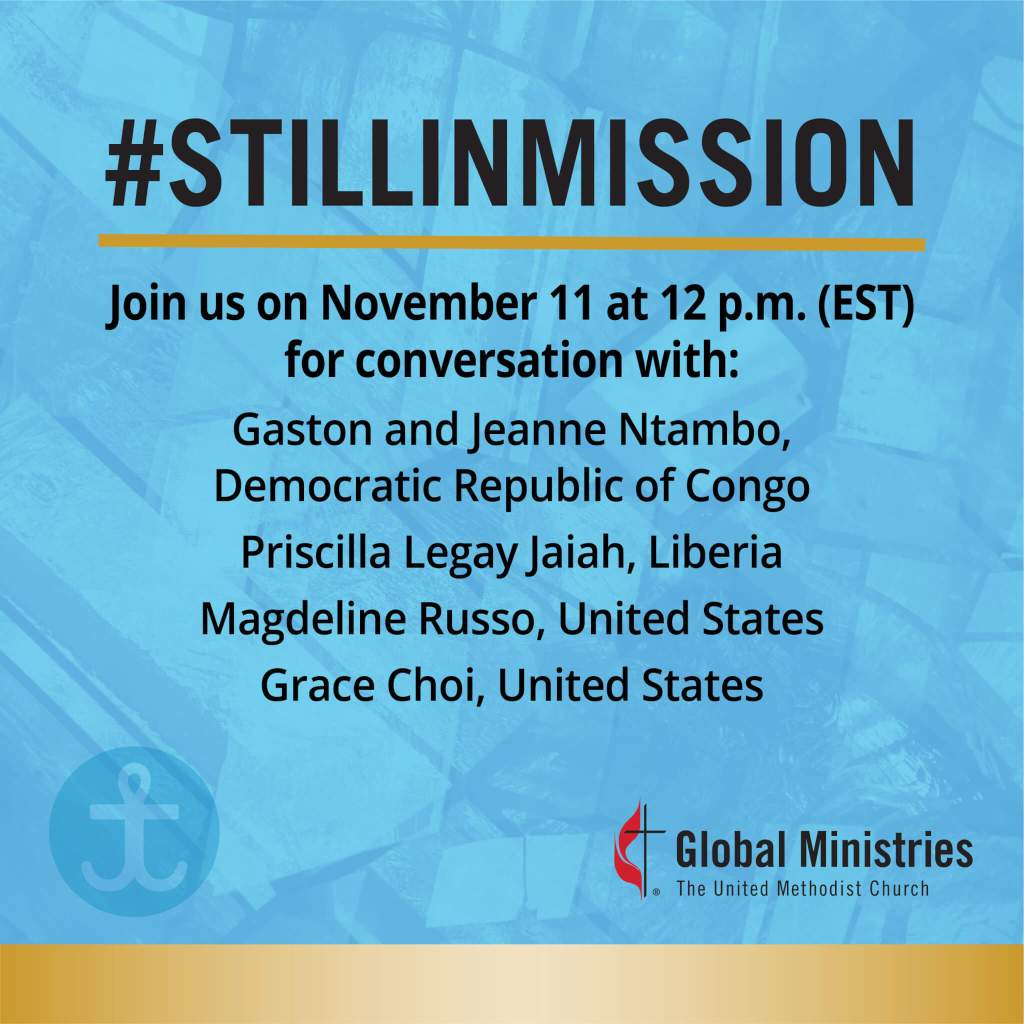 Join us on November 11, 2021 (12p EST) for this month's session!
---
Check out contributors from previous months:
Ho Yan Lee
is serving as a Peace Process Accompanier with the Centre for Peace & Conflict Studies in Cambodia.
Juarez Goncalves
is serving as the Conference Coordinator for Latino Ministries & Church Developer for Brazilian Ministries with Igreja Metodista in the United States.
Clara Biswas
is serving as the Director for Street Children Ministry in Cambodia.
Brenda Nguwa
is serving as the Coordinator for Youth Ministry & Social Outreach Programs with Gereja Methodist in Indonesia.
---