JOIN THE #STILLINMISSION SERIES
Are you interested in learning more about United Methodist missionaries? Do you wonder what day-to-day life is like in mission? Join us for #STILLINMISSION to see how missionaries are deeply engaged in sharing God's love in partnership with communities around the world.
#STILLINMISSION is a monthly Zoom event where you can hear first-hand experience from missionaries about their call to mission and the communities they serve.
Learn more about the missionaries featured in this event below.
Belinda Forbes
Liaison for Faith and Health Partnerships
Fundacion AMOS Salud y Esperanza
Latin America Caribbean
Cenaya Ward-Johns
Resident Director& Community Organizer
Wesley Foundation of Kalamazoo
United States
Elizabeth Nichols
Executive Direction of the Jubilee Project
United States
Ronald Julian
Ministry Chaplain
International Seafarers
Japan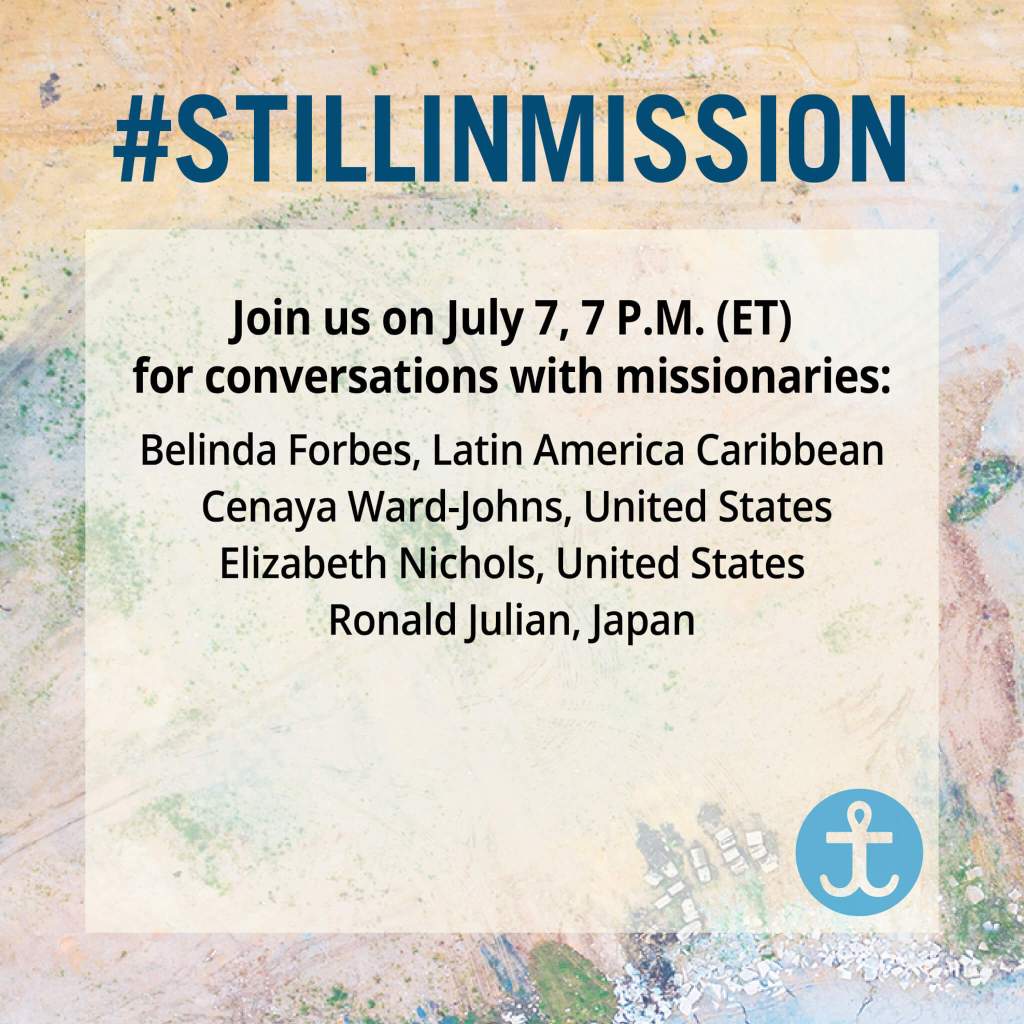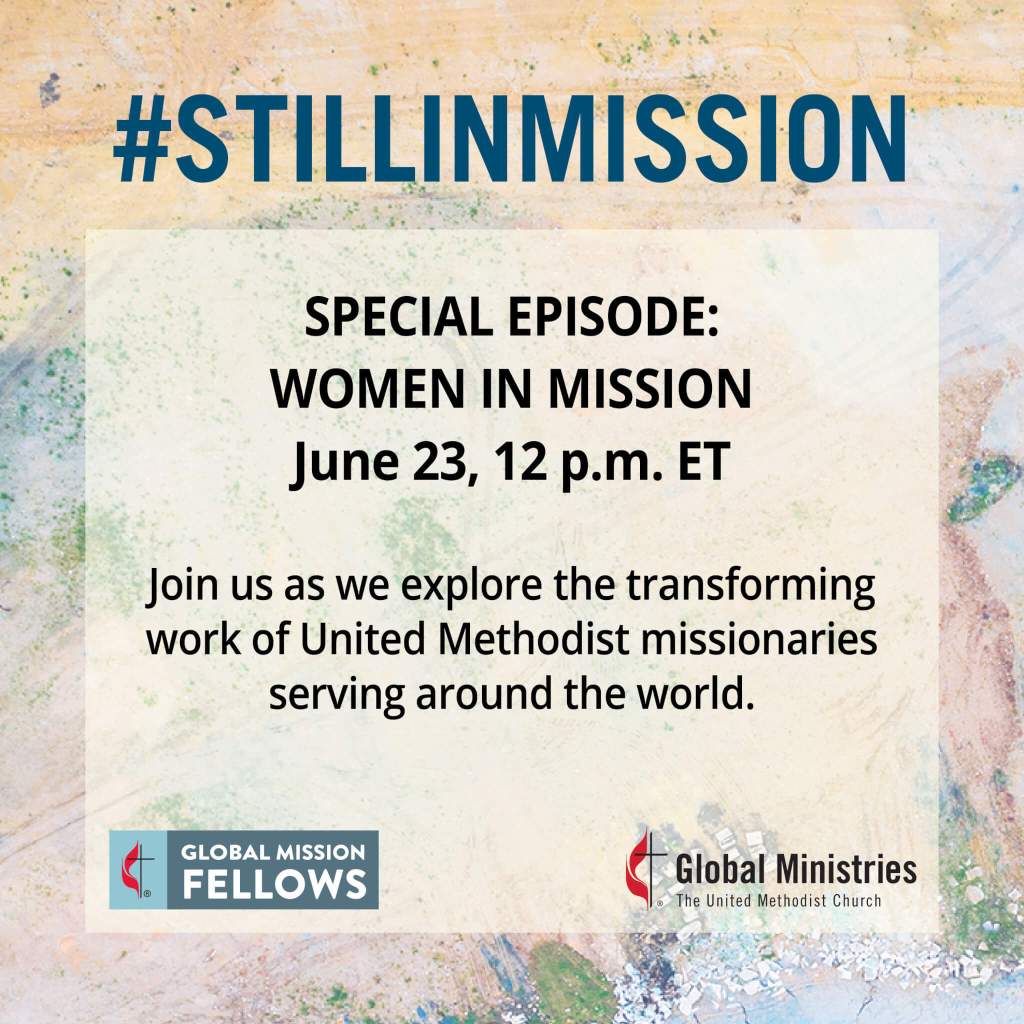 Women in Mission – Africa Edition: a #StillInMission Special Event
Join us in hearing from four missionaries serving in Africa: Jane Kies and Florence Mefor, Zimbabwe; Young Seon Kim, Tanzania; and Lorraine Charinda, DRC.
These women work in various fields including agriculture, education and healthcare, and range in length of service from more than 30 years to less than five years.
The panel topics will include: A Woman's World (addressing global stereotypes), Families in Mission, Adapting to the Local Community Customs, and Practicing Self-Care.