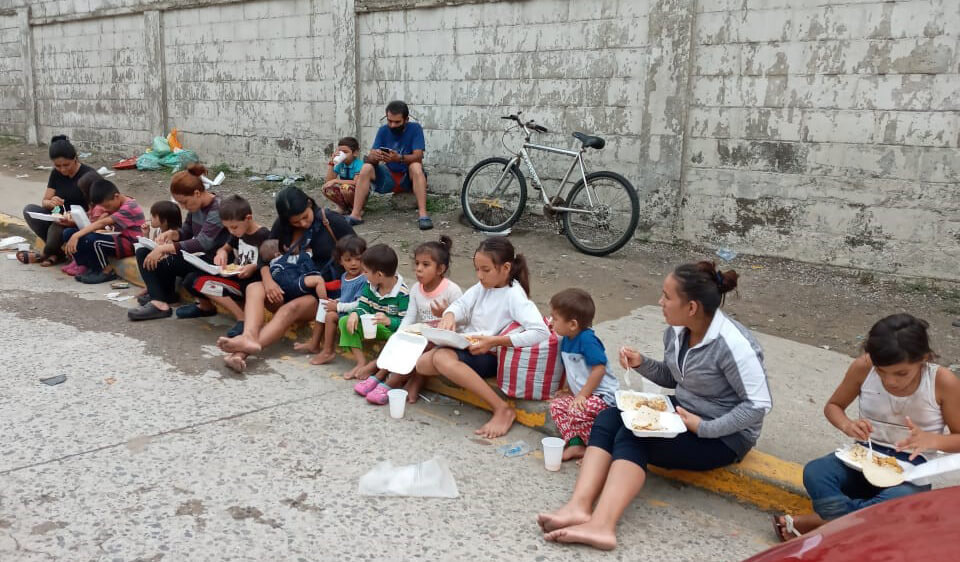 Food support for survivors of Hurricane Eta in Valle de Sula, Department of Cortés, Honduras. This UMCOR Emergency relief grant was implemented by the United Methodist Mission in Honduras.
PHOTO: COURTESY UNITED METHODIST MISSION IN HONDURAS
A devotion for Maundy Thursday
By Yorleni Jiménez Rojas
April 1, 2021 | TEGUCIGALPA, HONDURAS
This is "servant leadership!" Although the term was coined by Robert Greenleaf in 1970 to describe the service that leaders should render, this "new" perspective on leadership is on the principle that we observe in the life and teachings of Jesus.
A characteristic of the servant leader is promoting a culture of learning. Jesus trains, guides, teaches and develops his disciples, not only with speech, but also with example. If we think about it, Jesus does not demand anything from us that he himself has not done before.
The invitation for this Holy Thursday remains the same. That night, after celebrating the Last Supper with his disciples, he gave us an example of an act of humility, represented in the washing of feet, in total agreement with the command that he has dictated to us, to love and serve one another.
What do we need to have this kind of leadership in this world today! Today we have authoritarian, hierarchical, pushy, manipulative, exploitative and selfish leaders at impressive levels. Jesus described these types of leaders as oppressors (Mt. 20:25), who subjugate peoples and stop human development. We can think of several cases of countries around the world where that is the reality.
My missionary assignment is in Honduras, the poorest country in Latin America, with the highest rates of violence and poverty in the area. Forty percent of the population are minors who are offered a precarious education and few opportunities for integral development. And although it is a country with resources and possibilities to offer a better quality of life to its inhabitants, corruption is a cancer that does not allow the emergence of people, which causes mass migration (the so-called caravans) to northern countries. They search for a better life, although most of them do not achieve it. Leaders, meanwhile, remain indifferent to this human tragedy.
Christian leadership is a matter of service. And service is a matter of the heart. If there is no transformation of the heart, it cannot aspire to serve with love and selflessness. Only with God's grace and commitment to Kingdom values can we develop servant leadership.
---
Prayer: Thank you Lord, for your infinite grace and love toward us and for the honor you give us to serve you. Oh God, help us to follow the example of your son Jesus Christ, our Savior, who showed us the greatness of true humility. Fill us with your grace to serve others in humility and to be emitters of your love and compassion. In his name we ask. Amen.
---
Prayer in English
Prayer in Spanish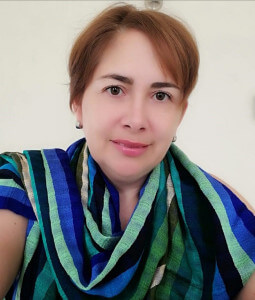 ---
Yorleni Jiménez Rojas is a United Methodist missionary serving as the mission program director for the United Methodist Mission in Honduras. In 2020, Honduras was hit by two of the most severe hurricanes of the season, Eta, followed within two weeks by Iota. Jiménez was assigned as coordinator to implement an UMCOR relief grant to help people affected by the hurricanes with food, water and other basic necessities. She is based in Tegucigalpa, Honduras.