I have seen and testified that this one is God's son.
John 1:34 (CEB)
WEST ANGOLA – This verse in John has helped me understand the journey of the Bomjesus community and myself as a missionary. The Bomjesus community is full of small-scale farmers and almost every family survives through subsistent farming, though they lack essential seeds, farming supplies and training to learn new farming techniques. They used to manage what was on their lands by doing the same archaic farming practices, each family on their own, without working to improve their community.
In Bomjesus, I find talented, fast learners; women who are open to any good thing that can help them improve their community life, but they did not think about that until God placed me in their midst to help them use their hidden talents for everyone's benefit.
The women here taught me that when people of God come together and seek God's help, the impact can be big and positive. These women received some grant money and instead of buying food and seeds, I advised them to buy land to start producing, but in my heart, I admit my intention was to alleviate my own workload. If they were all farming plots on the same land, I could teach them there and distribute farm inputs in one place instead of going from one field to the next, over and over again, never sufficiently meeting every family's needs. I thought to bring them together to help myself, not knowing that God had this plan all along.
A community in which each family produced enough for itself is now producing together enough for their whole community. We provide for malnourished children and some of the elderly residents. Then women with hidden talents started to come forward. They wanted to contribute. Currently we have women learning how to sew clothes.
Despite their denominational differences, they pray together. They are learning to make different things – like tomato paste and groundnuts to sell to further improve their community.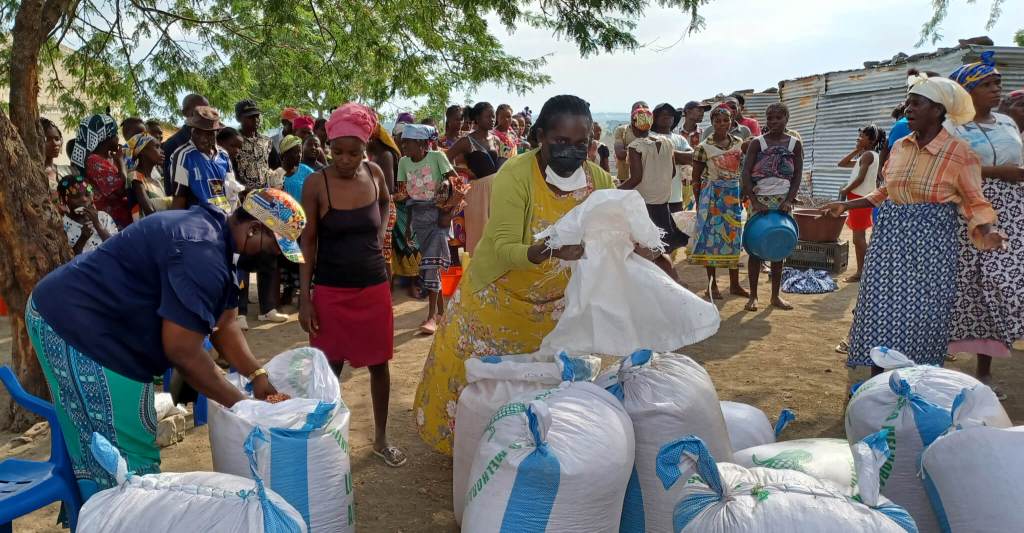 I was amazed by the way the Bomjesus women came together in the light of God's grace. I see and testify to God's love and faithfulness every day through his son, Jesus Christ who in the cross took all our burden and set us free. The situation of the Bomjesus women is far better now, thanks to the support of generous people, the helpers that God had prepared for them.
When people work together, and in the process come to trust God, their lives will never be the same. They will change positively and people around them will see and testify how God is good and faithful.
Nana Fatuma Katembo is serving as an agricultural technician missionary in the West Angola Annual Conference. She began her service in 2016. Her husband, Dieudonne Kutela Katembo, is an agricultural missionary in East Angola. They have five children.
Global Missionaries
Global Ministries missionaries are a tangible connection between The United Methodist Church and mission. Through denominational or ecumenical ministries, missionaries bear witness to God's presence all around the world. They are called by God and sent out to serve by the church, usually placed in a new cultural context beyond their country of origin. Missionaries engage in ministry that is defined by mutuality and partnership, seeking to expand the mission of God already present and active in people and places.
Support the ministries of missionaries working around the world.